Our favourite bars to try for an original date in Montreal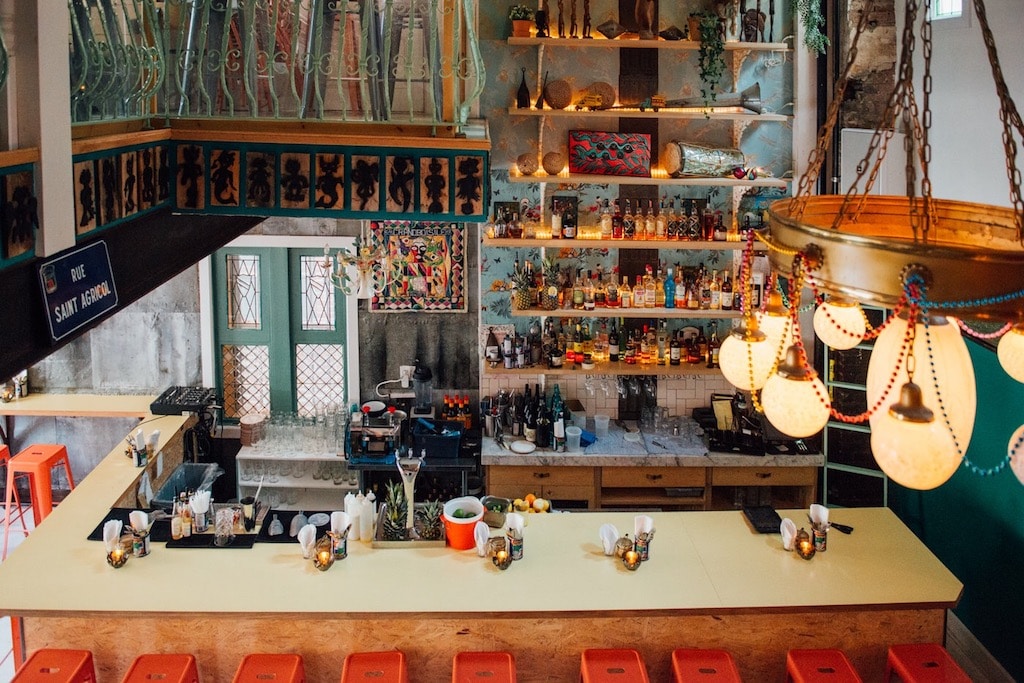 A first date can be exciting, but also a little stressful! You anticipate the moment, you think about what you're going to wear, what you're going to talk about. If you're in good company, the place where you meet can also tip the balance in one direction or the other. Given that it's likely not your very first date, seize the opportunity to stand out and have a good time with our suggestions of bars for an original date!
Some places are more conducive to discussions, others for partying, and some will set the tone for a romantic evening. We've already written lists of the most romantic restaurants in Montreal, the best bars where you can eat well, restaurants to try for a first date and restaurants to try for a second date. If you've done all of the above with flying colours, why not take your new flame on a date that's a change from the traditional romantic dinner at the local Italian restaurant. 
The establishments we present here are ideal for a date that is out of the ordinary. They stand out because of their decor, their varied menus, or their enchanting atmosphere. Most of them are hidden bars or unknown addresses that will surprise your date every time. To break the ice, give rise to a memorable date, or escape thanks to the exotic aromas of a dish or a cocktail, here is a list of our favourite bars for an original date in Montreal!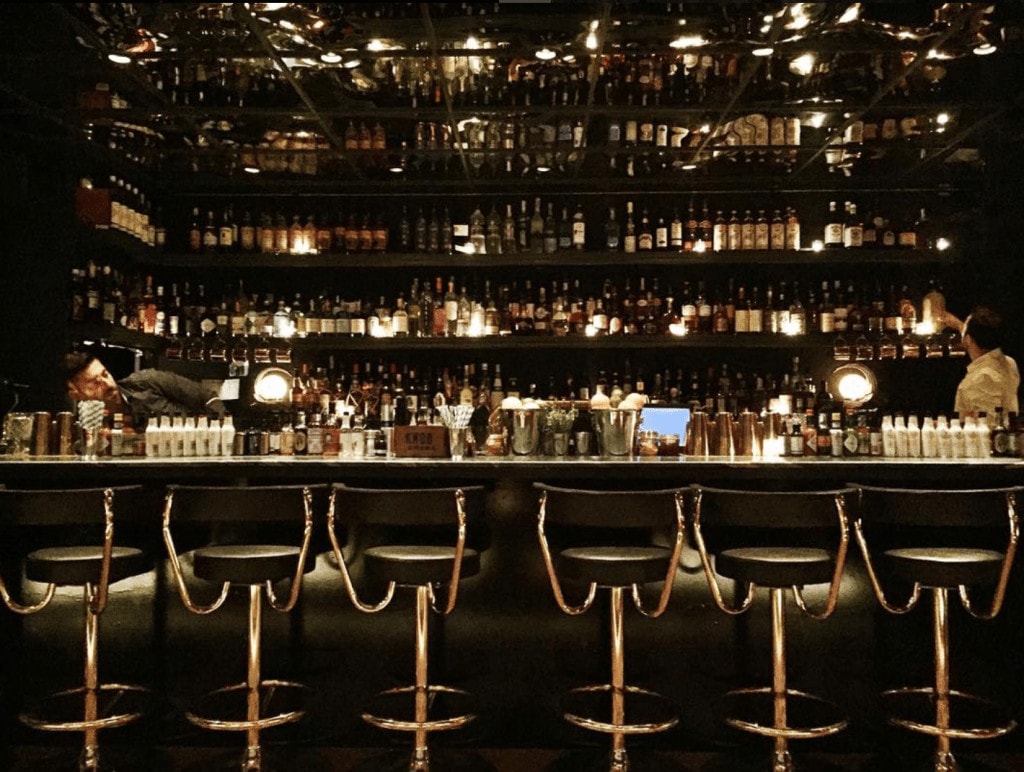 The Atwater Cocktail Club is one of our favourite bars in the Southwest to enjoy a drink in a cozy atmosphere. The bar surprises with its eclectic decor: fuchsia pink banquette, dinosaur head, and mirrors on the ceiling. The space is chic and original and the dates here transport you away. They make delicious cocktails and offer revisited classics such as cheeseburger, rib steak, fries, escargots, frog legs and others.
512 Avenue Atwater
Montréal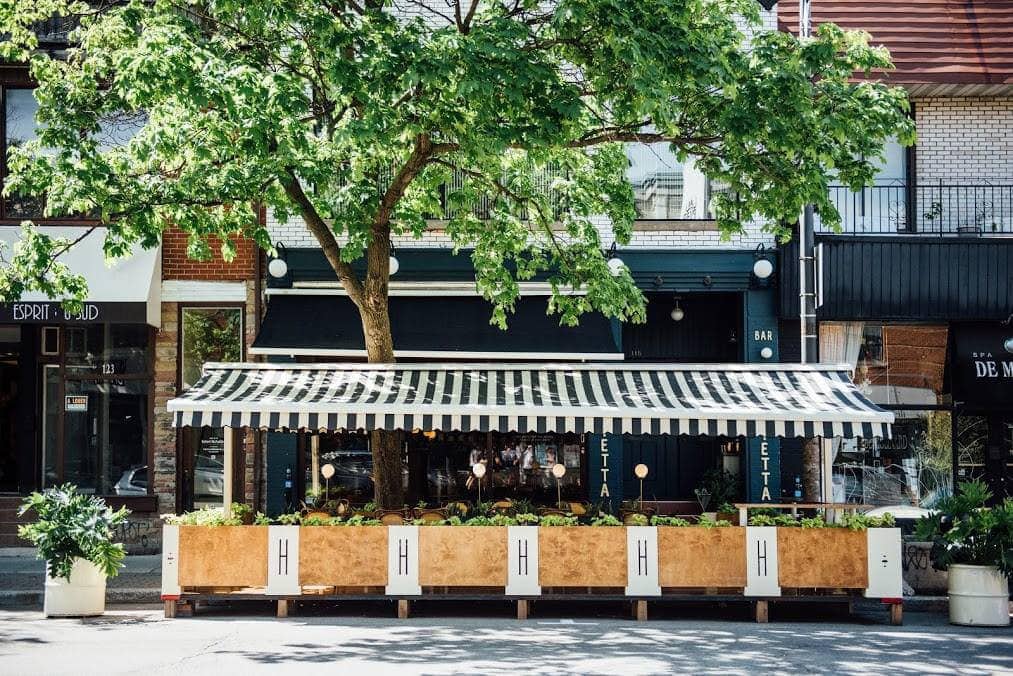 Bar Henrietta is one of our favourite bars and by far one of our favourite places to go on a date because the bar is almost perfect for a romantic evening out. Located on Laurier Avenue West, this address is always charming with its elegant and welcoming decor and its friendly and knowledgeable staff. At Bar Henrietta, we drink excellent cocktails (the Goldeneye and the Betty Flanagan are our favourites), very good wines, chat to lively music and eat delicious snacks. Note that the writer is madly in love with one of the owners of this establishment.
115 Avenue Laurier Ouest
Montréal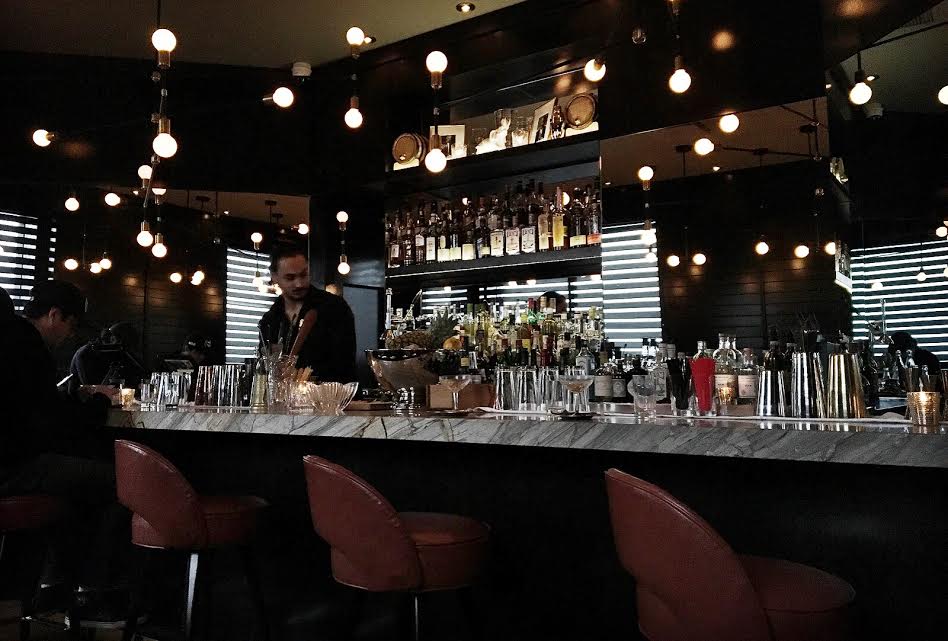 Cloakroom bar is a classy and cozy speakeasy in the heart of downtown Montreal. Inside the chic clothing store Maison Cloakroom is a wooden door that opens onto a corridor that leads you to one of Montreal's most beautiful hidden bars. The "speakeasy" aspect of the bar gives it a mysterious and romantic feel that we really appreciate. We love the elegance and simplicity of the bar. We come to Cloakroom bar to experiment new cocktails, new spirits, and the know-how of the trained bartenders.
2175 Rue de la Montagne
Montréal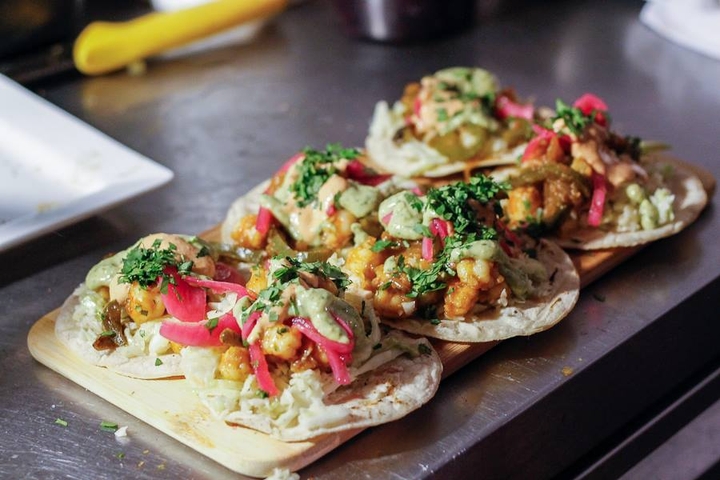 Else's
This bar was recommended to us by a redheaded friend who knows the best overlooked places in Montreal. The institution has been around for over 20 years and is truly unique. The space adorned with plants before they became cool, the eclectic clientele of regulars and the music of classics make the dates here original and definitely off the beaten path. "The Gem of the Plateau" was the name given to the establishment, and it is still a place visited by many. We come here for a good beer, a little snack and to show that we know the classics of the city.
156 Rue Roy Est
Montréal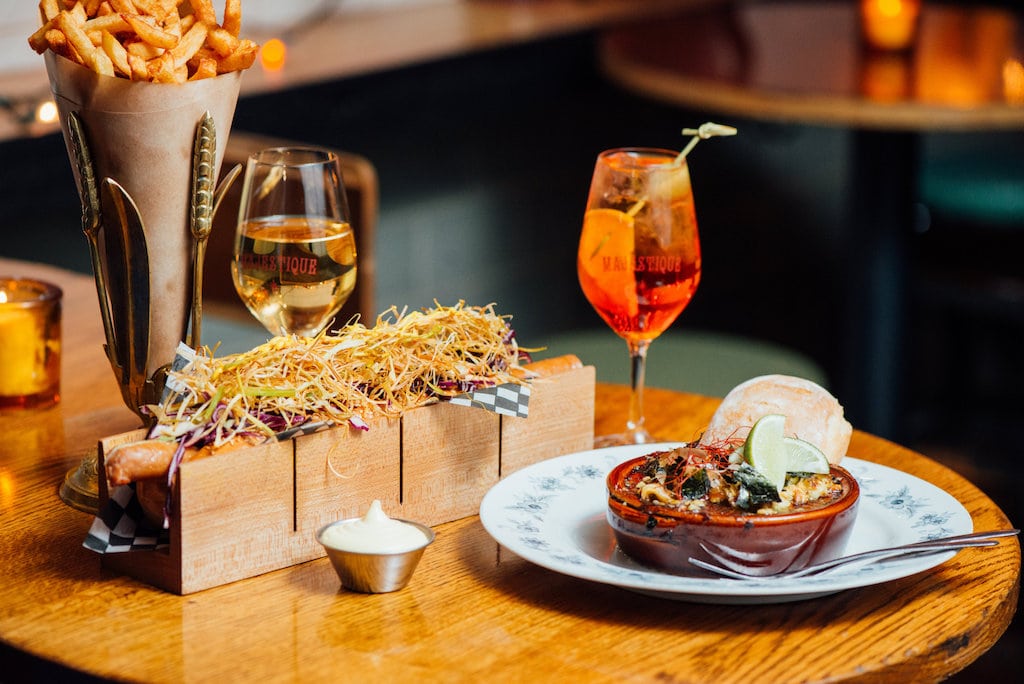 We often talk about the Majestique bar, because we have a real soft spot for the place. With its kitsch decor, the place is ideal for an original gourmet date. We come here for the oysters, to drink good wine and cocktails and feast until the early hours of the morning. Le Majestique is unique in its kind, small, intimate and bright, and the staff is friendly. We love the house fries, the burgers and the giant hot dog.
4105 Boulevard Saint-Laurent
Montréal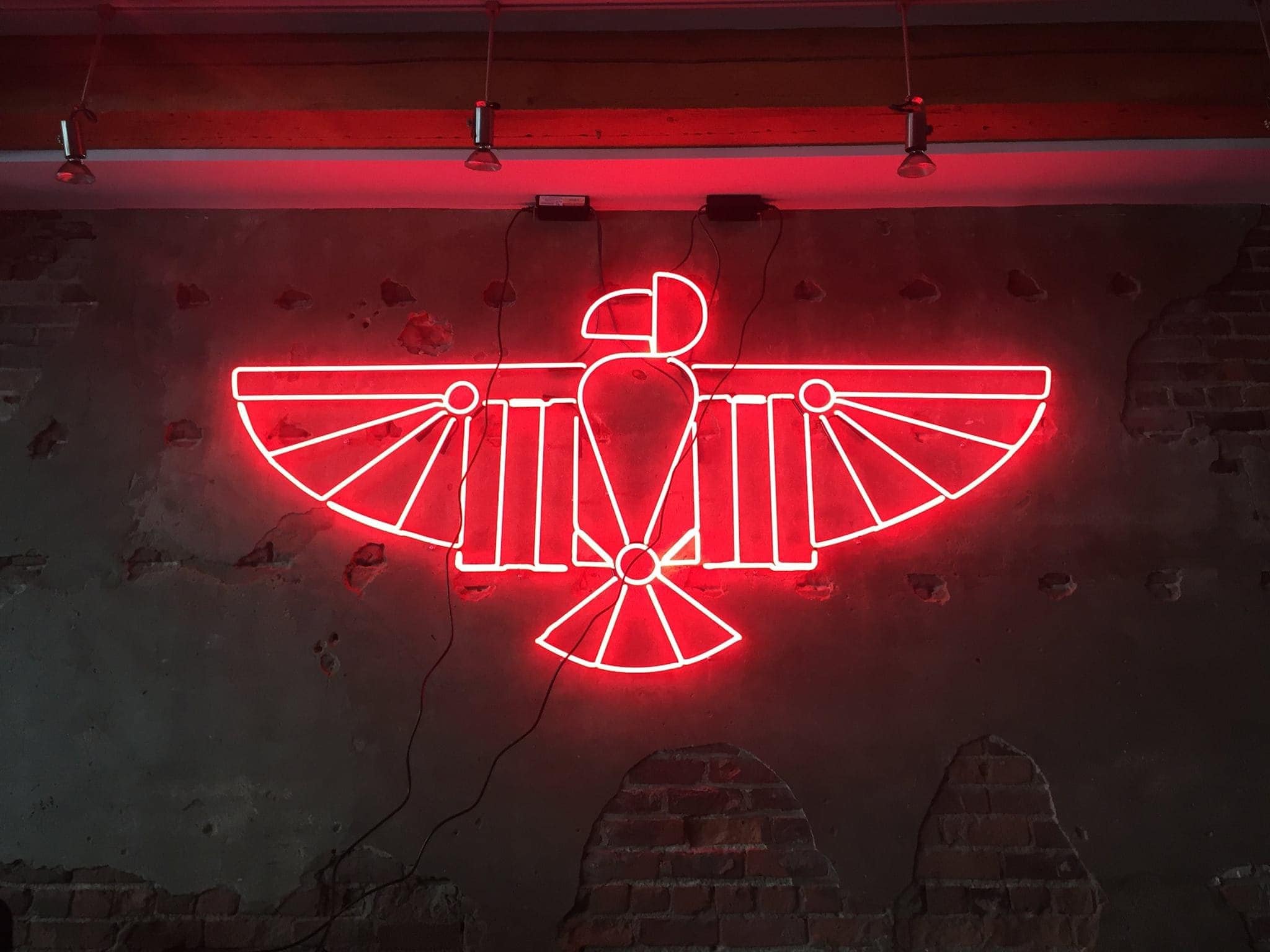 Tiradito is a Peruvian resto-bar that has been charming Montrealers since it opened on Bleury Street. The establishment offers an atypical concept: the customers are seated around one big bar. The open space makes it easy to chat for an original date. Tiradito is very nice overall and its atmosphere is relaxed and festive. You can also eat delicious Nikkei food (fusion of Japanese and Peruvian cuisine) and drink good cocktails.
1076 Rue de Bleury
Montréal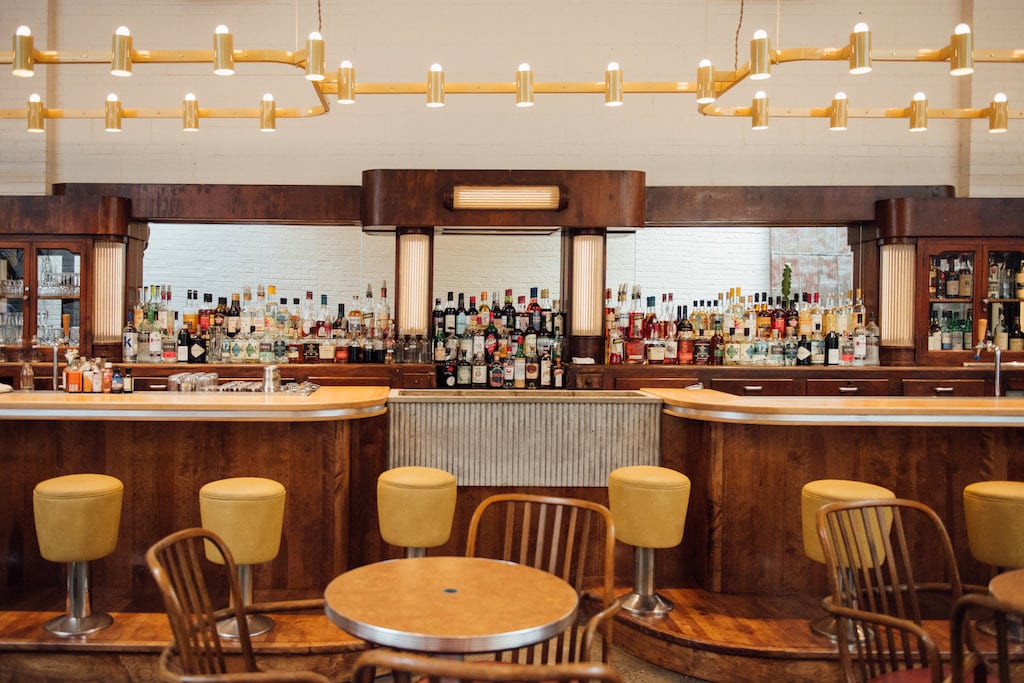 Taverne Atlantic is a great place to party or to enjoy a drink in the neighbourhood, orchestrated by the trio of Alexandre Baldwin, Alexandre Wolosianski and Éric Dupuis (Bar Henrietta, Tavern Square Dominion, Balsam) accompanied by Simon Cantin (Manitoba). Located in Mile Ex, on Park Avenue, the space is ideal for a tipsy evening with friends, in duo or solo! As for refreshments, there is something for everyone and it's very good! The house quenches the thirst of wine, beer, cocktail, cider and even bubbles lovers.
6512 Avenue du Parc
Montréal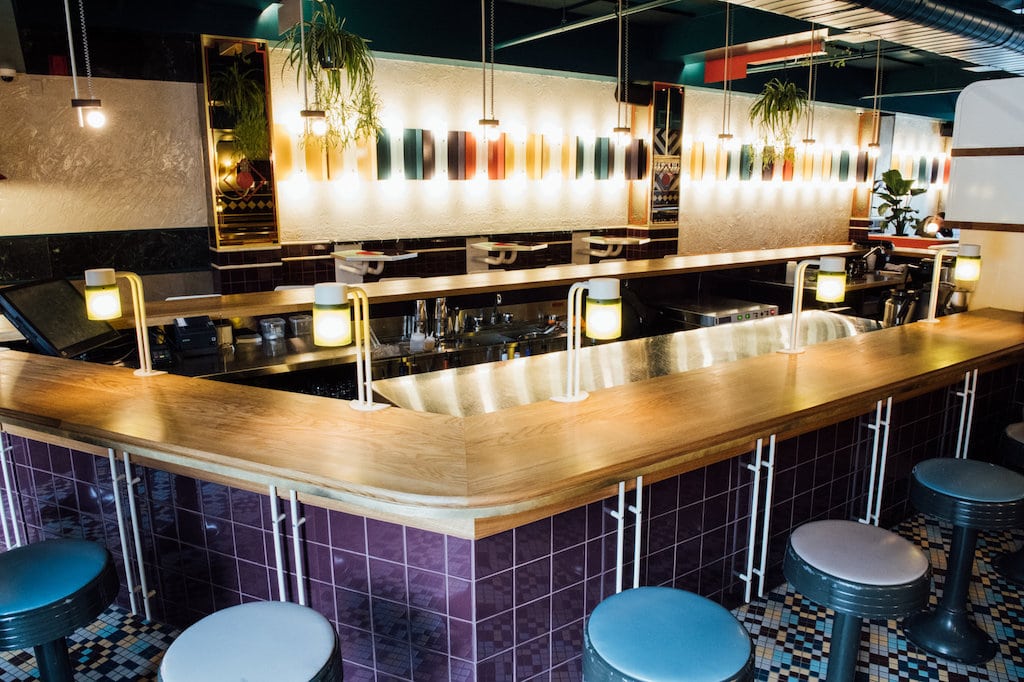 vinvinvin is a beautiful and colourful wine bar that brightens up the Petite-Patrie and serves the neighbourhood just right. Great project from a super talented team that knows what they're doing! vinvinvin offers a varied and truly delicious selection of "living" northern climate wines accompanied by gourmet small plates to share. photo Alison Slattery
1290 Rue Beaubien Est
Montréal
512 Avenue Atwater Montréal H4C 2G5
115 Avenue Laurier Ouest Montréal H2T 2N6
2175 Rue de la Montagne Montréal H3G 1Z8
156 Rue Roy Est Montréal H2W 1M2
4105 Boulevard Saint-Laurent Montréal H2W 1Y7
1076 Rue de Bleury Montréal H2Z 1N2
6512 Avenue du Parc Montréal H2V 4H9
1290 Rue Beaubien Est Montréal H2S 1P9