The favourite addresses of … Cœur de Pirate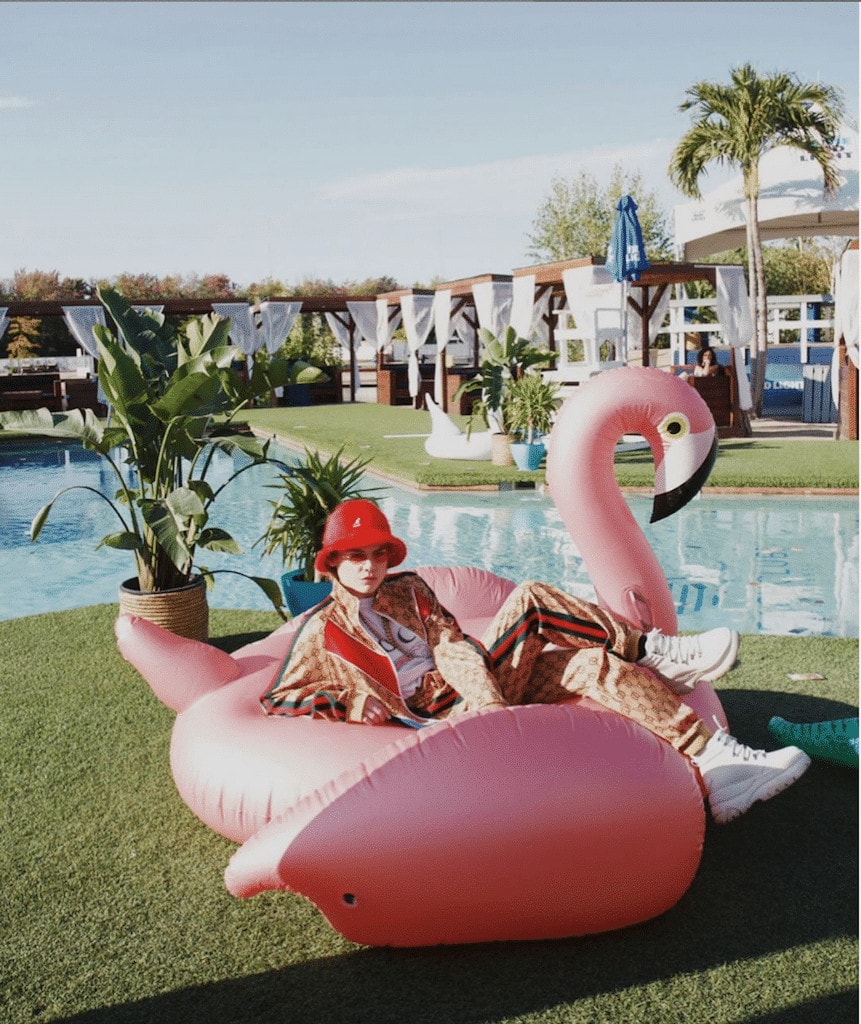 The favourite addresses of … Coeur de Pirate – Béatrice Martin, alias Coeur de Pirate, needs no introduction. For over a decade now, her songs have been playing in our headphones.
She released her first album at the age of 19 and has been as successful on the other side of the Atlantic as she is here. Her work has earned her a multitude of awards, including the Félix for Best New Artist of the Year (2009) and the Félix for Best Quebec Artist Outside Quebec (2012). With her third album Roses, released in 2015, Béatrice mixes French and English, allowing her notoriety to go beyond the Francophone world. Last year, Coeur de Pirate released her most recent album entitled "En cas de tempête, ce jardin sera fermé which received a great response from and critics alike.
Coeur de Pirate is also a fan of good food and a friend of Tastet.ca. Since we love her music (and we know many of you do too), we asked her to reveal her little foodie haunts in Montreal, her hometown. The result is a list of five delicious and friendly addresses where the singer and pianist goes to find comfort, to have a coffee, to go on a date, to satisfy a sweet craving, or to go the morning after a night out (or a show) when you might be a little hungover. Here are a few of Coeur de Pirate's favourite addresses.
While checking out Coeur de Pirate's favourite addresses, why not listen to her remix of K. Maro's "Femme like U" playing in the background?!
Enjoy!
For a romantic evening – Coeur de Pirate goes to Bar Henrietta, one of the best wine bars in town. Located on Laurier Avenue West in the Mile End, Henrietta offers a beautiful wine list nicely complemented by Portuguese-inspired small plates to share. The place is ideal for one-on-one dining because of its refined and intimate decor. To avoid the crowds, she prefers to go there relatively early on weekdays.
For a coffee – Caffè Italia, opened in 1956, is a true Montreal institution; it was here that the first generation of Italian Montrealers gathered. The ambiance makes you feel like you're elsewhere, and the coffee is full of tradition. Caffè Italia is by no means trendy, and that's what Coeur de Pirate likes about it. She considers Caffè Italia the best café in town. A visit is a must!
For a sweet craving – "I don't have a huge sweet tooth, but when I really have a craving, I go for a bagel with cream cheese and strawberry jam at Fairmount Bagel." It is indeed impossible to go wrong with a bagel from the small counter on Fairmount Avenue West. Open for exactly a century, Fairmount Bagel is one of those institutions that define Montreal's gourmet landscape.
For a comforting meal – Nora Gray is a staple in Montreal: good food, good drink, and a warm and comfortable atmosphere. Chef Emma Cardarelli runs one of the best Italian restaurants in town. Coeur de Pirate confirms that the quality of the pasta at Nora Gray more than justifies the higher-than-average bill.
For a hangover – A great mathematician, Coeur de Pirate has determined the ideal equation for the morning after: the breakfast sandwich at Larrys with a mimosa! Open every day as of 8am, Larrys is the perfect place for brunch in the Mile End. You can even return in the evening for a few plates and a bottle of wine to share with friends.
Written by Sophie Monkman
Photography by Coeur de Pirate