The Best Wine Bars in Montreal: Our suggestions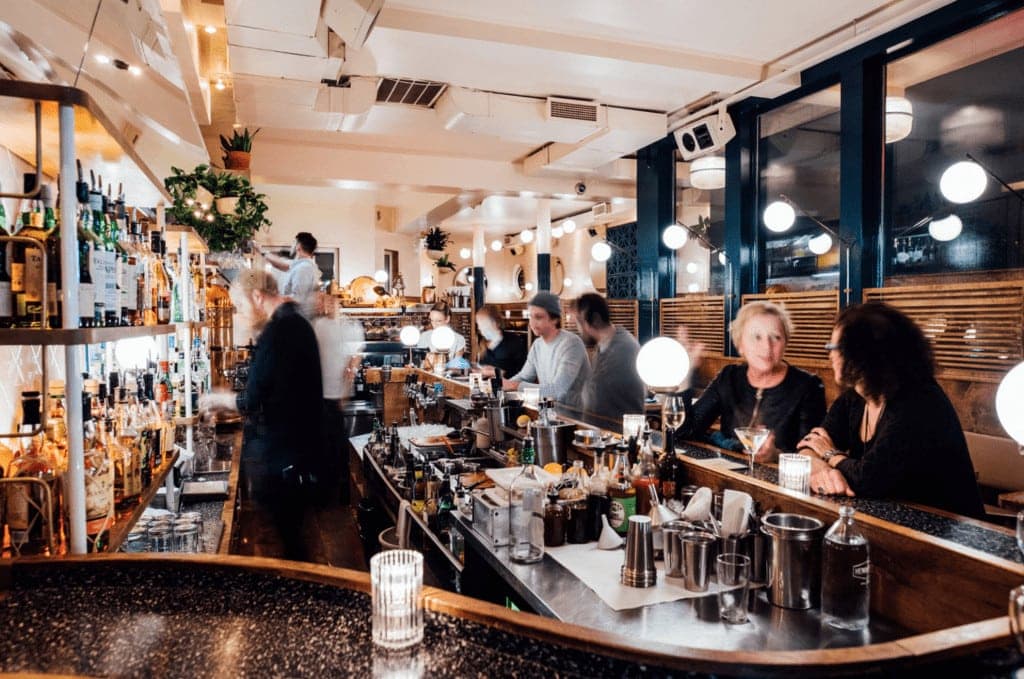 We've rounded up Montreal's best wine bars and in a city known for its love of wine, this was no easy task! Although they have been around for decades in Montreal, it's a new generation of natural wine bars that are taking over the city. These establishments specialize in dionysian pursuits and focus on high-quality, low-intervention wines. In these establishments, wine is at the heart of everything and as wine lovers, those are priorities we can get behind. 
Depending on how the mood strikes you might choose to work your way through a list of wines by the glass or tuck into a bottle of something exciting. From the kitchen, dishes are generally designed to accompany the excellent selection of wines on offer (think bar food, but more sophisticated). Looking for a classic bar? Check out our list of the best bars in Montreal.
We believe there's no accounting for taste –– but that's a good thing since the wine bars on this list offer seemingly endless choice when it comes to wine. Whether you're a budding sommelier, a wine lover or just curious about natural and organic wines, there's something for everyone to enjoy. Montreal's best wine bars offer a wide selection of red, white, rosé and orange wines, as well as an interesting choice of bubbles. 
On this list of the best wine bars in Montreal, you will find addresses in which to uncork a good bottle of wine that highlights renowned producers making wine locally or in some of the world's most beloved regions. 
For those who prefer cocktails or beer, check out our lists of the best cocktail bars in Montreal and the most beautiful and delicious microbreweries. 
Cheers!
Adapted to English by Clay Sandhu.
See on map
3424 Avenue du Parc Montréal H2X 2H5
2519 Rue Notre-Dame Ouest Montréal H3J 1N4
115 Avenue Laurier Ouest Montréal H2T 2N6
1234 Avenue du Mont-Royal Est Montréal H2J 1Y1
4869 Avenue du Parc Montréal H2V 4E7
150 Rue Saint-Zotique East Montréal H2S 1K8
111 Rue Saint-Paul Ouest Montréal H2Y 1Z5
425 Rue Mayor Montréal H3A 1N9
5001 Rue Notre-Dame Ouest Montréal H4C 1T2
1231 Avenue Lajoie Montréal H2V 1P2
1041 Avenue Van Horne Montréal H2V 1J4
1290 Rue Beaubien Est Montréal H2S 1P9
1142 Avenue Van Horne Montréal H2V 1J8
4816 Rue Wellington Montréal H4G 1X4
4450 Rue Notre-Dame Ouest Montréal H4C 1S1
5985 Rue Saint-Hubert Montréal H2S 2L8
1752 Rue Notre-Dame Ouest Montréal H3J 1M3