The Best Wine Bars in Montreal: Our suggestions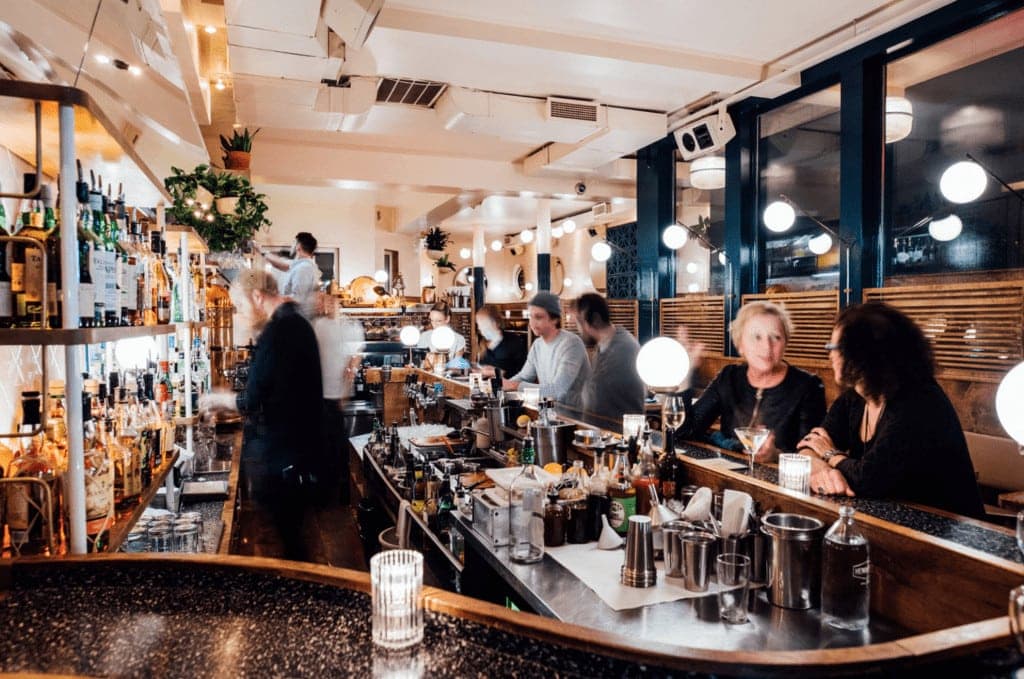 We've rounded up Montreal's best wine bars and in a city known for its love of wine, this was no easy task! Although they have been around for decades in Montreal, it's a new generation of natural wine bars that are taking over the city. These establishments specialize in dionysian pursuits and focus on high-quality, low-intervention wines. In these establishments, wine is at the heart of everything and as wine lovers, those are priorities we can get behind. 
Depending on how the mood strikes you might choose to work your way through a list of wines by the glass or tuck into a bottle of something exciting. From the kitchen, dishes are generally designed to accompany the excellent selection of wines on offer (think bar food, but more sophisticated). Looking for a classic bar? Check out our list of the best bars in Montreal.
We believe there's no accounting for taste –– but that's a good thing since the wine bars on this list offer seemingly endless choice when it comes to wine. Whether you're a budding sommelier, a wine lover or just curious about natural and organic wines, there's something for everyone to enjoy. Montreal's best wine bars offer a wide selection of red, white, rosé and orange wines, as well as an interesting choice of bubbles. 
On this list of the best wine bars in Montreal, you will find addresses in which to uncork a good bottle of wine that highlights renowned producers making wine locally or in some of the world's most beloved regions. 
For those who prefer cocktails or beer, check out our lists of the best cocktail bars in Montreal and the most beautiful and delicious microbreweries. 
Cheers!
Adapted to English by Clay Sandhu.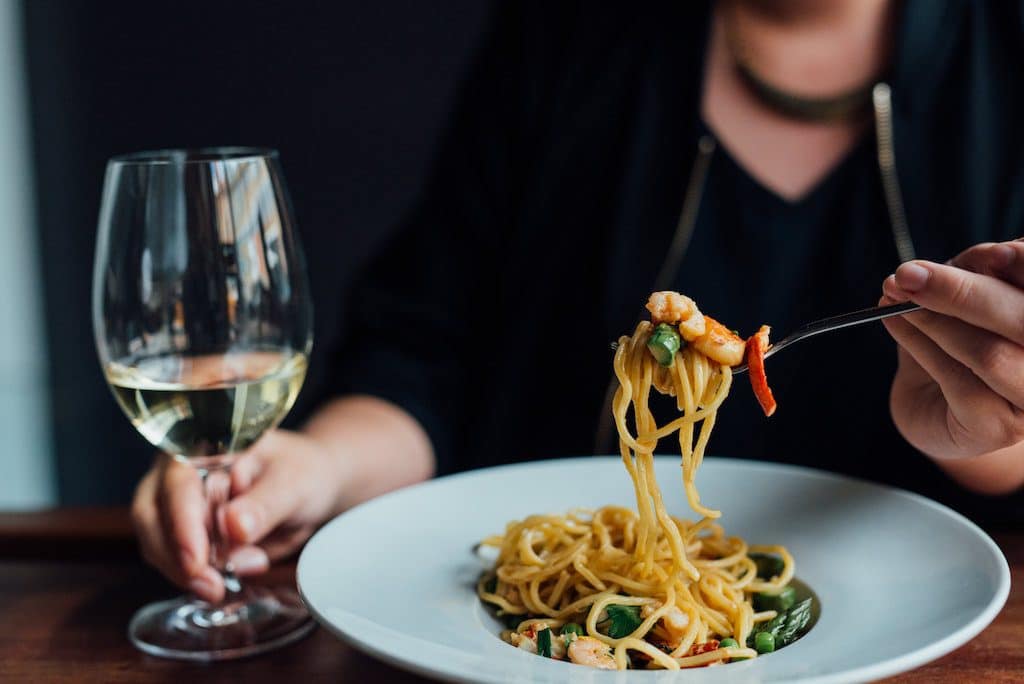 Pullman is one of the first truly great wine bars in Montreal! Pullman's success came in part due to its massive selection of wines (mostly private imports) and its very fine cuisine. At Pullman you're always in good hands since everyone who works in service is a sommelier! Featuring a dynamic wine list that is constantly evolving, Pullman boasts between 300 and 400 references, guaranteeing a bottle to please everyone! 
3424 Avenue du Parc
Montréal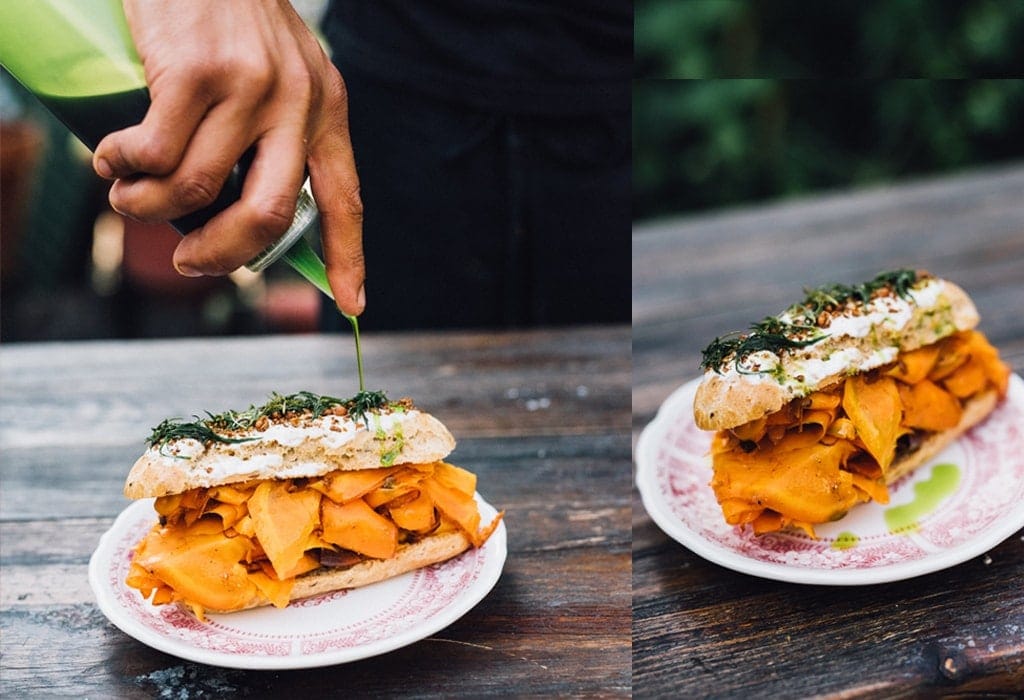 Le Vin Papillon the sister of the iconic restaurants Liverpool House and Joe Beef on Notre-Dame Street West. After opening two very "masculine" establishments, owner David McMillan wanted to develop a more delicate concept in the image of their excellent sommelier Vanya Filipovic. Vanya's taste for incredible natural wines serves as the foundational core of the restaurant. An evening at Vin Papillion is one where you're sure to drink very good wine (on the terrace when the weather is good) and to eat inspired small plates that highlight the bounty of their garden.
2519 Rue Notre-Dame Ouest
Montréal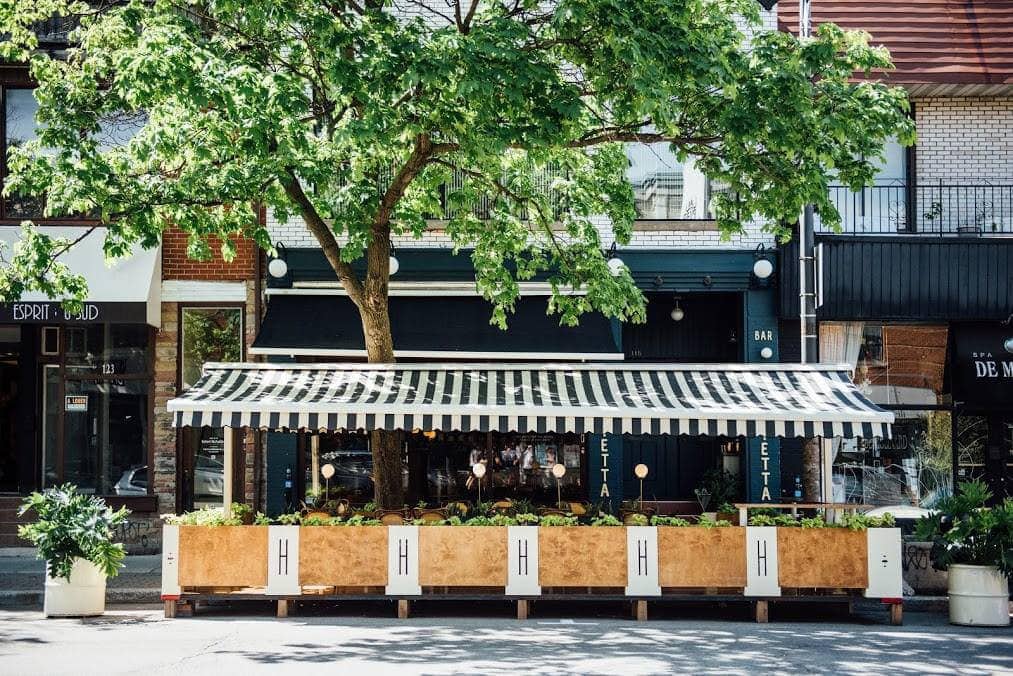 Henrietta is a charming neighborhood bar in Mile End. It has a very nice wine list of small producers, mainly natural and sustainable wines – all private imports. The wine list is created by Morgane Muszynski and Marc Bungarten. Here, one can also discover one of the most comprehensive bubble offerings in town. The people on duty know their wines and offer customers curious to discover beautiful, accessible and delicious bottles. Note that our love for this place is biased, since the editor is madly in love with one of the owners.
115 Avenue Laurier Ouest
Montréal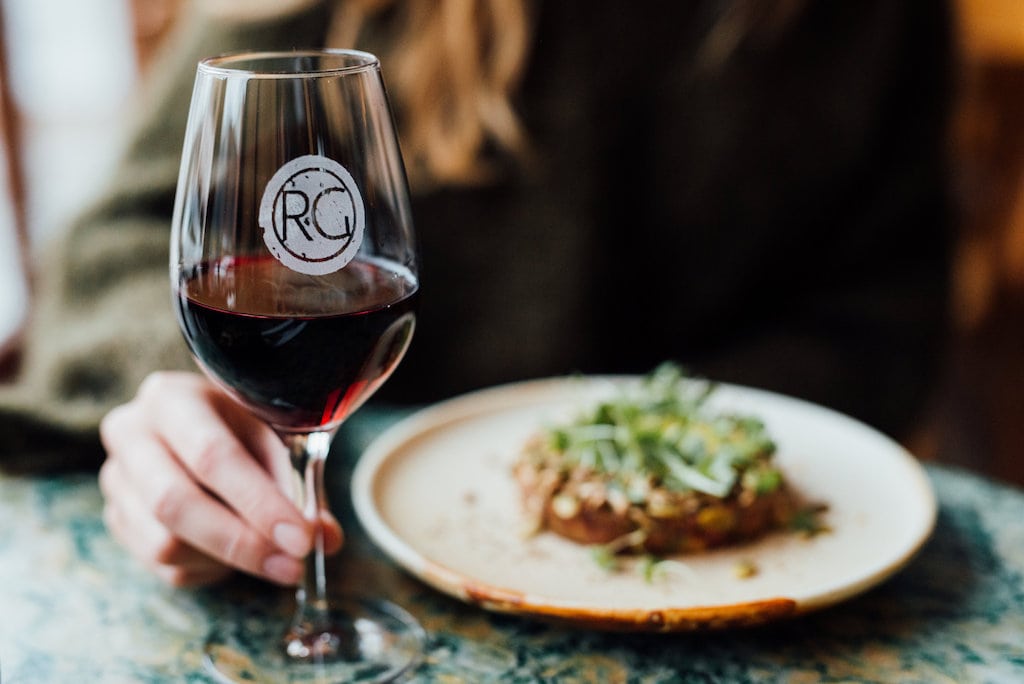 Rouge-Gorge
The infamous wine bar on Mont-Royal Avenue offers a carefully selected list of very good bottles. Home to a cellar stocked with close to 4,000 bottles from around the world, Rouge Gorge is sure to have a few hidden treasures! Whether you prefer organic wines or great vintages, there's something here to satisfy every occasion. The owners of the establishment have worked with several winemakers –– some of which have become dear friends, most notably the Vignoble du Loup Blanc, a domaine that introduced us to the delicious wines of the Languedoc. Rouge Gorge is a festive wine bar, one that even hosts DJs several nights a week.
1234 Avenue du Mont-Royal Est
Montréal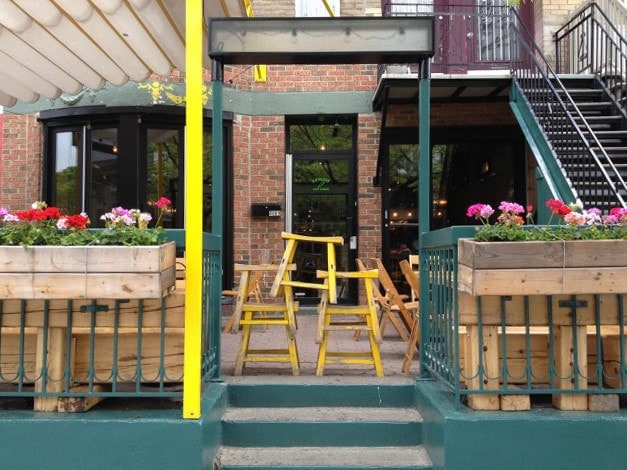 Not, strictly speaking, a restaurant or a bar the buvette is a perfect mix between the two. La Buvette Chez Simone has a certain je-ne-sais-quoi that never gets tired. Featuring a friendly atmosphere and a beautiful decor, thanks to star designer Zébulon Perron, the space feels like home –– if home had one of the best menus  and wine cellars in town!
4869 Avenue du Parc
Montréal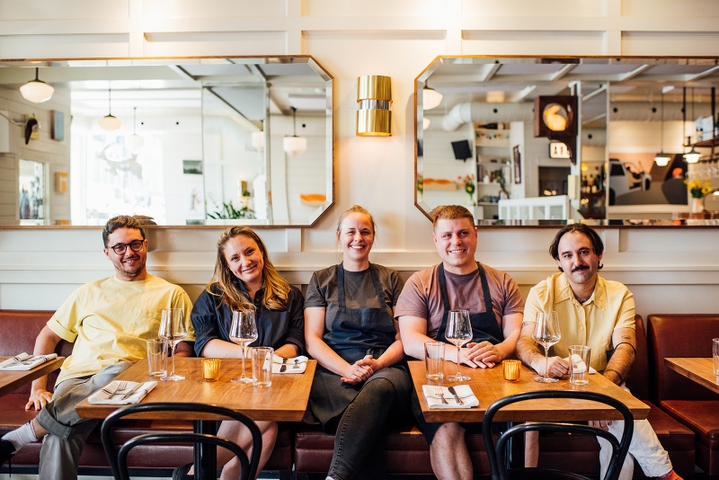 Little Italy's Vin Mon Lapin comes to us by way of Marc-Olivier Frappier and Vanya Filipovic formerly of the Joe Beef family. Mon Lapin's highly coveted wine list is painstakingly put together by Vanya and reflects her excellent taste in wine. Vanya's talent and hard work have also contributed to the excellent reputation of the other restaurants in the Joe Beef family. Beautiful discoveries can be found in any style from bubbles, to rosés, whites, reds, and macerations. The list is mainly composed of privately imported natural wines. Of course, as is expected from any Joe Beef alumni, Marc-Olivier's menu is exceptional.
150 Rue Saint-Zotique Est
Montréal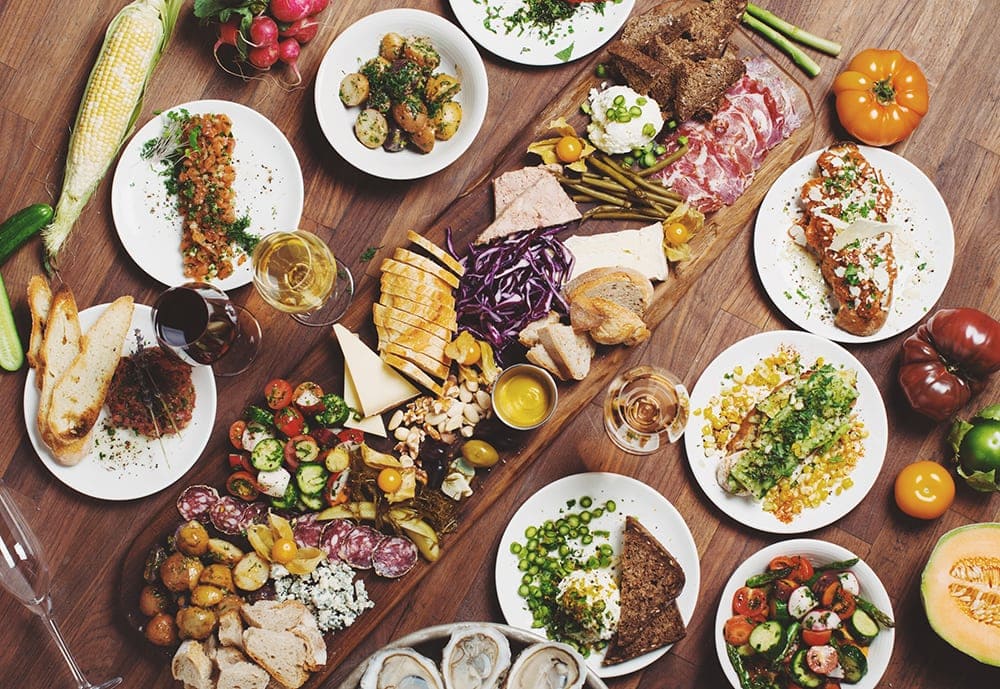 The Old Port's most famous wine bar! Philémon was born out of the lush and gourmet evenings shared by owners Ariel and Zebulon –– it's an energy they captured and recreated within the four walls of the bar! Located on rue Saint Paul, the bar celebrates the good things in life with a menu gourmet dishes to share, very good cocktails and a rather affordable wine list composed by signed Sebastien Langlois (Buvette Chez Simone, Lili co) and Geneviève Bissonnette.
111 Rue Saint-Paul Ouest
Montréal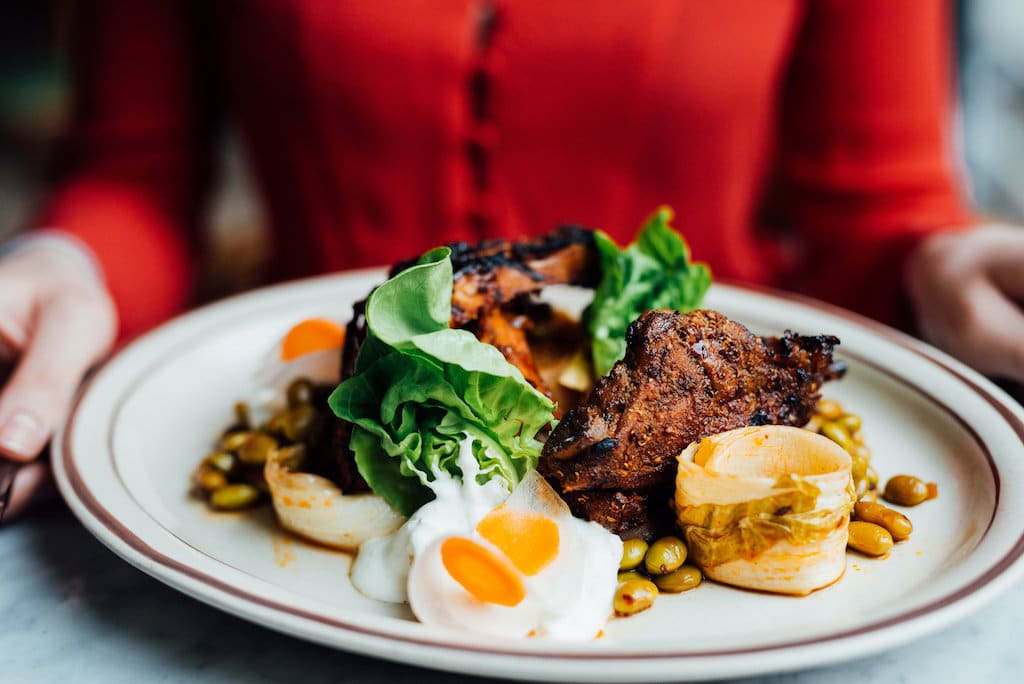 Furco is a great wine bar with an industrial look and festive atmosphere right downtown. Furco is an established classic and has been since it opened a few years ago. While technically a wine bar, people come here as much to eat well as they do to drink. Their generous dishes go perfectly with the superb natural and organic wines, most of which are privately imported. At Furco, one comes to drink a very good bottle of wine in good company in a industrial decor reminscent of Berlin.
425 Rue Mayor
Montréal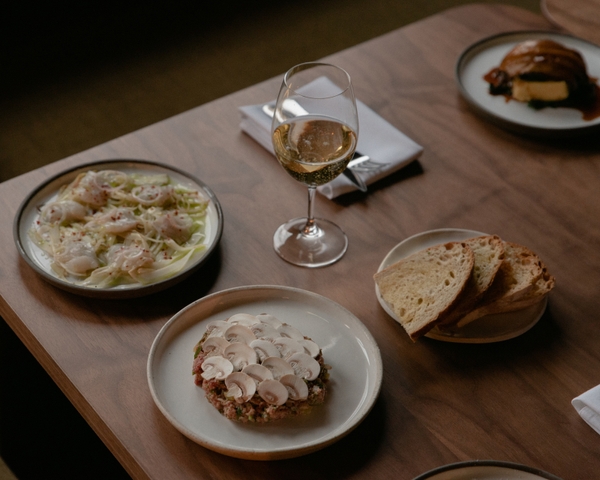 Loïc is a must if you're in Saint-Henri. Turning from a restaurant to a wine bar, it's a place where you can go to party or spend a casual evening out. The bar offer a sumptuous menu that pairs perfectly with the excellent wines on offer. At Loïc, quality is key and it shows in everything they do. The wine list is short and sweet but features only the best producers. Oenophiles will be at home at this bar where relaxation and fun are the order of the day!
5001 Rue Notre-Dame Ouest
Montréal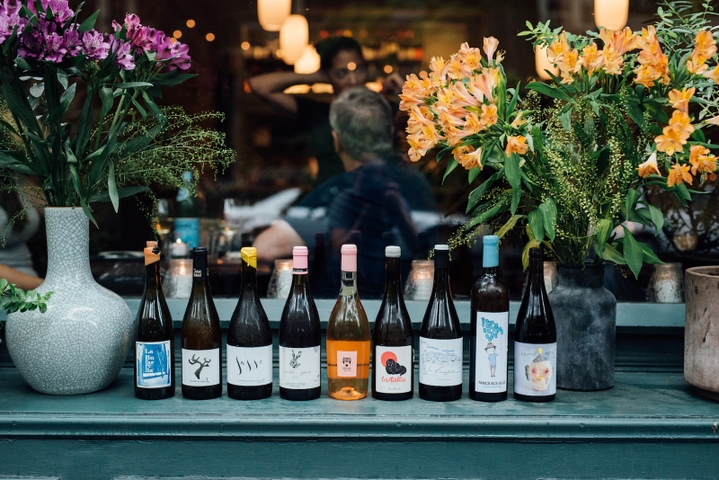 Alma is a hidden gem in Outremont by the owners of the restaurant Farine. An enchanting wine bar with a charming front terrace, Alma is a place in which one can discover and delight in quality natural wines and delicious Mediterranean influenced dishes. The wine list is designed by Lindsay Brennan who works alongside Vanya Filipovic (Vin Mon Lapin) at the private import company Vins Dame Jeanne. Brennan's specialty are the wines of Catalonia (a small region in northeastern Spain) and her wine list is a guided tour through the up-and-coming region, introducing us to an array of wonderful small producers worth discovering!
1231 Avenue Lajoie
Montréal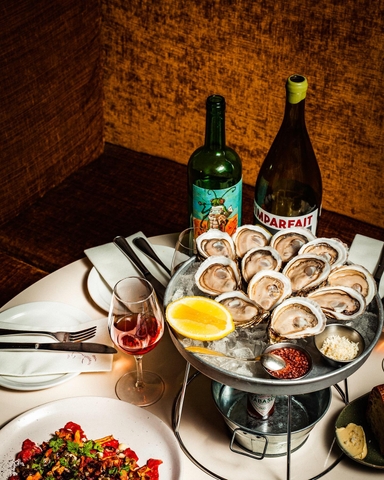 Boxermans is an elegant Outremont bistro that opened at the end of June 2017 on Van Horne Street. Boxerman's offers an afforadble selection (from $5 to $35) of thoughtful and delicate dishes to share. The menu, composed by chef Grégoire Routy,  is refined and focuses heavily on local produce. While the Boxermans space is particularly beautiful it's the wine list, put together by Jade Fortin and Morgane Muszynski, that steals the show! A beautiful Outremont address to discover.
1041 Avenue Van Horne
Montréal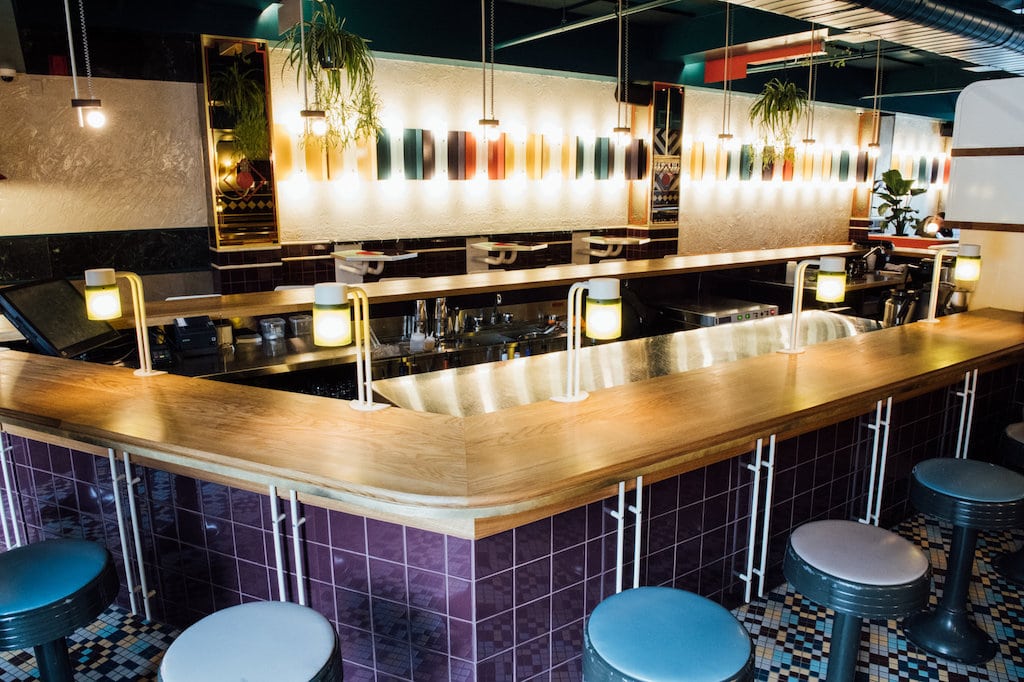 vinvinvin is a stunning and vibrant buvette that brightens up the Petite-Patrie –– a welcome addition to the neighborhood. This superb project comes to us by way of a powerhouse trio with deep roots in Montreal's wine scene. vinvinvin serves a varied and truly delicious range of energetic and buoyant Nordic wines. The cold-climate list focuses on natural producers from central European countries such as the Czech Republic, Austria, Germany and Slovakia but also includes winemakers from our own cold-climate featuring producers from Quebec and Ontario.
1290 Rue Beaubien Est
Montréal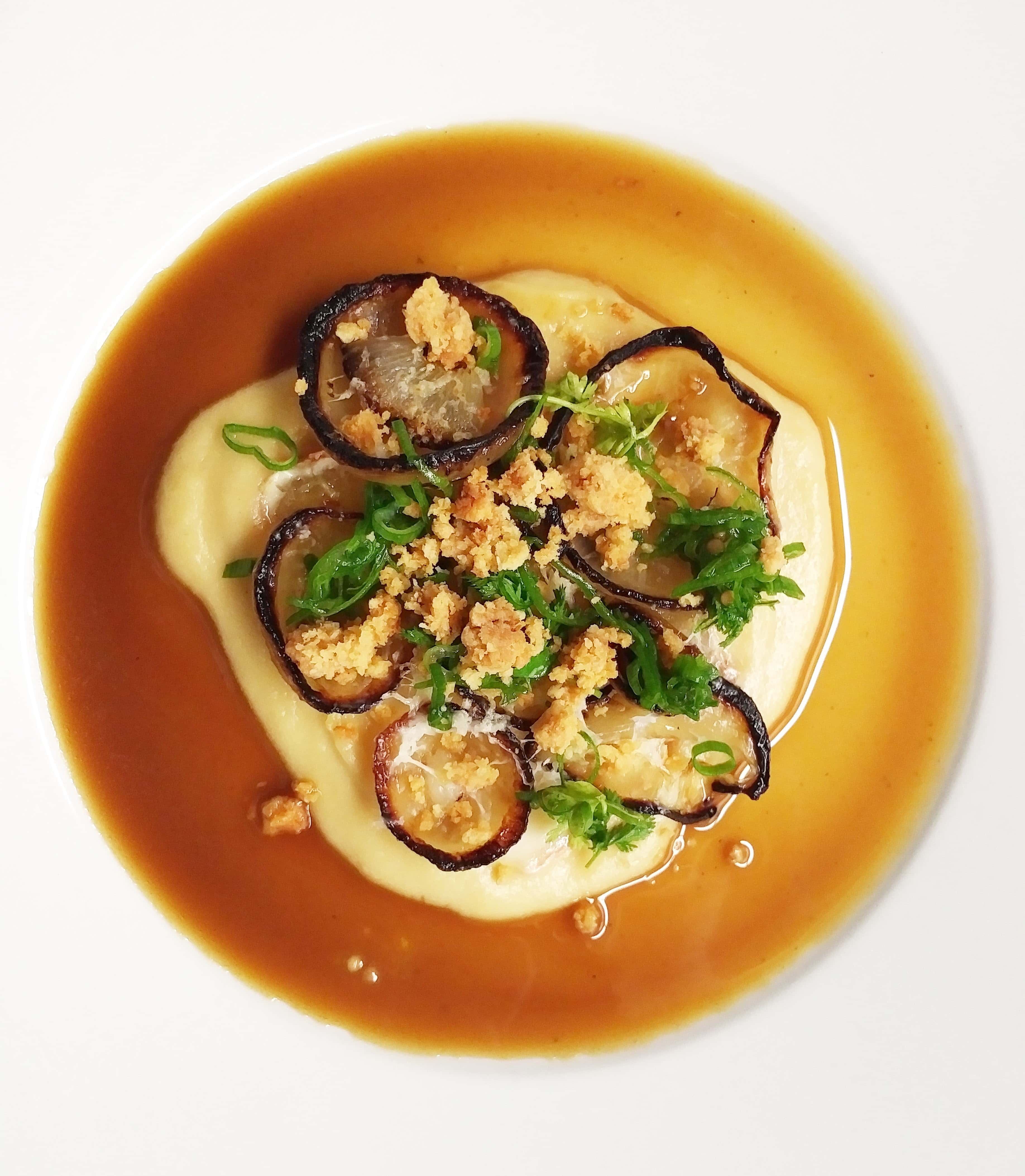 Boucherie Bar à vin Provisions is the newest project from team behind Provisions 1268 –– one of the best tables in town, if not in the country. Like Provisions 1268, the bar à vin is also located in Outremont (it's actually on the same street: Van Horne) and, of of course, like it's older brother, you can expect the same quality, only this time in a more casual atmosphere. Alexandra Guay, who worked under Vanya Filipovic at Joe Beef, developed her wine list as if it were for a butcher shop –– since in a way, it is.
1142 Avenue Van Horne
Montréal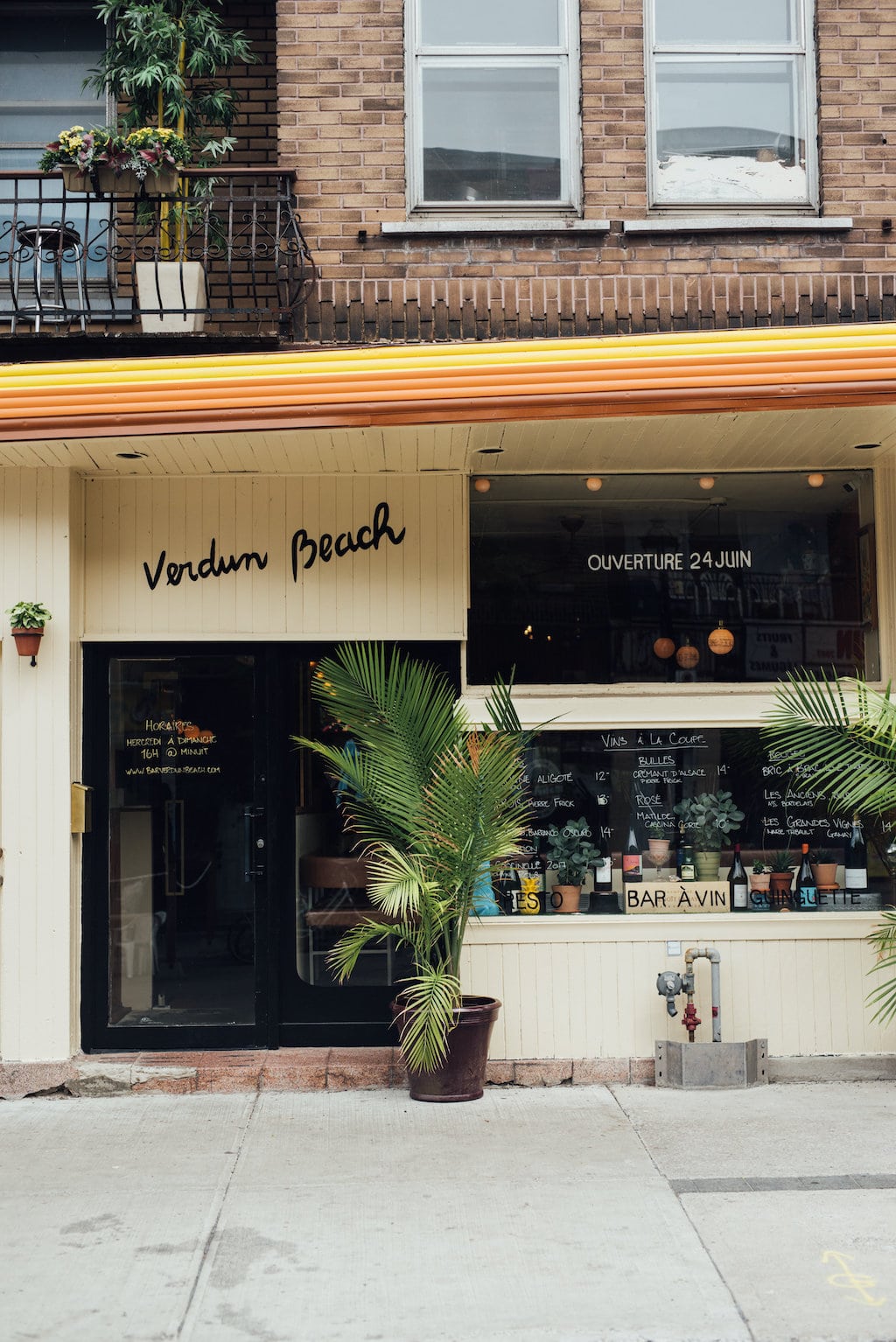 Verdun Beach is trying out a classic but seldom-seen version of a wine bar. Borrowing from the Belle Époque the bar is operating as a guinguette, a semi-al fresco bar where you can drink well, eat well and dance to your heart's content (you know… when the pandemic's over) on Wellington Street.
4816 Rue Wellington
Montréal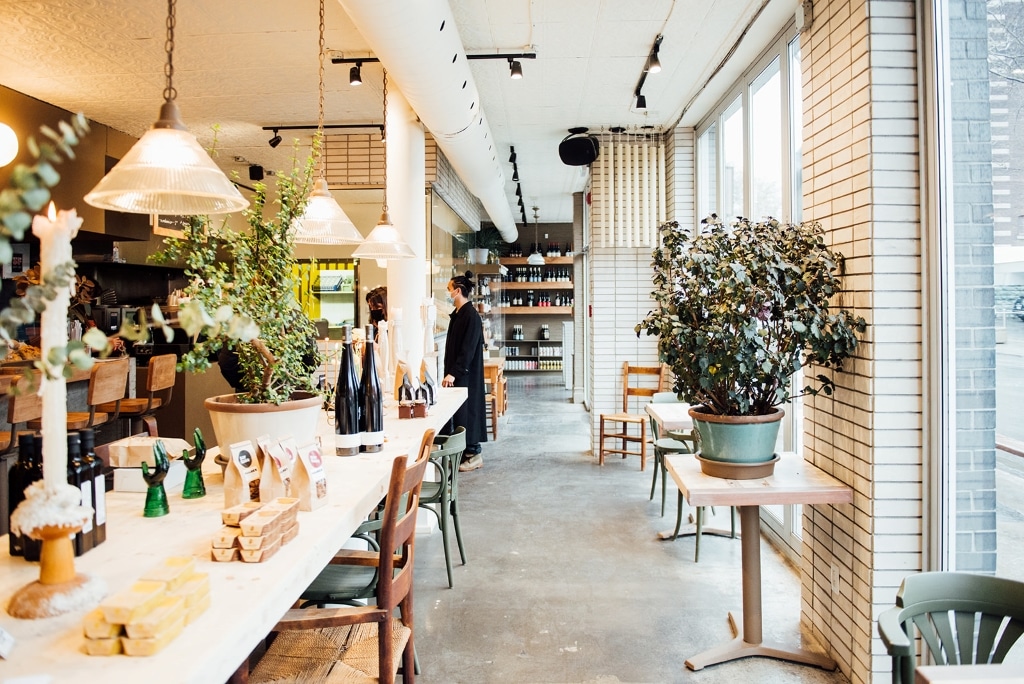 BarBara is a brand-new address that opened in Saint-Henri. BarBara's mission is to be a wine bar where good juice flows freely at an affordable price, accompanied by a dispensa (mini grocery store in Italian) and café formula for early risers. The wine cellar is well-stocked with products selected by Catherine Draws; small producers from here and elsewhere whose products can be drunk without thirst.
4450 Rue Notre-Dame Ouest
Montréal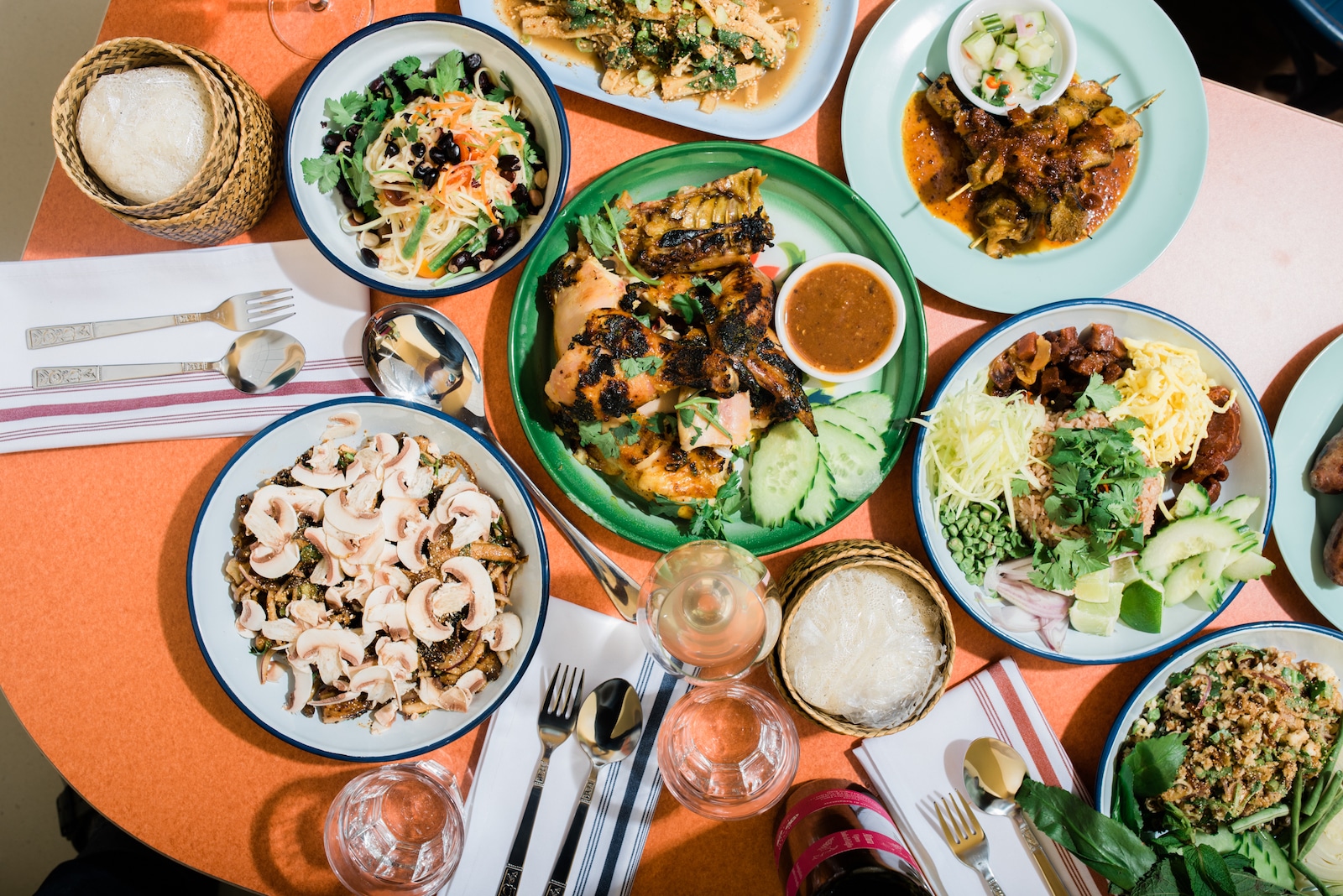 Elisabeth Racine—sommelier at Nora Gray and Pumpui—has put together the wine list for Pichai (Pumpui's big brother restaurant). The list consists mainly of natural, organic, and biodynamic wines, but includes products from the New World as well as the Old.
5985 Rue Saint-Hubert
Montréal
3424 Avenue du Parc Montréal H2X 2H5
2519 Rue Notre-Dame Ouest Montréal H3J 1N4
115 Avenue Laurier Ouest Montréal H2T 2N6
1234 Avenue du Mont-Royal Est Montréal H2J 1Y1
4869 Avenue du Parc Montréal H2V 4E7
150 Rue Saint-Zotique Est Montréal H2S 1K8
111 Rue Saint-Paul Ouest Montréal H2Y 1Z5
425 Rue Mayor Montréal H3A 1N9
5001 Rue Notre-Dame Ouest Montréal H4C 1T2
1231 Avenue Lajoie Montréal H2V 1P2
1041 Avenue Van Horne Montréal H2V 1J4
1290 Rue Beaubien Est Montréal H2S 1P9
1142 Avenue Van Horne Montréal H2V 1J8
4816 Rue Wellington Montréal H4G 1X4
4450 Rue Notre-Dame Ouest Montréal H4C 1S1
5985 Rue Saint-Hubert Montréal H2S 2L8