The Best Pasta in Montreal: Our suggested addresses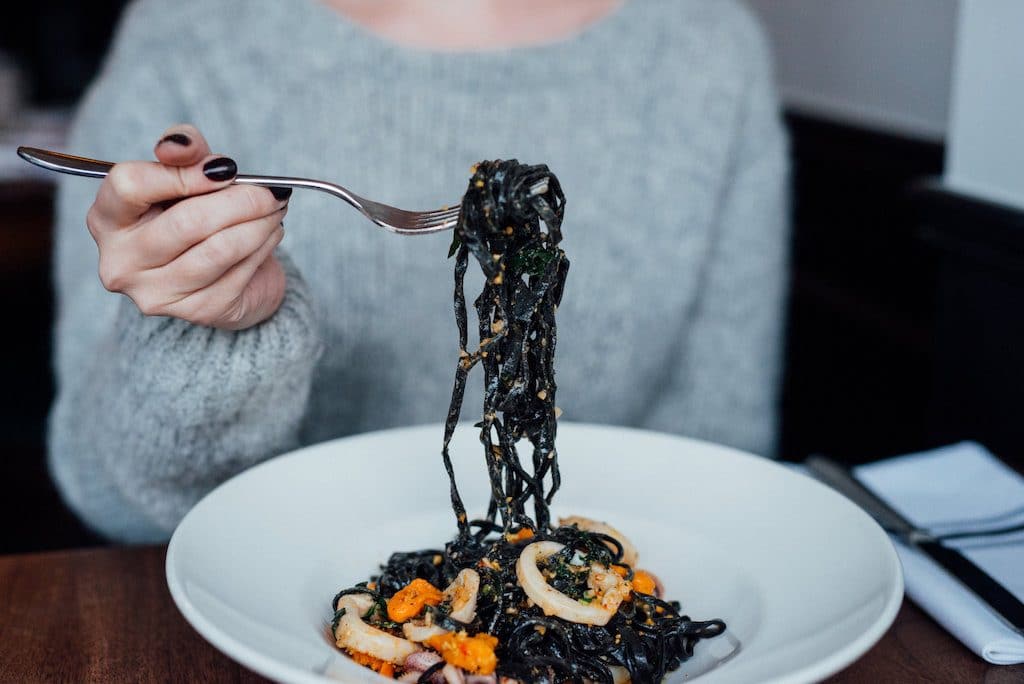 Ahh, pasta. Who doesn't love pasta? For us at Tastet, it is by far one of our favourite foods. Traditional or revisited, it is a true symbol of Italian cuisine and can be prepared in a thousand and one ways. In the form of gnocchi, farfalle, spaghetti, ravioli, bucatini, or others, and from the simplest to the most complex, this specialty lends itself to all kinds of pleasures.
There are many reasons why we love Italian cuisine: the variety of fresh and delicious products that are so well presented, often in perfect simplicity. From fine herbs to olive oils and from parmesan to prosciutto, the excellence of Italian products is what most characterizes this cuisine worldwide. Whether it's pasta, pizza, cannoli or gnocchi, we have a favourite for all Italian specialties.
Montreal is a city of excellent Italian restaurants, which is why we have a list of the best (according to us)! For all lovers of the specialties of this iconic country of good food, we have prepared a series of lists to satisfy all your desires! On Tastet.ca, you will find the list of the best Italian restaurants in Montreal, the best pizzas in Montreal, as well as the best gnocchi in Montreal. To satisfy your Italian sweet tooth, you can also read our suggestions of places to savour a delicious cannoli.
It must be said that preparing an excellent pasta dish requires a certain amount of skill. Here is a list of Montreal addresses that have this know-how and that we particularly love.
Buon appetito!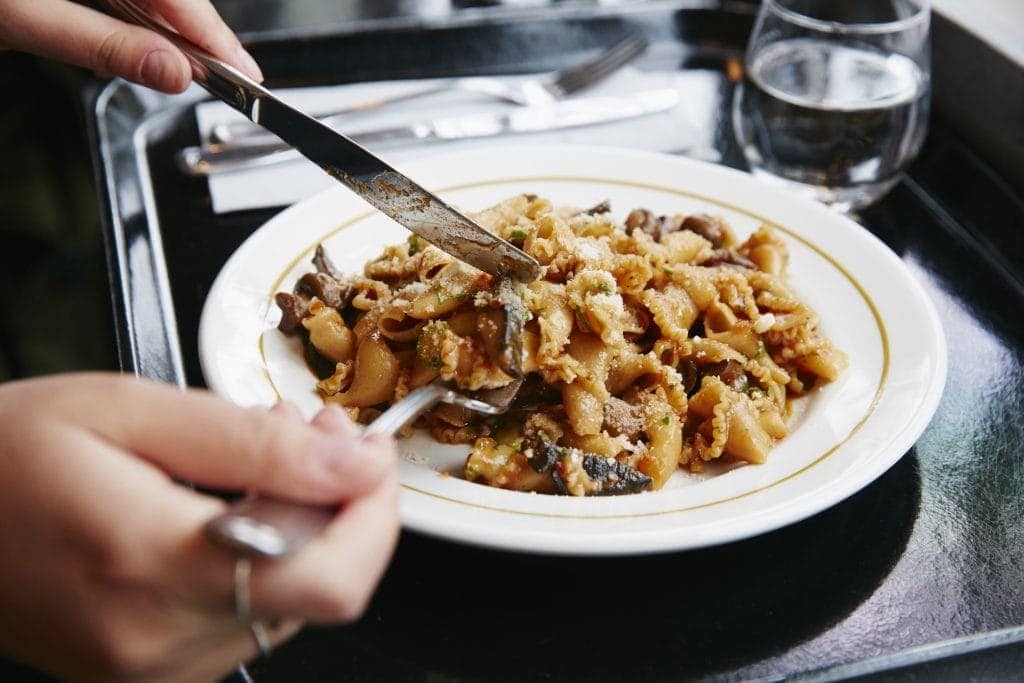 Il Miglio
Il Miglio is the project of Giovanni Rasile, Michele Mercuri, Claude Pelletier and Hubert Marsolais (Le Filet, Club Chasse et Pêche and Le Serpent). This excellent little Mile-End address offers a formula of simple and well-made Italian-style delights. The concept is that of an Italian cafeteria; you take a tray and choose among three starters, five pasta dishes and a few dishes in sauce, that you can enjoy on the spot or for take-out. The pastas are all cooked to perfection and the sauces offer invitations to travel. You can even accompany your dish with wine or beer, served in small cups – just like at the canteen in Italy. Il Miglio is a great address to try! Photos Dominique Lafond
5235 Boulevard Saint-Laurent
Montréal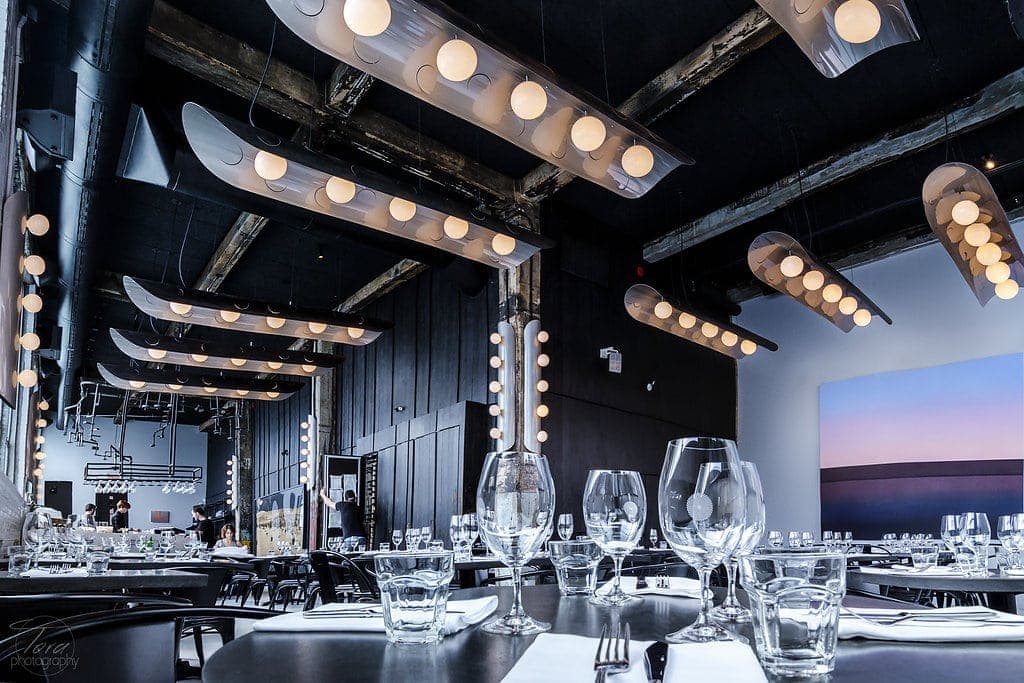 Le Serpent is a contemporary Italian restaurant that offers a superb decor, a pleasant atmosphere, a delectable menu and warm service; it is one of the restaurants not to be missed in Montreal. Owned by Hubert Marsolais and Claude Pelletier (Club Chasse et Pêche, Il Miglio and Le Filet), this restaurant offers delicious, well-made food, and excellent pasta. Stop by Le Serpent for great pasta, amazing wine and dinner in a beautiful and unique space. Photos Alison Slattery
257 Rue Prince
Montréal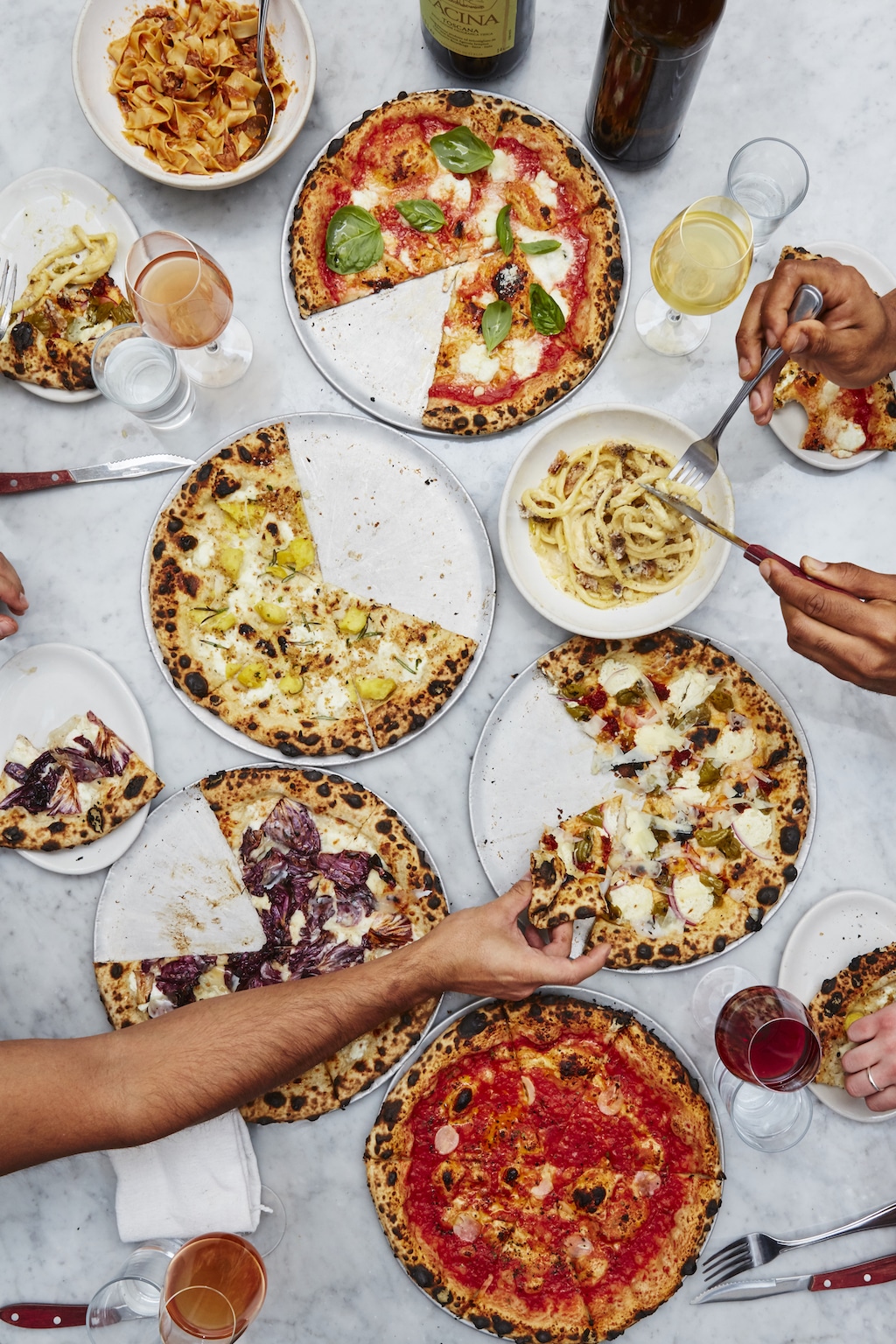 From the same owners as Nora Gray, Elena is the natural evolution of its sister restaurant: "Coffee, pizza, wine" is the central concept of the establishment, as described by Ryan Gray. Here you can savour some of the best pizza in Montreal, but also some very good pasta! The restaurant offers three to four pasta dishes, as well as a pasta of the day, executed according to classic Italian recipes, but revisited with flavours from Quebec. The space is very Italian, modern-retro and the atmosphere is very friendly; we love this address! Very nice selection of natural wines, as well. Photos Dominique Lafond
5090 Notre-Dame Street West
Montreal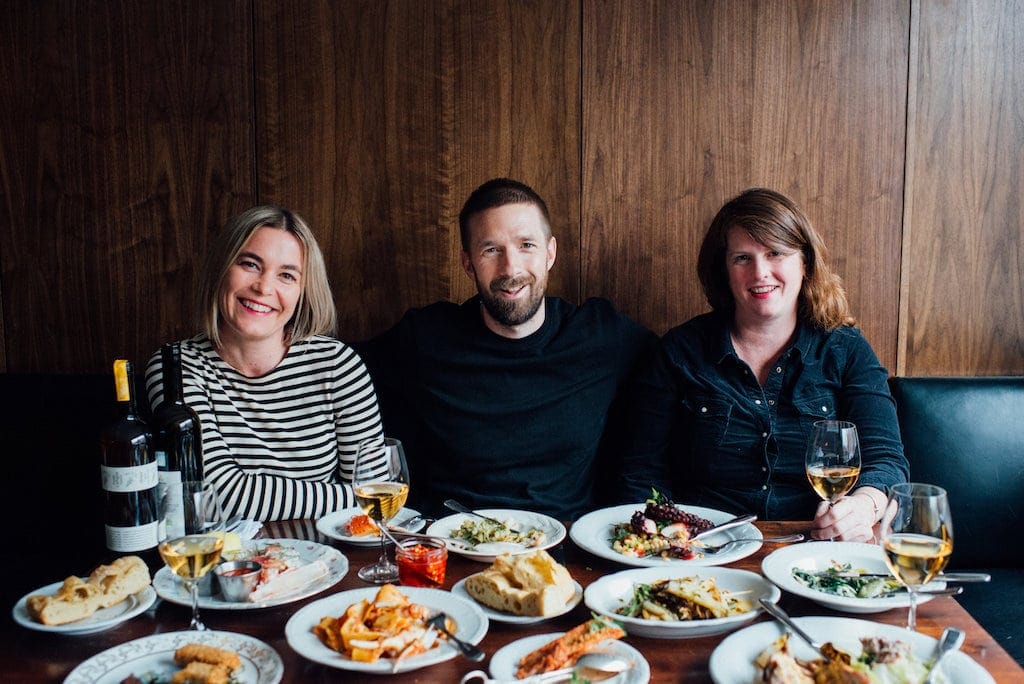 Nora Gray
Open since September 2011, Nora Gray is one of the best Italian restaurants in Montreal and has become a staple in the city. Its small location on St. Jacques Street has delighted many gourmets since its opening. Nora Gray stands out for its consistent quality and mastery of food. The menu is simple and exquisite. The house offers two to three delectable pasta dishes perfectly executed and featuring local ingredients. We love the warm atmosphere of the place and its generous, efficient and friendly staff. Photos Alison Slattery
1391 Rue Saint-Jacques
Montréal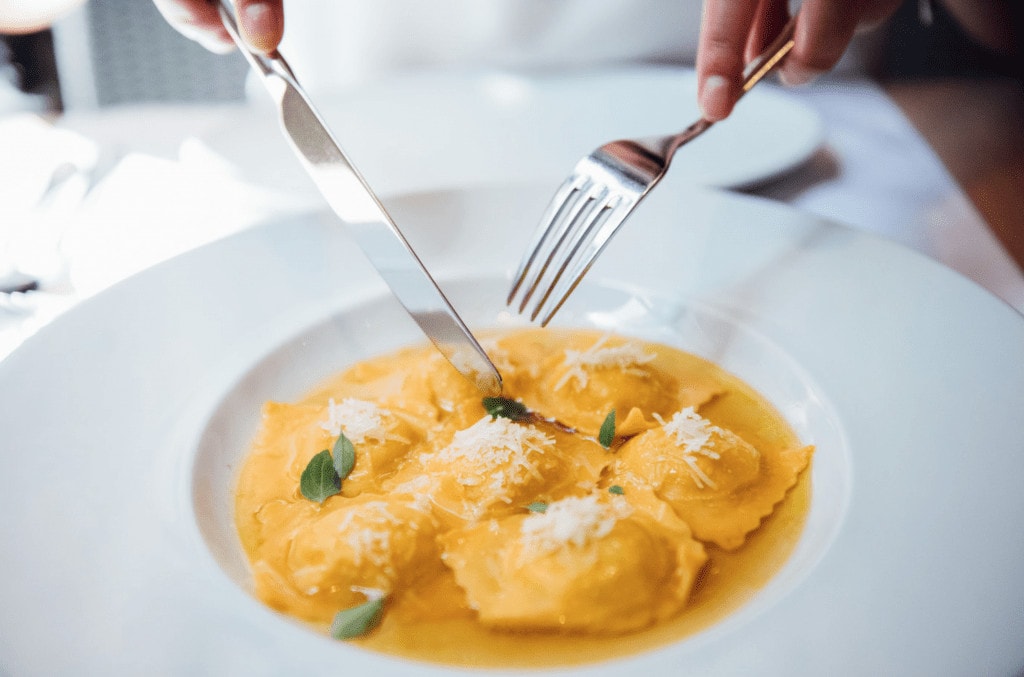 Graziella is one of Montreal's finest restaurants and home to some of the best gnocchi in town. A master of pairing and of the freshness of the ingredients she cooks, chef Graziella Battista has been preparing exceptional Italian classics since 2008. As one of the best Italian kitchens in Montreal, this restaurant surprises by its simplicity, its respect for tradition and the accuracy of the combinations of its dishes. The Osso Buco is to die for and the house pasta is truly exquisite. We love Graziella! Photos Alison Slattery
116 Rue McGill
Montréal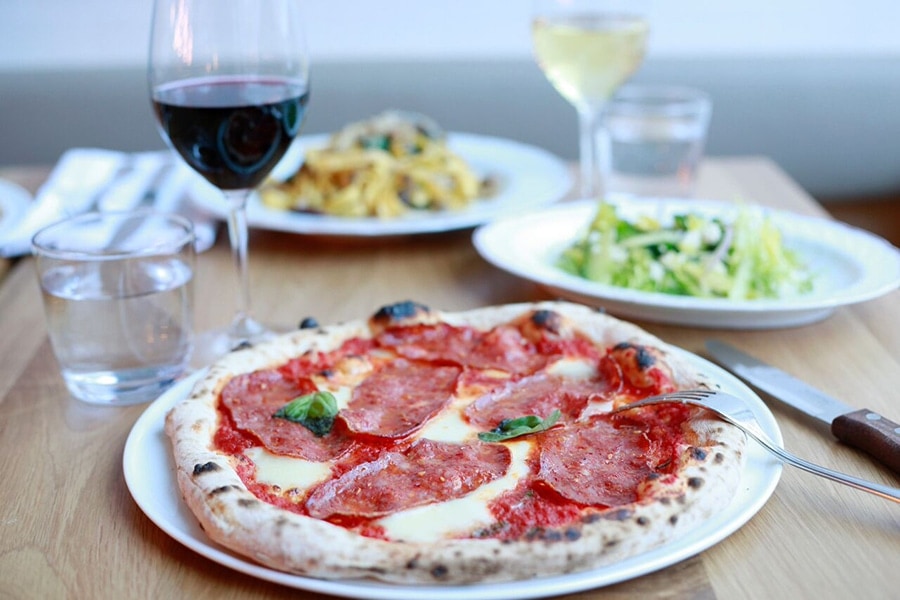 Fiorellino is one of the best Italian restaurants in Montreal. It impresses first upon walking in with its original and colourful decor, then of course by its cuisine. You can enjoy one of the best pizzas in town, good salads, but also excellent pasta and gnocchi. Whether it's with pork ragout, wild boar, roasted zucchini or simply cherry tomatoes and parmesan, the pasta at Fiorellino is exquisite. The space has a warm, festive and romantic atmosphere that lends itself well to all occasions. Photos Patricia Brochu
470 Rue De La Gauchetière Ouest
Montréal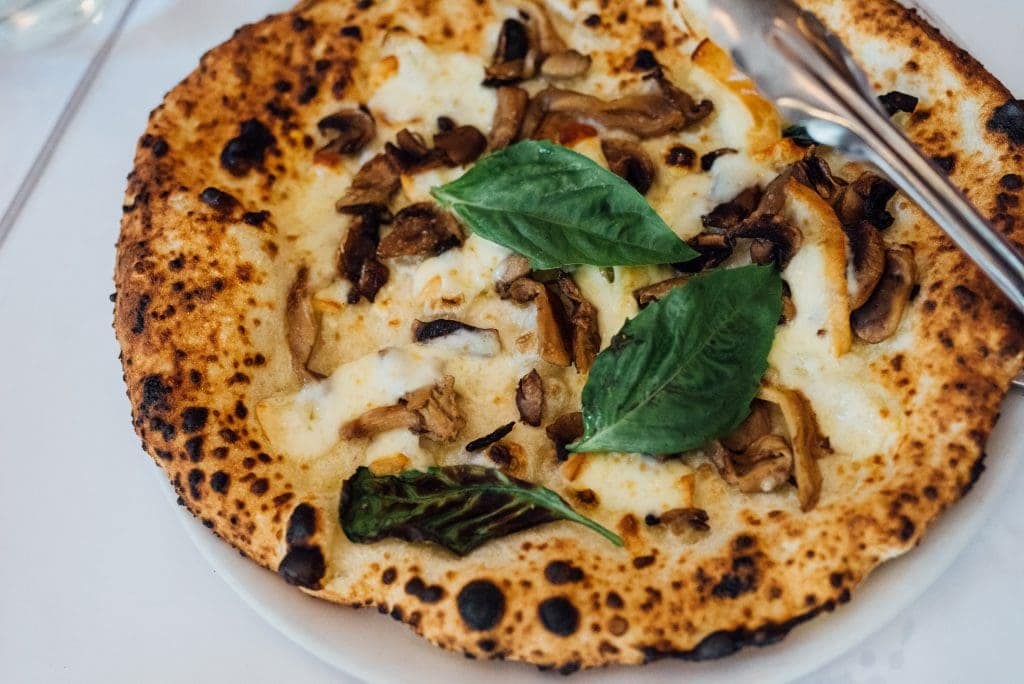 The restaurant Bottega opened its doors in 2006 as a high quality Neapolitan pizzeria. Being a forerunner of an important pizzeria movement in Montreal, the Covone family owned establishment (Bottega Laval, San Gennaro), offers the most delectable Italian dishes. Although the house is known for being one of the best pizza places in Montreal, it also offers excellent gnocchi as an appetizer and a pasta dish of the day that is worth the detour alone. The meatballs are also exquisite and, in the summertime, can be savoured on the terrace. Bottega is a classic and chic place that is guaranteed to please. Photos Alison Slattery
65 Rue Saint-Zotique Est
Montréal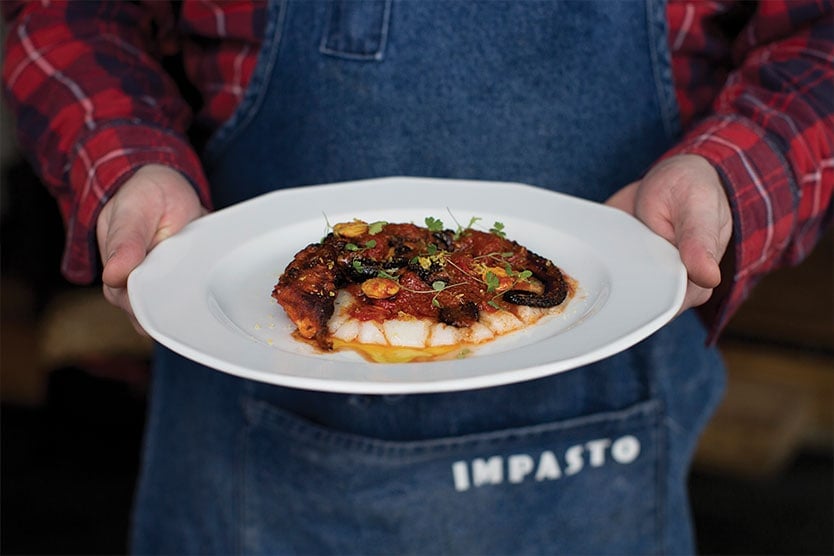 Impasto is a must-try restaurant, as well as being one of the best Italian restaurants in Montreal. We come here to savour among many things some of the best pasta in the city. The menu changes every three months or so and everything is good, very good. Impasto is an exceptional address to try! Photos Julie Perreault
48 Rue Dante
Montréal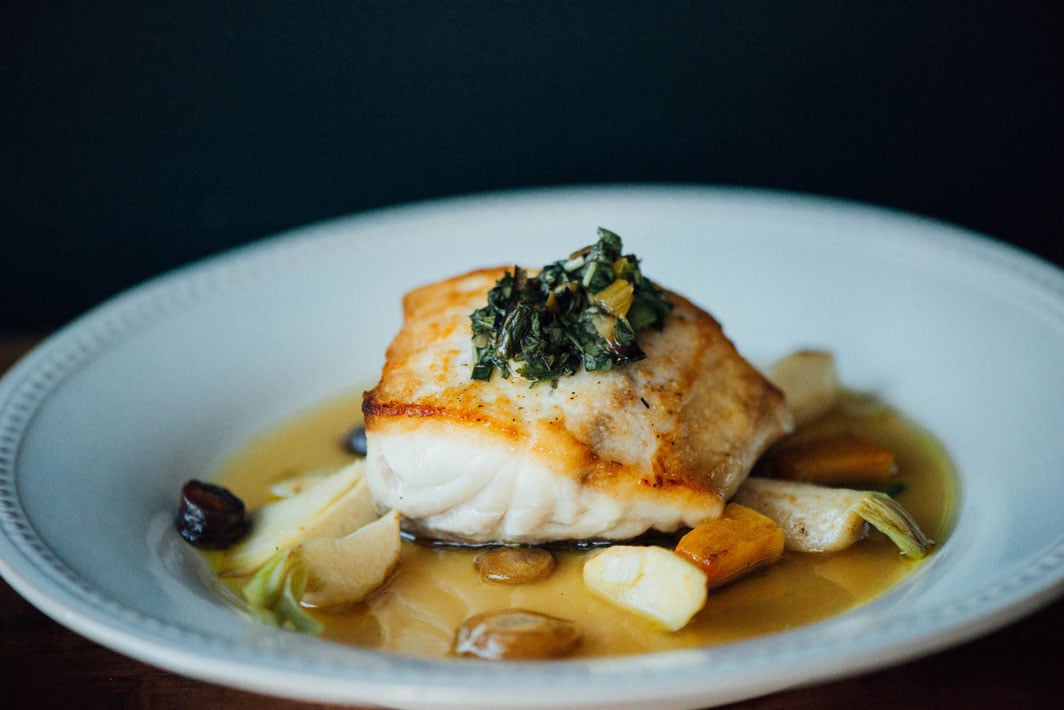 Taverne sur le Square
Tavern on the Square is a very good restaurant in Westmount. It offers generous cuisine in a chic decor. Among the favourites are the house pastas, among the best in town. Simple spaghetti, rigatoni carbonara, cavatelli and papardelle: the plates are generous and delicious. Photos Alison Slattery
1 Carré Westmount
Westmount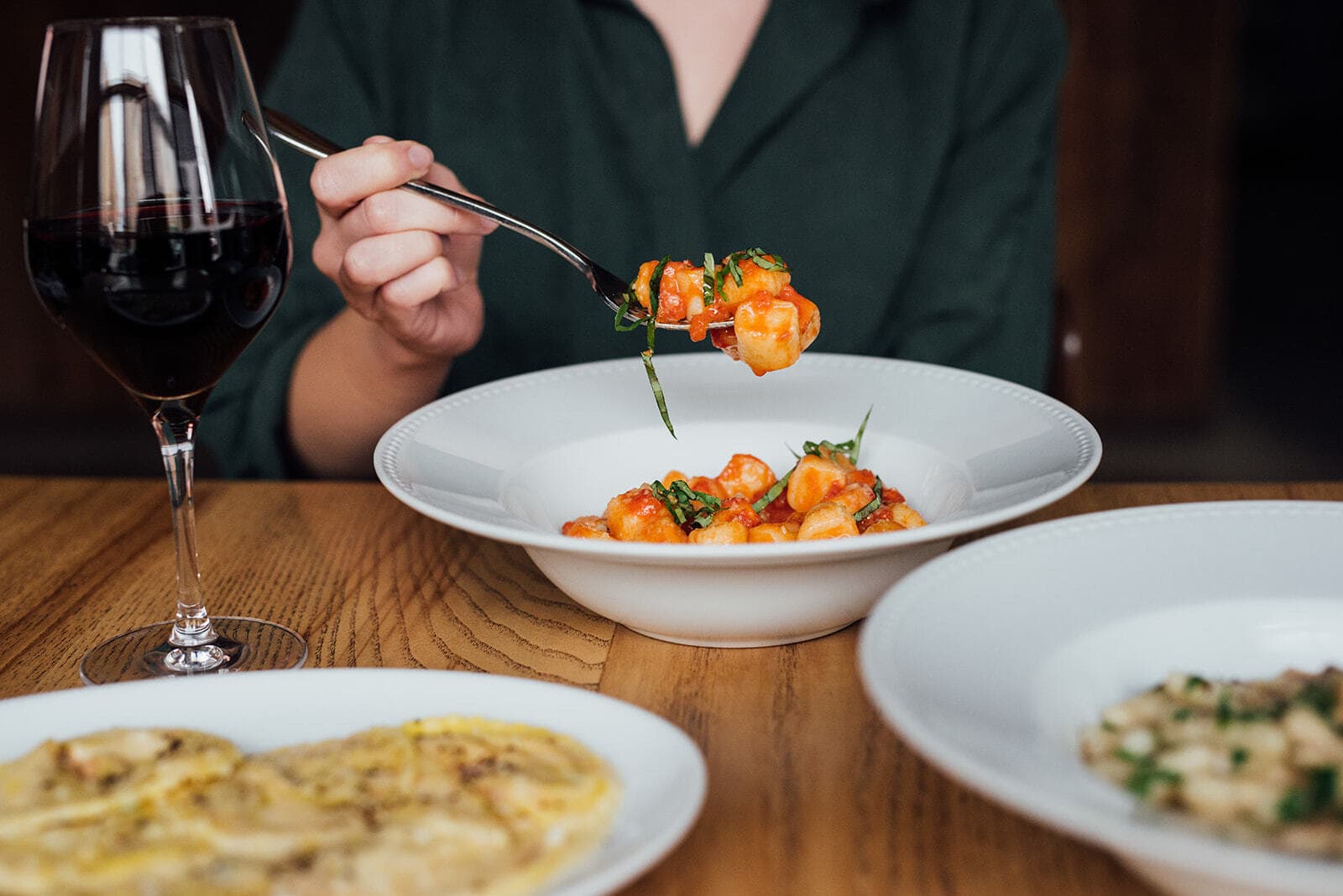 Luciano Trattoria
Luciano Trattoria is one of the best Italian restaurants in Montreal! The menu is absolutely superb, but the pasta is particularly exceptional: rigatoni con carne, spaghetti pomodoro, spaghetti cacao e pépé, spaghetti bottarga, mushroom ravioli and bucatini all'amatriciana – a visit here always promises a culinary voyage to Italy! Photos Luciano Trattoria
1212 Rue Saint-Zotique Est
Montréal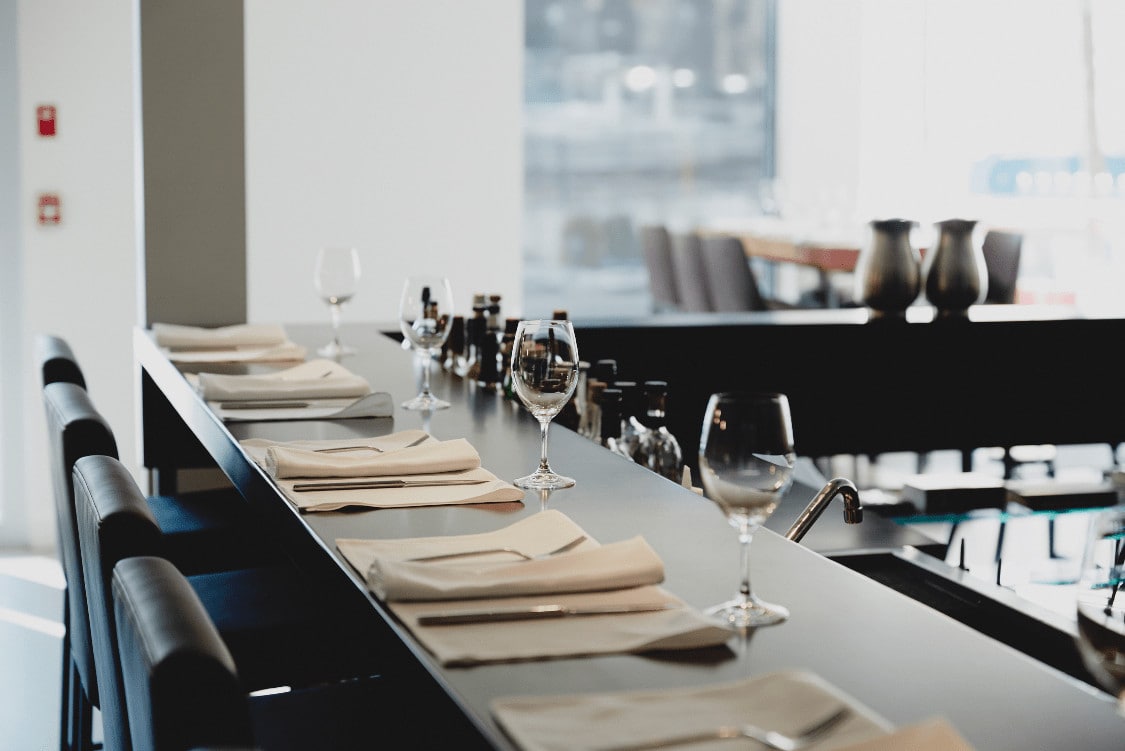 Bouillon Bilk is one of Montreal's finest chic restaurants. Opened in March 2011, the restaurant on Boulevard Saint-Laurent hasn't ceased to amaze since its opening. With its minimalist decor, the restaurant offers Quebecois cuisine that is off the beaten path, with a menu serving exceptional gustatory discoveries. Their menu is built on a protein – guinea fowl, cod, deer, etc. – and its accompaniments. The dishes are always delicate and complex. They are constantly evolving, but the chef's proposals are always the most creative. When they appear on the menu, the pasta savoured there is always prepared with refinement. Photos Alison Slattery
1595 Boulevard Saint-Laurent
Montréal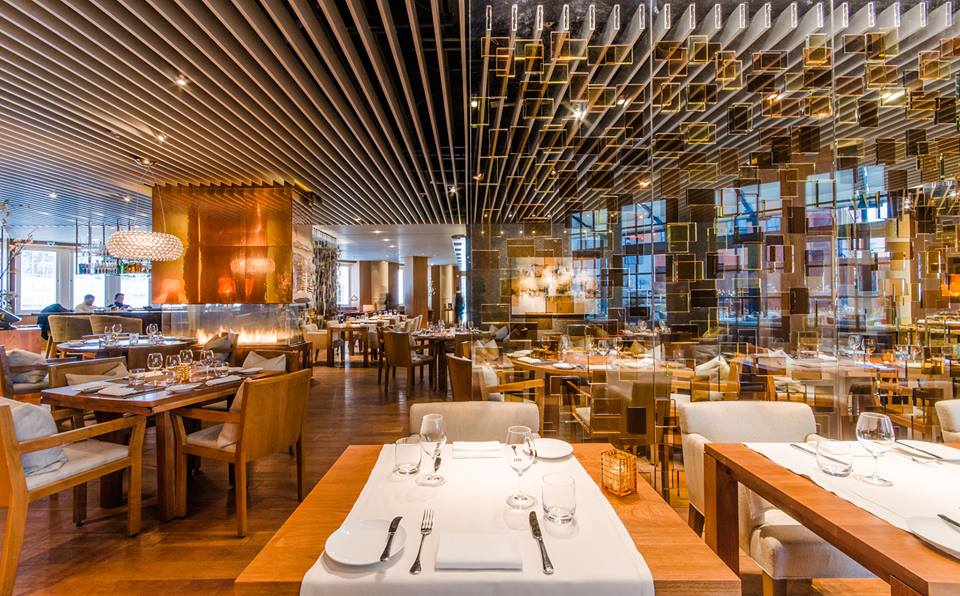 Maison Boulud
Maison Boulud is the elegant restaurant of the chic Ritz-Carlton Hotel. We particularly like the elegance of the space and the refinement of the menu offered by the house. The address is ideal to spend a pleasant gastronomic evening. The chef Riccardo Bertolino, Italian as he is, prepares dishes with a French touch. Occasionally, he makes delicious homemade pasta that is of exquisite value! Alexandre Parent / Studio Point De Vue | Maison Boulud
1228 Rue Sherbrooke Ouest
Montréal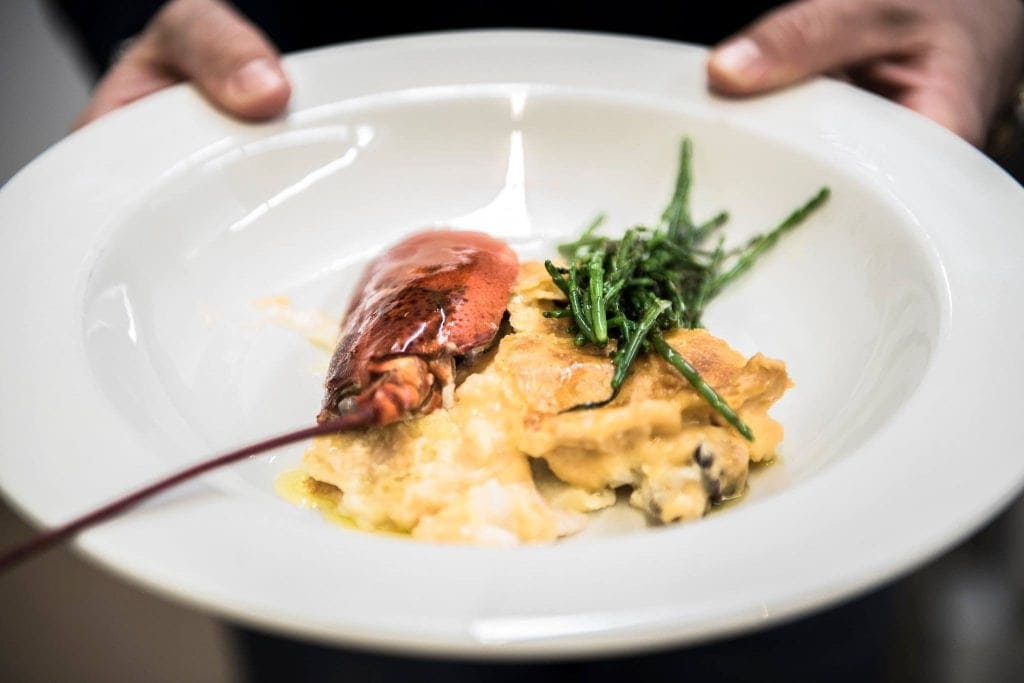 Barcola is the definition of excellence at a reasonable price. The restaurant's menu changes almost every day, and you are always pleasantly surprised. The place offers a delicious menu of traditional Italian cuisine prepared with modern techniques. There is always a fresh pasta dish, which we highly recommend. The food is always so good! Photo Barcola
5607 Avenue du Parc
Montréal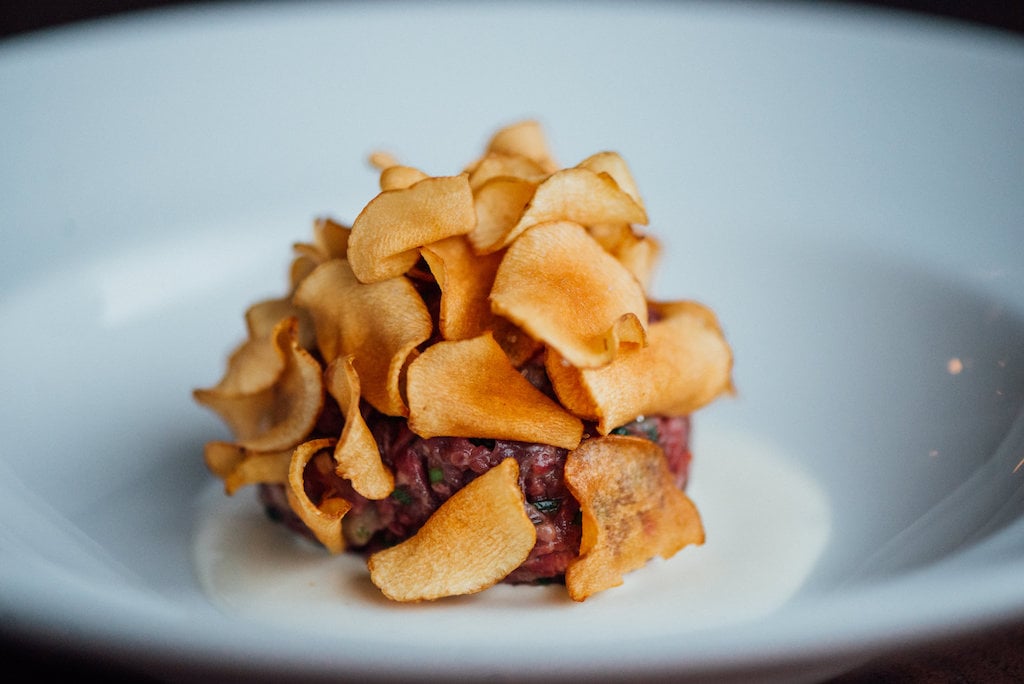 Restaurant Tuck Shop
Tuck Shop offers a lot of love in its small, chic space. It also offers lots of surprises that delight us with every visit. The place serves up some of the best pasta dishes in town, like the Taglierini with black truffle, sea urchin, and basil. Photos by Alison Slattery
4662 Notre-Dame Street West
Montreal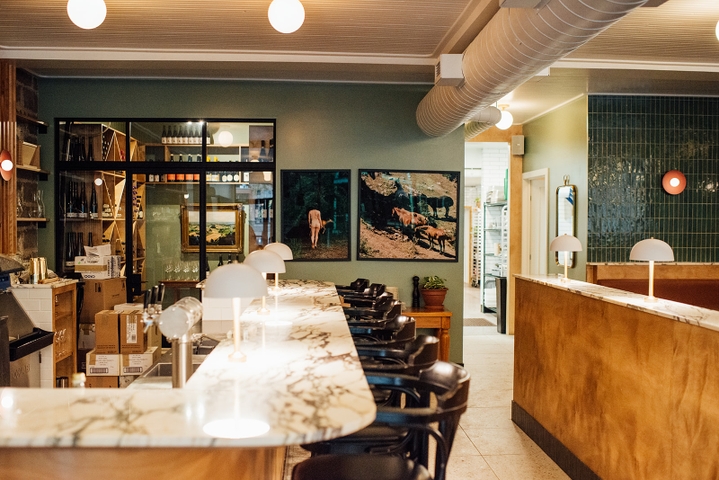 (Temporarily closed). Moccione is a tiny restaurant that opened on December 5, 2018. With a nice decor, friendly staff and delicious food, the address quickly became one of our favourites! It is now one of the best Italian restaurants in Montreal, with delicious gnocchi. Short menu, but always delicious! Photos Alison Slattery
7495 Rue Saint-Denis
Montréal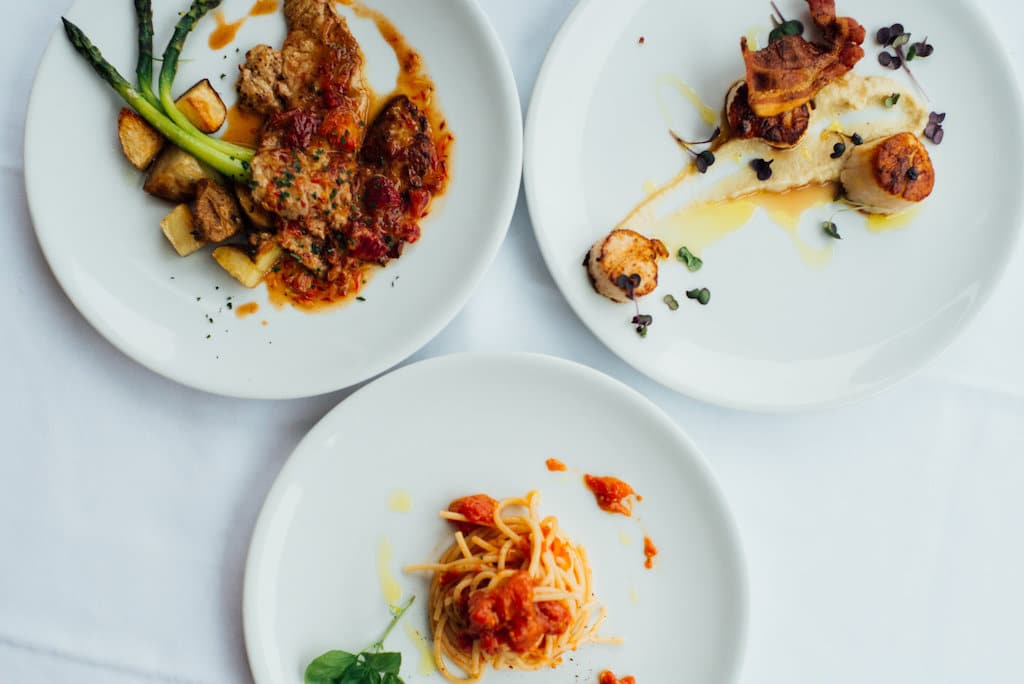 Comfortably nestled on Laurier Avenue West since 2010, Il Pagliaccio is one of the best Italian restaurants in town. Set apart from the trends of the day, the restaurant is an ode to the traditions of the land of wonderful pasta and good wine. The house offers dry pasta from a small and talented Italian artisan. Note that, like almost everything in life, this quality comes at a price. But when the quality is there, the price remains perfectly acceptable. Photos Alison Slattery
365 Avenue Laurier Ouest
Montréal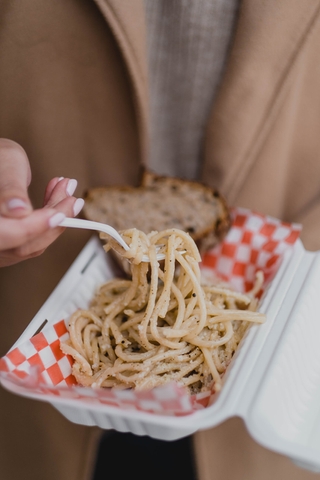 The concept of this Westmount counter is based on two main principles. The first: a unique pasta dish of the day served between 11:30 and 15:30 from Wednesday to Saturday, and which changes daily. The second: a small grocery section where you can buy a wide variety of homemade dishes, fresh pasta and sauces to bring home.
344 Avenue Victoria
Westmount
See on map
5235 Boulevard Saint-Laurent Montréal H2T 1S4
257 Rue Prince Montréal H3C 2N4
5090 Notre-Dame Street West Montreal H4C 1T1
1391 Rue Saint-Jacques Montréal H3C 1H2
116 Rue McGill Montréal H2Y 2E5
470 Rue De La Gauchetière Ouest Montréal H2Z 1E3
65 Rue Saint-Zotique Est Montréal H2S 1K6
48 Rue Dante Montréal H2S 1J6
1 Carré Westmount Westmount H3Z 2P9
1212 Rue Saint-Zotique Est Montréal H2S 1N5
1595 Boulevard Saint-Laurent Montréal H2X 2S9
1228 Rue Sherbrooke Ouest Montréal H3G 1H6
5607 Avenue du Parc Montréal H2V 4H2
4662 Notre-Dame Street West Montreal H4C 1S6
7495 Rue Saint-Denis Montréal H2R 2E5
365 Avenue Laurier Ouest Montréal H2V 2K5
344 Avenue Victoria Westmount H3Z 2M8