Montreal Institutions: The oldest restaurants in the city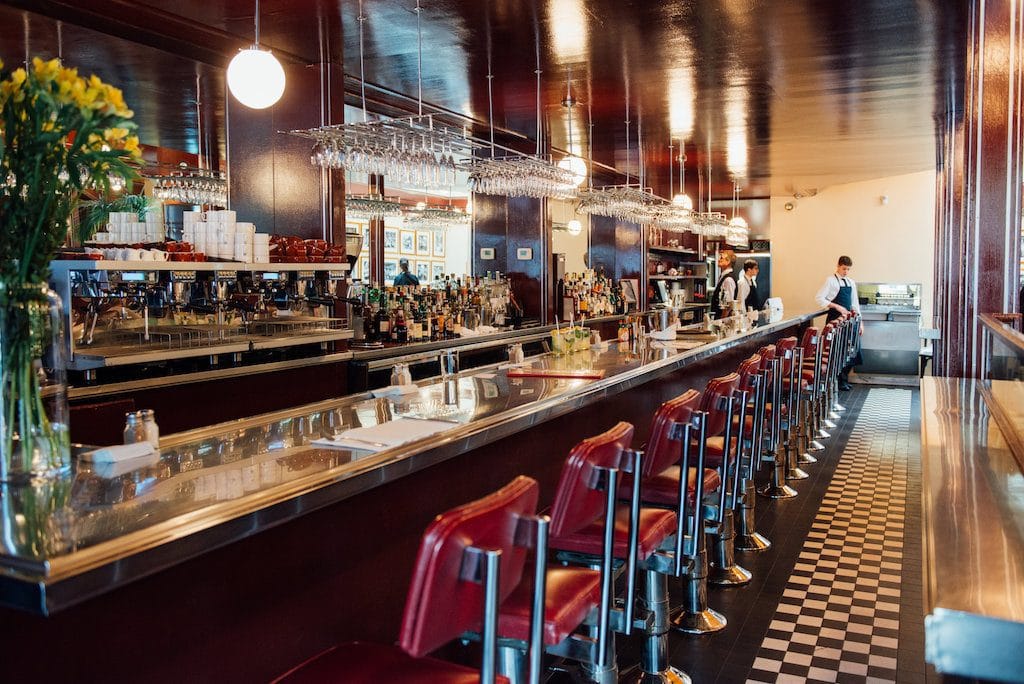 Many institutions in this city offer a step back in time! Montreal is full of excellent restaurants that have made the city's reputation on the international culinary scene. Many of these restaurants date back to a bygone era and have become true symbols of the city. Many tourists seek out the gastronomic essentials during their visits, and many of these stops are institutions that have built their reputation over time.
Tastet has prepared a list of Montreal's oldest restaurants to guide you in your exploration of places that are a testament to the Montreal of the past. Whether by their quality, consistency or timelessness, these Montreal institutions have left their mark on the history of the city. Many of them bear witness to the various historical periods that have marked the city and to the multitude of cultures that have forged the city's identity through multiple waves of immigration. Many of these institutions are also synonymous with a sense of going back in time.
Among these addresses, you will find establishments of all kinds. Many have been serving Montreal classics such as poutine, bagels and smoked meat for years, while others offer Portuguese, Italian or Breton cuisine. It's up to you to choose which unique and timeless dish you want to discover!
Please note that Tastet has prepared a multitude of lists to guide you in your exploration of the gastronomic jewels that the city offers. Among others, you will find on our website the list of 8 Montreal brunch suggestions that impress visitors, the list of the most beautiful restaurants in Montreal and the list of the most beautiful bars in town.
Here is our list of Montreal institutions: the oldest restaurants in Montreal. Happy discoveries!
See on map
1217 Boulevard Saint-Laurent Montréal H2X 2S6
3895 Boulevard Saint-Laurent Montréal H2W 1X9
7700 Boulevard Décarie Montréal H4P 2H4
34 Avenue Fairmount Ouest Montréal H2T 2M1
316 Avenue du Mont-Royal Est Montréal H2T 1P7
4167 Rue Saint-Denis Montréal H2W 2M7
93 Avenue du Mont-Royal Ouest Montréal H2T 2S5
5456 Rue Sherbrooke Ouest Montréal H4A 1V9
3041 Rue Notre-Dame Ouest Montréal H4C 1N9
189 Rue Dante Montréal H2S 1K1
1057 Avenue Bernard Montréal H2V 1V1
6840 Boulevard Saint-Laurent Montréal H2S 3C7
263 Rue Saint-Viateur Ouest Montréal H2V 1Y1
760 Rue Charlevoix Montréal H3K 2Y2
994 Rue Rachel Est Montréal H2J 2J3
124 Rue Saint-Viateur Ouest Montréal H2T 2L1
5265 Boulevard Décarie Montréal H3W 3C2
199 Rue Jean-Talon Est Montréal H2R 1S8
150 Rue Marie-Anne Montréal H2W 1A5
5357 Avenue du Parc Montréal H2V 4G9
3927 Rue Saint-Denis Montréal H2W 2M4
281 Rue Bernard Ouest Montréal H2V 1T5
74 Avenue Fairmount Ouest Montréal H2T 2M2
1499 Avenue Laurier Est Montréal H2J 1H8