The Best Italian Cafés in Montreal: Coffee, cannoli & more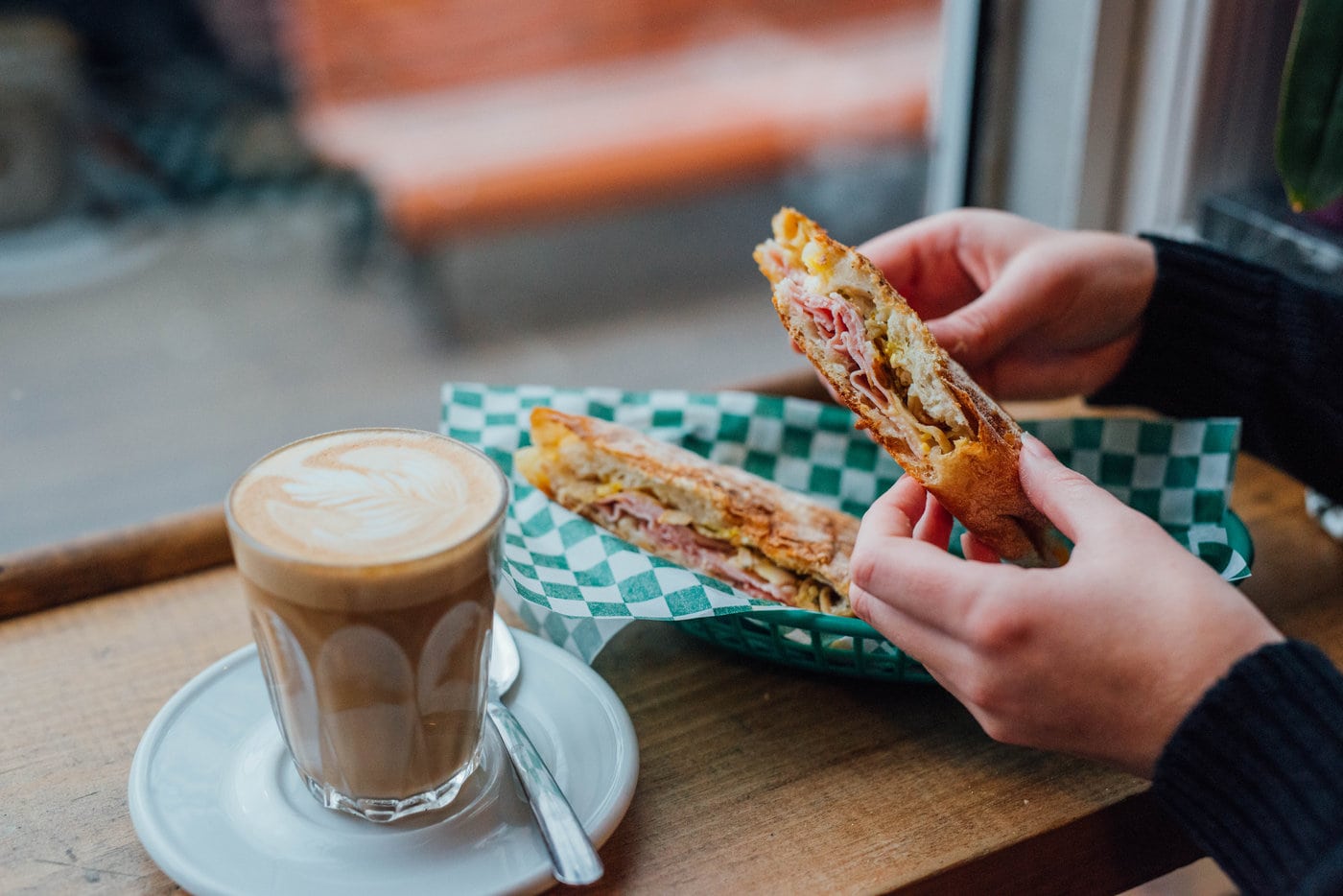 Everyone is well aware of the strong culinary associations between Montreal and France, but we're here to remind you all of the amazing presence of Italian gastronomic culture that has left its imprint on all corners of the city. One of the many ways that we like to enjoy these Italian culinary influences is by paying a visit to one of our favourite Italian cafés in the city… and there are just so many of them.
To help out with the curation of this list, we had the pleasure of speaking with Piero Ciampoli, a barista who spent years behind the bar at one of Montreal's top Italian cafés. Piero pointed us in the direction of the addresses that are not only wonderful places to re-caffeinate, but also authentically Italian, in one way or another.
To be considered one of the best Italian cafés in the city, it takes much more than just having delicious coffee. Of course, delicious and high quality Italian coffee is a necessity, but as Piero points out, so is having a blend of the right atmosphere, service and unique family spirit.
If you're wondering about the difference between new generation coffee and Italian coffee, we learnt from Piero that the secret is in the taste. While new generation coffee is characterized by its fruitier flavour, Italian coffees are more bold and bitter.
All of the cafés featured on this list go above and beyond what we'd consider a good Italian café – they're great. 
If you're a fan of all things Italian (as we are), you may want to have a look at our list of the best Italian restaurants in the city. And if you're only here for the coffee,  you're sure to love our list of the best spots to find a great iced coffee in Montreal!
Without further ado, here is our list of Montreal's best Italian cafés: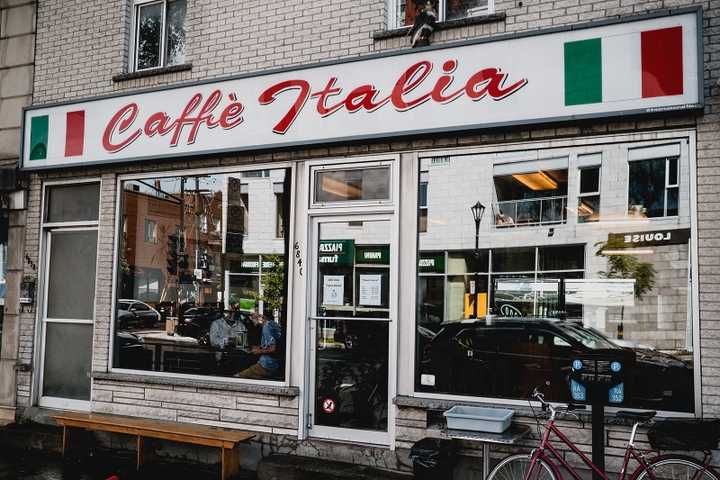 Caffe Italia is old school – a tried and true classic. This spot has been around longer than almost all of the other addresses, and its longevity is a true testament to its quality. According to Piero, this was the go-to café for the first wave of new Italian immigrants in Montreal, and it became a bit of a pillar of the community. Since it opened in 1956, the café hasn't really changed all that much, aside from the addition of television screens. To this day, most of the clientele are Italians themselves, and their ages span across generations. We love coming here on Saturday mornings to witness all of the hustle and bustle. Caffè Italia is open every day of the week, from 6am to 8pm.
6840 Boulevard Saint-Laurent
Montréal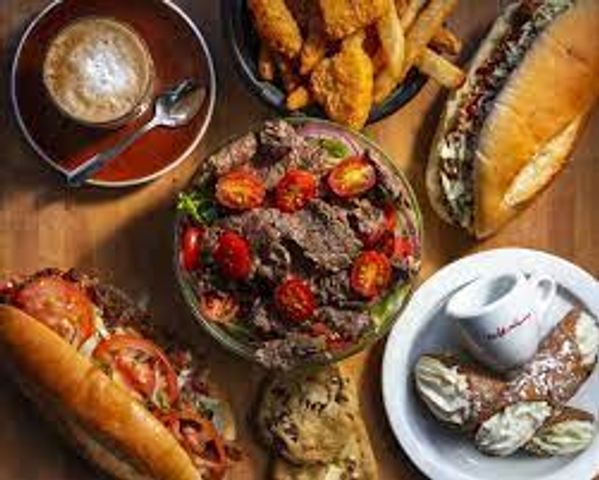 Café Milano
This address can be best described as a hybrid between Café Italia and Café San Simeon, but with a notably younger clientele. Piero explained how this spot started off very small and sold nothing but coffee, but eventually grew to sell a wider selection of drinks and lunchtime sandwiches and snacks. People come to Milano primarily to drink coffee and watch sports, mainly because the atmosphere is so relaxed and homey. Café Milano is open everyday of the week, from 6am to midnight, which means that it has become a favourite for nightclub-goers to grab a coffee and a satisfying meal after a late night out on the town.
5188 Rue Jarry Est
Montréal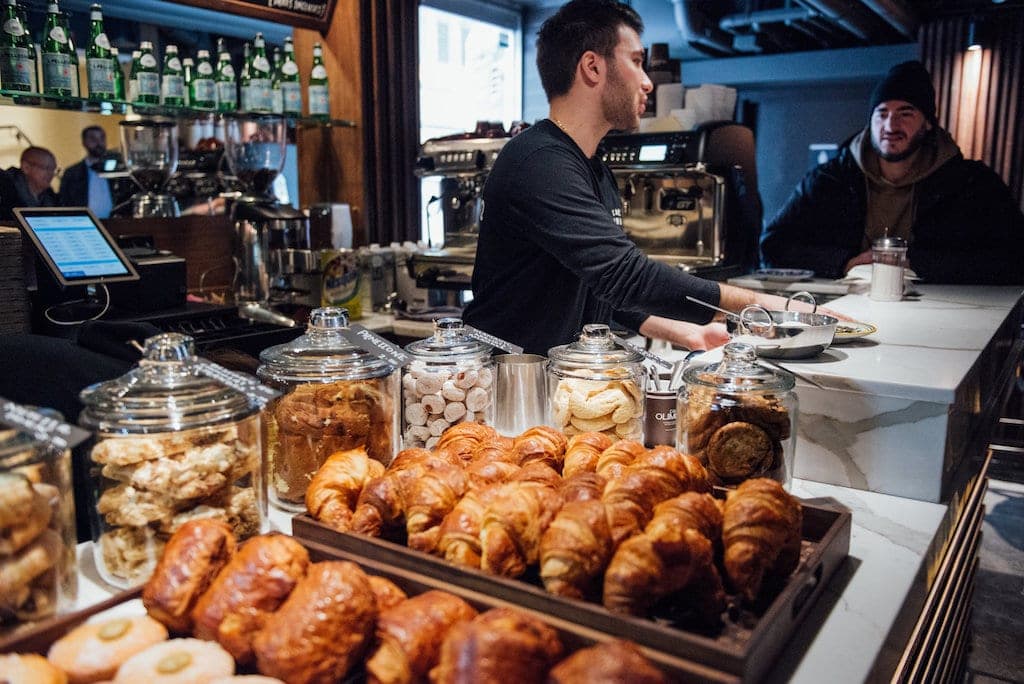 For Piero, Olimpico was the café he and his family grew up with – "it's always stayed the same… it's a staple." Everything about Olimpico is feels authentic, especially when there's a soccer game on tv. Having opened in 1970, this spot is another one of the oldest hangouts for the Montreal Italian community, and we consider it to be one of Montreal's institutions. The beauty of Olimpico is made up in the details; charming baristas who are great at what they do, a beautiful terrace in the summer months and just all around good vibes all year long. Olimpico is open from 6am until 12am, everyday of the week. Please note that they have since opened two new locations, one of which is in Old Montreal and the other right downtown.
124 Rue Saint-Viateur Ouest
Montréal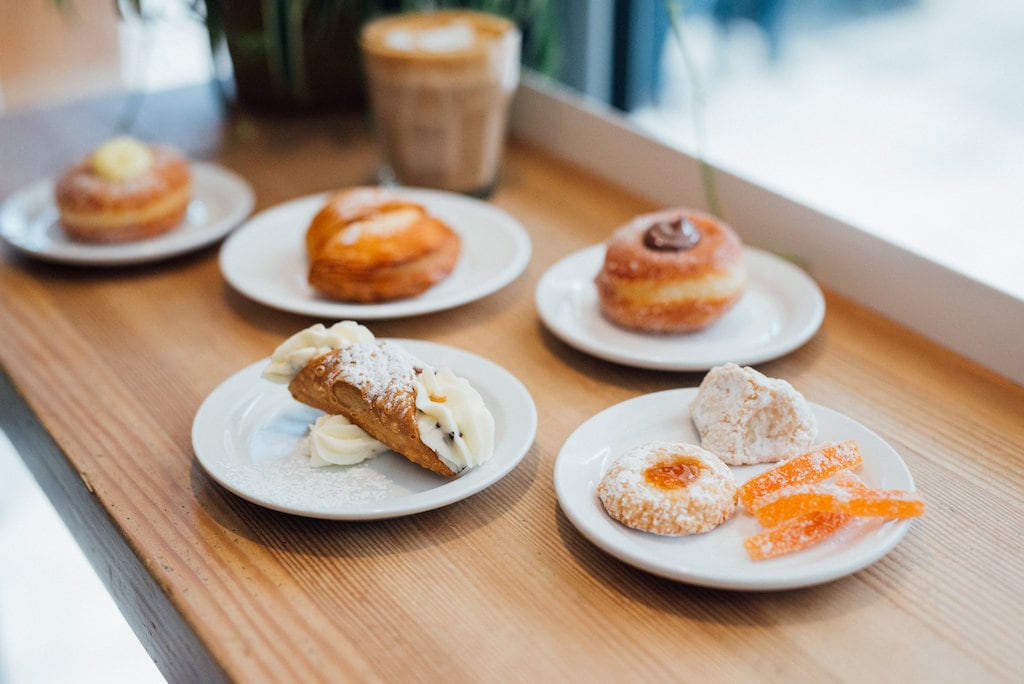 This Italian café is chic and elegant. Embracing the essence of northern Italy, a visit to San Gennaro may just make you want to plan a trip to Rome. The beautiful decor was the project of Annie Lebel, and it is a key factor in what makes this spot stand out from the rest! Since it opened in 2015, San Gennaro has been serving a little bit of everything – pizzas, salads, pastries, homemade gelati, and of course, coffee. Open from Tuesday until Sunday, from 8am until 8pm on weekdays and 9am until 7pm on weekends.
69 Rue Saint-Zotique East
Montréal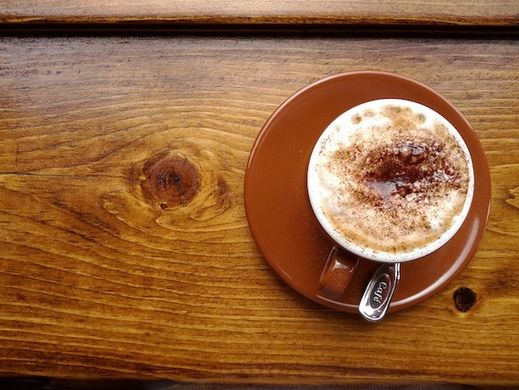 An absolute Montreal must-see. Almost immediately after owner Vito Azzue, an Olimpico veteran, opened up café Vito in Villeray, it was a soaring success. This is a family owned business, which only adds to authentically Italian atmosphere that made us and so many others fall in love with this place as soon as it opened. Every customer that walks through the door is treated like a regular, which makes this café an energizing place to visit for more reasons than just the caffeine kick! We also highly recommend their iced coffees – so good! Café Vito is open from 5am until 7pm, seven days a week.
151 Rue Villeray
Montréal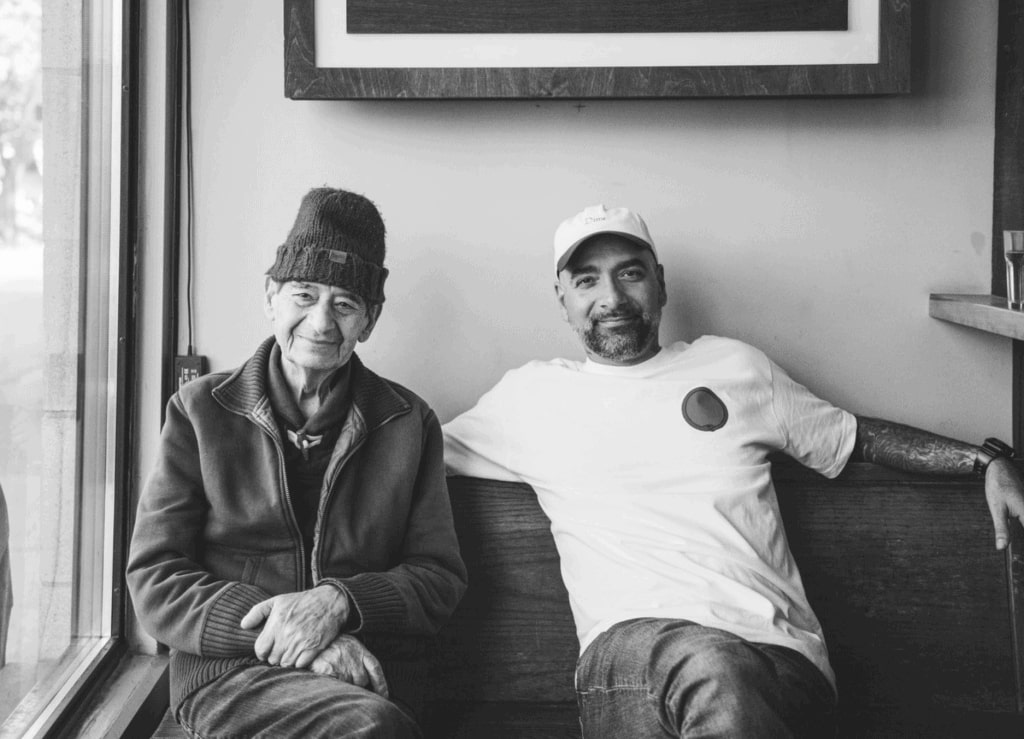 Campanelli is nothing less than a manifestation of Tony Campinelli himself. Charming, charismatic, and just a little unpredictable. Everyone who walks through the door is treated like a member of the family, and the result is a loyal customer base that is in a constant state of growth. This place offers one of the best Italian coffees in Montreal and a few desserts. We need to give a special shoutout to the lemon pie! Campanelli is open from Monday to Saturday, from 7am until 4pm on weekdays, and 8am to 5pm on Saturdays.
4634 Rue Notre-Dame Ouest
Montréal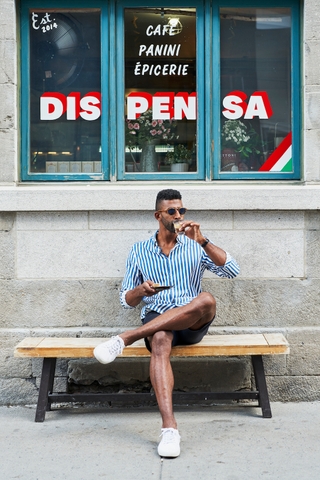 The hidden gem of the Italian café scene, La Dispensa doubles up as both a café and a depanneur. Here, you can eat in house, grab a coffee or get a pasta dish to go. The versatility is great. Piero explained to us that the name means "a little bit of everything", and that sums up this address perfectly. In the heart of Old Montreal, La Dispensa will sweep you away to Europe for the afternoon with their quaint and charming interior, fresh food and coffee and laid back style. Stop in at any time between 7:30am and 5pm on weekdays, or 8:30am and 4:30pm on Saturdays. 
696 William Street
Montreal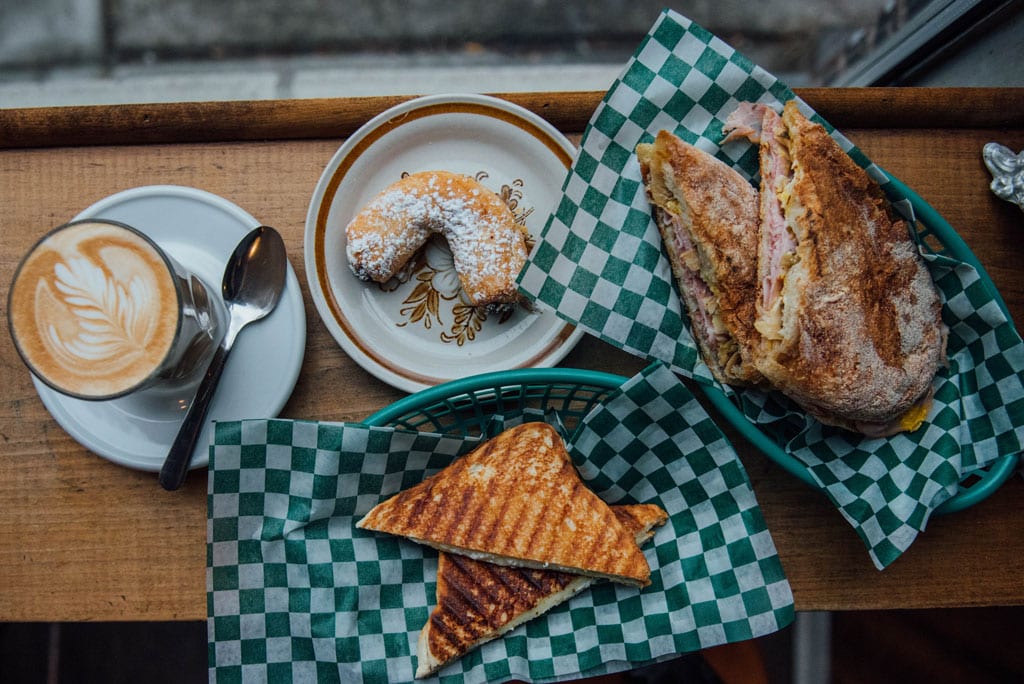 Only a few steps away from the Jean-Talon Market, café Ferlucci is simply adorable! Here, you'll find a dynamic and youthful crowd, outgoing baristas and a truly welcoming and family-friendly atmosphere. The decor is elegant and makes for an extremely pleasant space to spend an afternoon. Of course, the coffees do not disappoint either. The menu features a few different sandwiches and sweet treats, but people mainly come here for the coffee. Open seven days a week, from 7am until 9pm on weekdays, and from 8am to 9pm on Saturdays and Sundays.
432 Rue de Castelnau East
Montréal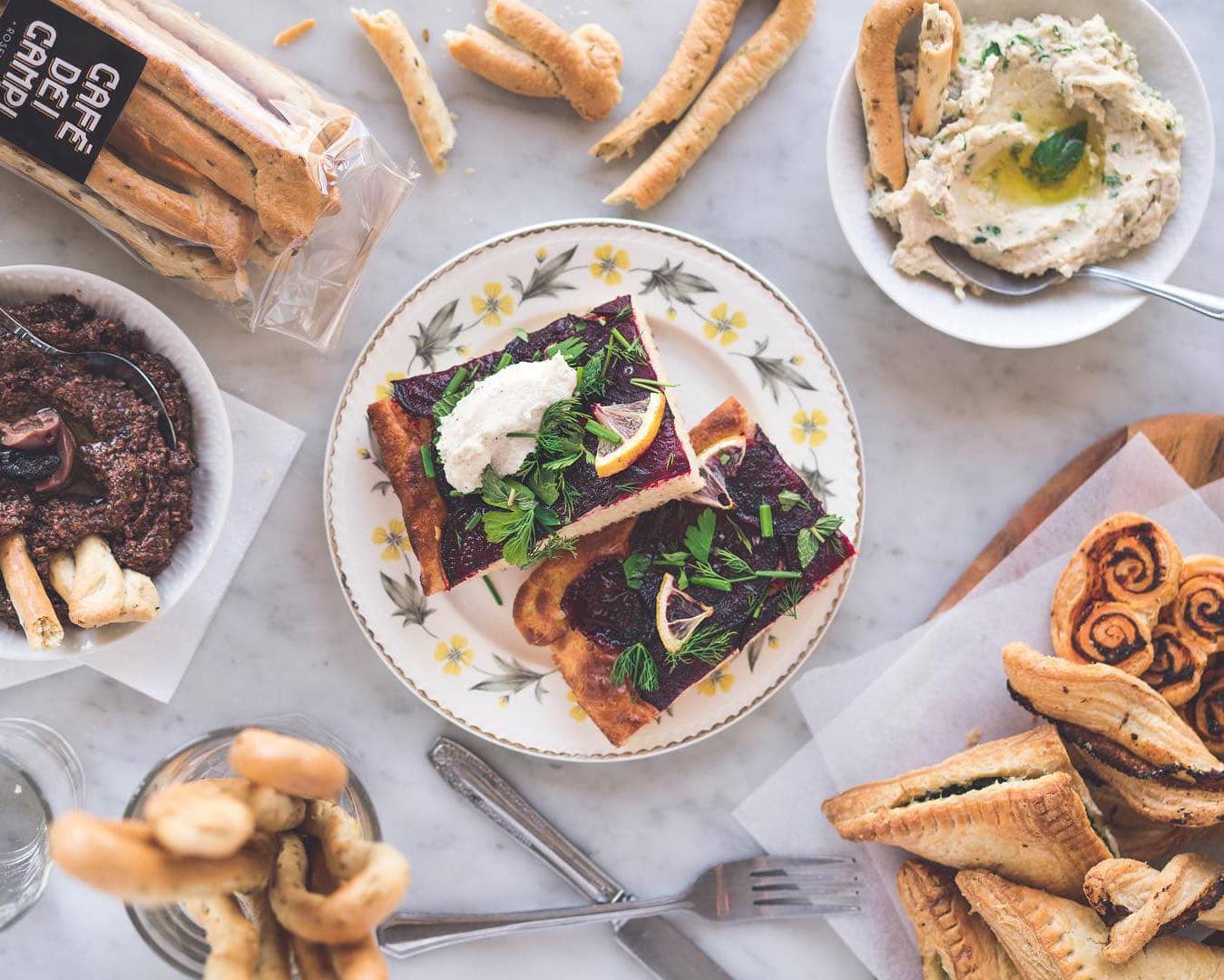 (Temporarily closed). This Italian café in Rosemont is truly one of a kind. The owners are none other than Barista Nicola Vardarro and pastry chef Isabelle Deschamps (ex H4C), so it's no wonder why we like this place so much. Located just across the street from the Père-Marquette Park, this café serves great Italian coffee and (primarily) vegan pastries that will satisfy everyone, regardless of  whether they're vegan or not! Everything is homemade. Café dei Campi is open Monday from 9am to 7pm, Tuesday from 9am to 6pm, Thursday and Friday from 9am to 6pm and Saturday and Sunday from 10am to 5pm.
6201 Rue Chabot
Montréal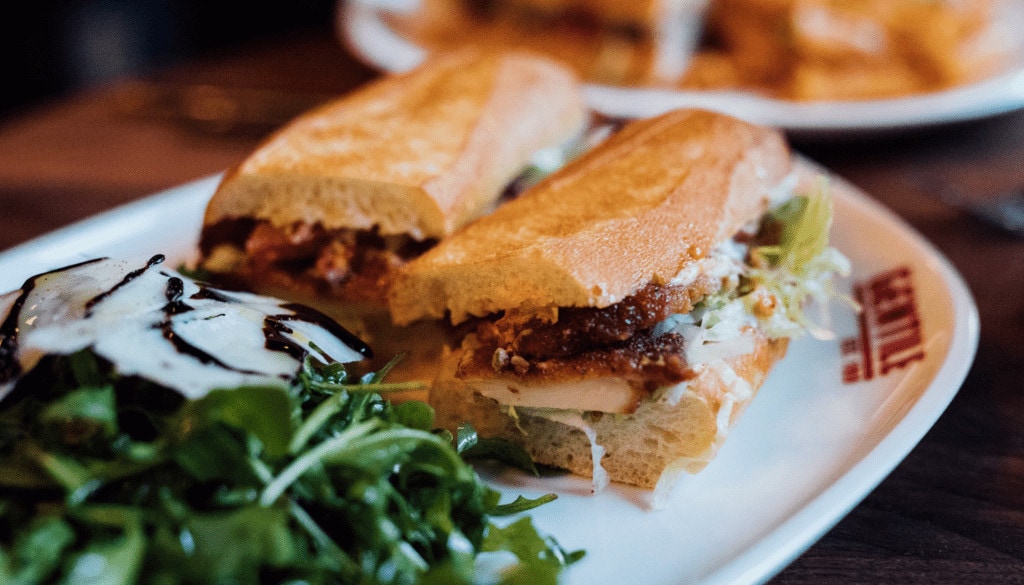 The original Café Gentile opened in 1959 in the heart of the Ahuntsic Cartierville district. In November of 2016, the legacy is continuing on in Westmount, right on Sainte-Catherine Street! We come to this address to enjoy delicious Italian coffee as well as some super tasty Italian sandwiches  – they're even home to one of the best chicken sandwiches in Montreal! Everything from the staff to the decor is wonderful. Open on weekdays from 6am to 5pm and Saturdays from 7am to 4pm. Despite being the most recent iteration of café Gentile, the Westmount location is just as charming as the original!
4126 Rue Sainte-Catherine
Westmount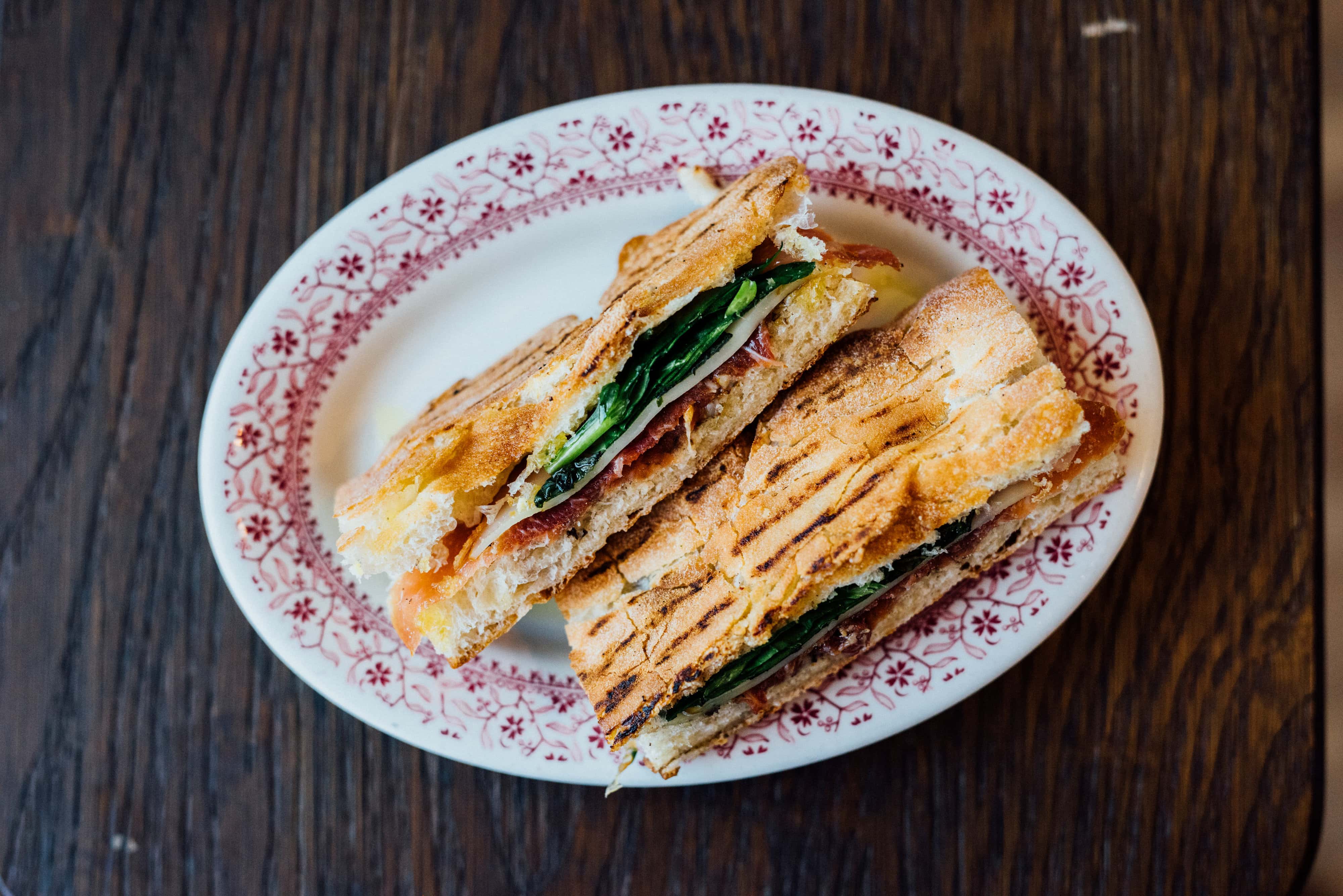 Located in the Villeray district, Baristello & cie opened in January 2017, and has been one of our go-to coffee shops in the area ever since. The space does not look like what you might expect of a typical Italian café, but the it is incredibly welcoming and comfortable. On the side of food, the menu is short and sweet. Think tramezzini, focaccia sandwiches, pastries and classic viennoiseries. Unsurprisingly, the coffee is amazing as well!
709B Rue Jarry Est
Montréal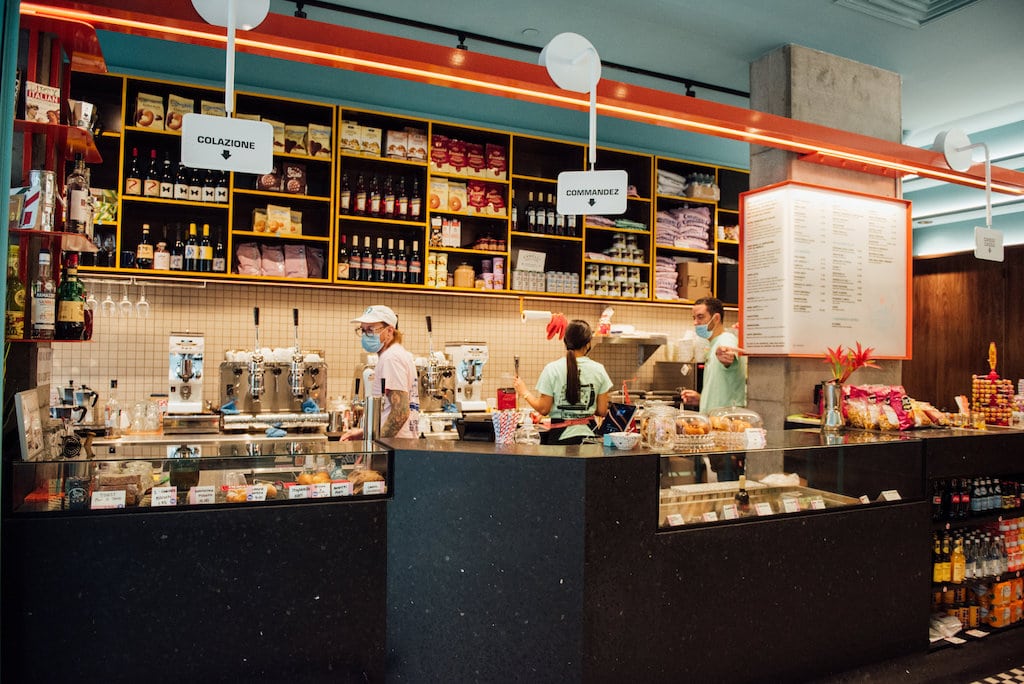 This downtown café is absolutely worth a visit. It is one of the most beautiful cafés in Montreal and one of our favourites. The sandwiches are good, the aperitivos even more so and the italian coffee is excellent!
2055 Rue Stanley
Montréal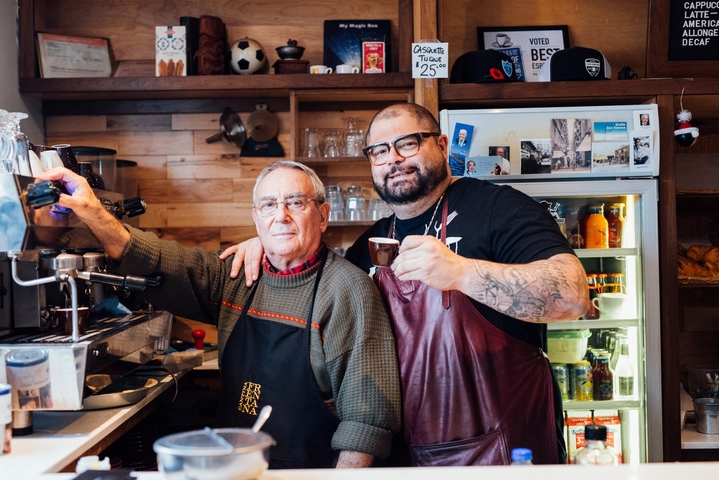 Our favourite Italian café to go to before 7am! You'll find Italian personalities that lift your spirits and make your day start better.
39 Rue Dante
Montréal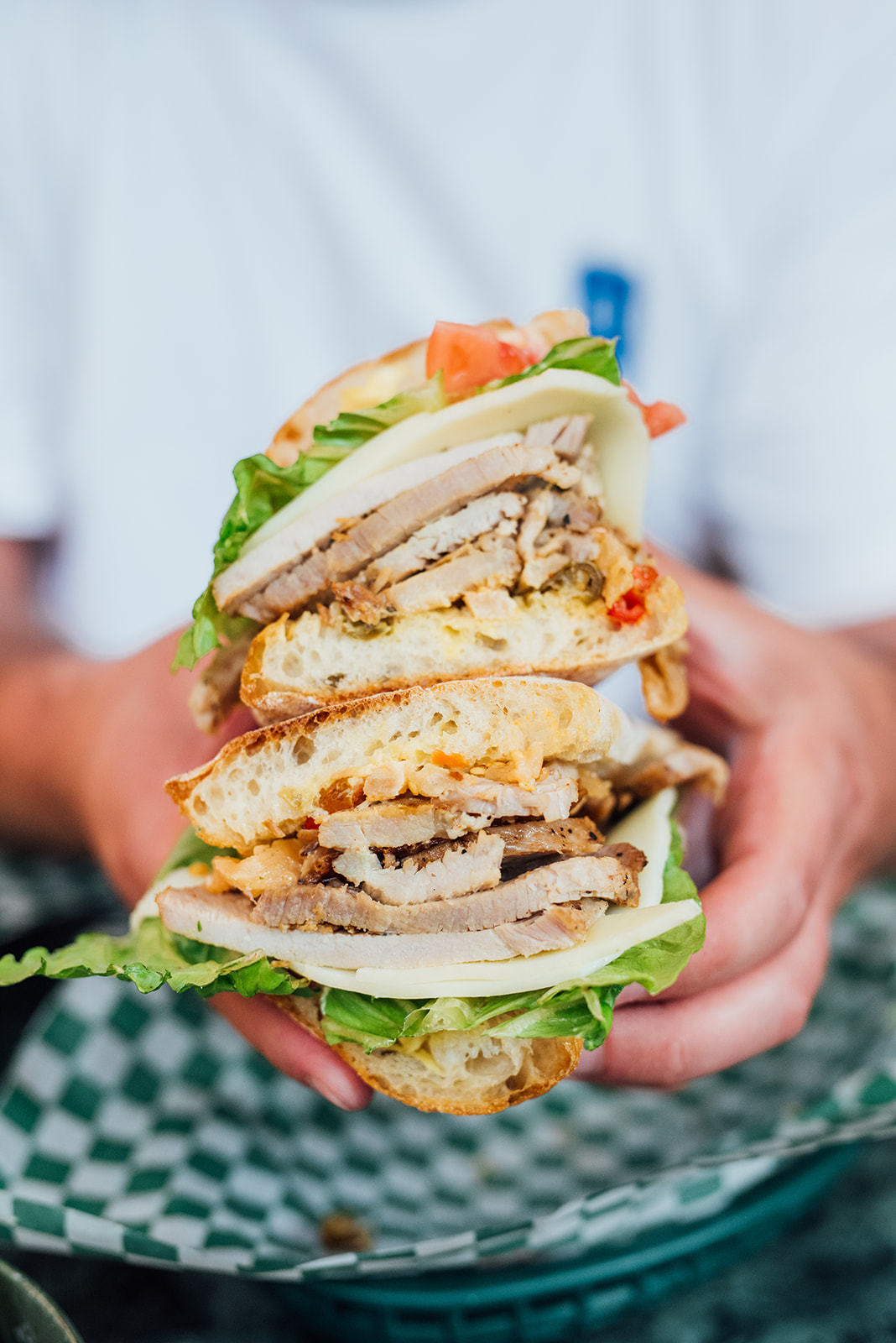 Clarke Café is one of our favorite places in town! We love EVERYTHING about this place. The charming staff, their lunch offer – they offer some of the best sandwiches in Montreal, the decor, the atmosphere and +++ To try it is to adopt it.
1207 Rue Shearer
Montréal
See on map
6840 Boulevard Saint-Laurent Montréal H2S 3C7
5188 Rue Jarry Est Montréal H1R 1Y4
124 Rue Saint-Viateur Ouest Montréal H2T 2L1
69 Rue Saint-Zotique East Montréal H2S 1K7
151 Rue Villeray Montréal H2R 1G4
4634 Rue Notre-Dame Ouest Montréal H4C 1S4
696 William Street Montreal H3C 1N9
432 Rue de Castelnau East Montréal H2R 1R3
6201 Rue Chabot Montréal H2G 2T3
4126 Rue Sainte-Catherine Westmount H3Z 1P4
709B Rue Jarry Est Montréal H2P 1W2
2055 Rue Stanley Montréal H3A 1R7
39 Rue Dante Montréal H2S 1J6
1207 Rue Shearer Montréal H3K 2J9