Brunch 7 Days a Week: Where to go?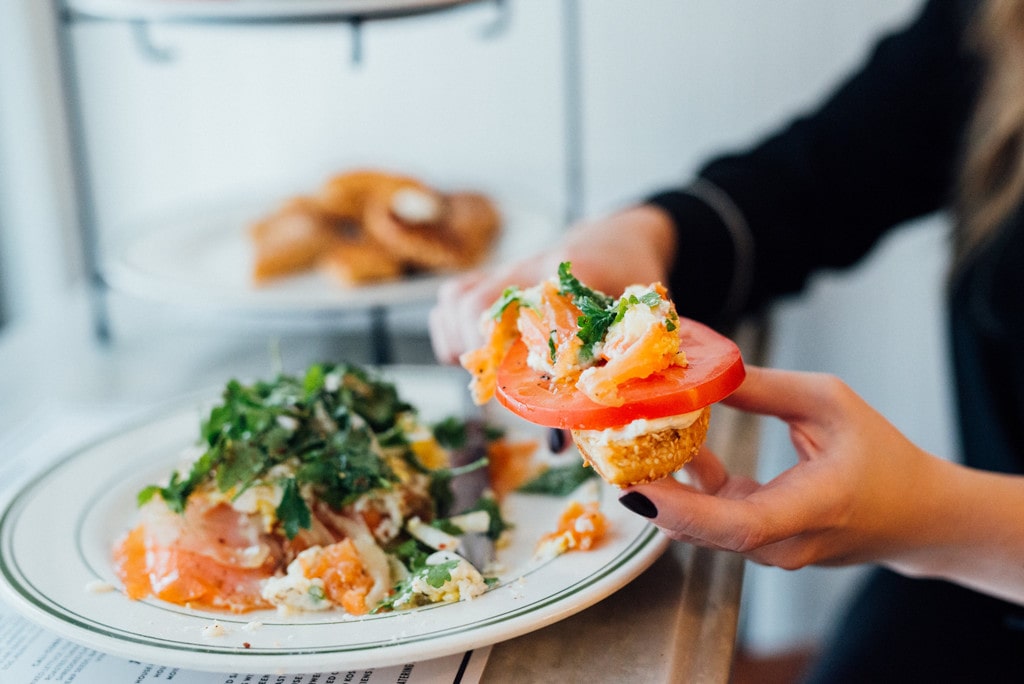 Of course, we A-D-O-R-E Brunch. If there was one meal that we could eat every day of the week, brunch would be it. Sweet or savoury, breakfast or lunch, it is truly the holy grail of meals. This special course truly has something satisfy everyone! The only downfall of this wonderful meal is that it is usually reserved for the weekends, between the hours of 10h-13h. This is not even close to enough to satisfy our brunch cravings.
Well luckily for you, it turns out you CAN eat brunch everyday of the week! We have compiled a list of the few and far between restaurants that serve brunch 7 days a week! Not only do these addresses extend the regular brunch hours, but they also are all great restaurants in general.
Did you know that the concept of brunch actually originated from England, but became popular in North America during the 1930s? We are lucky enough to be living in the era of brunch popularity, but we are even luckier to have access to restaurants that serve this meal every single day! If you are a lover of pancakes and syrup, eggs and bacon, Lox and cream cheese, or breakfast sandwiches, this is the list for you.
If you know of any other addresses that serve brunch 7 days a week that should be on this list, please let us know at [email protected]! We also encourage you to sign up for our news letter so you can keep track of all of Montreal's culinary developments.
If brunch is not your thing (for some crazy reason), we also have a full roster of lists to satisfy any craving! Check out the best addresses to go on a cheap date, the best BYOBs in the city, and the best addresses to satisfy your munchies!
See on map
4621 Rue Notre-Dame Ouest Montréal H4C 1S5
93 Avenue du Mont-Royal Ouest Montréal H2T 2S5
7032 Rue Waverly Montréal H2S 3J2
3041 Rue Notre-Dame Ouest Montréal H4C 1N9
5201 Boulevard Saint-Laurent Montréal H2T 1S4
4167 Rue Saint-Denis Montréal H2W 2M7
1995 Rue Masson Montréal H2H 1A5
351 Rue Saint-Paul Ouest Montréal H2Y 2A7
4177 Boulevard Saint-Laurent Montréal H2W 1Y7
1840 Rue Beaubien Est Montréal H2G 1L6
Photography by Arthurs Nosh Bar