The Best Pastry Shops in Montreal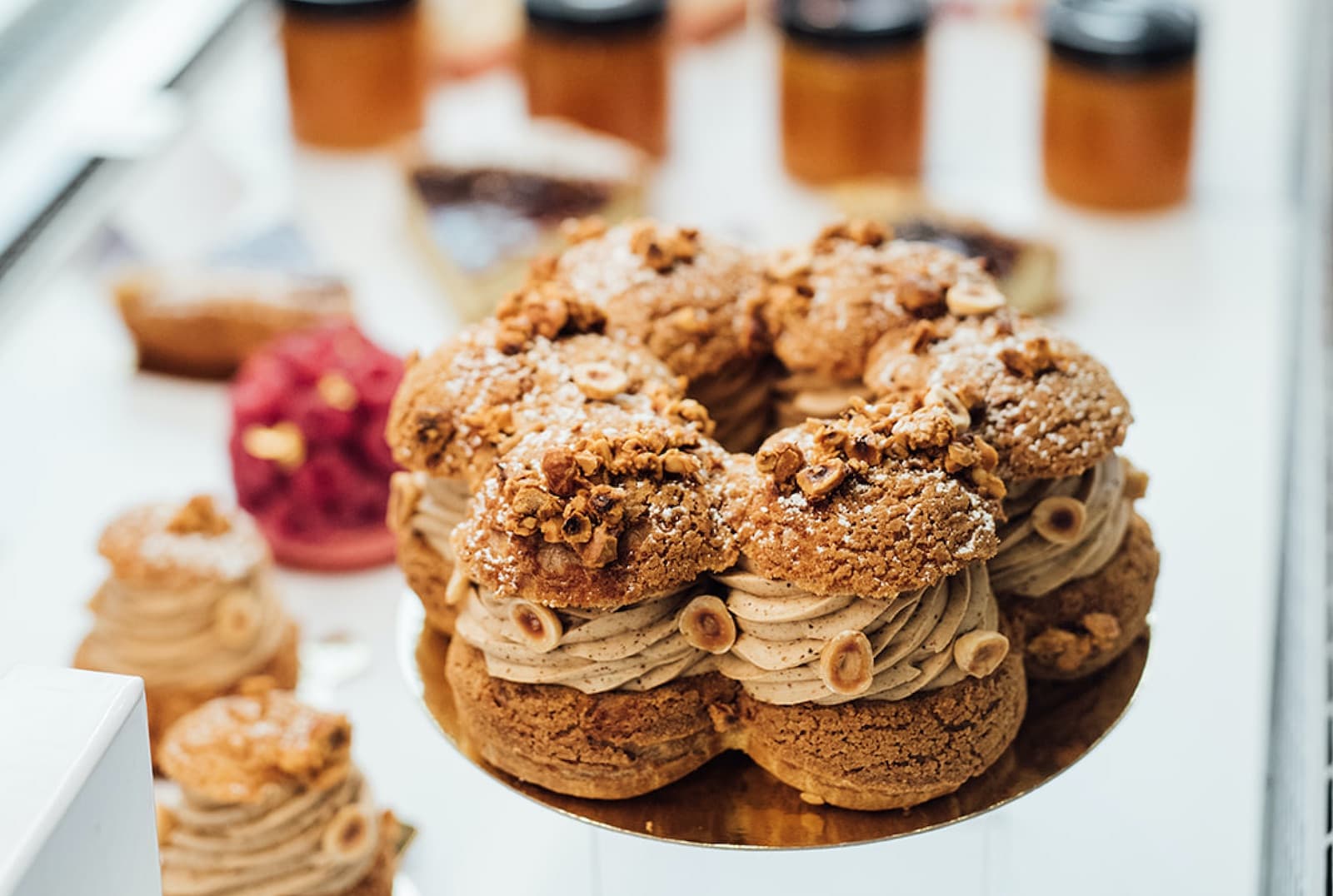 We at Tastet have a sweet tooth. And sometimes, a little too much. Montreal is a city full of little jewels where you can savour artisanal sweets made by individuals who are passionate about their craft.
Whether it's to cap off a meal beautifully, to charm your guests, to celebrate a special occasion, or simply to satisfy your own craving, desserts are a must! And when they are made by local people with quality ingredients, it becomes the best of both worlds.
To find the best places to satisfy your sweet tooth, Tastet is here for you. We've compiled this list of the best pastry shops in Montreal, just in time for the end of summer and the beginning of the fall season. At this time of year, when local products are in high demand, it's the perfect time to appreciate the work of our beautiful city's pastry chefs and to celebrate them by sampling their delicious pastries.
On this list you will find Tastet's favourite pastry shops, which offer delicate, succulent and carefully executed delicacies. It's inevitable; when we enter one of these addresses, we always come out with several boxes filled with our favourite desserts!
Being the gourmets that we are, note that Tastet has prepared several other lists that will guide you to satisfy your next craving! Among others, you will find on the site our list of suggested addresses to savour the best croissants in Montreal, as well as the best brownies in town. We've also compiled a list of the best places to enjoy delicious cannoli in Montreal and the best pancakes in the city.
Here is our list of suggestions to discover the best pastry shops in Montreal: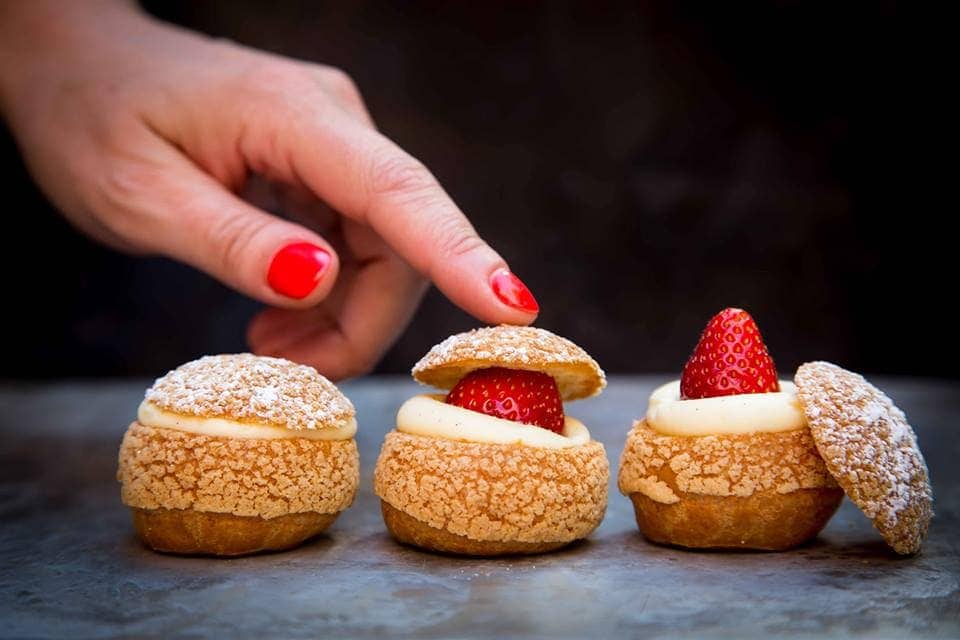 A small pastry shop appreciated by locals, Pâtisserie Rhubarbe is now an absolute staple like no other in town! If the place is popular in part because of its exceptional lemon meringue pie – Italian meringue, lemon cream and Breton shortbread, a true delight – the other confections of the place are just as exquisite. Mille feuilles, little jars of Panna Cotta, cheesecakes, the amazing layered peach-verbena dessert, cocoa crumbles and jars of chocolate cream; all this and more awaits you at Pâtisserie Rhubarbe. This address has most definitely earned its place among our favourite pastry shops and the best desserts in town. Photos Mickaël A. Bandassa
1479 Avenue Laurier Est
Montréal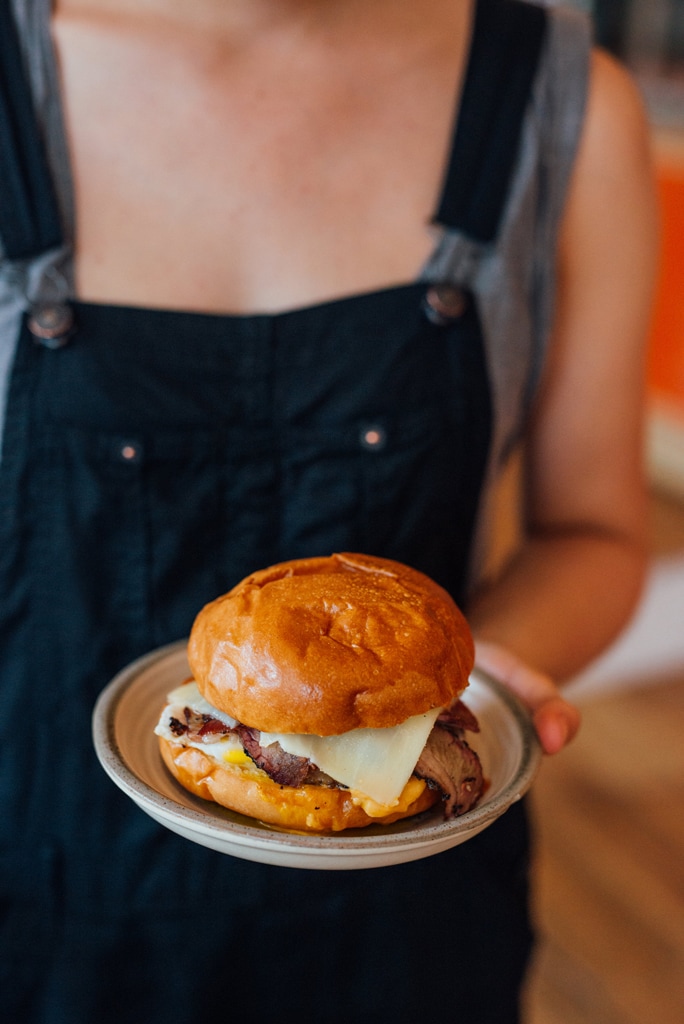 Hélico is a charming cafe-pastry shop located on Avenue de la Salle in Hochelaga. The result of a collaboration between David Ollu and Youri Bussières Fournel, two alumni of the chic restaurant Bouillon Bilk, this address welcomes you in a warm and bright space to savour excellent homemade confections: delicious croissants, chocolate chip cookies, one of Montreal's best brownies, kouign-amann, brioches, and much more. Everything is handmade, entirely homemade and prepared fresh every morning. The result is decadent: everything, absolutely everything here tastes like happiness, and that's thanks to the pastry cheffe Stéphanie Gagnon. A favourite address to discover!
2009 Avenue de la Salle
Montréal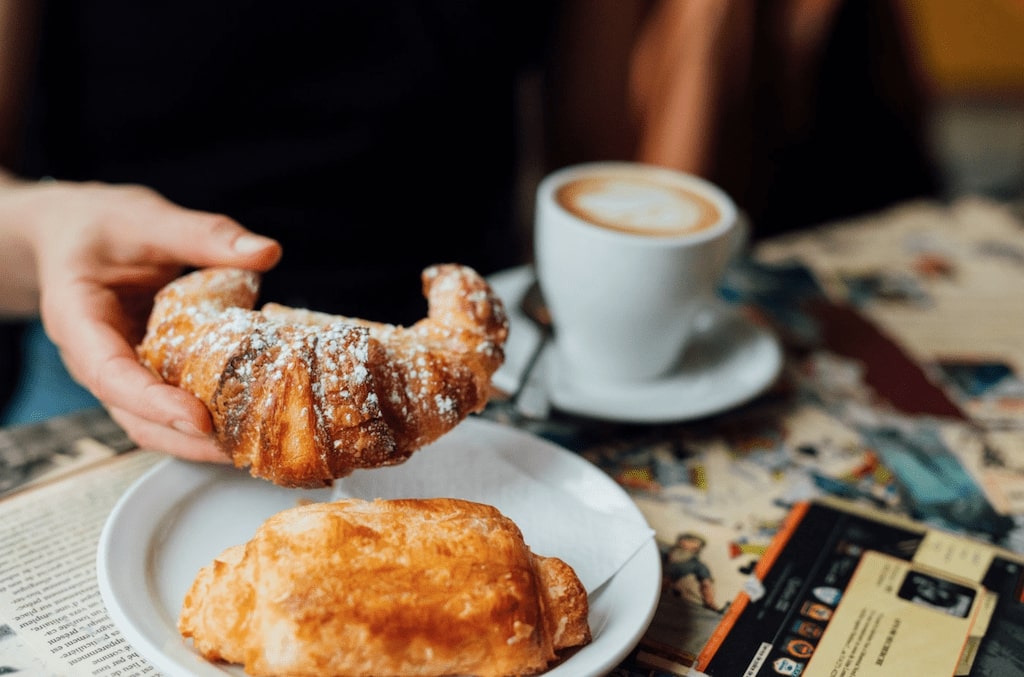 Le Paltoquet
Le Paltoquet is a charming French pastry shop-cafe that opened in 1990 in the neighbourhood of Outremont. At the counter of the small French-style space you can find delectable pastries, bread and French delicatessen products. On the sweet side, there are many delicious typically French confections: fruit tarts, royal cake, succès aux marrons (layered chestnut dessert), Chambord cake and much more. They also make some very good pastries, including an exceptional croissant; one of the best in town, if not the best according to Tastet. A casual address to try for its homemade sweets.
1464 Avenue Van Horne
Montréal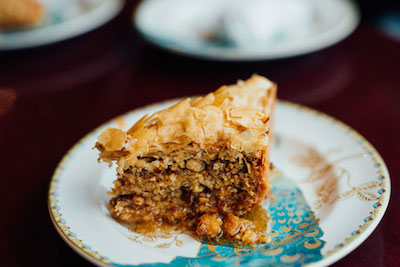 Open since 1971, Afroditi is a Parc-Extension institution that specializes in South European pastries. Known for its classic Greek desserts such as baklava, melomakarona, kourambie and tsoureki, the place offers a wide variety of delicious sweet and savoury confections. Everything here is authentic and of high quality; the original recipes are altered only to incorporate local ingredients.
756 Rue Saint-Roch
Montréal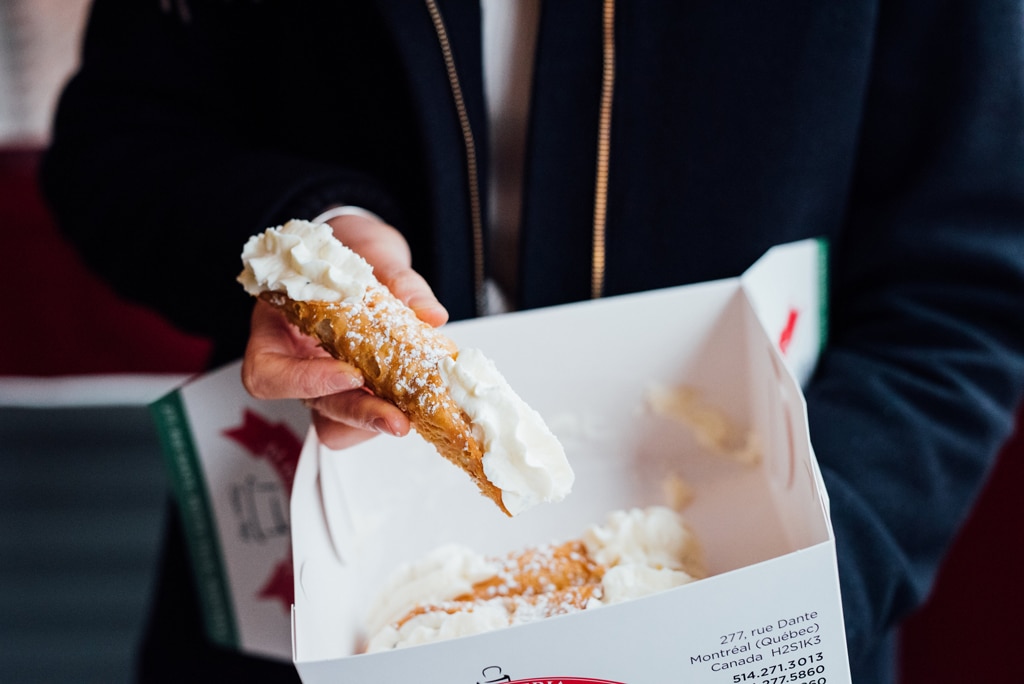 Alati-Caserta is a well-known traditional Italian pastry shop in Little Italy. Since 1968, the house has specialized in the most classic Italian confections from their fabulous homemade cannoli (among the best in town!) and biscotti, to their Code d'Aragosta (lobster tail) and delicious cornetto. We love this address for the excellence and authenticity of its products, and its original 1968 décor that takes us back to another era! An institution to discover.
277 Rue Dante
Montréal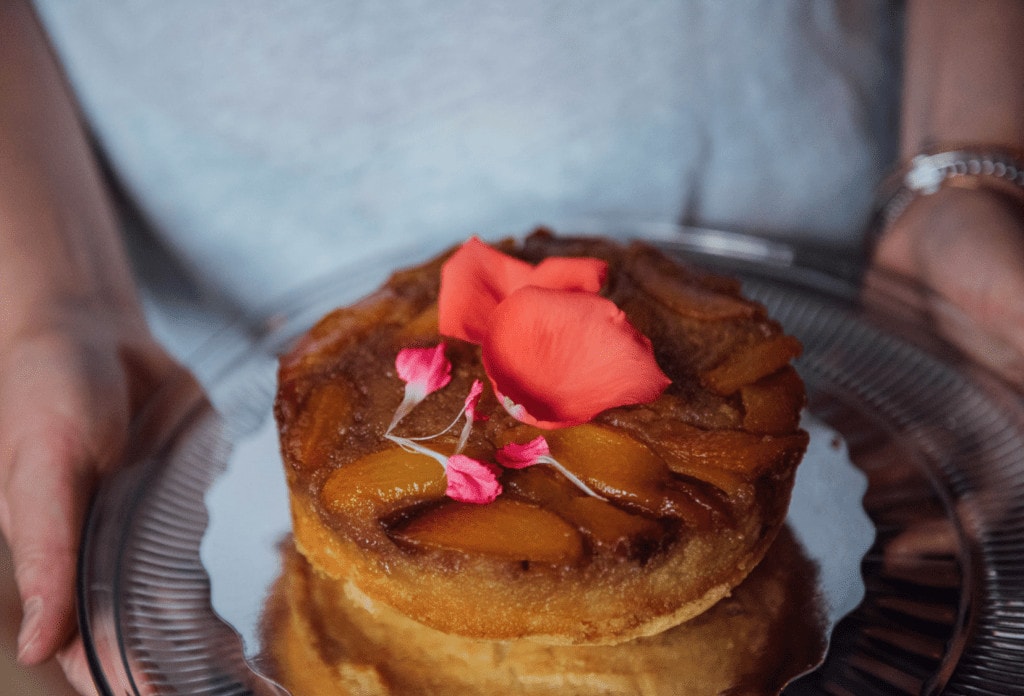 It is in a charming neighbourhood space reminiscent of the 1950s that Reema Singh, owner, chef and hostess of Cocoa Locale, concocts sweet little wonders. On a slate hanging above the display, you can see all the offerings of Cocoa Locale. Here you can buy cookies, cupcakes, brownies, pies and cake at affordable prices. The flavours change often to continually surprise their loyal customers. A true Montreal gem that is one of Tastet's favourite pastry shops. Be sure to visit if you haven't already!
4807 Avenue du Parc
Montréal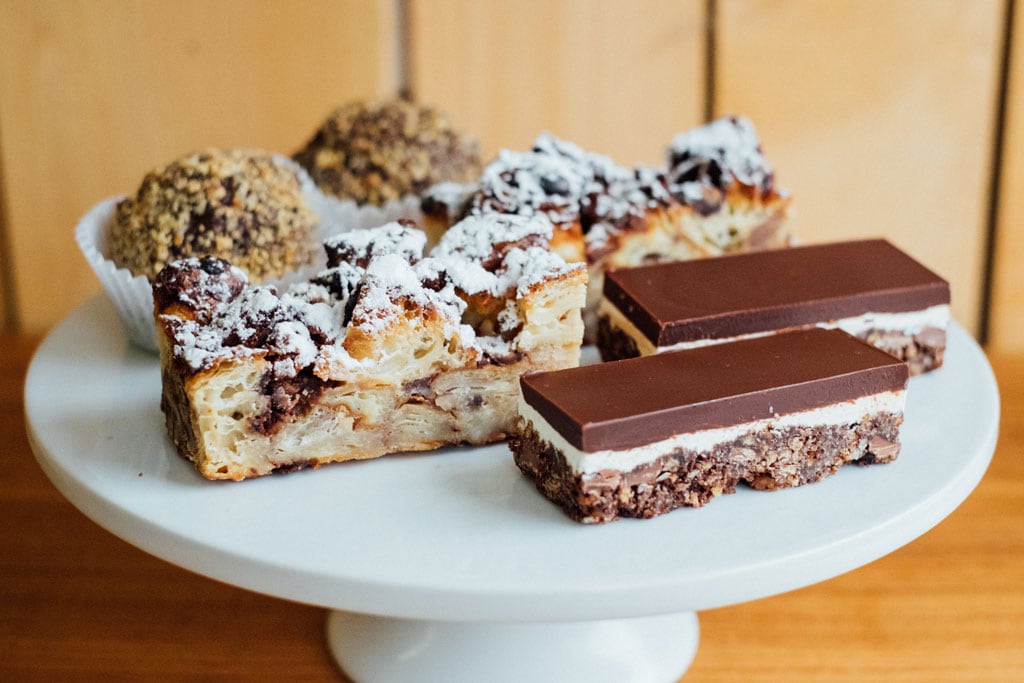 Mlles Gâteaux is the result of the collaborative work of friends Isabelle and Fannie, two pastry chefs who are passionate about their profession. In a warm and cosy space on Villeray Street, they prepare delicious sweets in many variations: custom cakes, classic and seasonal desserts, pastries and much more. The owners are charming and their pastries will satisfy your sweet tooth! A nice neighbourhood place to try.
363 Rue Villeray
Montréal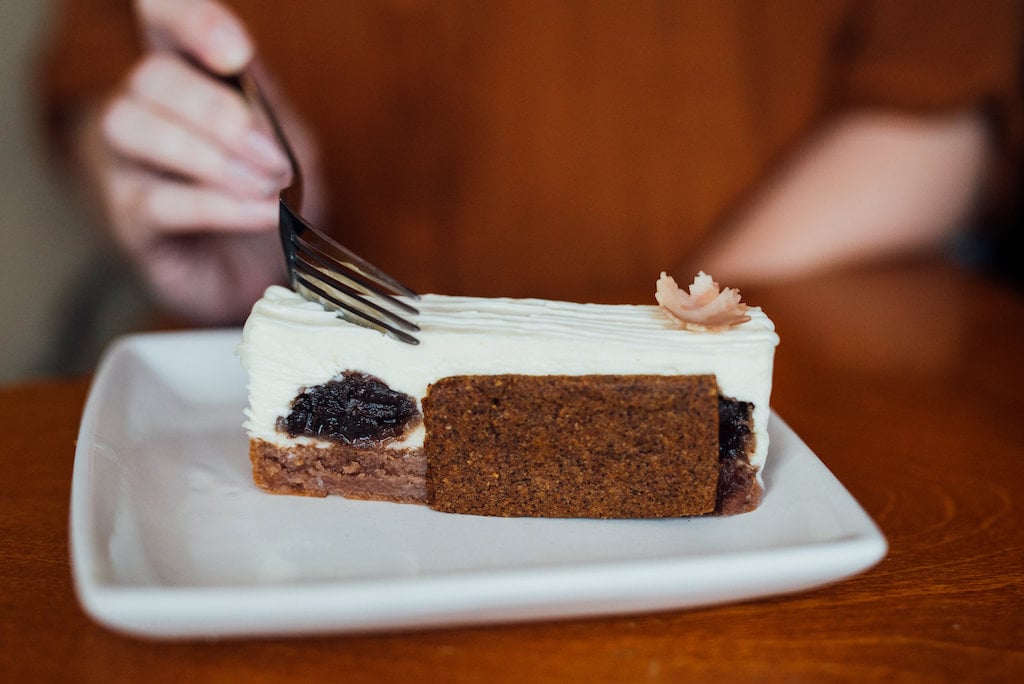 A small chocolate and pastry shop in the Plateau, Fous Desserts offers its customers some of the best desserts in town. In a relaxed setting, you can enjoy matcha cakes, financiers, chocolate lava cake, other cakes and many more. The flavours at Fous Desserts are mainly influenced by the seasons, with the house using Quebec products in its confections. The relaxed and warm atmosphere makes it a great place to savour some of the best desserts in Montreal.
809 Avenue Laurier Est
Montréal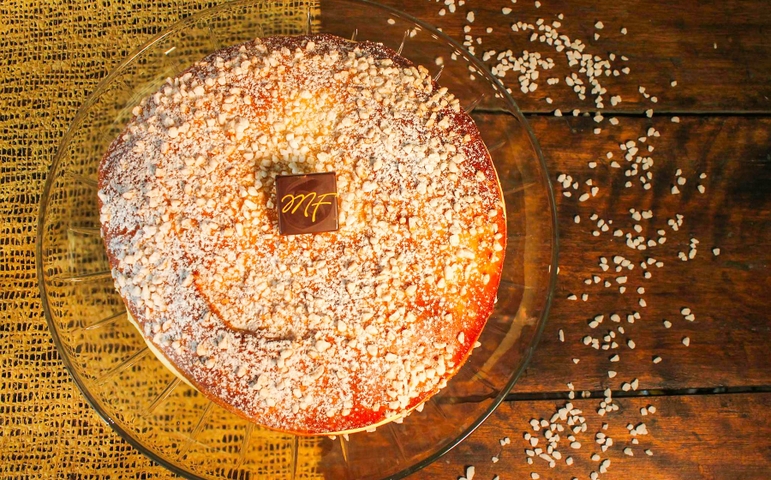 Marius et Fanny
Marius et Fanny is a regular on the chocolate lists at Tastet. Featured on our list of the best hot chocolates and more festively, on those of advent calendars and Christmas logs, we now find it amongst the best pastries in town. Between its four locations, Marius and Fanny offer an impressive selection of sweet confections. Here you'll find an array of fruit-forward pies and cakes, but also chocolate classics – yes, we really do love chocolate. Being a bakery, a pastry shop, a chocolate shop and a delicatessen, there is something for everyone at Marius et Fanny.
2006 Rue Saint-Hubert
Montréal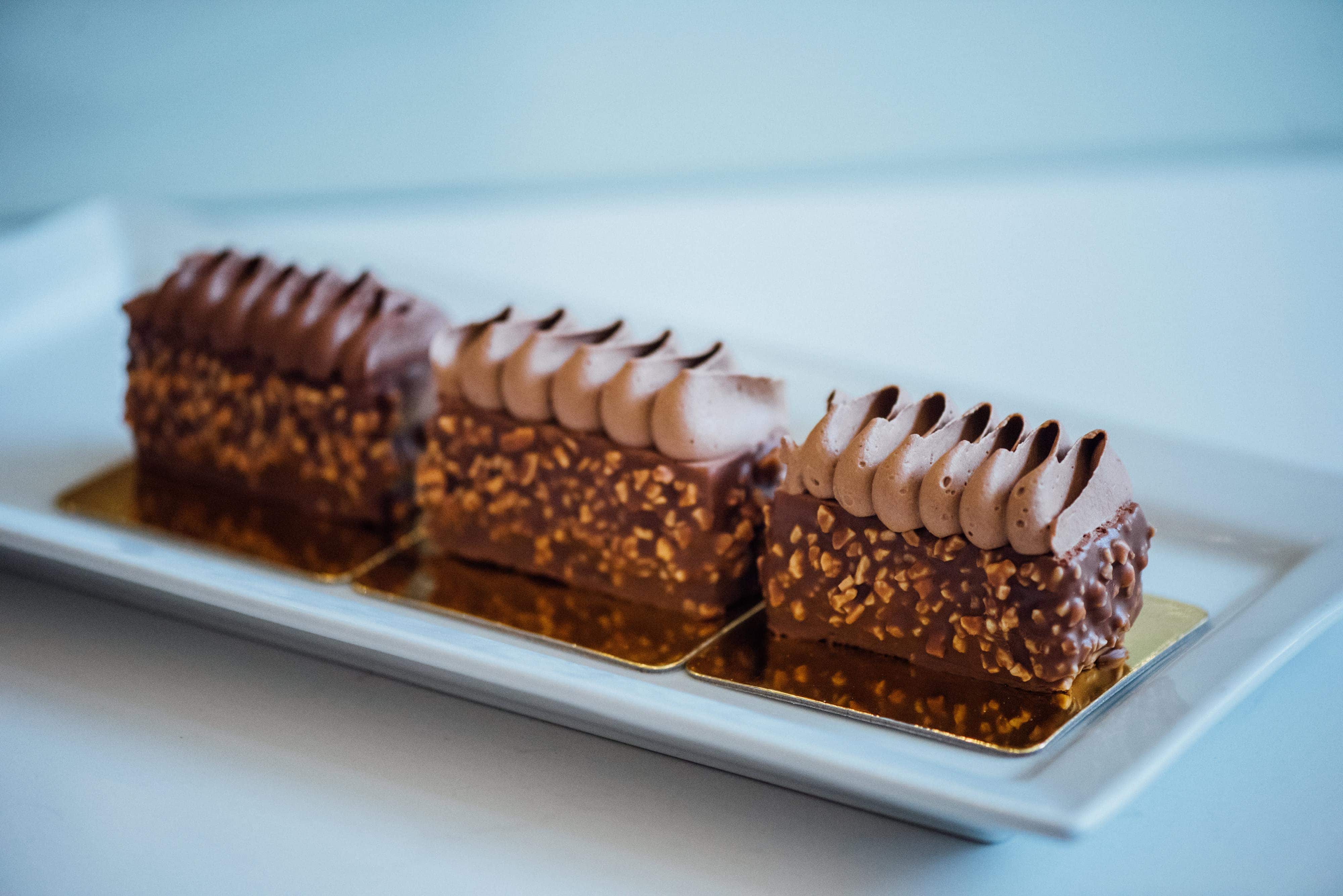 Open since July 2017, Café Bazin is the fruit of the collaboration between renowned chefs Antonio Park and Bertrand Bazin. In a chic and bright decor, we savour delicious French pastry classics, both sweet and savoury. Of course, when the name of talented pastry chef Bertrand Bazin is associated with an establishment, the pastries will be the talk of the town. At Café Bazin, Bertrand constantly reinvents his menu with spontaneity, something to come back to again and again.
380 Avenue Victoria
Westmount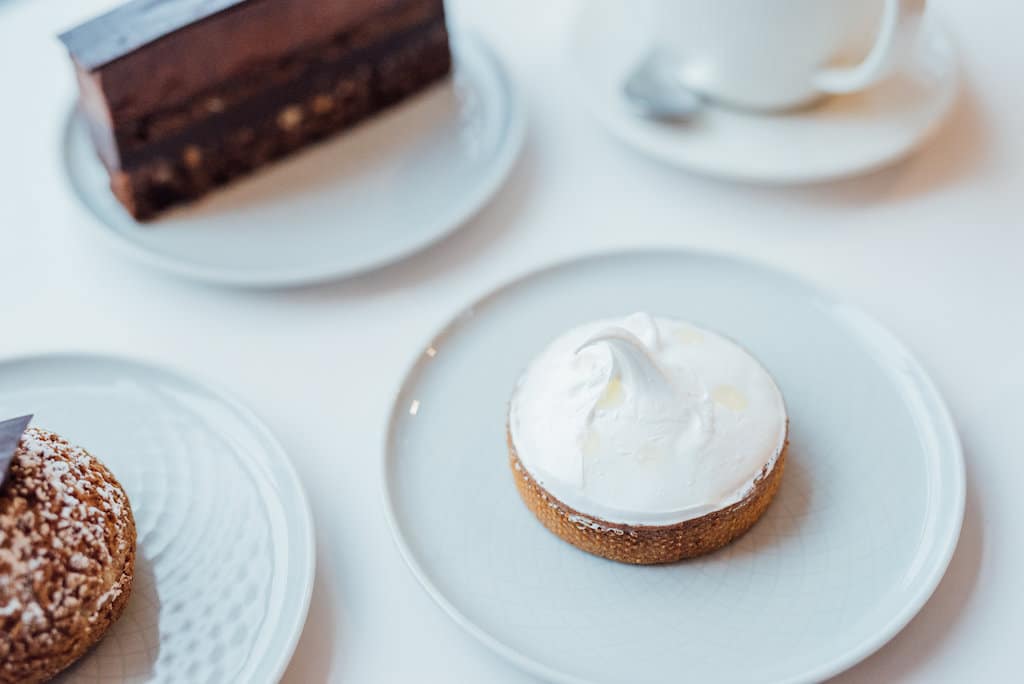 Charming, discreet and full of sweetness, Madeleine pastry shop opened its doors last summer. The store offers a nice selection of well-buttered delights, from croissants to chocolatines to danishes (among the best pastries in Montreal). As the seasons go by, we taste new fruity, chocolatey, and spicy delights. The pastry shop also proudly honours the traditional Lorraine egg cake: the madeleine, a small snack that is always available for nibbling in the store.
2105 Rue Beaubien Est
Montréal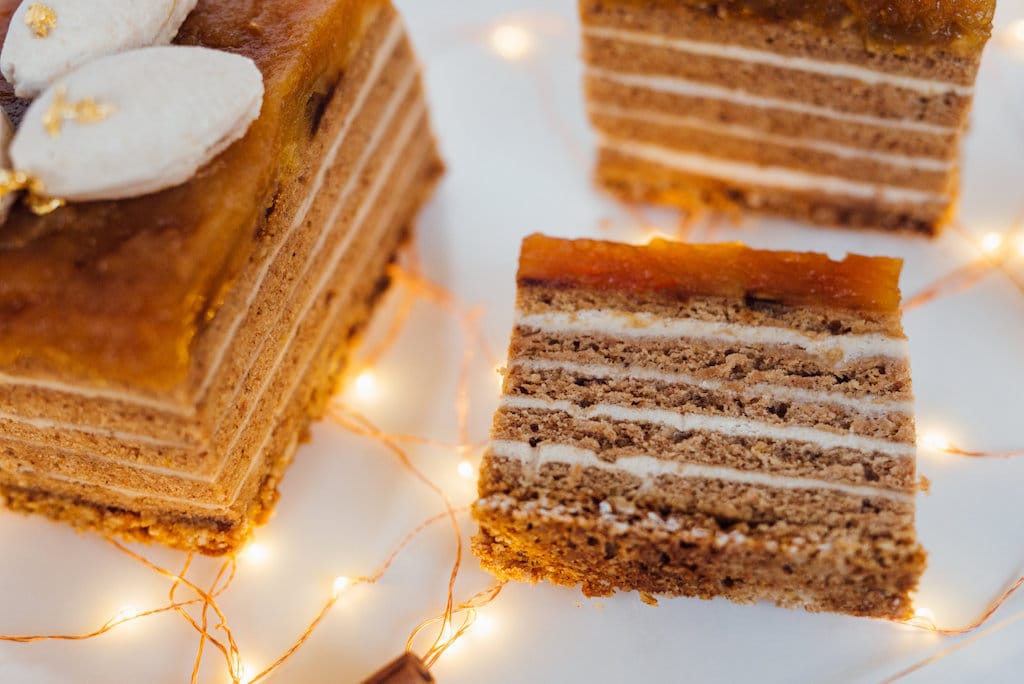 The magnificent pastry shop in the Village is definitely a favorite address for the team. In addition to being delicious, Sachère Desserts' products are also very beautiful. Sonya Sammut, pastry chef and owner, is behind this fabulous project. The address offers cakes, desserts to go in smaller sizes and ice cream during the summer. What more could you ask for? Oh yes, the sweet delights of the pastry shop can be found all over the city as the establishment prepares them for certain addresses. The house also offers a very nice range of vegan and gluten-free desserts!
1274 Boulevard de Maisonneuve Est
Montréal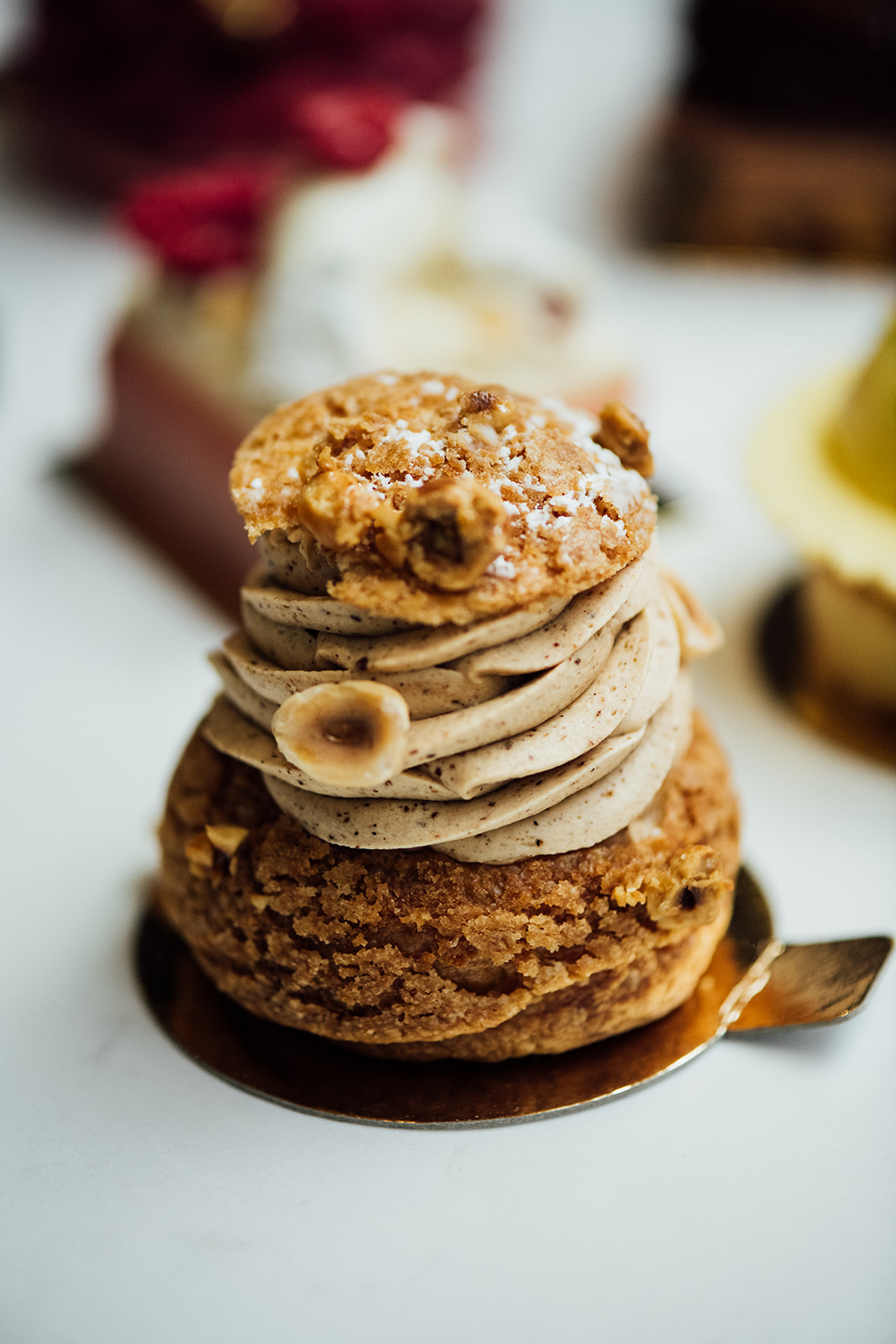 Pastry chef Olivier Potier's shop where he crafts his sweet masterpieces is now located in Old Montreal on Wellington Street. His exquisite desserts reveal incredibly balanced textures and flavours.
630 Rue Wellington
Montréal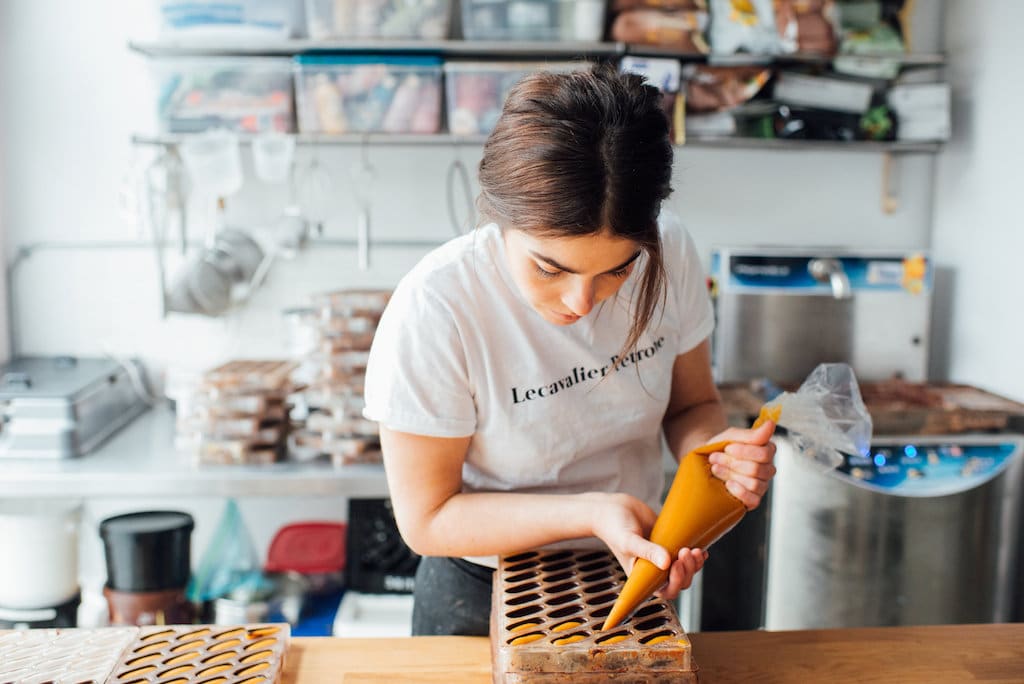 Lecavalier Petrone is the project of the lovely duo Chloé Migneault-Lecavalier and Loïse Desjardins-Petrone. Together, they create high-end chocolates that are as beautiful to look at as they are delicious to eat. Their most popular chocolates include sea buckthorn, caramel, sea buckthorn with zephyr chocolate, maple caramel, and almond and hazelnut pralines. The house — which is one of the best chocolate shops in town — also offers cakes and sweet bites, all made to order.
2423 Rue Centre
Montréal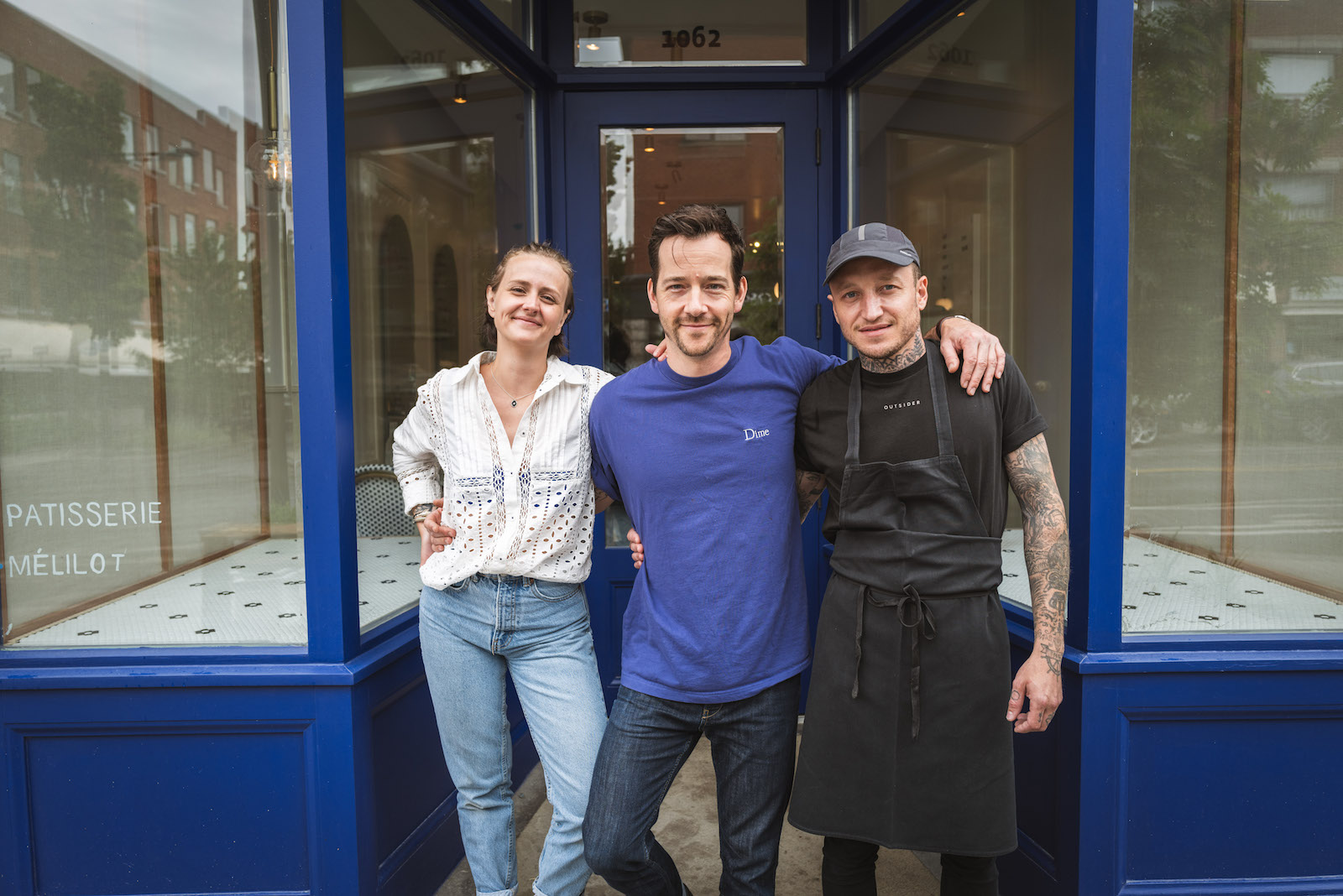 Located on Laurier West, Mélilot offers sweet delights that are delicate, flavourful, and perfectly executed. Most of the chef's creations are infused with floral and herbaceous flavours. These pastries are available individually or to share (4-6 people). They also offer a few lunch options and double as a café. A wonderful place to discover!
1062 Avenue Laurier Ouest
Montréal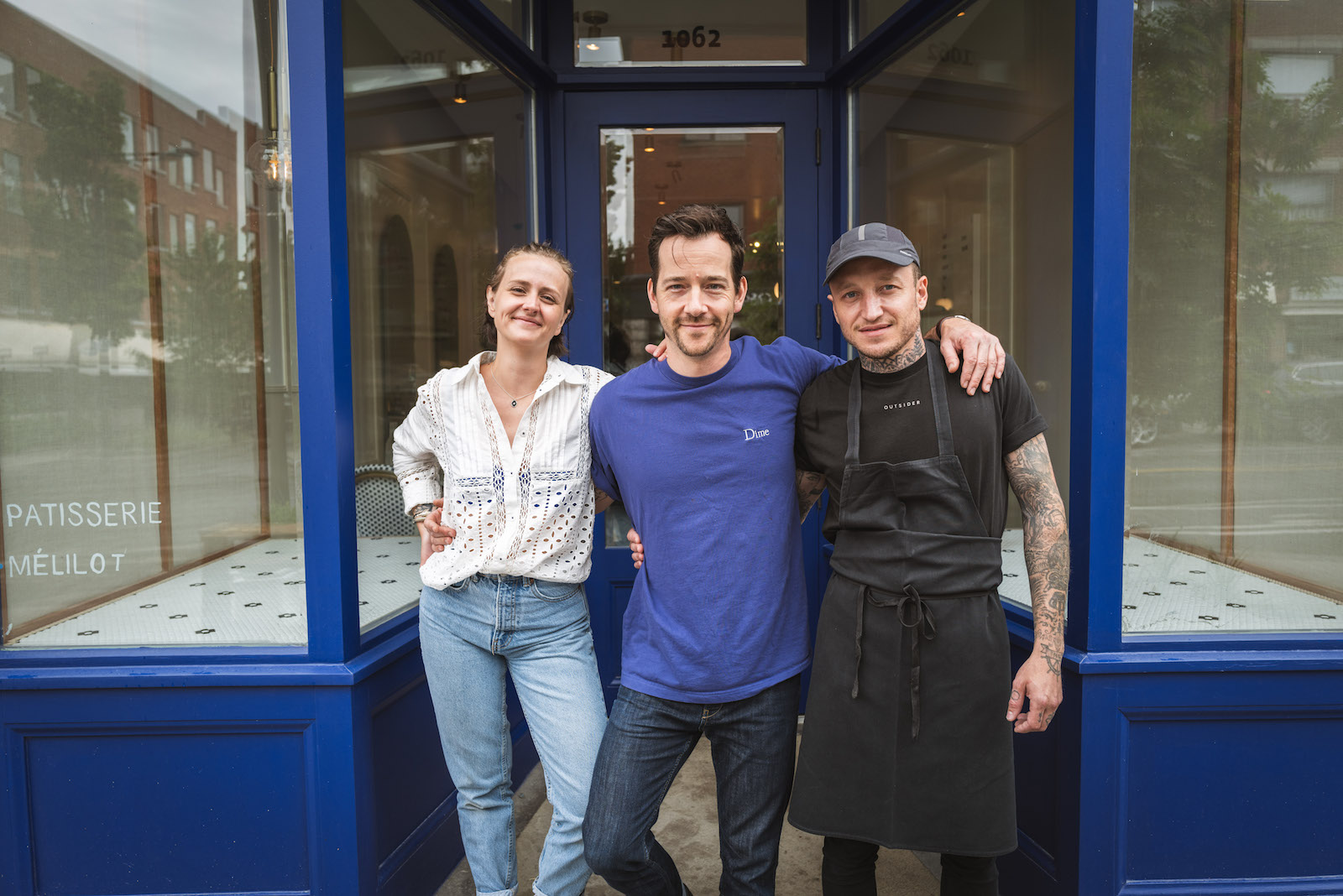 Pâtisserie située sur Laurier Ouest, on trouve au Mélilot des délices sucrés proposés délicats, savoureux et parfaitement exécutés. La majorité des créations du chef sont teintées par des goûts herbacés et floraux. Vous pouvez vous procurer ces pâtisseries en format individuel ou à partager (4 à 6 personnes). On y sert également quelques options lunchs et fait office de café. C'est une magnifique adresses à découvrir sans aucun doute!
1062 Avenue Laurier Ouest
Montréal
See on map
1479 Avenue Laurier Est Montréal H2J 1H8
2009 Avenue de la Salle Montréal H1V 2K6
1464 Avenue Van Horne Montréal H2V 1L2
756 Rue Saint-Roch Montréal H3N 1L3
277 Rue Dante Montréal H2S 1K3
4807 Avenue du Parc Montréal H2V 4E7
363 Rue Villeray Montréal H2R 1H1
809 Avenue Laurier Est Montréal H2J 1G2
2006 Rue Saint-Hubert Montréal H2L 3Z5
380 Avenue Victoria Westmount H3Z 2N4
2105 Rue Beaubien Est Montréal H2G 1M5
1274 Boulevard de Maisonneuve Est Montréal H2L 2A3
630 Rue Wellington Montréal H3C 0X9
2423 Rue Centre Montréal H3K 1J9
1062 Avenue Laurier Ouest Montréal H2V 2K8
1062 Avenue Laurier Ouest Montréal H2V 2K8