Montreal's Best Italian Restaurants: Our suggestions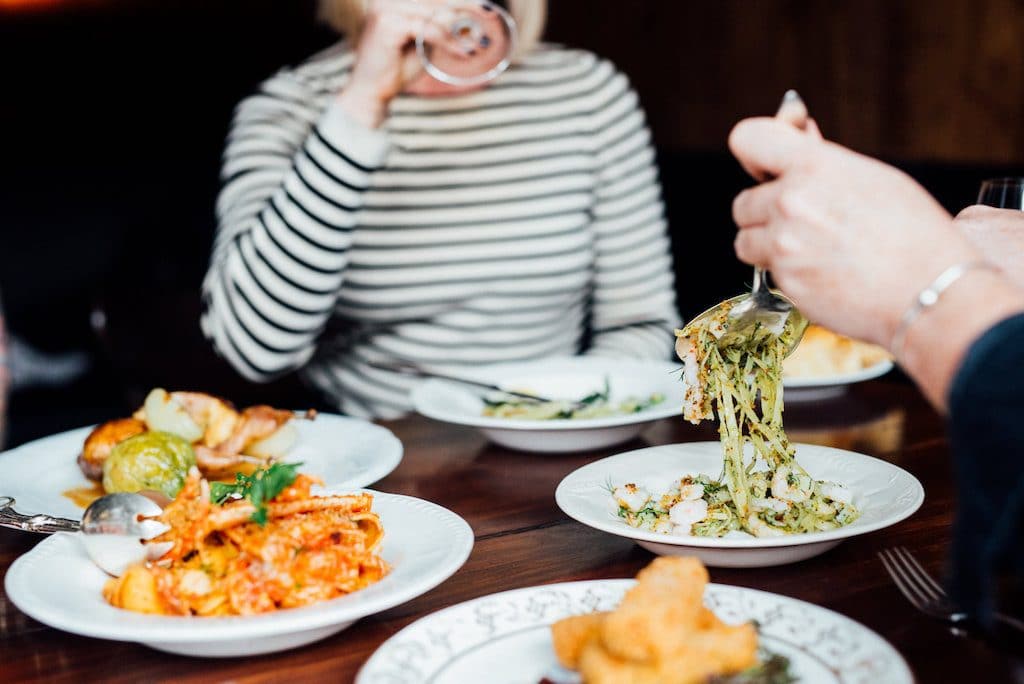 There is no denying it – Italian food is one of the most popular cuisines today, and it is no mystery as to why. Freshly made pasta dishes and piping hot pizzas made in pizza ovens are only the beginning of the long list of incredible Italian dishes that are available in this city. We as Montrealers are especially lucky to have access to such a substantial list of impressive and authentic Italian restaurants!
The community first found its way to Montreal by the end of the 19th century when many Italians immigrated to the Americas in search of work. As the third largest ethnic group in Montreal, the Italian community has established their roots in the neighbourhood of Little Italy. Neighbouring the Mile End, Little Italy is a colourful and festive region of the city that we love to visit when we're in the mood for good food and drinks.
In our eyes of course, one of the most important impacts that the Italian community has had on Montreal is the imprint they have left on the city's culinary landscape! Montreal is home to some incredible addresses that serve this classic cuisine, showcasing the authentic Italian culture in a way that both natives and visitors can enjoy! Whether it is a small bistro along the streets of little Little Italy or a classic Italian restaurant hidden away in another neighbourhood, there are a whole host of ways that you can indulge in the beauties of this rich cuisine.
If Italian food is not the cuisine for you, check out our list of the best French restaurants in Montreal or our list of the best Korean restaurants in Montreal. If you are looking for something a little more specific but still on theme, you can consult our list of the best places to enjoy pasta in Montreal, or the best Italian cafés in the city.
See on map
7495 Rue Saint-Denis Montréal H2R 2E5
6672 Avenue Papineau Montréal H2G 2X2
257 Rue Prince Montréal H3C 2N4
777 Rue de la Commune Ouest Montréal H3C 1Y1
1391 Rue Saint-Jacques Montréal H3C 1H2
1212 Rue Saint-Zotique East Montréal H2S 1N5
48 Rue Dante Montréal H2S 1J6
5235 Boulevard Saint-Laurent Montréal H2T 1S4
116 Rue McGill Montréal H2Y 2E5
470 Rue De la Gauchetière Ouest Montréal H2Z 1E3
365 Avenue Laurier Ouest Montréal H2V 2K5
5607 Avenue du Parc Montréal H2V 4H2
5090 Rue Notre-Dame Ouest Montréal H4C 1T1
5090 Rue Notre-Dame Ouest Montréal H4C 1T1
5090 Rue Notre-Dame Ouest Montréal H4C 1T1
5090 Rue Notre-Dame Ouest Montréal H4C 1T1