Montreal's Best Italian restaurants: Our suggestions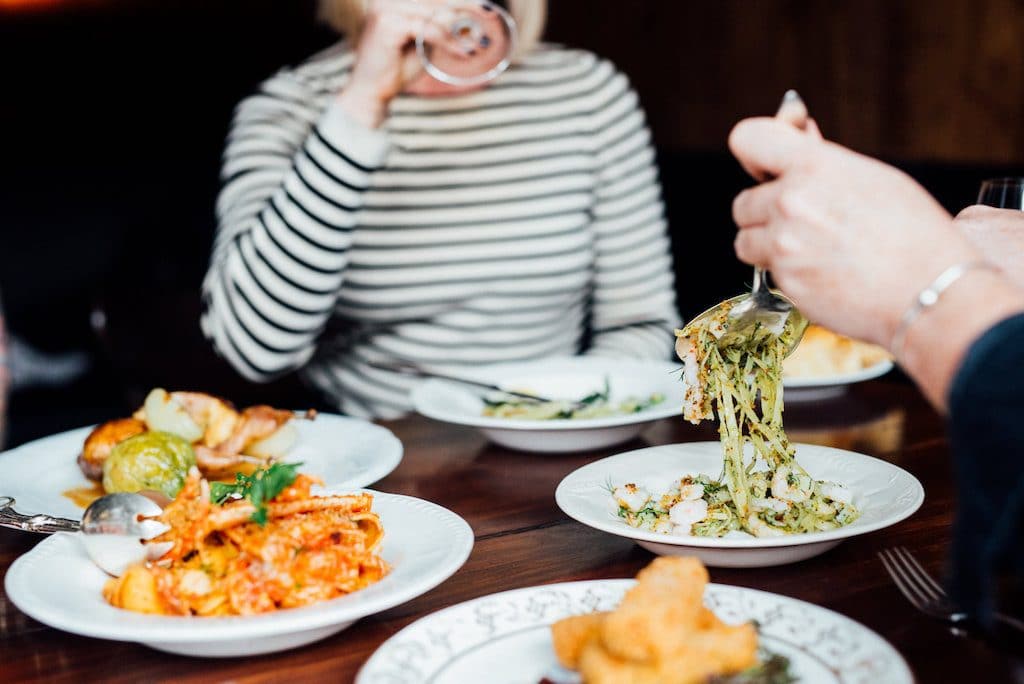 There is no denying it – Italian food is one of the most popular cuisines today, and it is no mystery as to why. Freshly made pasta dishes and piping hot pizzas made in pizza ovens are only the beginning of the long list of incredible Italian dishes that are available in this city. We as Montrealers are especially lucky to have access to such a substantial list of impressive and authentic Italian restaurants!
The community first found its way to Montreal by the end of the 19th century when many Italians immigrated to the Americas in search of work. As the third largest ethnic group in Montreal, the Italian community has established their roots in the neighbourhood of Little Italy. Neighbouring the Mile End, Little Italy is a colourful and festive region of the city that we love to visit when we're in the mood for good food and drinks.
In our eyes of course, one of the most important impacts that the Italian community has had on Montreal is the imprint they have left on the city's culinary landscape! Montreal is home to some incredible addresses that serve this classic cuisine, showcasing the authentic Italian culture in a way that both natives and visitors can enjoy! Whether it is a small bistro along the streets of little Little Italy or a classic Italian restaurant hidden away in another neighbourhood, there are a whole host of ways that you can indulge in the beauties of this rich cuisine.
If Italian food is not the cuisine for you, check out our list of the best French restaurants in Montreal or our list of the best Korean restaurants in Montreal. If you are looking for something a little more specific but still on theme, you can consult our list of the best places to enjoy pasta in Montreal, or the best Italian cafés in the city.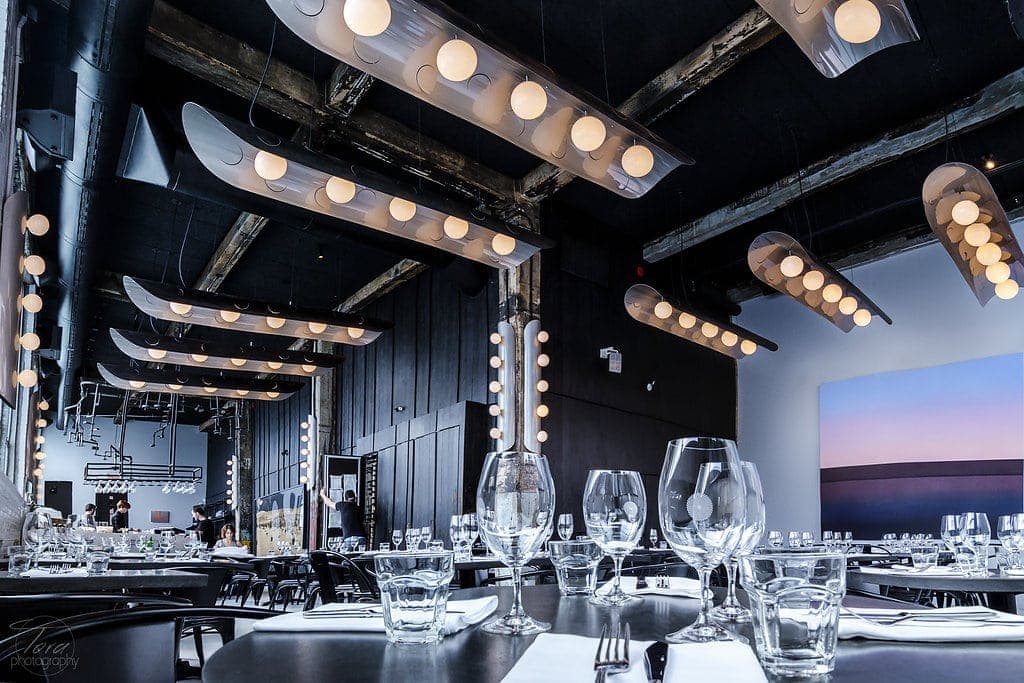 Even the location of Le Serpent in the former Darling Foundry is a reason to include this on our list. The space is beautiful with a simple but extraordinary decor. Le Serpent is where the dishes are shared with friends and family and every visit is a warm one. The linguini with Speck is a real treat but the lobster risotto, veal shank, foie gras orzotto are all quite remarkable. Tough decisions but do save some space for dessert – they are quite decadent.
257 Rue Prince
Montréal
Da Emma
When a Montreal restaurant has been open for many years, offering the same menu, ambience and impeccable service, you pay attention. Da Emma is one of these with a simple but delicious Italian menu in a space steeped in history and memories but with contemporary Rome accents. Several international stars have passed through Da Emma's doors and tasted the succulent pasta, meat and fish as only Signora Emma knows how to prepare.
777 Rue de la Commune Ouest
Montréal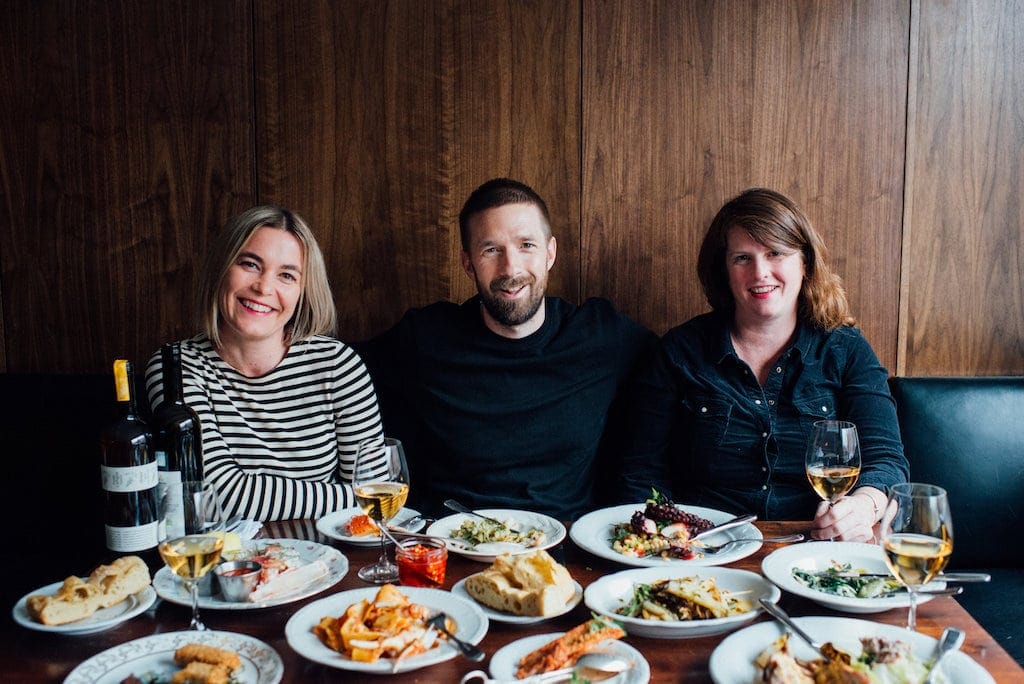 Nora Gray
This intimate restaurant on Saint Jacques St may be quiet, but Nora Gray certainly knows how to attract attention. Here at Nora Gray, it is all about the atmosphere – tranquil, warm and comfortable. The menu may appear simple but it is also exquisite and the ingredients are local and seasonal, with seemingly simple recipes that are perfectly executed. Unlike other restaurants in our list, the Nora Grey menu does change according to seasonal availability and regardless, the dining is superb. Add to this, an efficient, attentive and savvy service and you have Nora Gray.
1391 Rue Saint-Jacques
Montréal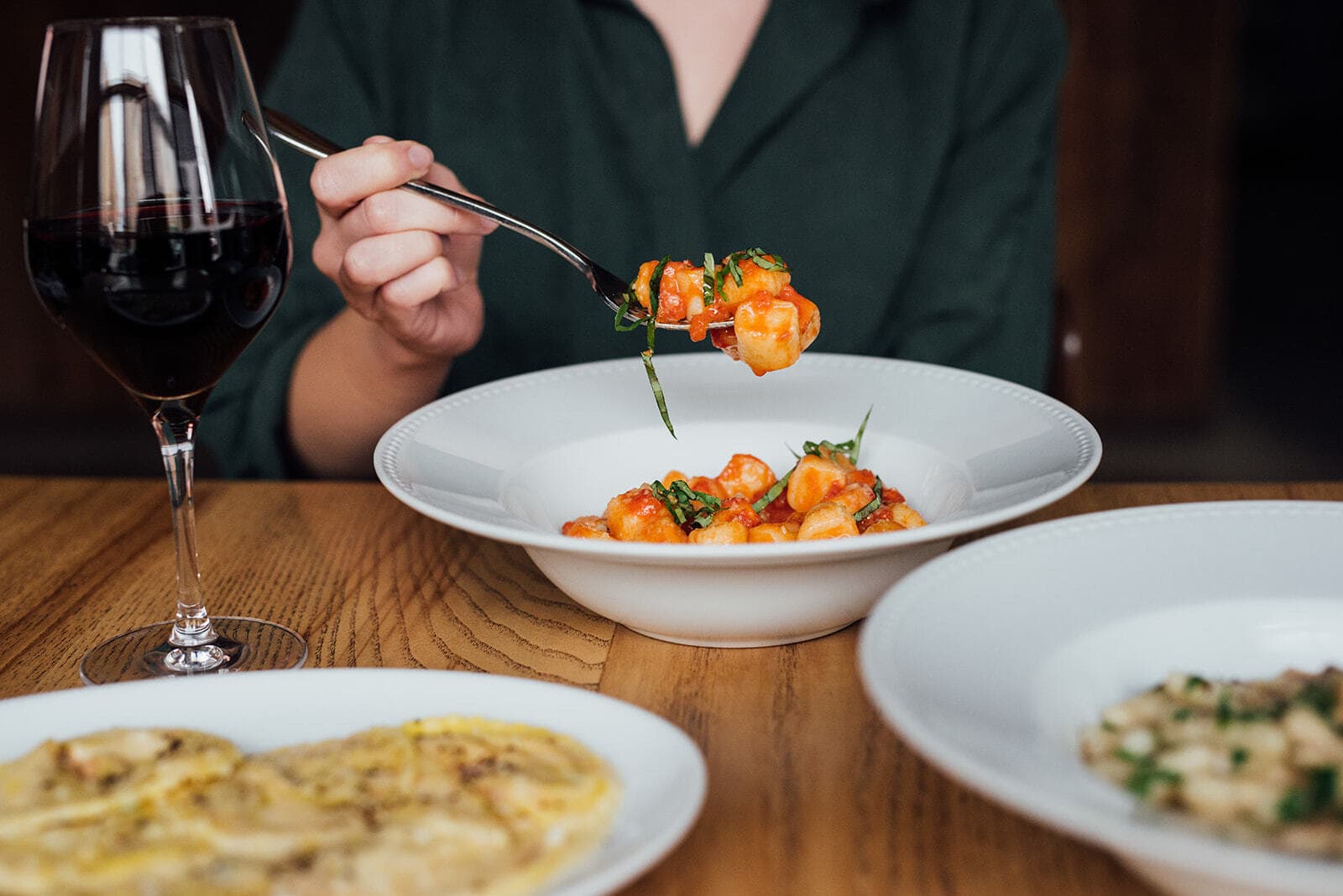 Luciano Trattoria
Luciano Trattoria offers Italian delicacies just like la nonna. Indeed, the brief menu proposes nonna's family Italian cuisine, simply prepared using fresh ingredients. Chef Luciano D'Orazio proposes five appetizers and two or three homemade pasta choices plus a few meat and fish dishes. Don't be fooled by the lack of choices because what is available is simply delicious! Everyone knows that it is better to do less but do it well. This typifies Luciano Trattoria, and then bring in the Italian passion you taste with every bite and your dining experience is complete. We have a weakness for the pasta and enjoy eating at either the counter or the bar. The dining room is bright and because the kitchen is open, there can be an echo during conversations. Luciano Trattoria is open from Wednesday to Saturday evening.
1212 Rue Saint-Zotique Est
Montréal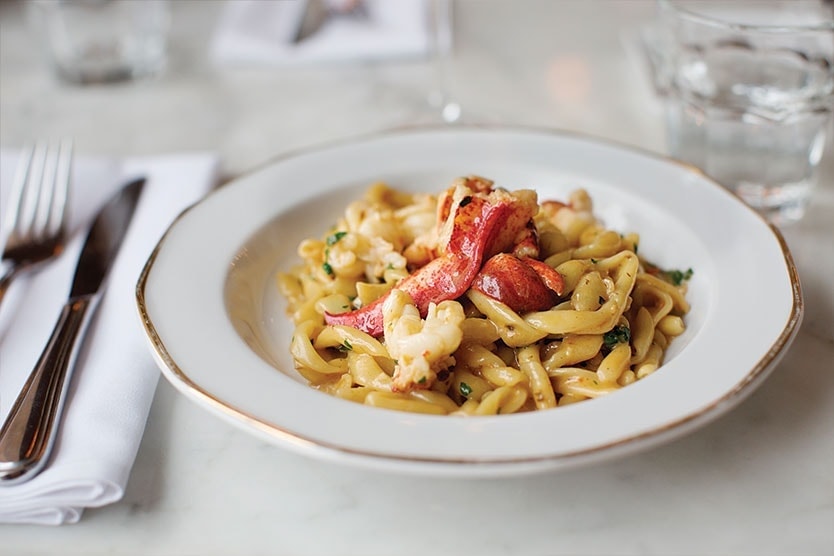 (Temporarily closed). This is how success works – designer Zébulon Perron creates an uncluttered, unique and elegant space; star Stéfano Faita optimally markets Impasto and assures that the dining room is full; head waiter Pascal Arsenault is attentive of customers' wishes; and chef Michele Forgione prepares her beautiful creations. Everything here is made in-house, smells and tastes good. And their meat – Oh my! Sauces, textures, memorable pairings; everything on Impasto's menu is delicious and every food lover leaves here having fallen under the Impasto charm. If you have a sweet tooth, think about saving a little room for desserts.
48 Rue Dante
Montréal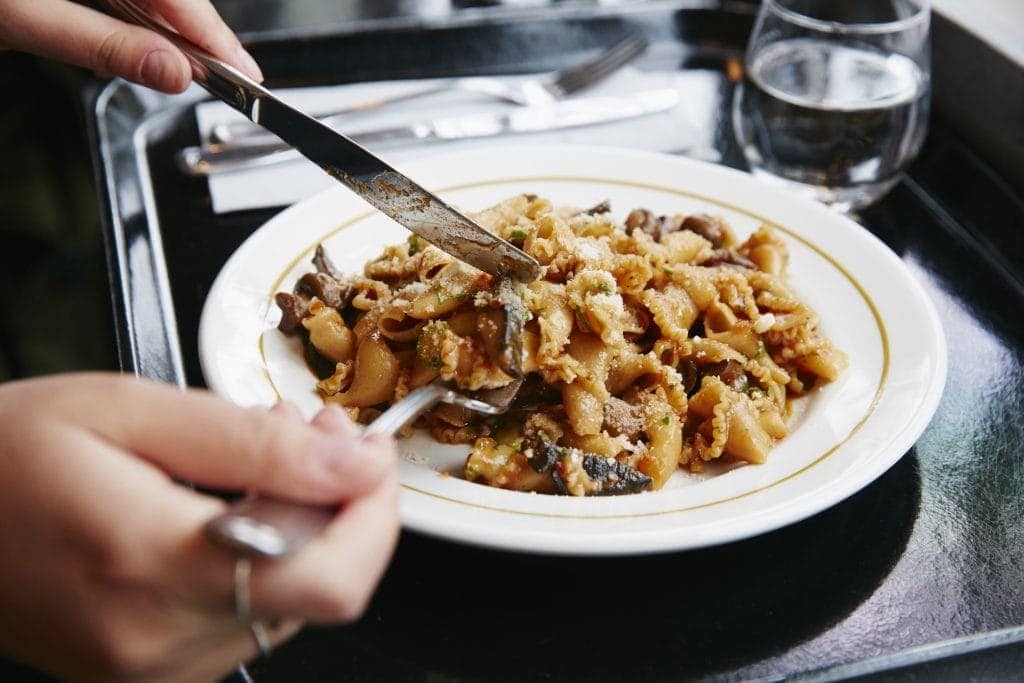 Il Miglio
Il Miglio is an excellent restaurant in Mile-End, more in the style of an Italian cafeteria. The antipasti make excellent appetizers full of Italian flavours, and come hot or cold, best served with an aperitif or with the meal. If making pasta at home, all the needed ingredients are available here as well. But when eating at Il Miglio, choose from three appetizers, three pasta and a few dishes with sauces, including lasagna, meatballs and stuffed pasta. These are all perfectly cooked and the delicious sauces sweep you off your feet.
5235 Boulevard Saint-Laurent
Montréal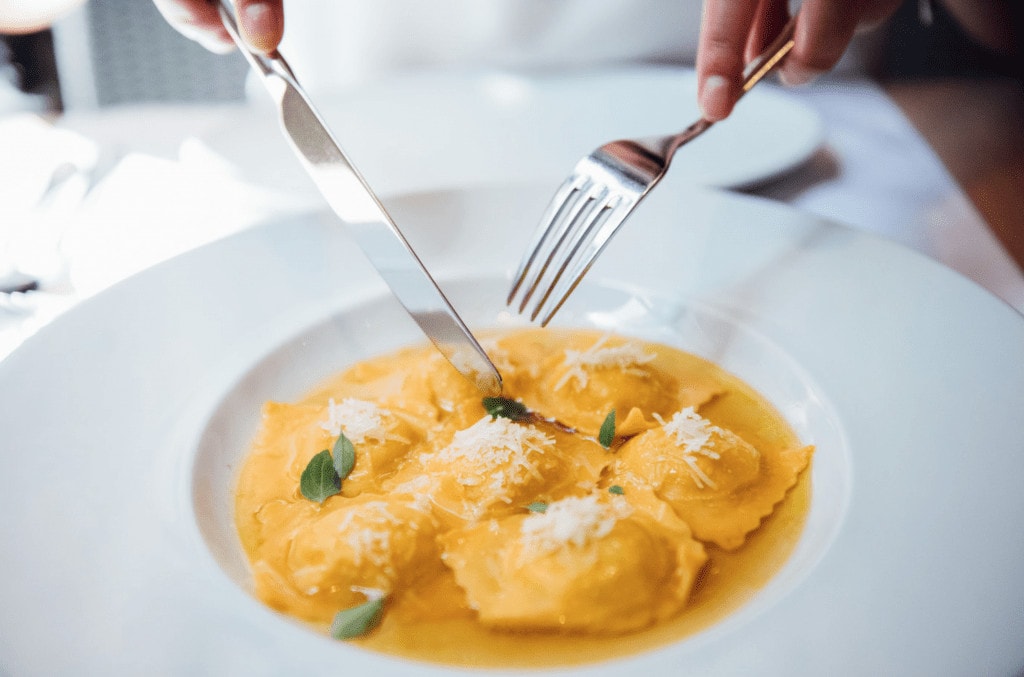 Ah Graziella! Graziella Battista is one of the best chefs in Montreal. Since 2008, Graziella has been running her wonderful restaurant in Vieux Montréal. Graziella's Italian cooking is considered one of the best in Montreal, served in somewhat voluminous and impressive surroundings. The dishes surprise by their simplicity, respect for tradition, freshness of the produce but also by how the food is arranged on the plates. Classic pasta and exceptional classic dishes. Osso buco — mouthwatering! Graziella, ti amiamo!
116 Rue McGill
Montréal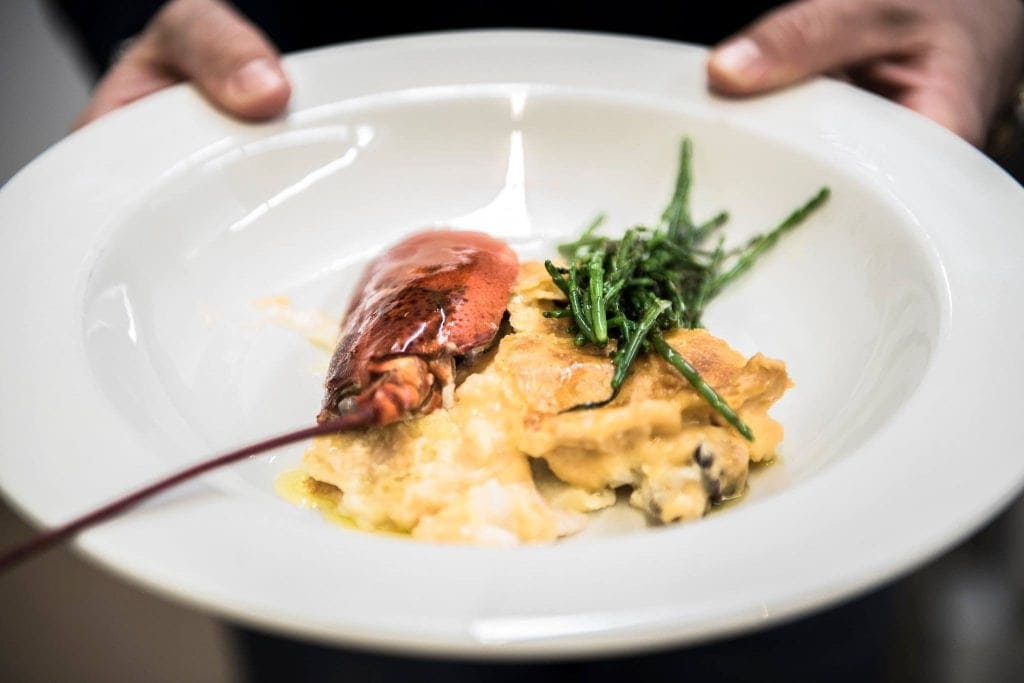 And as can happen when putting together lists, one or two places are forgotten – voluntarily or not. When someone suggested « What about Barcola? » Jean-Philippe replied that this was a restaurant not to bring up because «  We like to keep Barcola to ourselves ».  Needless to say, we went and discovered chef Fabrizio Caprioli busy in the kitchen with Danielle, his wife and Francesca, mia favorita Romana, busy in the bistro. All new customers end up discovering how wonderful the cuisine and atmosphere is at Barcola Bistro on Park Ave . Viva Barcola!
5607 Avenue du Parc
Montréal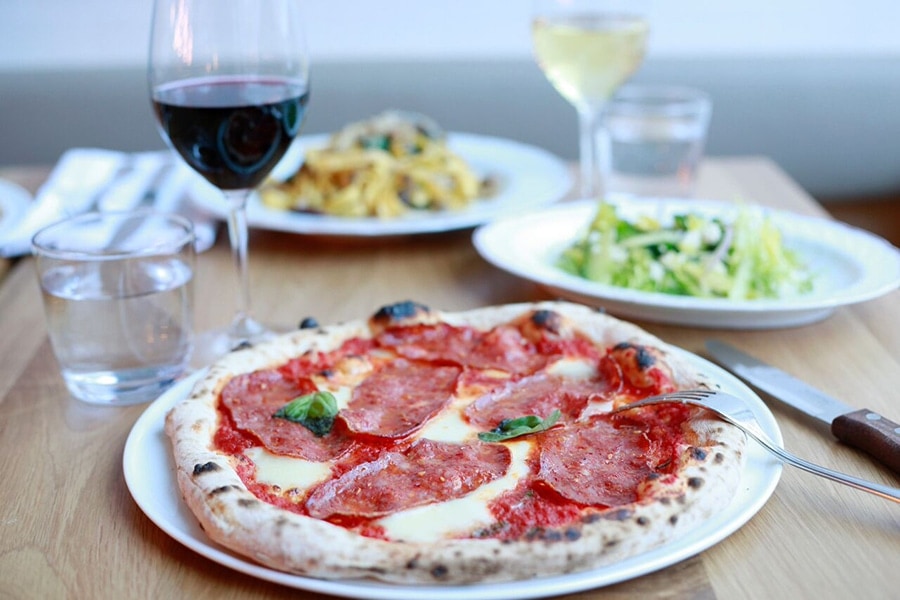 After opening on rue de la Gauchetière Ouest, between Montreal center and Old Montreal, Fiorellino quickly became one of the best Italian restaurants. Upon entering, it is the impressive contemporary and original decor that attracts attention – designed by the talented Jean-Guy Chabauty of Atelier Moderno. Choose from pasta, pizzas, starters and salads. The dishes stand out for their simplicity, the use of fresh produce, many flavours and authenticity. The atmosphere of the restaurant is warm, festive and romantic, and added together, Fiorellino is perfect for any occasion. Please note that Fiorellino has a bar license.
470 Rue De La Gauchetière Ouest
Montréal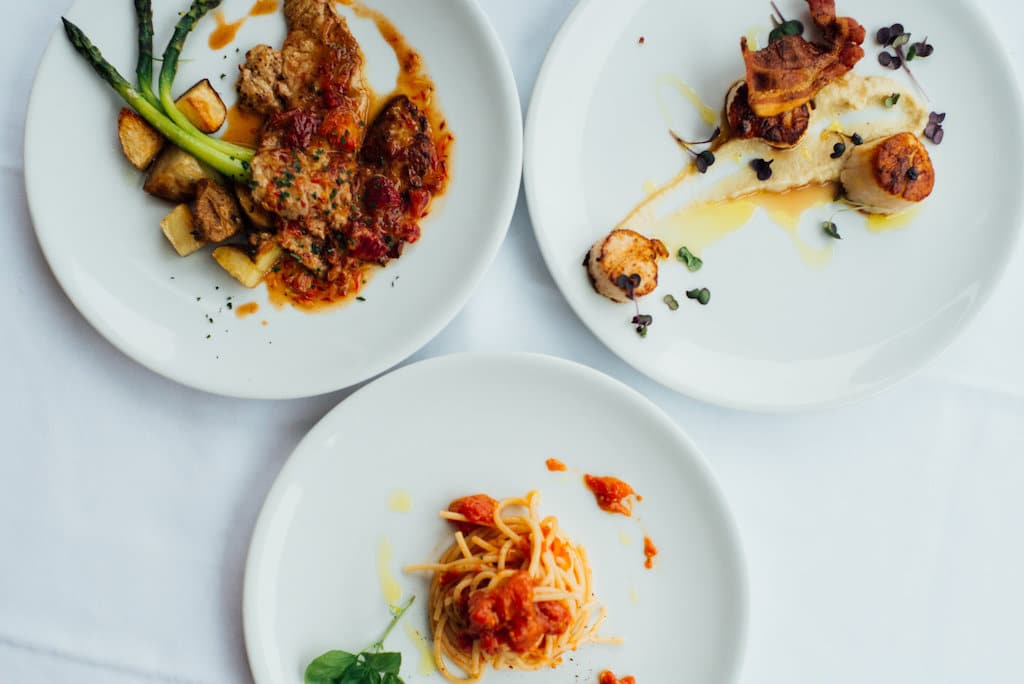 This small restaurant on ave Laurier Ouest is as discreet as it is delicious. It gives you exactly what you would want from an excellent Italian cuisine. The variety of pasta choices are all well prepared and the numerous meat, fish and seafood suggestions are certainly worth stopping by to savour. Classic desserts top off what will undoubtedly be an enjoyable dining experience. For discerning connoisseurs, this is a restaurant that still uses white tablecloths!
365 Avenue Laurier Ouest
Montreal
257 Rue Prince Montréal H3C 2N4
777 Rue de la Commune Ouest Montréal H3C 1Y1
1391 Rue Saint-Jacques Montréal H3C 1H2
1212 Rue Saint-Zotique Est Montréal H2S 1N5
48 Rue Dante Montréal H2S 1J6
5235 Boulevard Saint-Laurent Montréal H2T 1S4
116 Rue McGill Montréal H2Y 2E5
5607 Avenue du Parc Montréal H2V 4H2
470 Rue De La Gauchetière Ouest Montréal H2Z 1E3
365 Avenue Laurier Ouest Montreal H2V 2K5