The favourite addresses of… Katherine Levac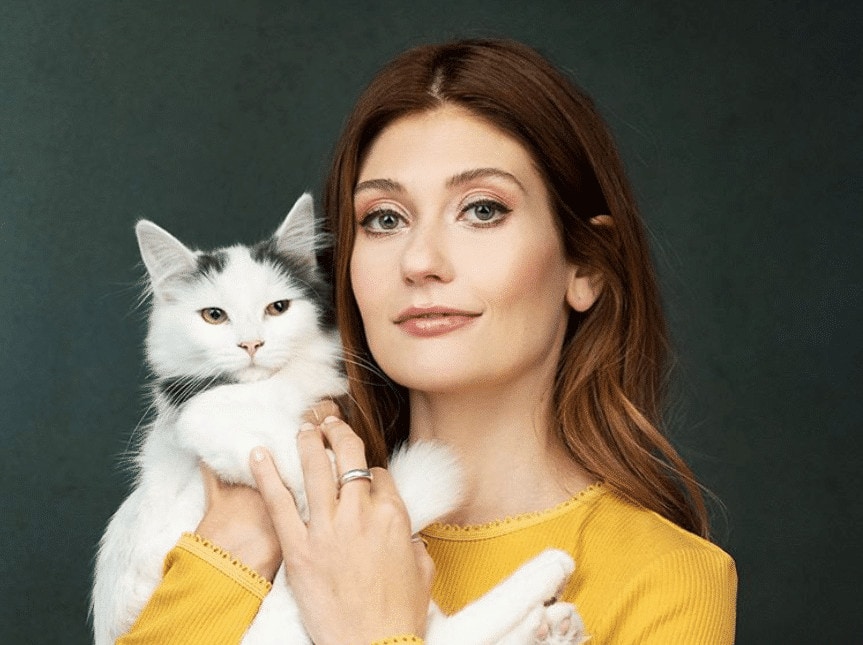 Katherine Levac's favourite addresses – It's well known that the world of comedy is one where, before dreaming of filling a Place des Arts or an Olympia, comedians spend many evenings prowling for material in all kinds of bars. However, that doesn't stop some Quebec comedians from being seasoned foodies as well. Comedian Katherine Levac proudly claims this title. It's not uncommon to find her in cafes polishing up her material or in a restaurant to feast or to unwind the day after a show.
So we thought we'd introduce you to her favourite addresses: where she goes for a coffee, to recover from a night out, for a romantic evening, for a sugar craving and for a comforting meal.
It's been seven years since Katherine Levac emerged on Montreal's rich comedy scene. Since graduating, diploma in hand, from the National Comedy School in 2013, the fiery-haired comedian has been everywhere. A year after graduating, she won the show En route vers mon premier gala. The following year, she was selected to be part of another show, Les 5 prochains on ARTV, alongside Phil Roy and Virginie Fortin. She then became the first woman to win the Olivier for Discovery of the Year (2015). Today, Katherine continues to roll out her first one-woman show entitled Velours, acclaimed by the public and the press. She can also be seen on the small screen in the sketch comedy series Like-moi! as well as a columnist on the show Code F.
Without further ado, here is the list of Katherine Levac's favourite addresses!
For a romantic evening – Katherine Levac's favourite place for a romantic evening is Damas in Outremont. The warm and chic restaurant has it all: a magical decor, a menu that showcases Syrian gastronomy and a wine list that offers some very nice bottles. Here, one feels good, warmly welcomed, transported, and charmed.
For another romantic evening – When Katherine Levac wants to spend a nice evening alone, she also chooses Boxermans located a few blocks from Damas. She tells us she goes there for personal reasons… We don't ask more questions, because in any case, Boxermans is a charming address where the evenings are pleasant, especially when accompanied by her sweetheart.
For a comforting meal – A newcomer to Mile Ex, Taverne Atlantic has almost instantly become a favourite among Montrealers. The beautiful, spacious place appeals to wine, beer, cocktail and cider lovers alike. In addition, Chez Eddy – located in the front – serves up pizzas, fries and hot dogs. Since Katherine tried the Potato Pizza, the Atlantic Tavern has been added to her list of comforting addresses.
For a sugar craving – For her sweet tooth, Katherine Levac turns to the creations of friendly pastry chef Bertand Bazin. At Café Bazin, the house offers a multitude of exceptional classics, but also delicious seasonal creations. Katherine usually falls for the succulent strawberry tartlet.
Written by Sophie Monkman
Photography by Andréanne Gauthier