Fanfare: Superb bakery-restaurant on Jarry Street East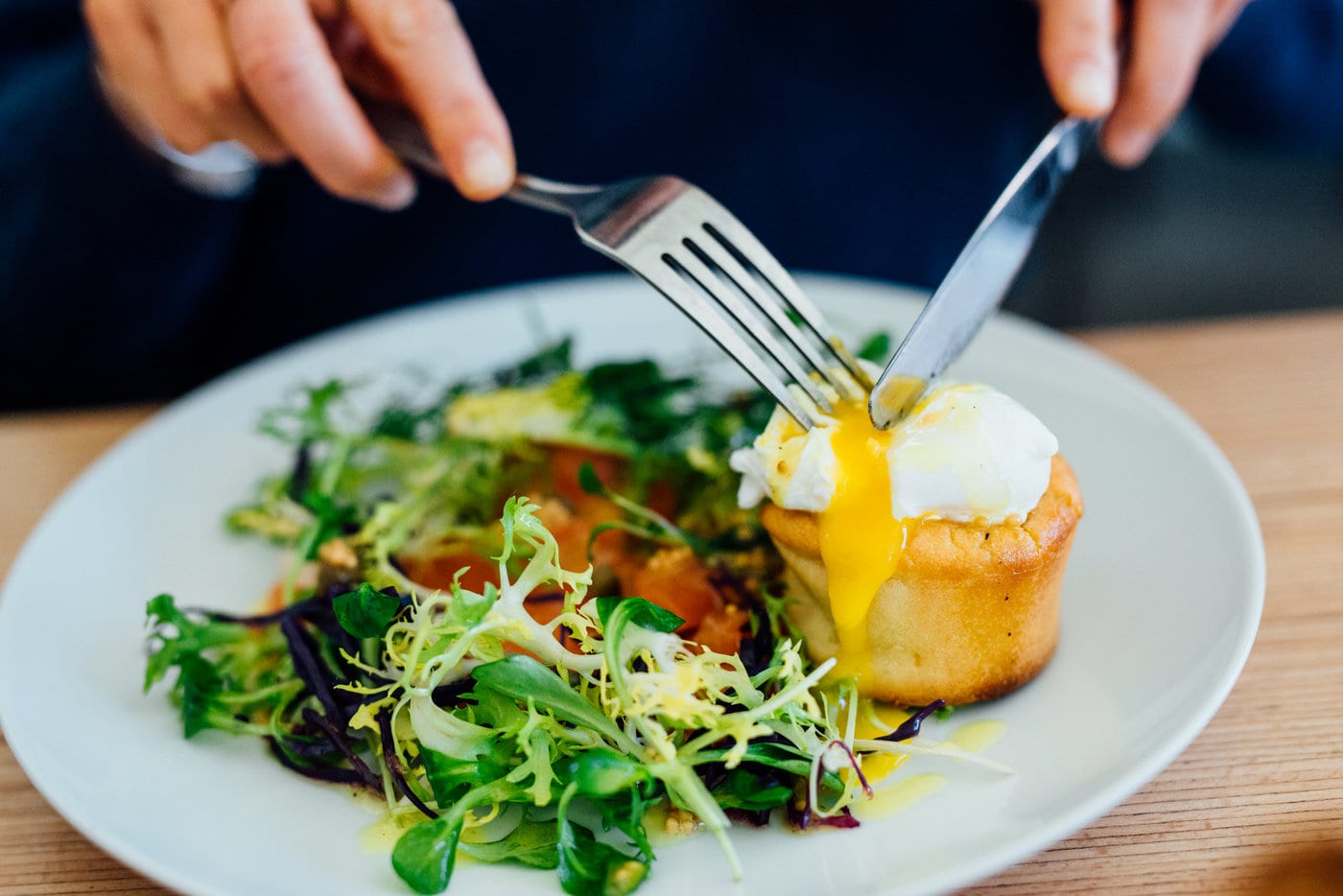 Fanfare

$$
Monday: 7:30 AM – 7:00 PM
Tuesday: 7:30 AM – 7:00 PM
Wednesday: 7:30 AM – 7:00 PM
Thursday: 7:30 AM – 7:00 PM
Friday: 7:30 AM – 7:00 PM
Saturday: 7:30 AM – 5:00 PM
Sunday: 7:30 AM – 5:00 PM


Owner(s) Julien Laporte, Lilian Gourbin
Chef(s) Julien Laporte, Lilian Gourbin
Opened 2019

Accepts mastercard, visa, cash, debit
32 Seats
This superb restaurant is a member of the program Aliments du Québec au Menu! This means that they have chosen to highlight the wonderful products of Quebec and its producers in their menu; something we find admirable! Aliments du Québec au Menu is a recognition program for restaurants that value Quebec products in their cuisine. To learn more, click here!
Fanfare is a beautiful bakery on Jarry Street East that opened in March 2019. The address offers excellent breads, pastries, and delicious dishes for morning and lunch.
Julien Laporte, chef, and Lilian Gourbin, chef-baker, are the two instigators behind this project in Villeray. Together, they wanted to open a place where they could combine their respective expertises. "We found this brand-new location that we really liked, and then we both started making plans for the space. Our concept kind of formed over time; at first, we didn't know exactly what we wanted to create as a project. We had a bakery-restaurant in mind, but the café side was added by surprise when Marilou (the coffee expert) joined us," Julien says.
Bright, beautiful & delicious
It was in December 2018, in a bright and minimalist space, that Fanfare opened its doors. Built and designed by the owners, the decor is simple and highlights the space's architecture and large windows. The address seats 32 inside, however, their capacity will expand next summer after they complete their terrace.
Fanfare makes some of the best bread in town—made with local and organic flour—as well as exquisite pastries. As for desserts, pastry chef Maxym Bournival creates beautiful, tasty sweets. As for breakfasts and lunches, Julien creates a short and evolving menu of delicate and well-presented dishes. "I have worked a lot in French gastronomy, so I am often inspired by this cuisine, as well as by Scandinavian cuisine. I like the diversity that Quebec has in terms of culinary influences, flavours, and access to unique products. Here, I've opened up to many other types of cuisine, including Korean and Spanish, and that influences what I create here!"
A creative and evolving offering
With its weekly changes, the menu offers an interesting variety of dishes, suitable for both brunch and lunch. Further, the delicious breads of the house are frequently integrated, such as in the croque-madame, the gravlax salad, or the eggs Benedict. Simply put, everything here is very good and very beautiful; Julien being a man of great attention to detail.
For drinks, the house offers great coffee from La Tasse à Café, kombucha, teas, and juices.
"What we find most exciting about Fanfare is the entrepreneurial freedom that comes with this project. We have the opportunity to be creative, to develop products without any constraints, and to offer what inspires us to our customers. We're really lucky!" says the duo.
Fanfare is a fabulous bakery on Jarry Street East. Its vast and bright space, its great products at the counter, and its delicate dishes make it an address to discover this spring!
Written by Marilou Nantel