Barley: First Cereal Bar in Montreal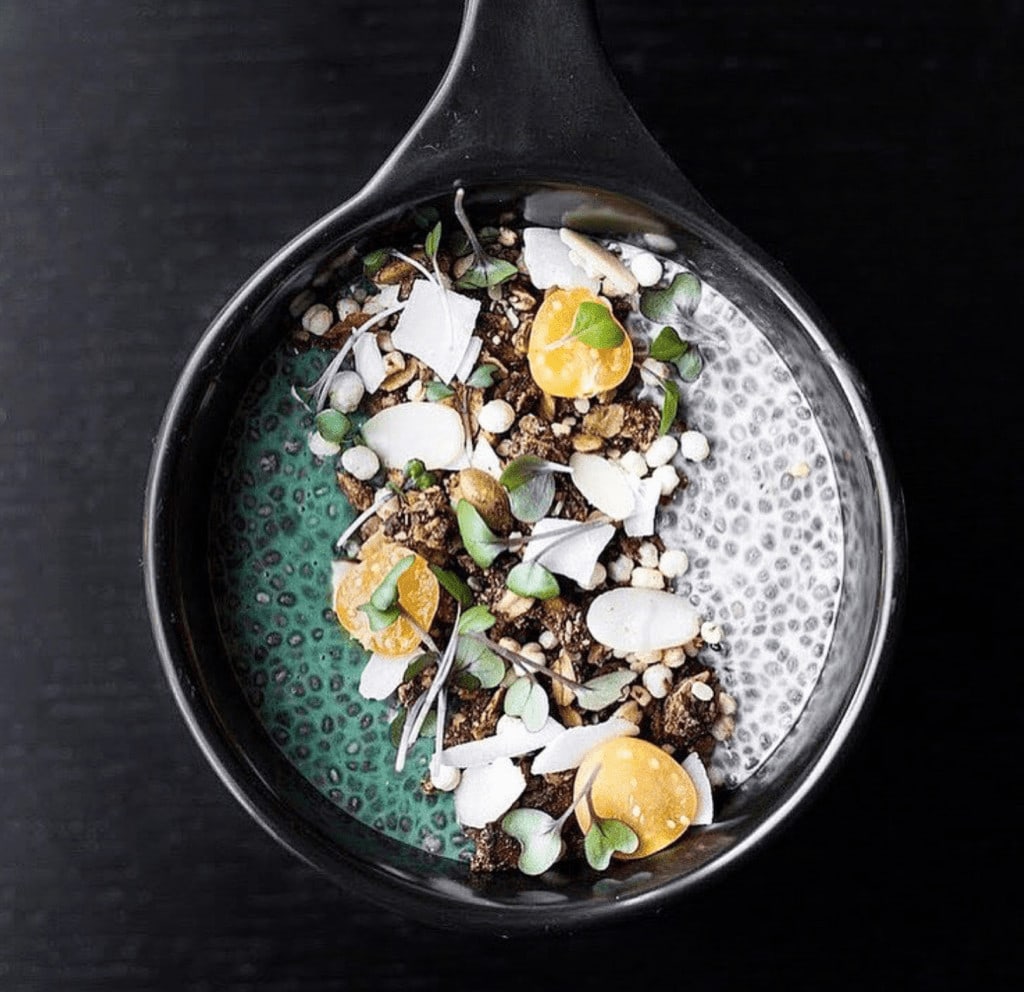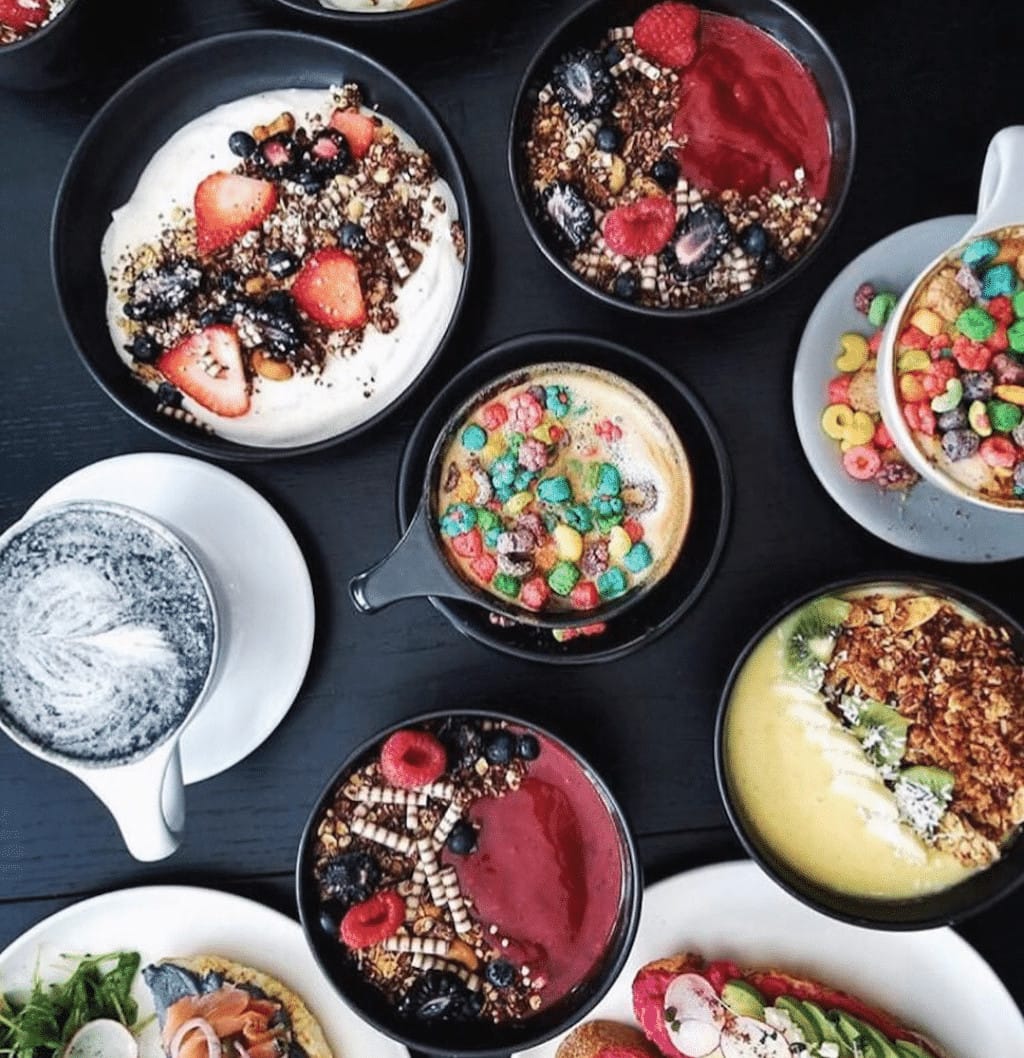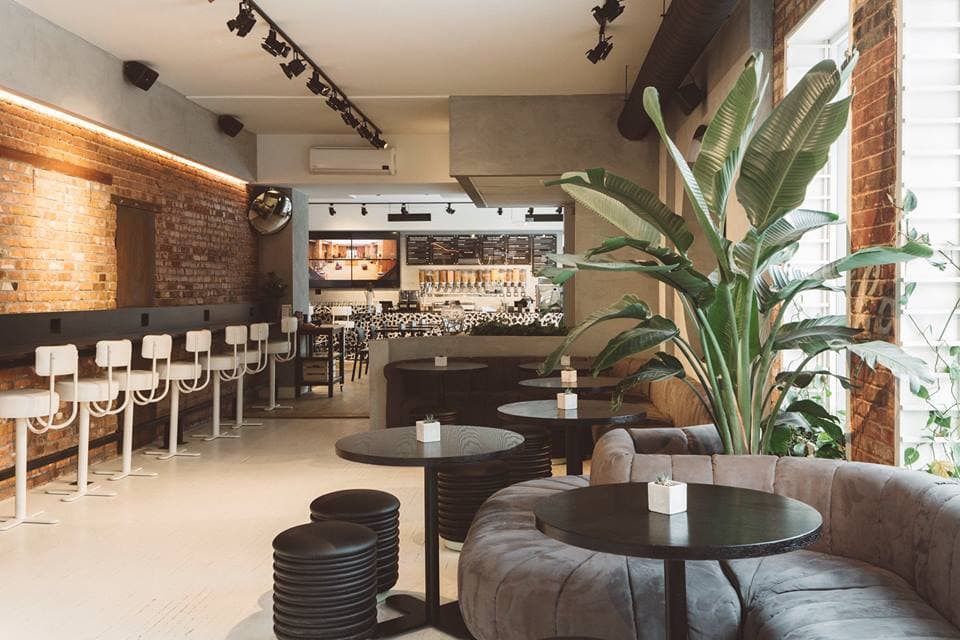 Barley

$$
Monday: 9:00 AM – 4:00 PM
Tuesday: 9:00 AM – 3:30 PM
Wednesday: 9:00 AM – 3:30 PM
Thursday: 9:00 AM – 3:30 PM
Friday: 9:00 AM – 4:00 PM
Saturday: 9:00 AM – 4:00 PM
Sunday: 9:00 AM – 4:00 PM

Barley is the first of its kind in Montreal – a cereal bar that opened its doors on Rue Notre Dame Ouest, offering healthy granolas, smoothies and …. those sugary cereals that hark back to the likes of Froot Loops, Banana Frosties and Count Chocula! Seriously, if you want, sugar is back for breakfast via Barley, and you know what ? Barley is full all the time.
A 'cereal bar' is where cereal reigns supreme. Honestly, this is serious stuff. « I've always dreamed of having a cereal bar, » says Soufian Mamlouk, the owner of Barley. Barley may serve cereal but it is also a café, a small restaurant, a work space, a marketing agency and a space that can be rented. Sufian's vision is to provide a setting that will bring people together for diverse reasons – whether to work, to eat healthy food, all under one roof, in aesthetically pleasing surroundings. It succeeds and Barley is on our list of great coffee shops where it's fun to work. The cereals are just one aspect of what Barley offers. Barley itself, is a cereal grain and was already being cultivated as far back as 10,000 years ago. Its use is varied, from animal fodder, some distilled beverages, and of course food (ie. bread, soups, stews). After maize, rice and wheat, it is the next most common grain. Sufian sees it both as a symbol of familiarity and also its retro history, and as a fashionable grain used nowadays in health foods.
The inspiration from this vintage aspect of the cereals is what defines the interior of Barley, created by Sufian, who has a passion for sneakers, and the architects Gauley Brothers. In a 75-seat space, Barley takes advantage of superb natural light, thanks to its large windows overlooking Rue Notre Dame Ouest. There is somewhat of a crisp industrial look but also a certain flair emanating from the contrasting lines of the seats and bar. Along the wall and stretching under windows, a long, curved grey sofa creates a different look from the more traditional seating and placement of tables in the centre of the room. The predominant colours are black and white, but the light wood floors soften the tones. The bar itself is quite original, covered in a black and white funky design with white stools, and in the summer, you'll discover an attractive small space outside, with bales of hay to sit on ! Barley is also a pet-friendly place so bringing along your four-legged companions is a real treat. We are focussing on Barley's aesthetics because this is an integral part of the concept ; Barley does not aim to be categorized in any particular box, something the surroundings and food have achieved.
Barley's menu is a collaboration between their team, nevertheless, it is Sufian's friend Eve Bastien who mostly provided the input and now Laurent Gagné is preparing the dishes. And it's all about the cereals, displayed in dispensers behind the bar, with some colourful choices looking suspiciously like Lucky Charms or Honeycomb ! But there is more on offer, like their smoothies, fruit parfaits, chia bowls and salads, well-laden toasts, coffee, tea, and in the hot weather – ice cream. Barley's homemade granolas are exceptional – honey and almond, spicy ginger, green hemp and for chocolate fans, double chocolate. This is healthy food to be devoured by your eyes and mouths ; the food is beautifully presented with eye-catching colours and the cereals very tasty. The prices at Barley range from $6-$12 for bowls, $9-$11 for the parfaits, around $11 for salads and $8-$9 for the different toasts. A cereal bowl will set you back $5 or $8 – it's very hip, the prices are commensurate with its current popularity.
Barley's attention to aesthetics as well as to good food is to be admired and we certainly do see the merit in this approach. It is meant to be a gathering place and warm, all of which has been achieved. Barley is an enjoyable place to work or just to have a good cup of coffee.
And just so you know …. « Trix aren't only for kids » !
Written by Kashanti Sandy