Dandy : Retro-chic restaurant in Old Montreal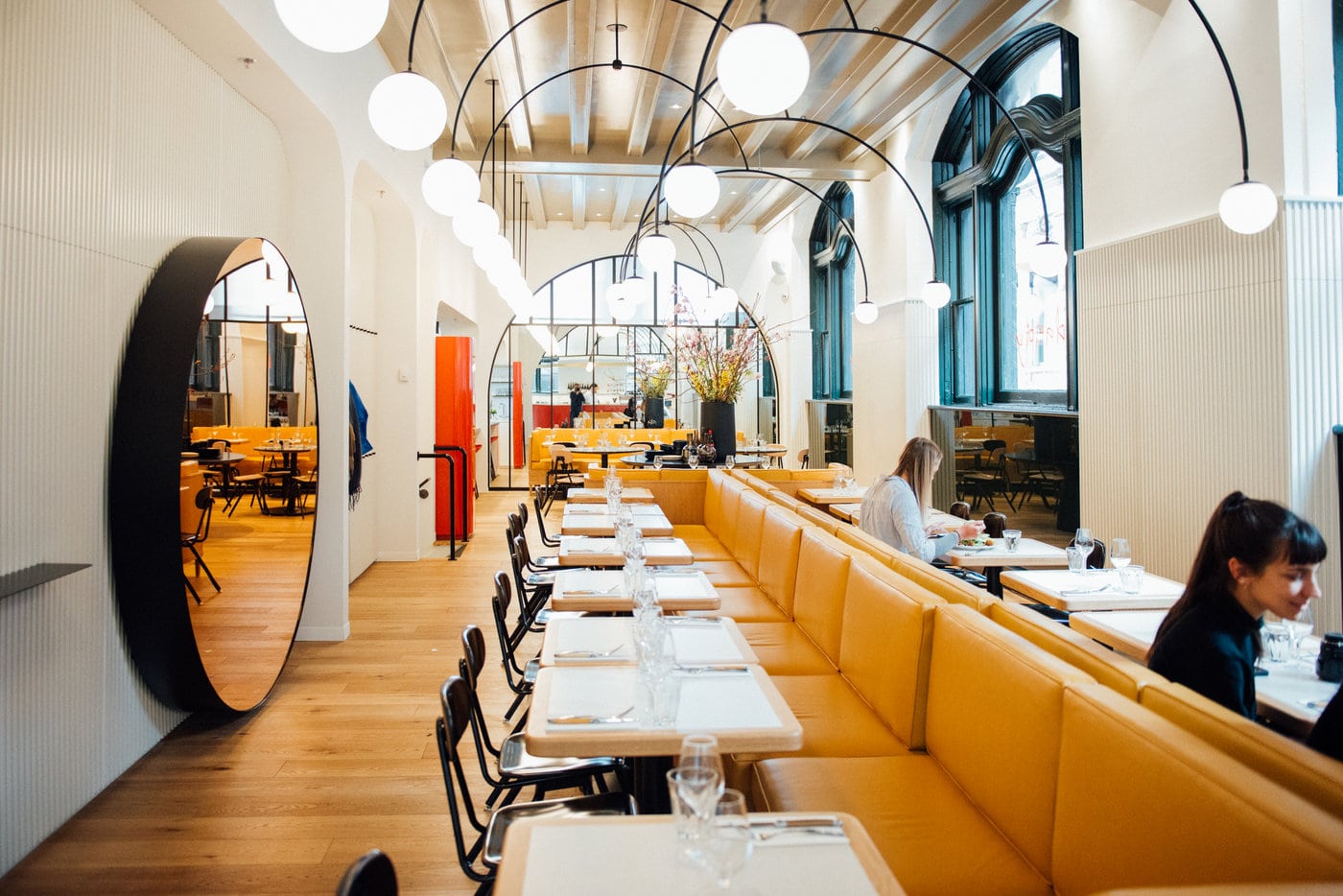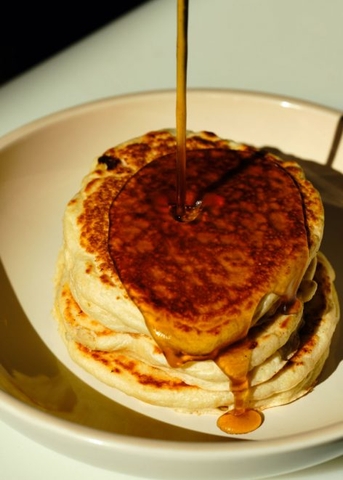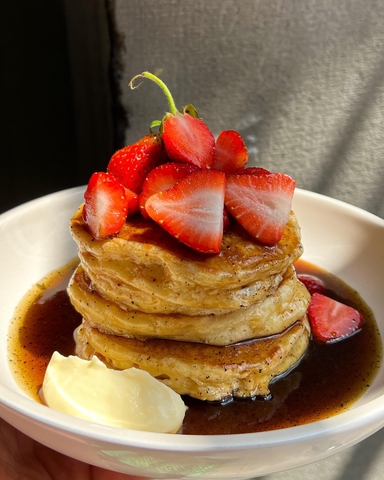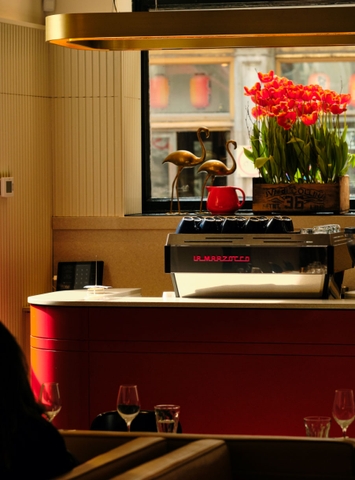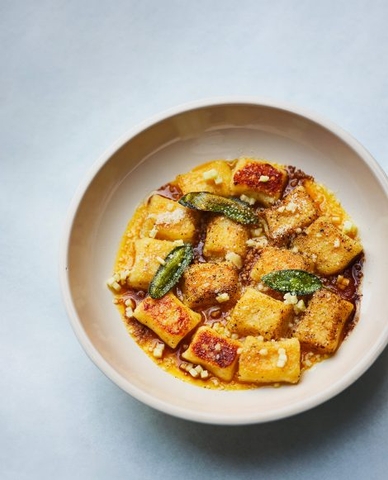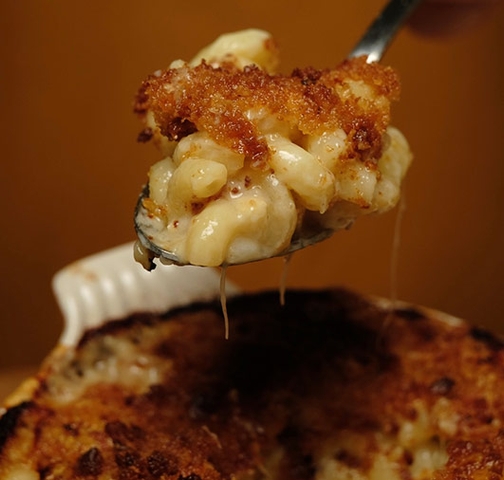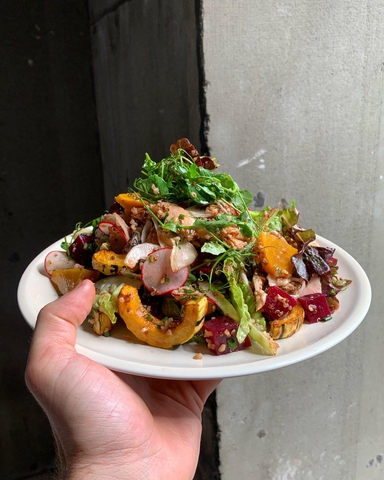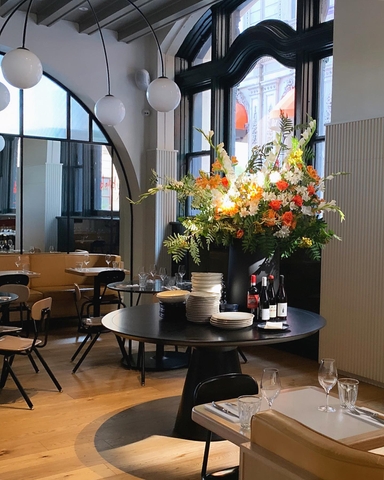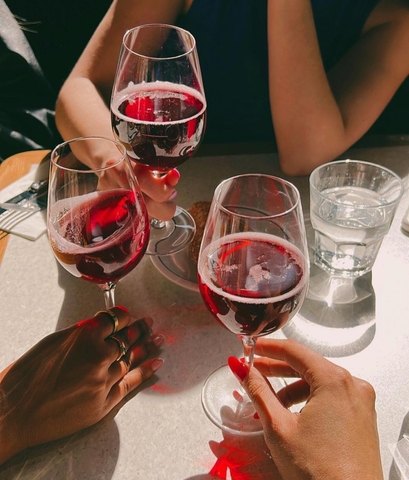 Dandy

$$
Monday: 10:00 AM – 4:00 PM
Tuesday: Closed
Wednesday: 10:00 AM – 4:00 PM
Thursday: 10:00 AM – 4:00 PM
Friday: 10:00 AM – 4:00 PM
Saturday: 10:00 AM – 4:00 PM
Sunday: 10:00 AM – 4:00 PM


Owner(s) Michael Tozzi
Chef(s) Jared Etches
Sommelier Kaitlin Doucette
Opened 2019
Located in Old Montreal, restaurant Dandy is the perfect little hideaway- just chic enough for the perfect lunch date or for a weekend brunch!
Dandy is the impressive new venture of beloved chef, Michael Tozzi  (also responsible for the cuisine at Olive and Gourmando and Club Chasse et Pêche). With a vision to offer refuge for the local passer-by, Micheal created what seems to be the perfect casual and stylish establishment. The restaurant is currently open from morning to afternoon, Wednesday to Sunday. Micheal makes it clear, however, that his intention is to be open all week long in the future!
Dandy inhabits the corner of Saint-Jacques and Saint-Jean, and embraces the New York-ish style that trademarks Old Montreal.  The restaurant conveys the same feeling as a private club, with their notably relaxed and elegant atmosphere. Open space, high ceilings, light colours and impressively large windows all contribute to a feeling of fluidity. Micheal explains how his goal was to maximize the space of the already existing structure. The décor of Dandy was created in collaboration with Montreal design firm, Blazys Gérard. The team wanted to enhance the building's natural character with a retro-modern style, and they were certainly successful! We especially have a weakness for the giant circular mirrors that are dotted throughout the space, and the comfortable leather benches!
In the realm of food, the words to watch are spirit and freshness. Micheal is joined by Ritchie Nguyen of Maison Publique, and together they make an incredible team! Expect to eat classic comfort food dishes that are very well executed. At lunchtime, the menu at Dandy is inspired by Italian cuisine, a nod to Micheal's own roots. The fresh pasta, sandwiches and salads are always prepared with quality seasonal ingredients. We highly recommend the buttermilk fried chicken sandwich with an apple remoulade! Their fresh and spirited approach to cuisine is translated  in their brunch menu as well. The pancakes with lemon curd and cream are great! Micheal explains how the menu is reflective of the food that bring himself the most pleasure.
Even though it is only open until lunch, an alcohol menu is necessary to match the fun and relaxed atmosphere at Dandy. The alcohol menu was created with the help of the amazing Kaitlin Doucette, who is also responsible for the drinks at Foxy, Un Po Di Piu, and Joe Beef. Kaitlin designed the menu with the aim of encouraging customers to be adventurous and try new things. The inventive alcohol menu is complemented by a few classic cocktails and a beer.
With tasty dishes and an engaging decor, Dandy is a new address in Old Montreal where you can linger from morning until afternoon.
Written by Sydney Carter