Foiegwa: A French diner Americanized just right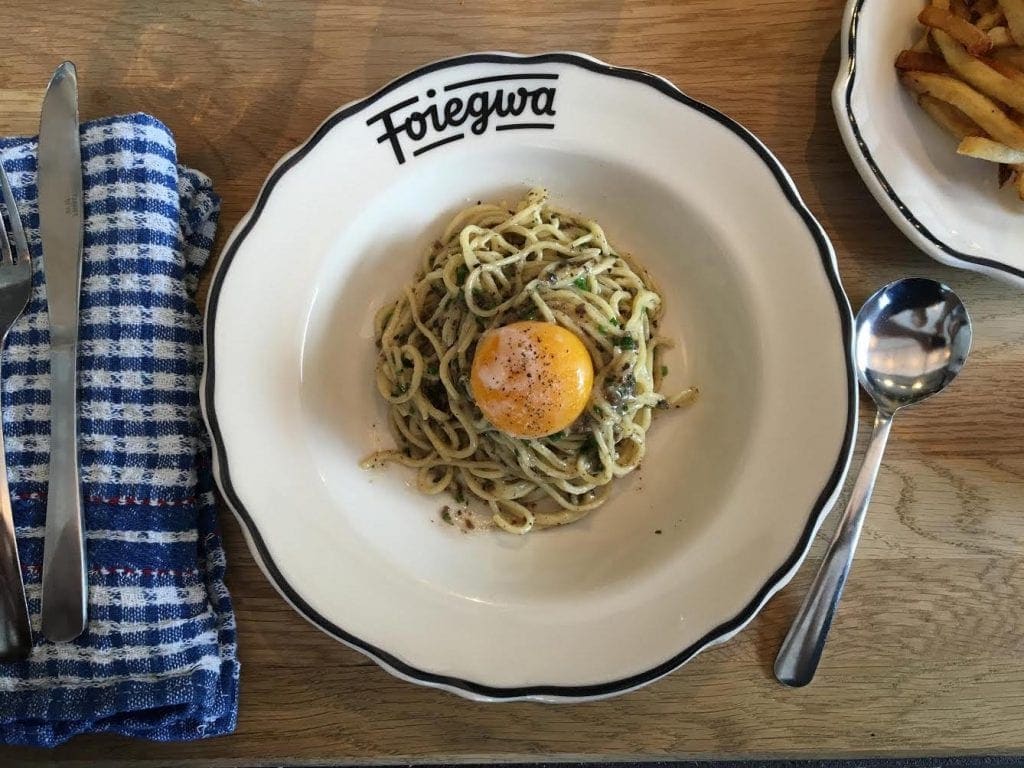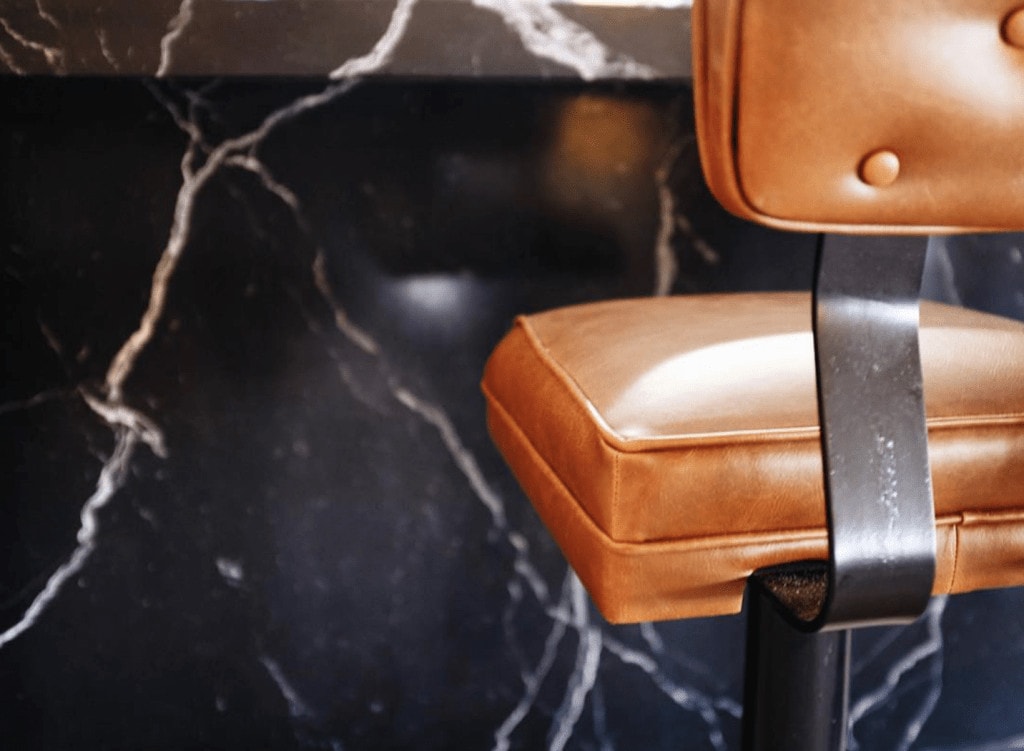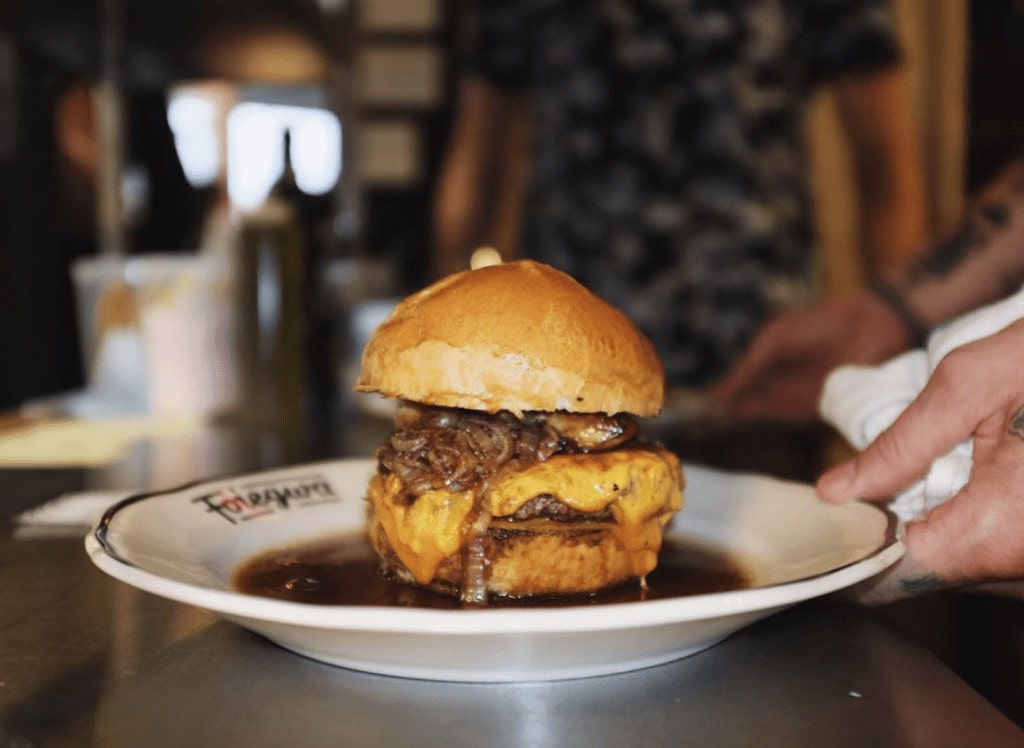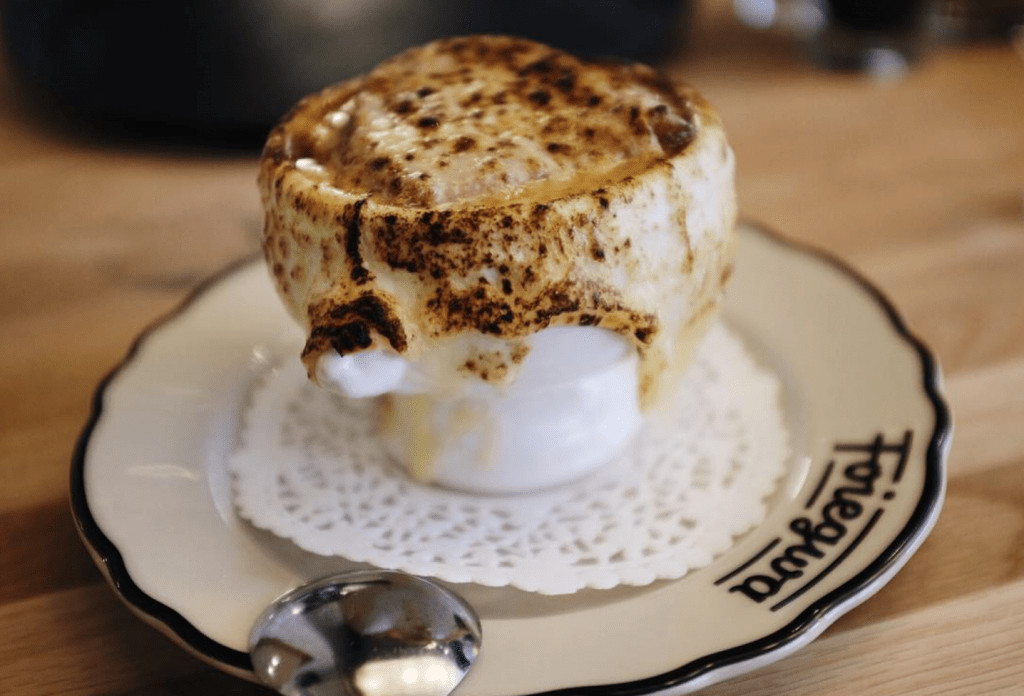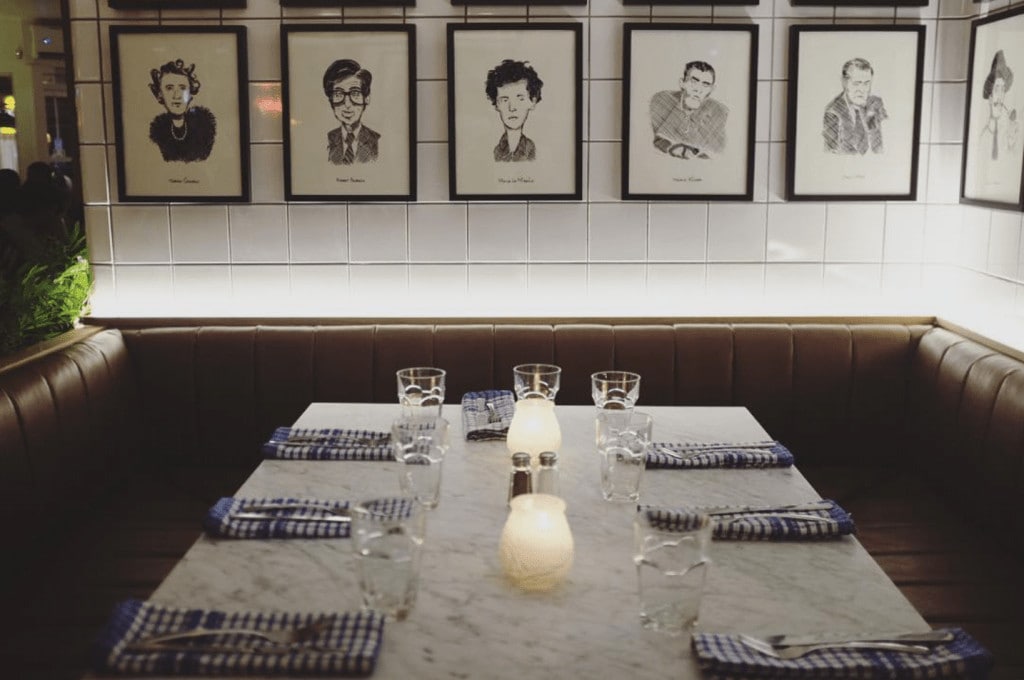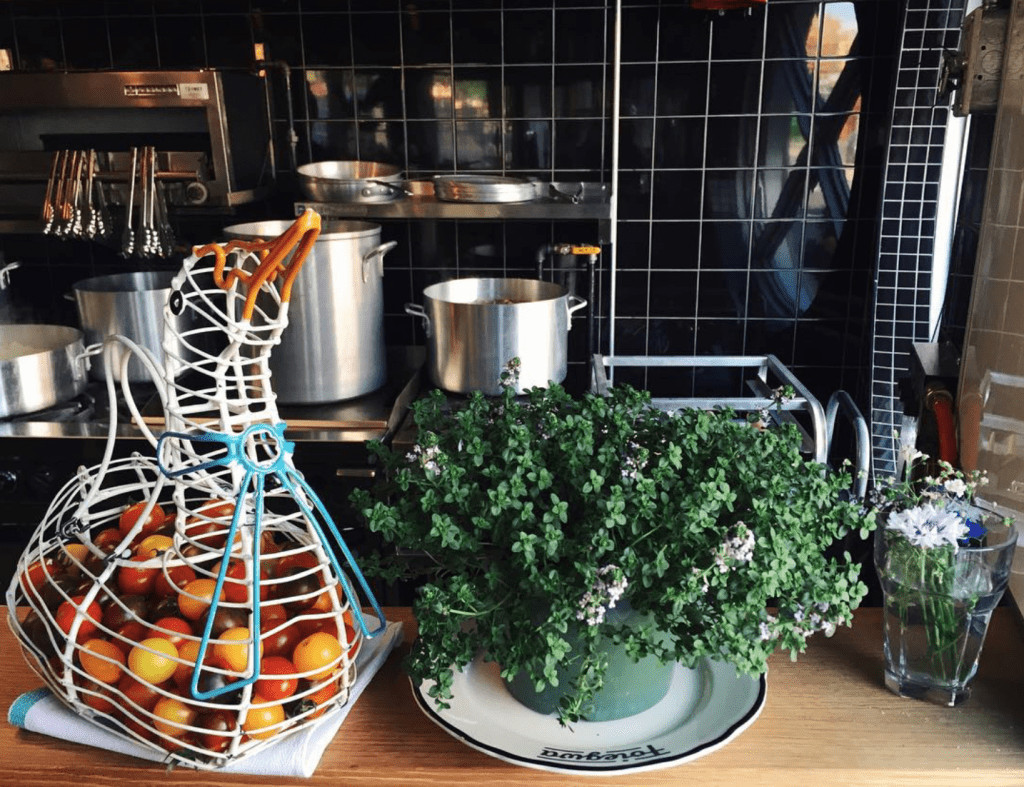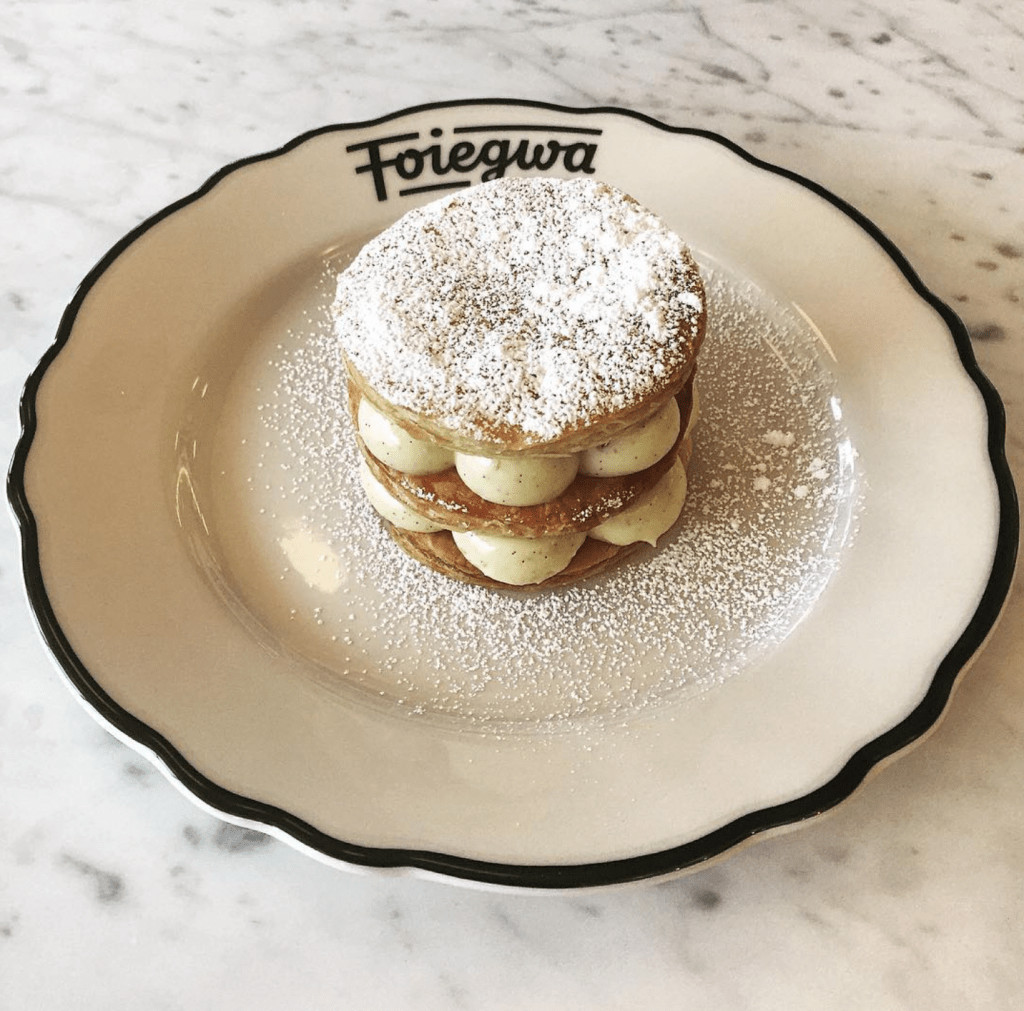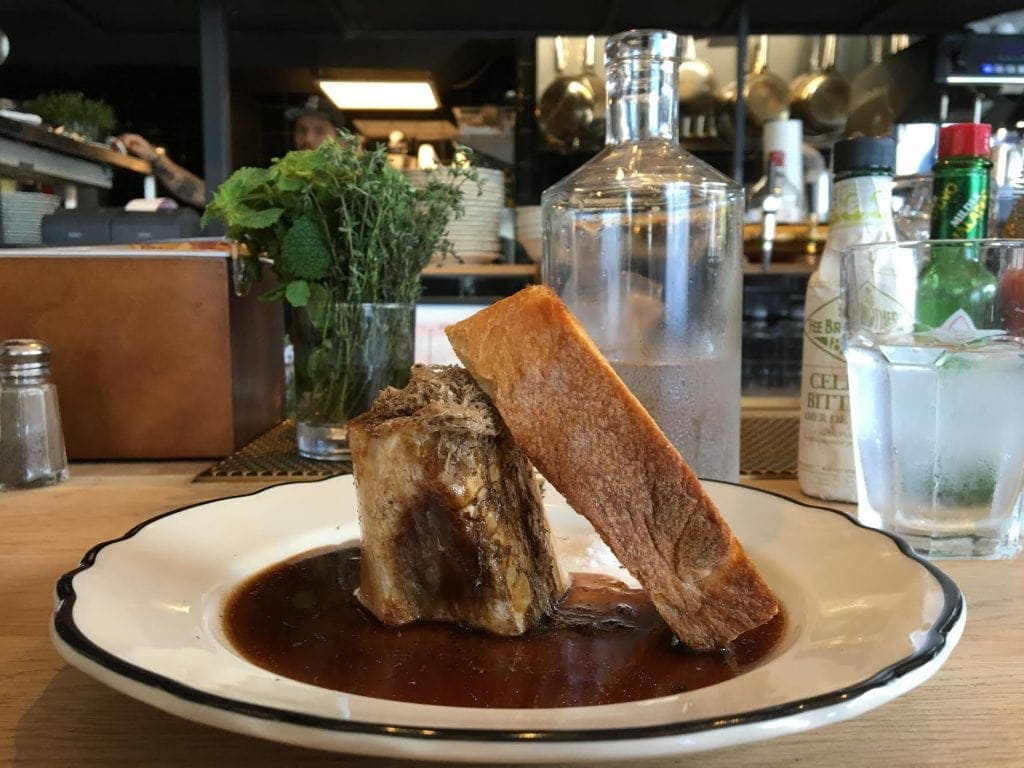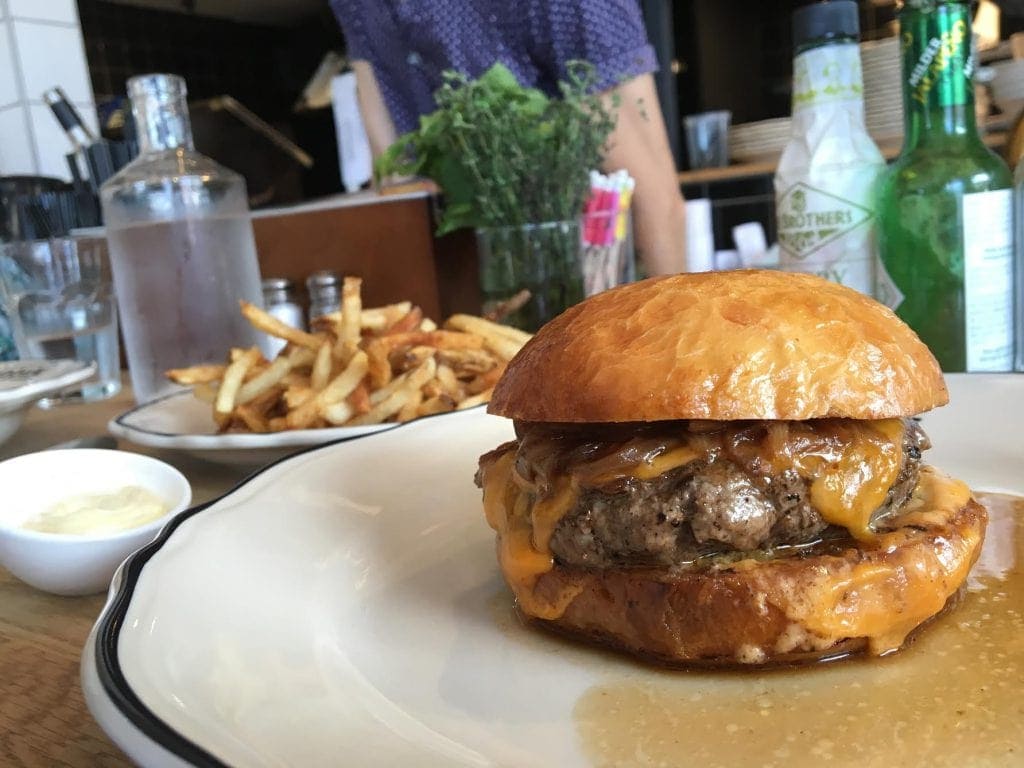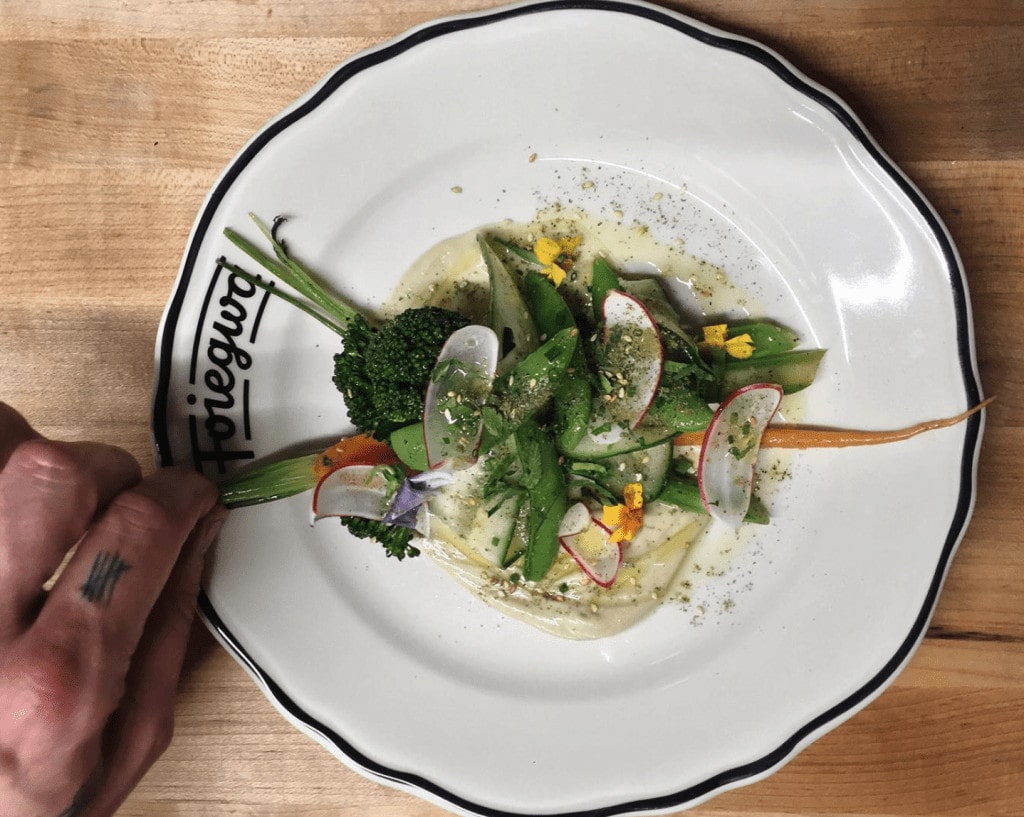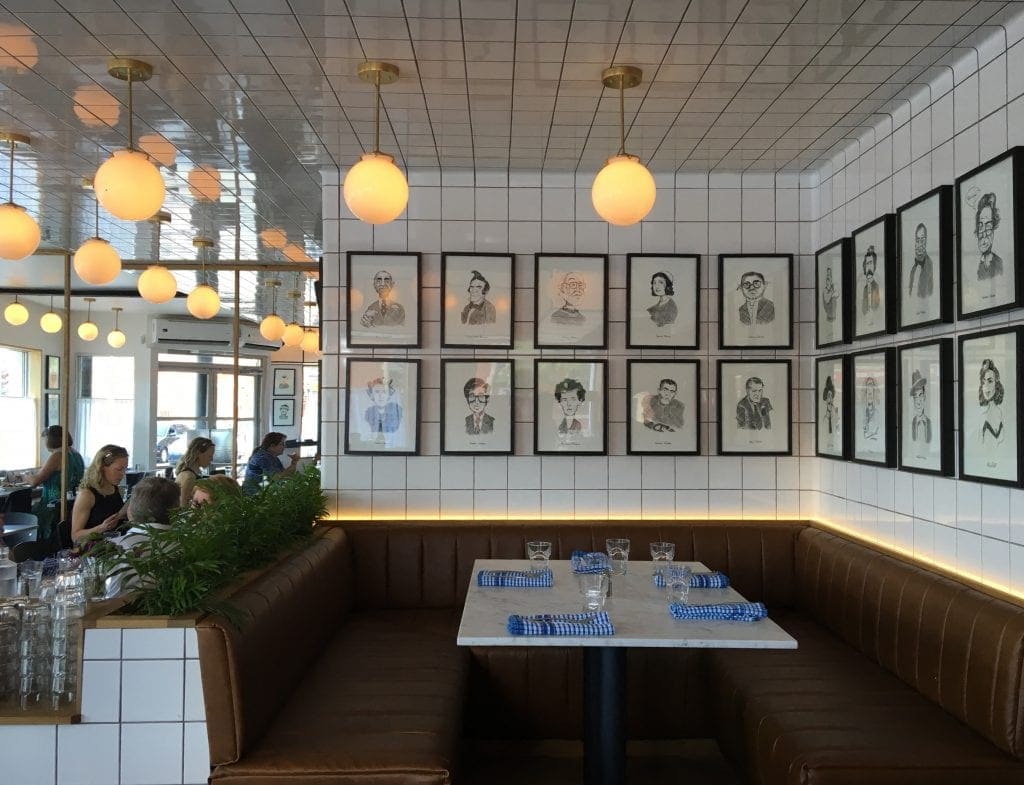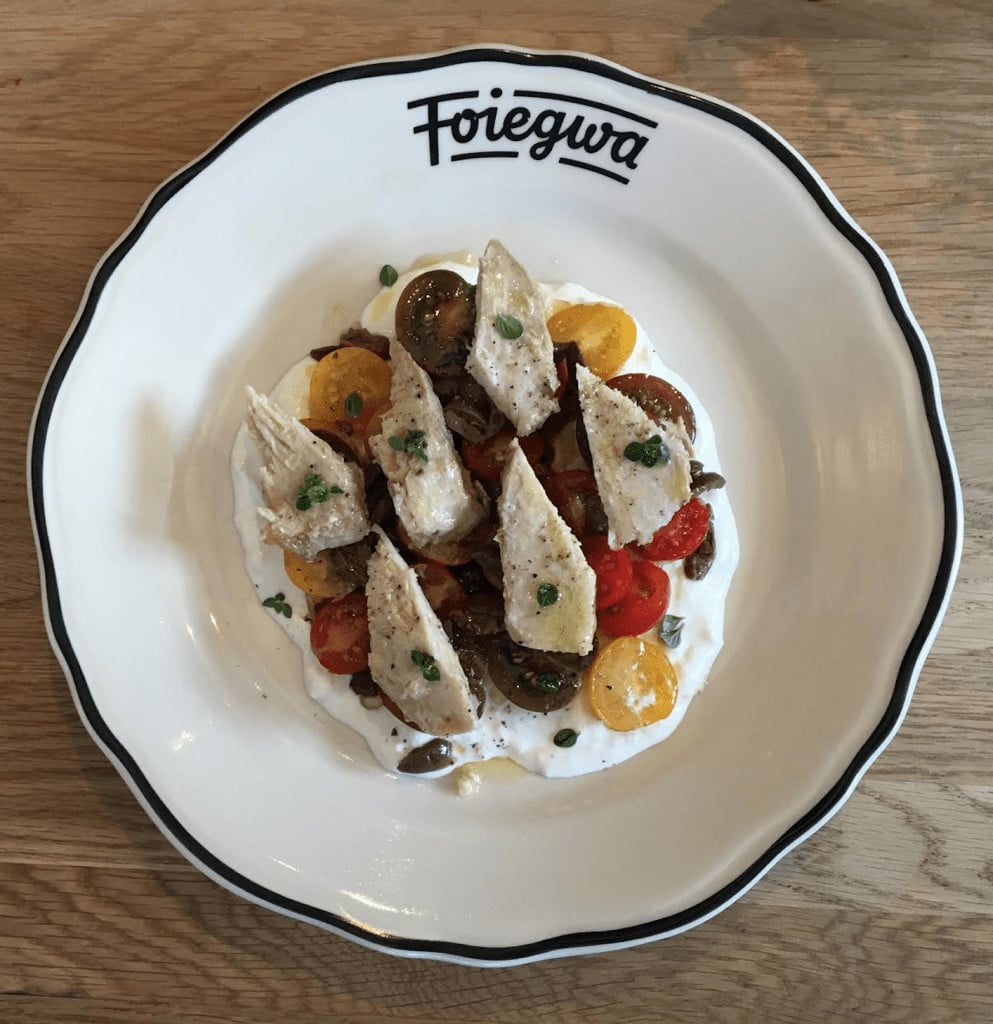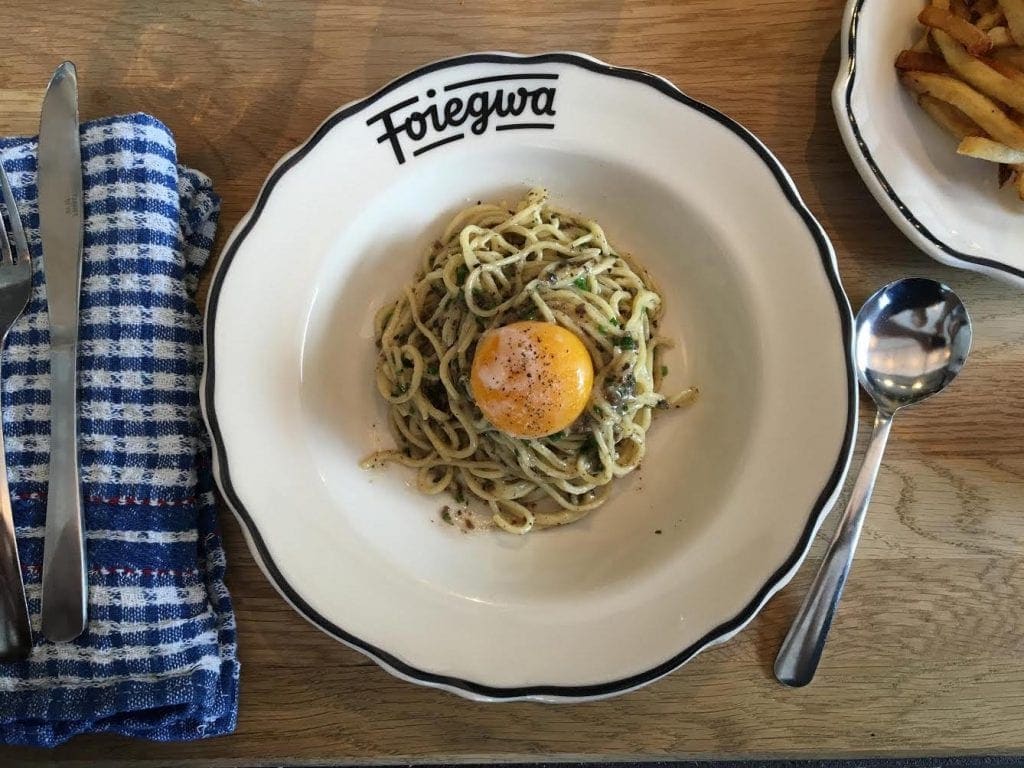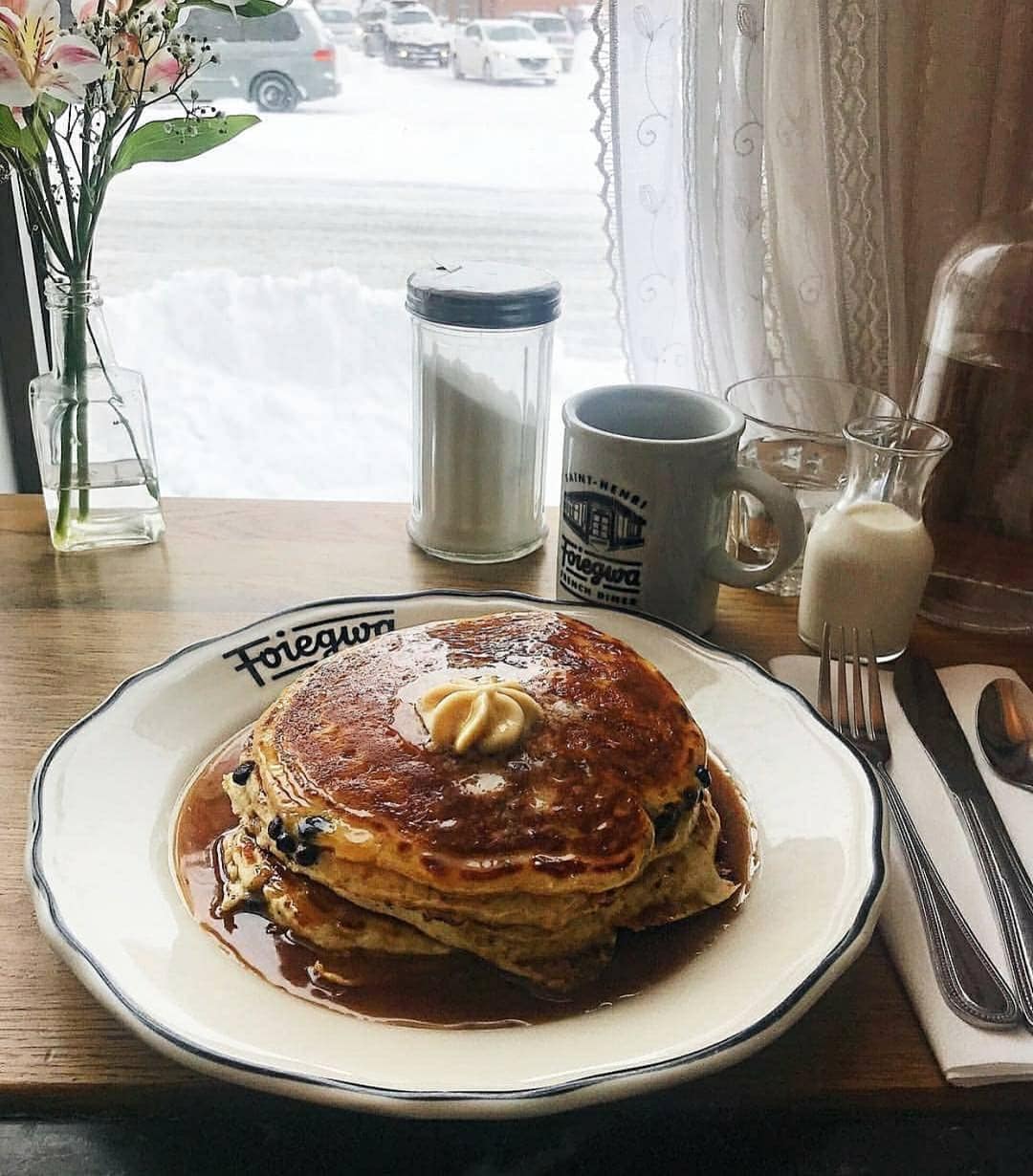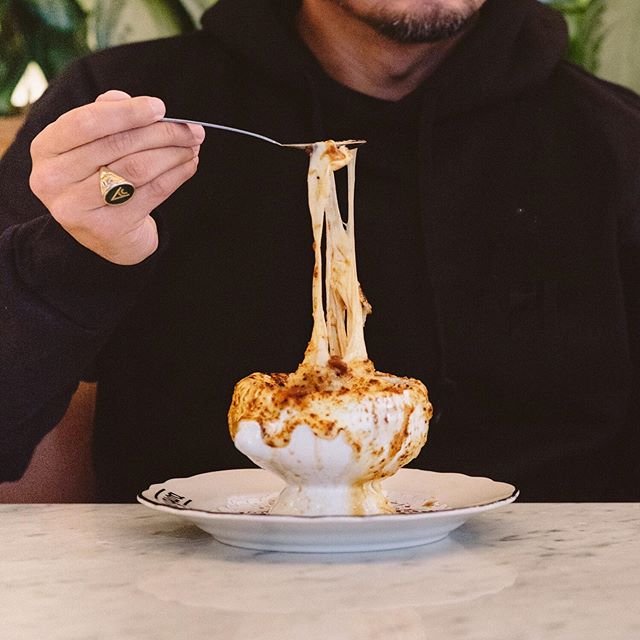 Foiegwa

$$$
Monday: 10:00 AM – 2:00 PM, 5:00 – 10:30 PM
Tuesday: 5:00 – 10:30 PM
Wednesday: 5:00 – 10:30 PM
Thursday: 5:00 – 10:30 PM
Friday: 10:00 AM – 2:00 PM, 5:00 – 11:00 PM
Saturday: 9:00 AM – 2:30 PM, 5:30 – 11:00 PM
Sunday: 9:00 AM – 2:30 PM, 5:30 – 10:30 PM


Owner(s) Jérémie Falissard, Roberto Barroco, Gauley Brothers, Louis Koorevaar, Marcus Sahou, Nicolas Dauzet, Christophe Beaudoin
Opened 2016

Accepts mastercard, visa
50 Seats
Accepts groups
Foiegwa has taken over the diner on the corner of Atwater and Notre-Dame West, and offers decadent and comforting cuisine until the wee hours of the night!
Yes, "Foiegwa" is a strange name, and no, you're not alone in being embarrassed to say it.
The name comes from an anecdote from the owners. They were invited to an event in Las Vegas a few years ago to do a pop-up during the Life is Beautiful festival. Foie gras was banned in California and throughout the evening, customers kept saying "Oh my god, it's so good! Foie gwa! So good!" And from then on it became a running gag. The owners started using the word as a hashtag on Instagram, and a buzz was created. Hats, jackets, and t-shirts came in, and then Foiegwa Restaurant was born.
The owners are Jérémie Falissard, Roberto Barroco, the Gauley Brothers, Louis Koorevaar, Marcus Sahou, Nicolas Dauzet and Christophe Beaudoin. They are young, dashing and full of talent.
They also own Barroco and Bocata in Old Montreal, which we love. They were looking to open a place in St-Henri because of the vitality and bustle of the neighbourhood.
Together, they took over the space at the corner of Atwater and Notre Dame West – where La Belle Province was for years – and turned it into an Americanized French diner. The Gauley Brothers designed the elegant and comfortable space that seats about 50. There are lots of white tiles, leather banquettes, round lamps and marble counters; it's chic, but just right. It feels like a diner, but with a touch of refinement.
Food wise, Mickaël Fischer is in charge of the menu. There, you'll find revisited French classics at relatively affordable prices. For starters, you will find – among others – country terrine with foie gras, frog legs, bone marrow, niçoise salad, and escargots. As main courses, you will then have a choice of cheeseburger (extra foie gras available), mussels à la provençale, vol-au-vent with duck confit, ribs and cassoulet or tartares. Finally, finish off the feast with profiteroles, homemade soft serve, or the dessert of the moment – to name but a few. Our favourites include the spaghetti with butter and black truffle, and their exquisite burger, which is on our list of the best burgers in town! The plates are well done and the dishes are quite delicious.
Note that the kitchen closes at 2am, 7 days a week!
The menu is quite fixed, but does adjust a bit with the seasons. They also offer one of the most decadent brunches in town on weekends!
On the cocktail side, it's Christophe that concocts them. They offer a little more than a dozen options between $7 and $14, that include both classics and house cocktails. As for wine, Antoinette Richard is in charge of the menu. The list includes many private imports, with Maitre de Chai, Oenopole, Boires and Vinealis among others. A rather short menu, but with many options between $30 and $50 a bottle.
What we love about Foiegwa includes a bit of everything: the service is charming and welcoming, the menu comforting and delicious, and the decor very nice. A new favourite that we highly recommend.
Written by Sophie Monkman
Photography by Roberto Barroco