Tula: 100% vegan Indian restaurant on the Plateau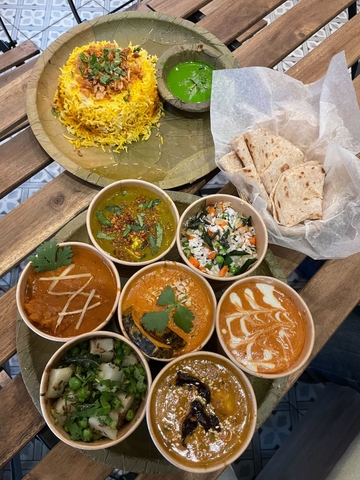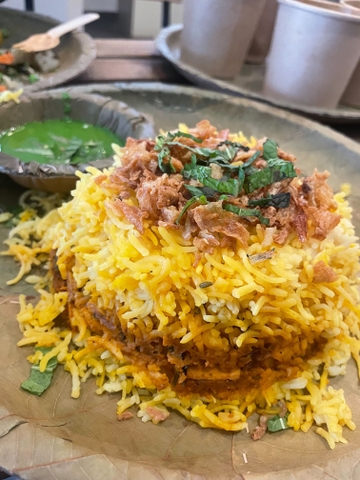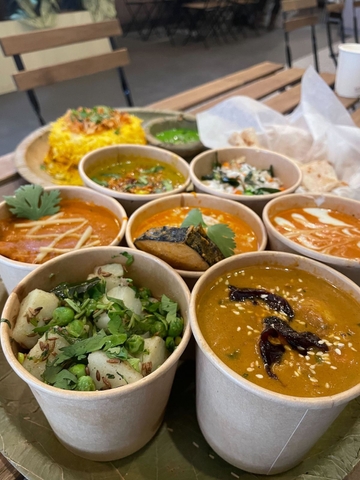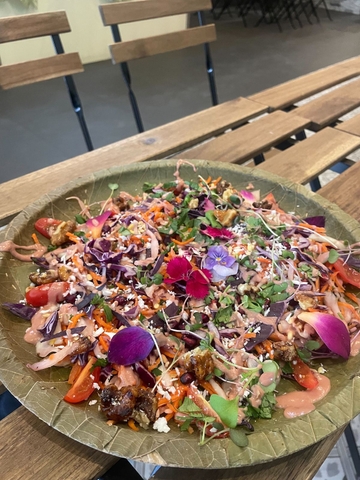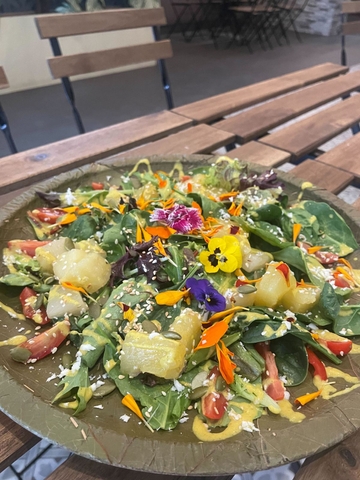 Tula

Monday: 11:30 AM – 2:30 PM, 5:00 – 9:00 PM
Tuesday: Closed
Wednesday: 11:30 AM – 2:30 PM, 5:00 – 9:00 PM
Thursday: 11:30 AM – 2:30 PM, 5:00 – 9:00 PM
Friday: 11:30 AM – 2:30 PM, 5:00 – 9:00 PM
Saturday: 11:30 AM – 2:30 PM, 5:00 – 9:00 PM
Sunday: 11:30 AM – 2:30 PM, 5:00 – 9:00 PM


Owner(s) Abhishek Arun
Opened 2023

Accepts mastercard, visa, cash, debit
35 Seats
Accepts groups
A true neighbourhood gem serving vegan Indian cuisine has opened in the Plateau. At Tula, we discover generous and full-flavoured southwestern Indian cuisine put forward with lightness.
Abhishek Arun, the owner of Tula, first developed the concept in Toronto, where he opened two restaurants. Recently relocated to Montreal, the owner fell in love with the city and expressed feeling "in true harmony with Montrealers". His love of cooking initially came from his grandmother, who inspired many of the dishes on the menu, such as the coconut curry, a family recipe that we particularly enjoyed and which is absolutely delectable. A vegan for 12 years now, Abhishek is not trying to recreate classics from Indian cuisine in vegan form, but rather to introduce authentic vegan dishes from his culture, such as his delicious pindi cholle, a traditional chickpea curry, or his jeera matar aloo dish, which is a mixture of potatoes and peas.
While our entire team fell in love with Tula, we especially appreciated Abhishek, who warmly shares his passion with every customer who walks into his restaurant. This ardour and friendliness can be felt in his traditional simmered dishes, his tasty hot drinks with detoxifying benefits, as well as his fresh and colourful salads, which are delicious.
At lunchtime, the establishment offers curries, biryani and revisited wraps in a bento formula with chapati, rice and salad. On weekends, Tula also offers a completely vegan Indian brunch menu, a first in Canada, according to Abhishek.
While the restaurant's decor is simple and unpretentious, the space is still very warm and inviting. Tula is a multifaceted place focused on wellness and also offers yoga classes and other collaborative events. "We want to break down myths and stereotypes. Indian food can certainly be healthy and balanced," says Abhishek.
Tula means "balance" and its owner explains that the entire philosophy of the restaurant is based on this principle of stability. "If your body is in balance, your whole life will be in balance", he concludes.
Written by Fabie Lubin