A Posto: Coffee, pizza, and sandwiches from the Dalla Rose duo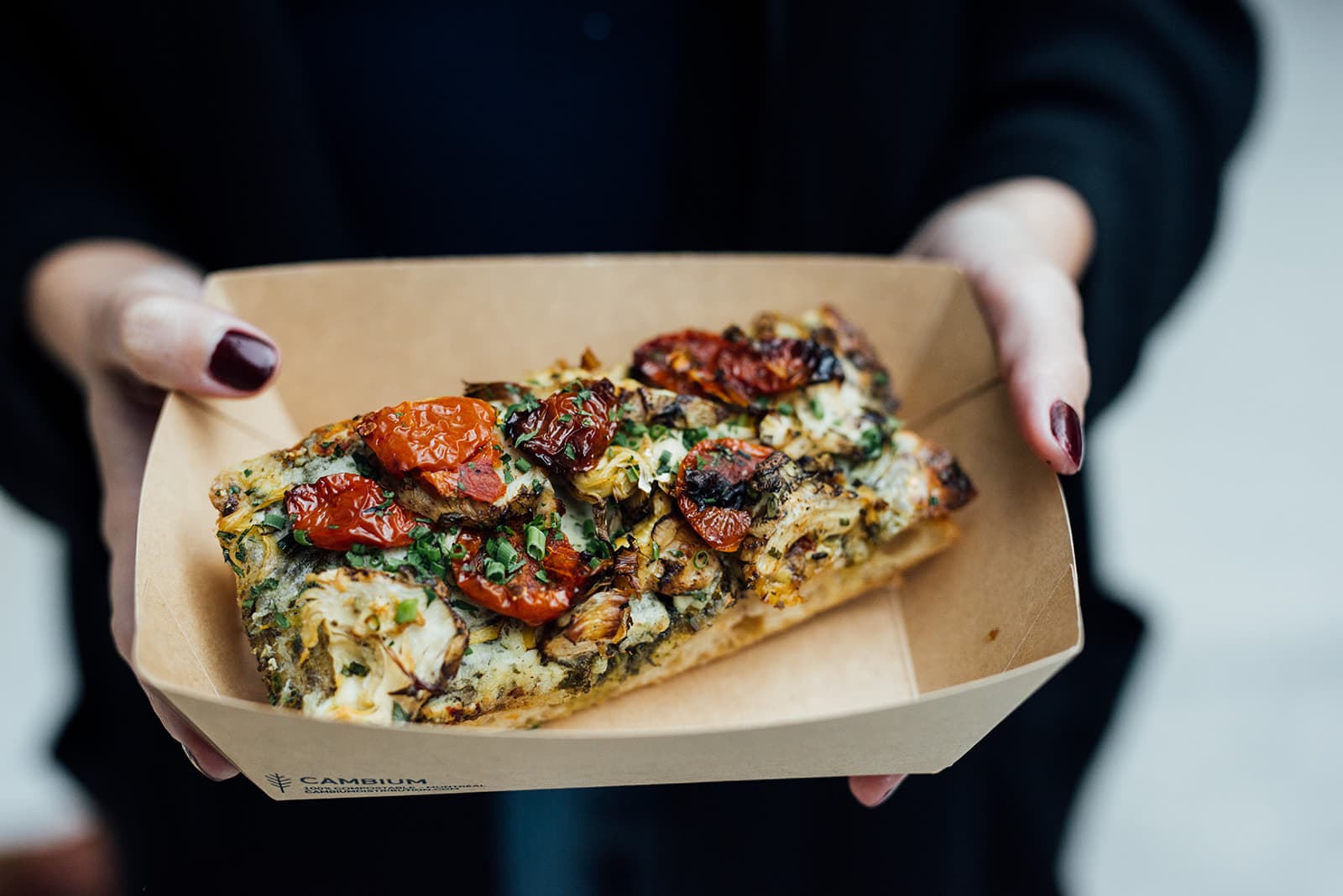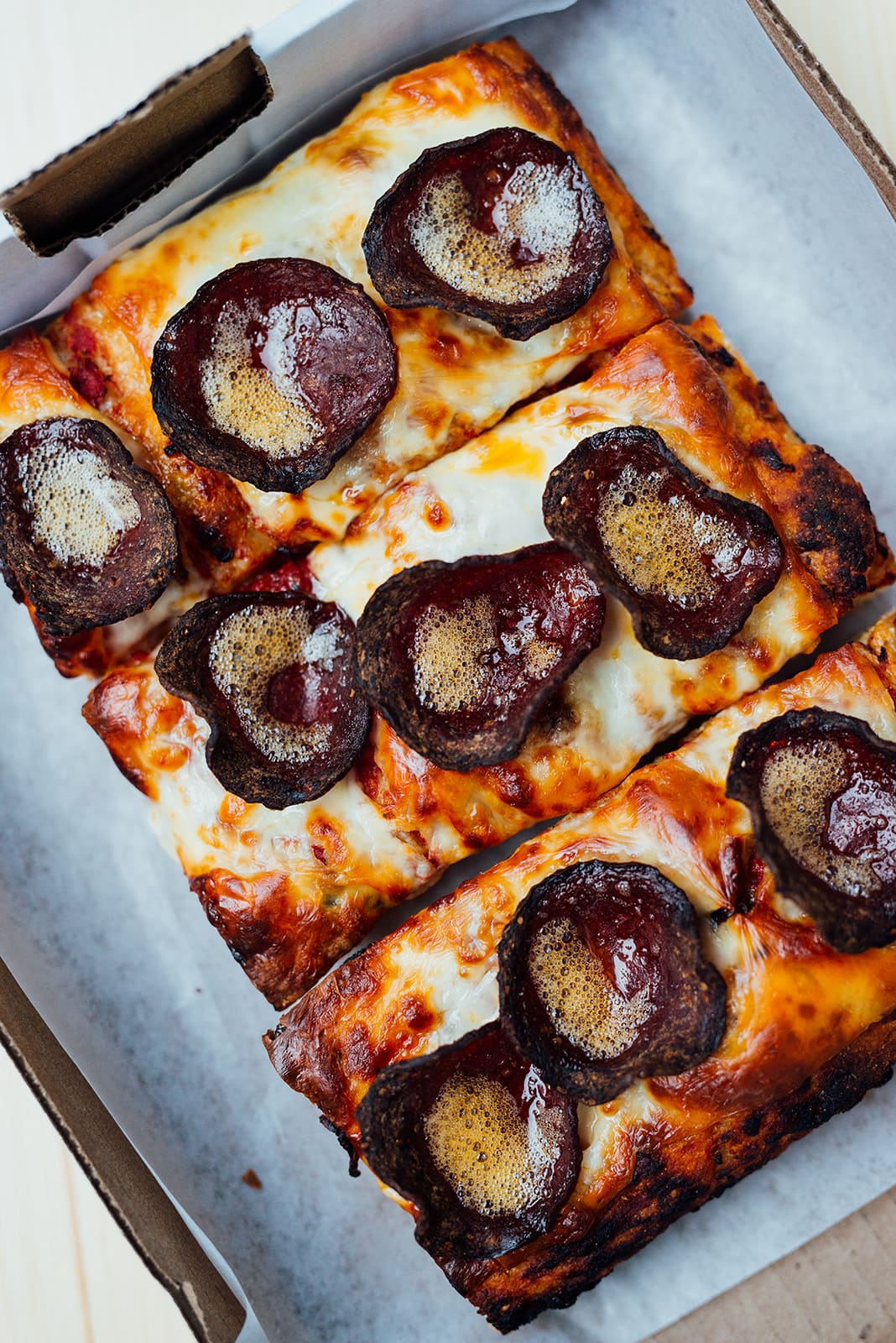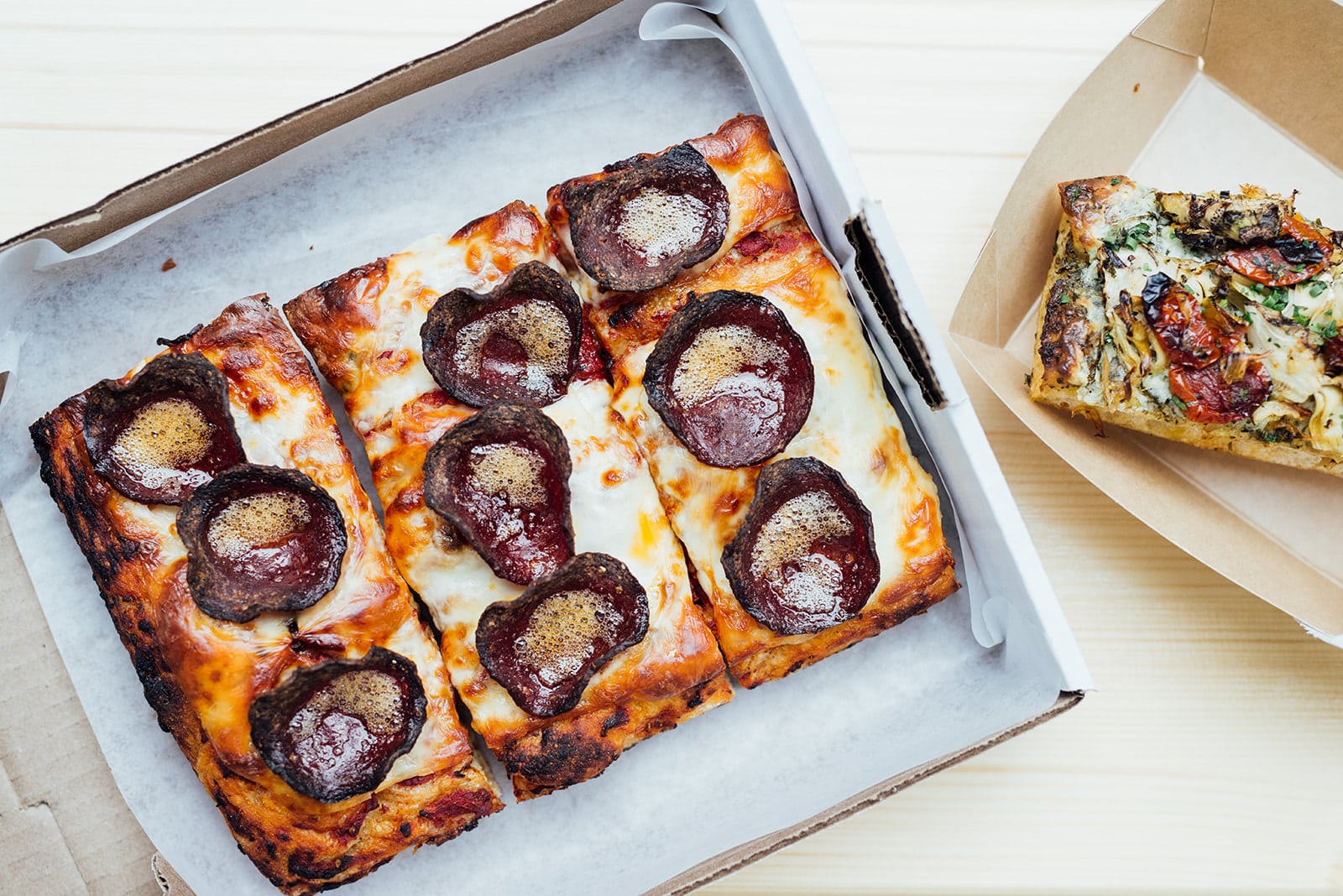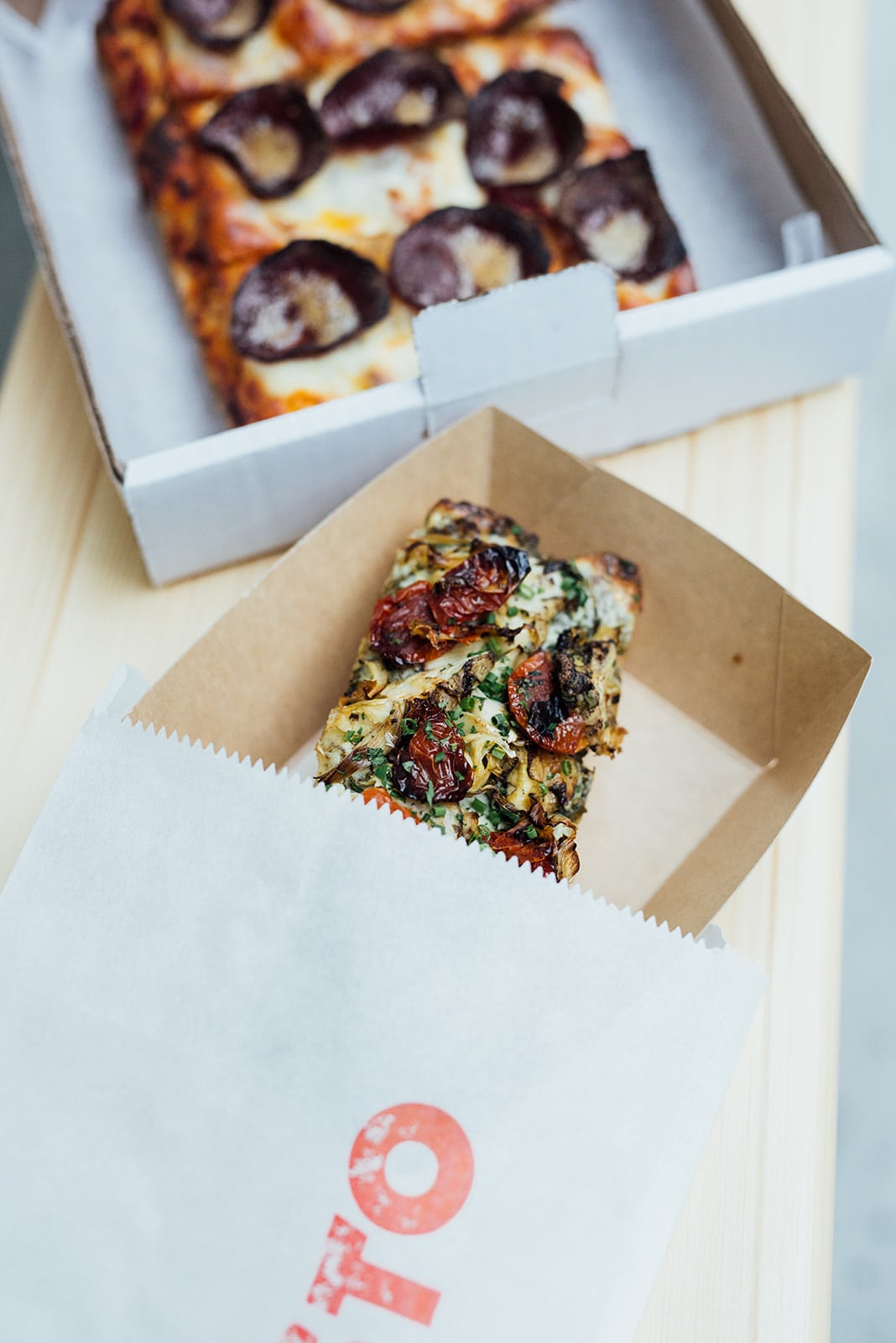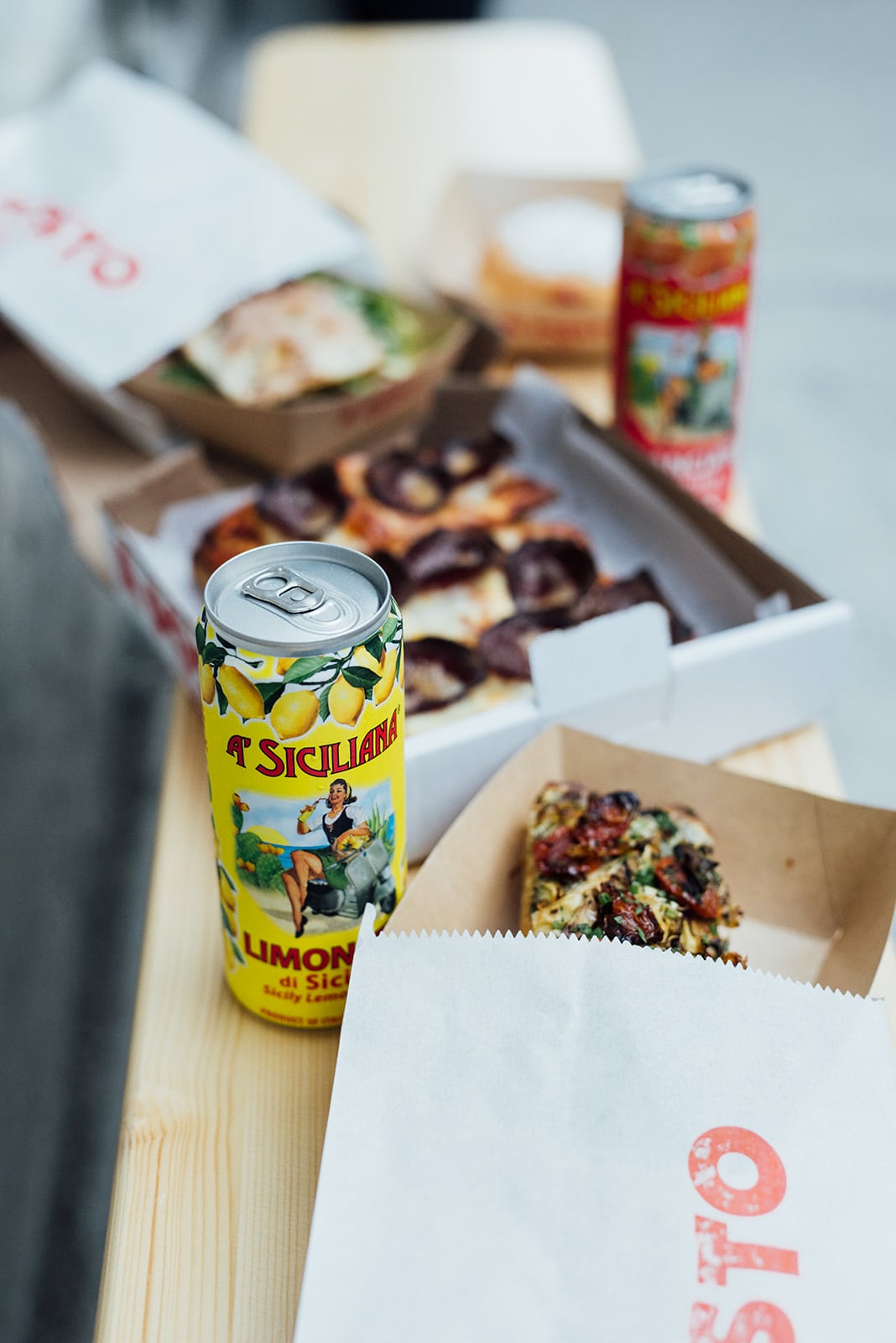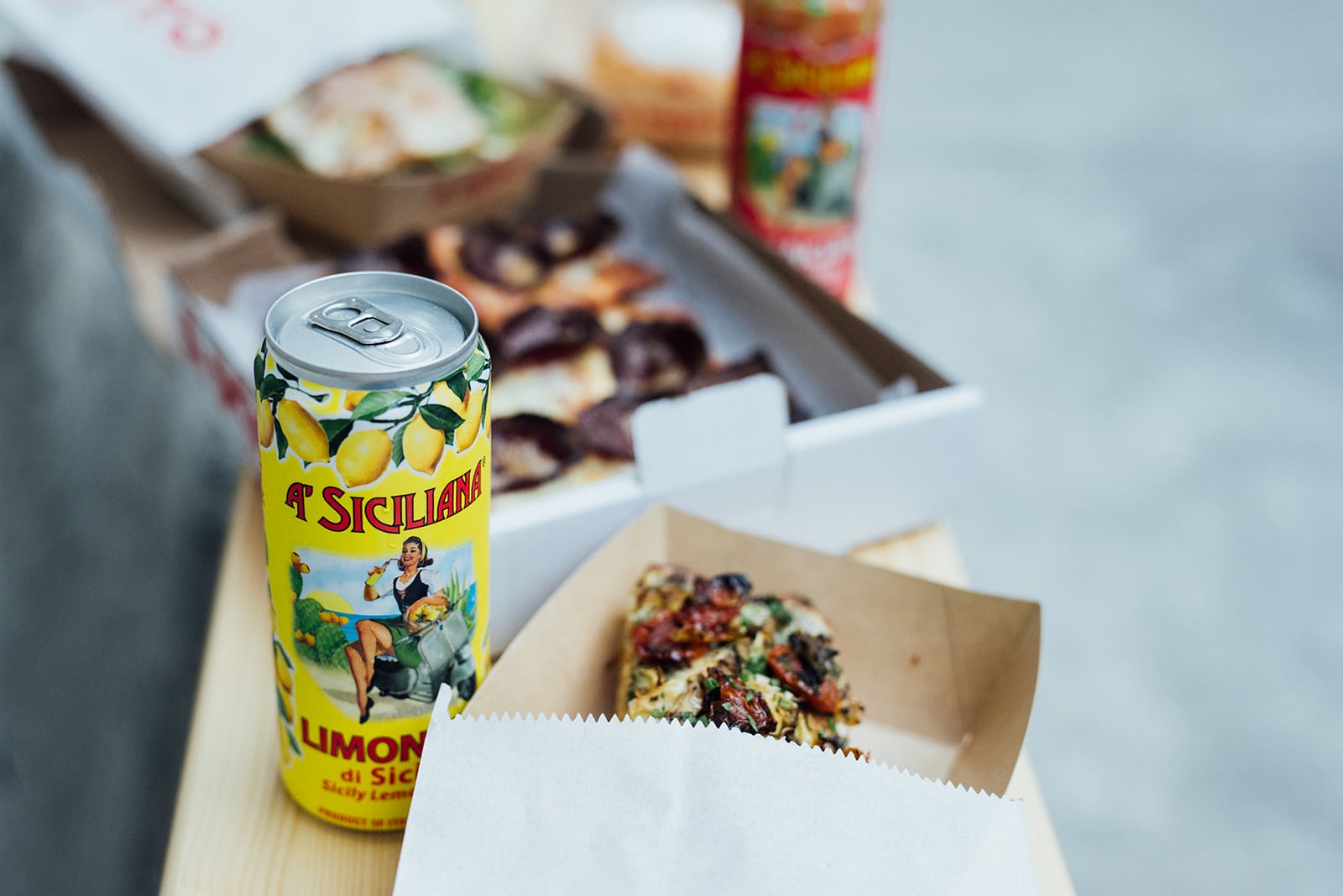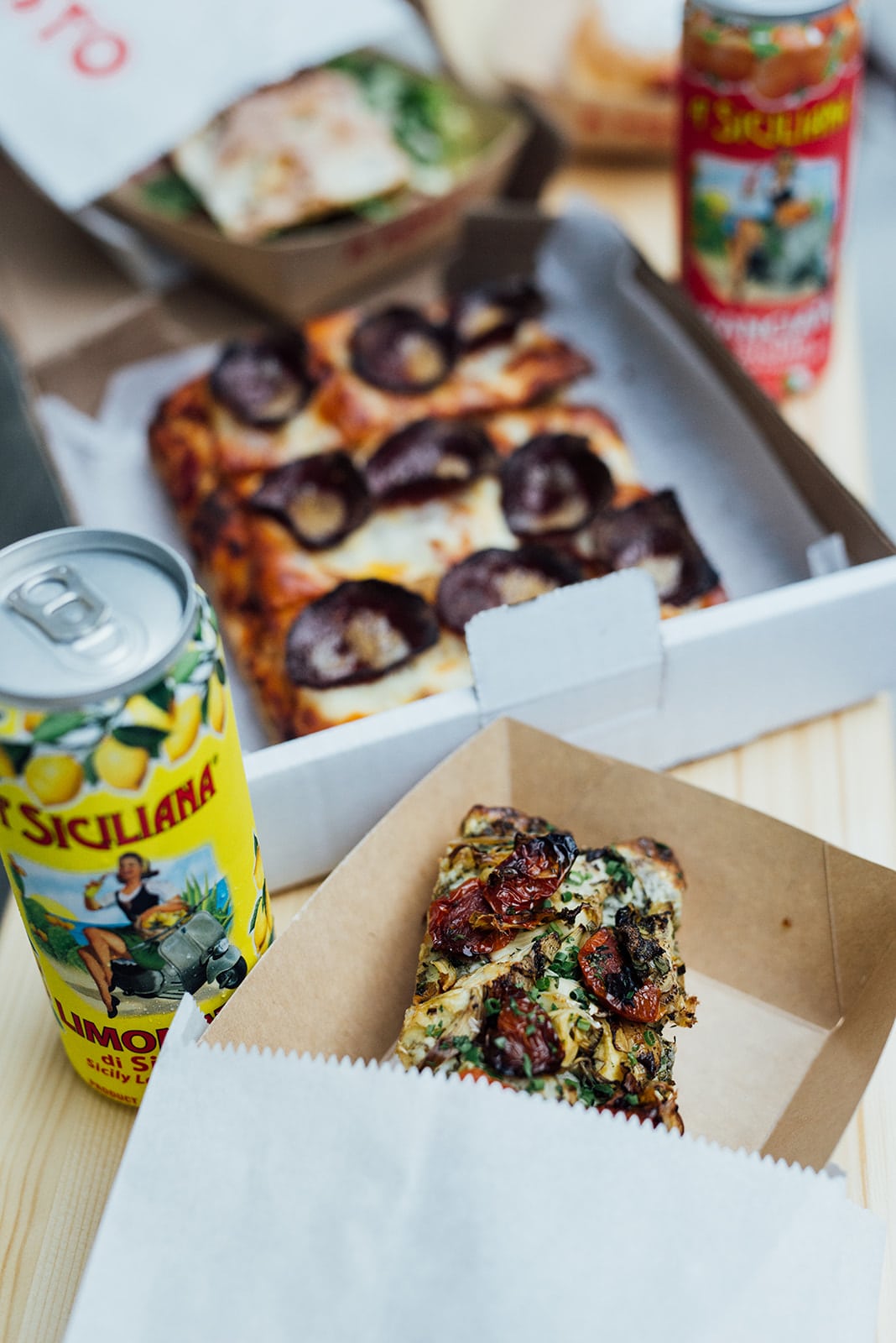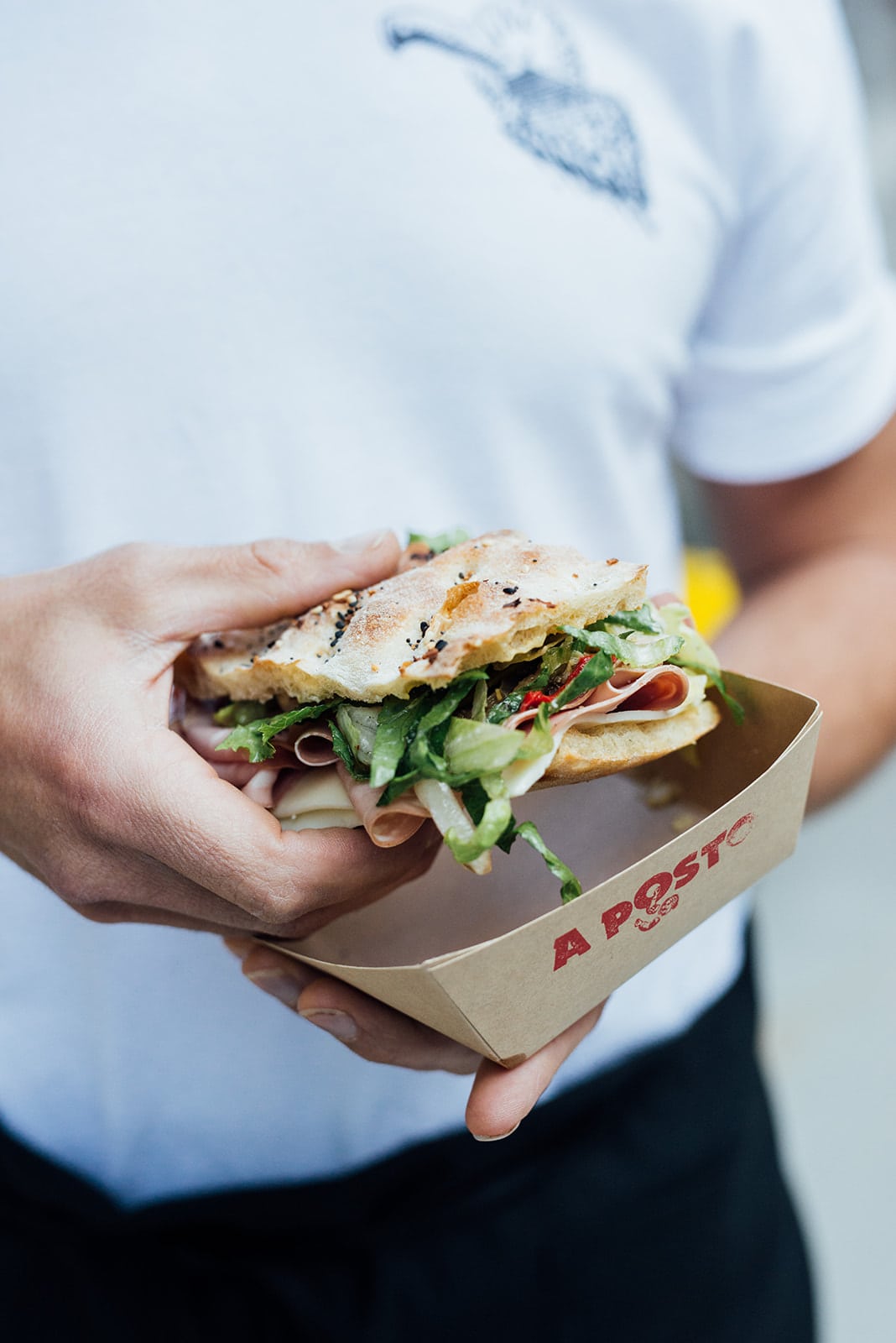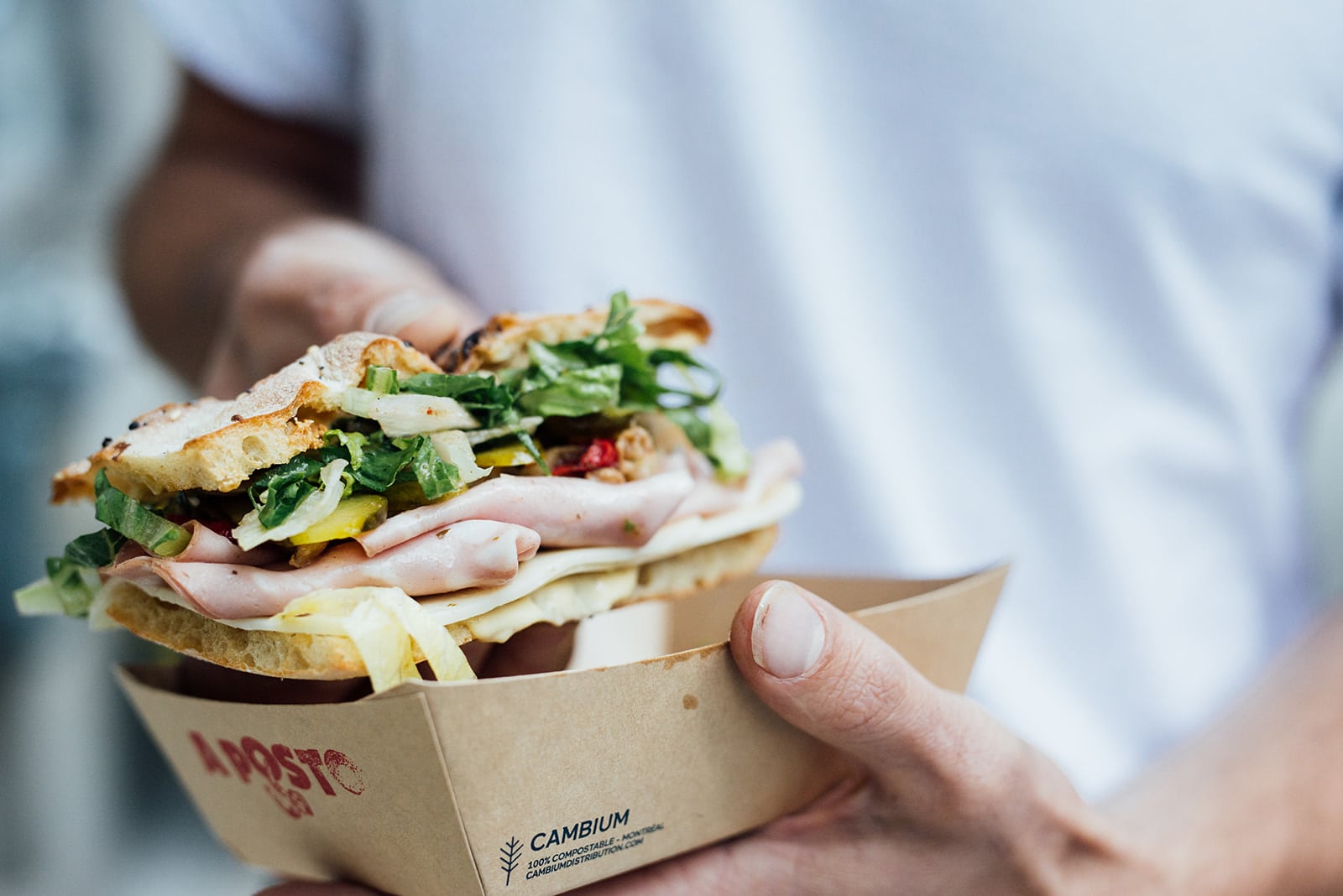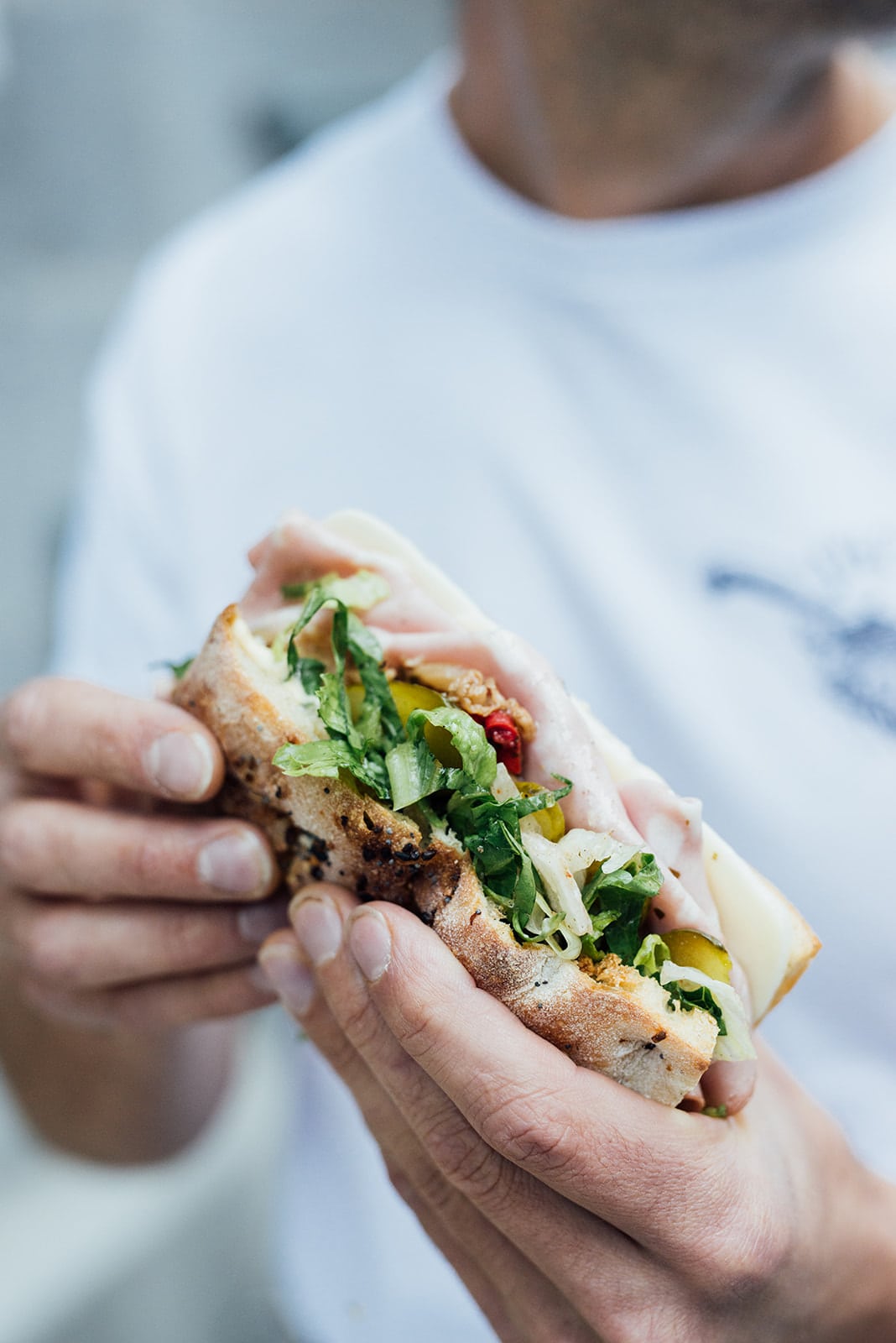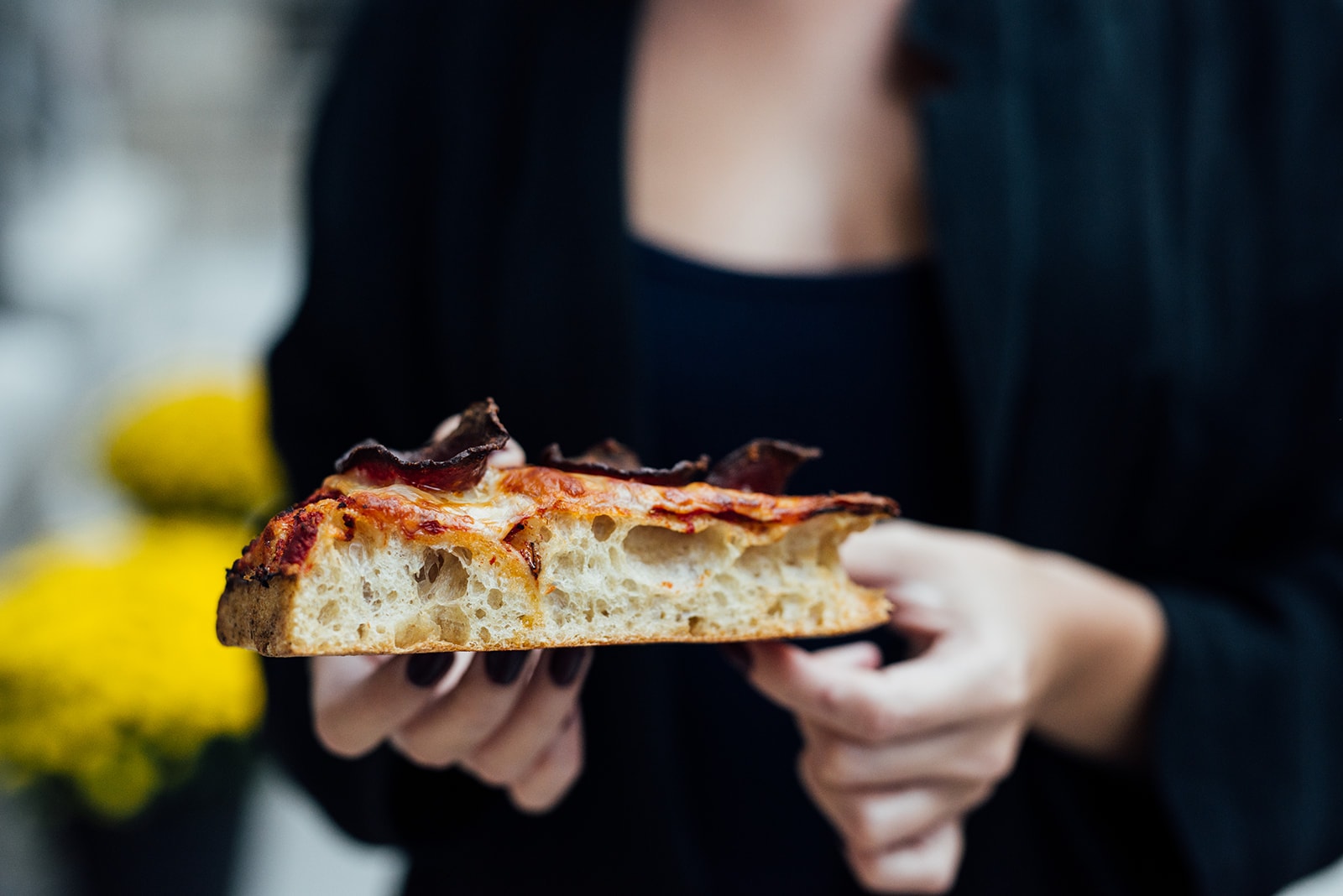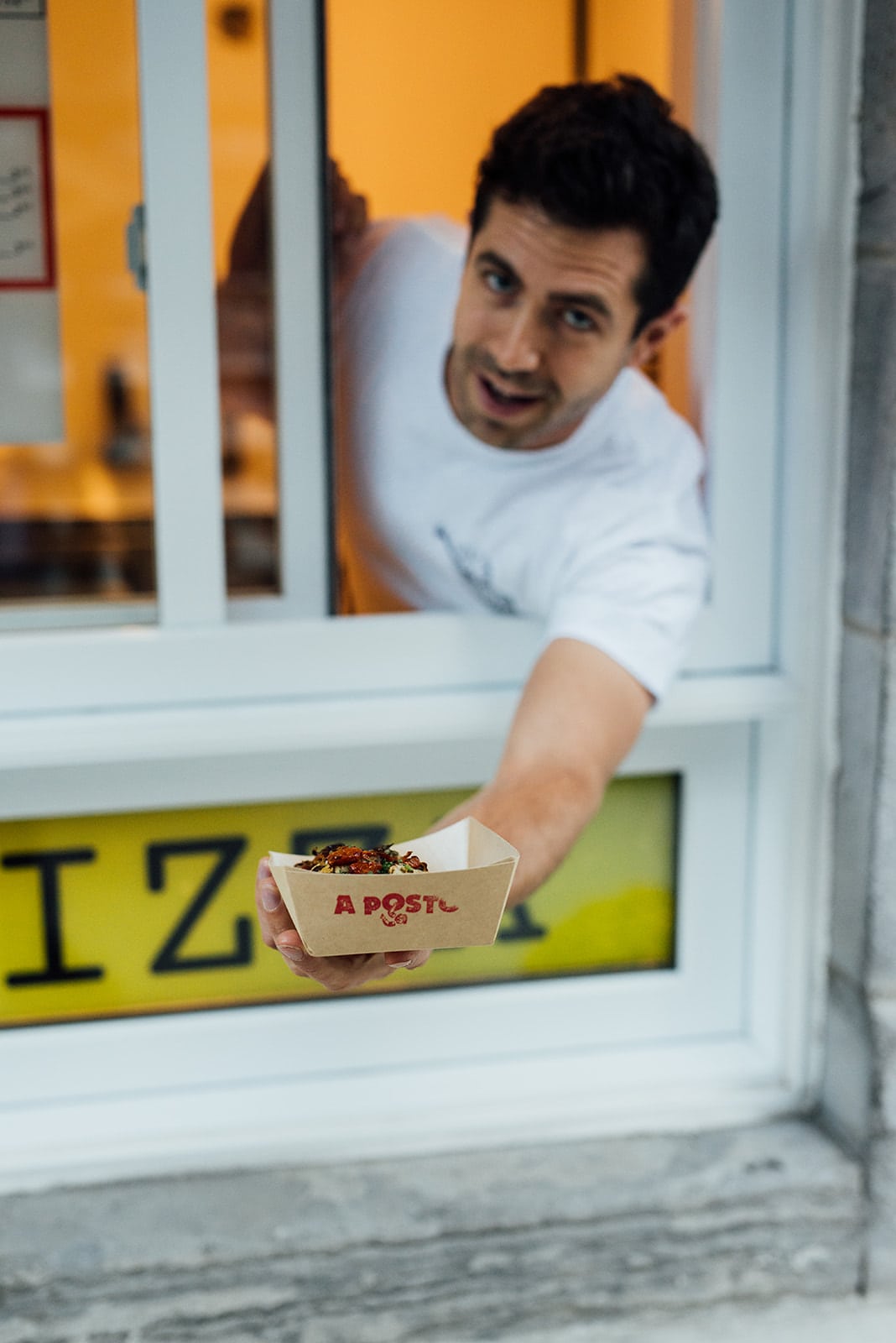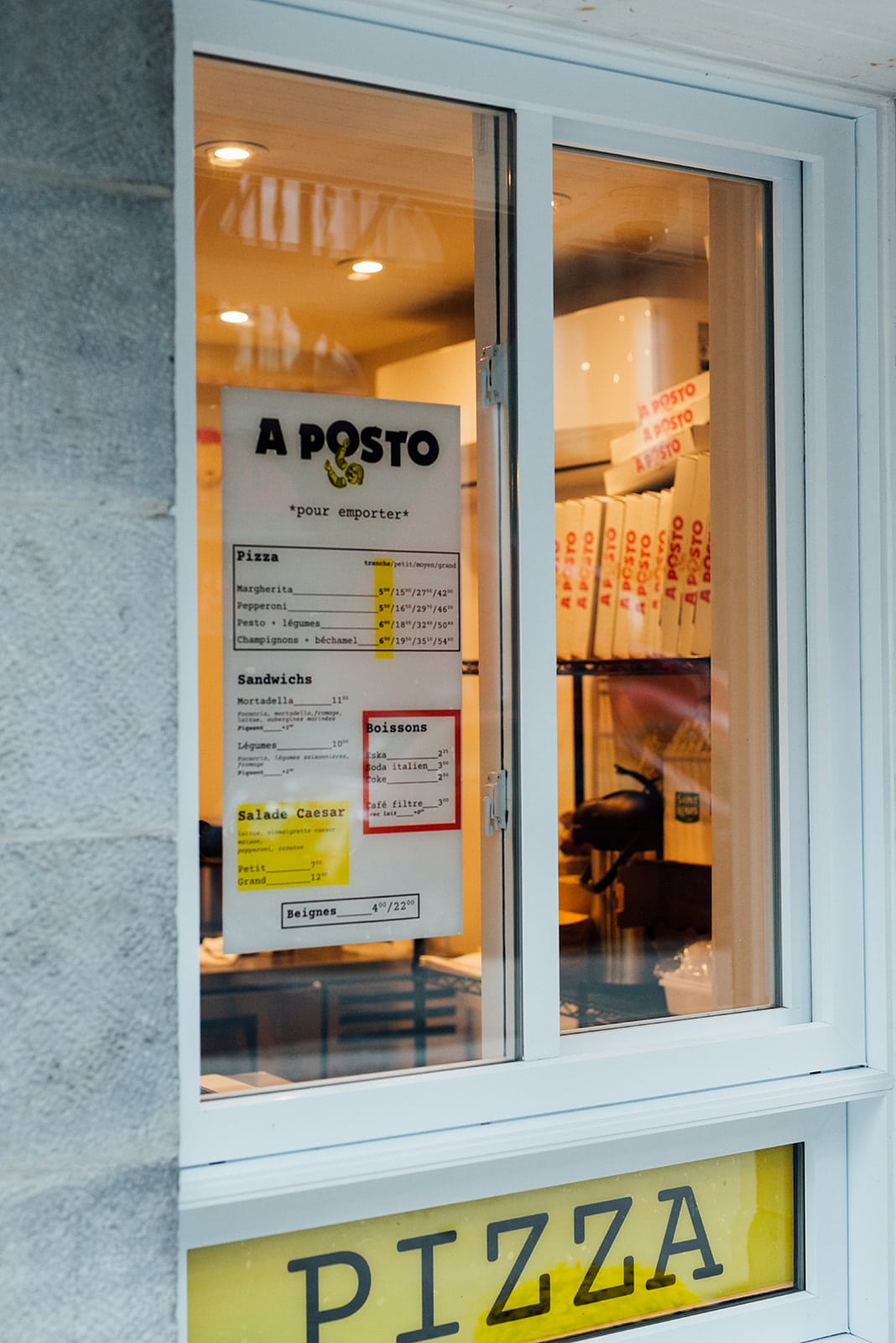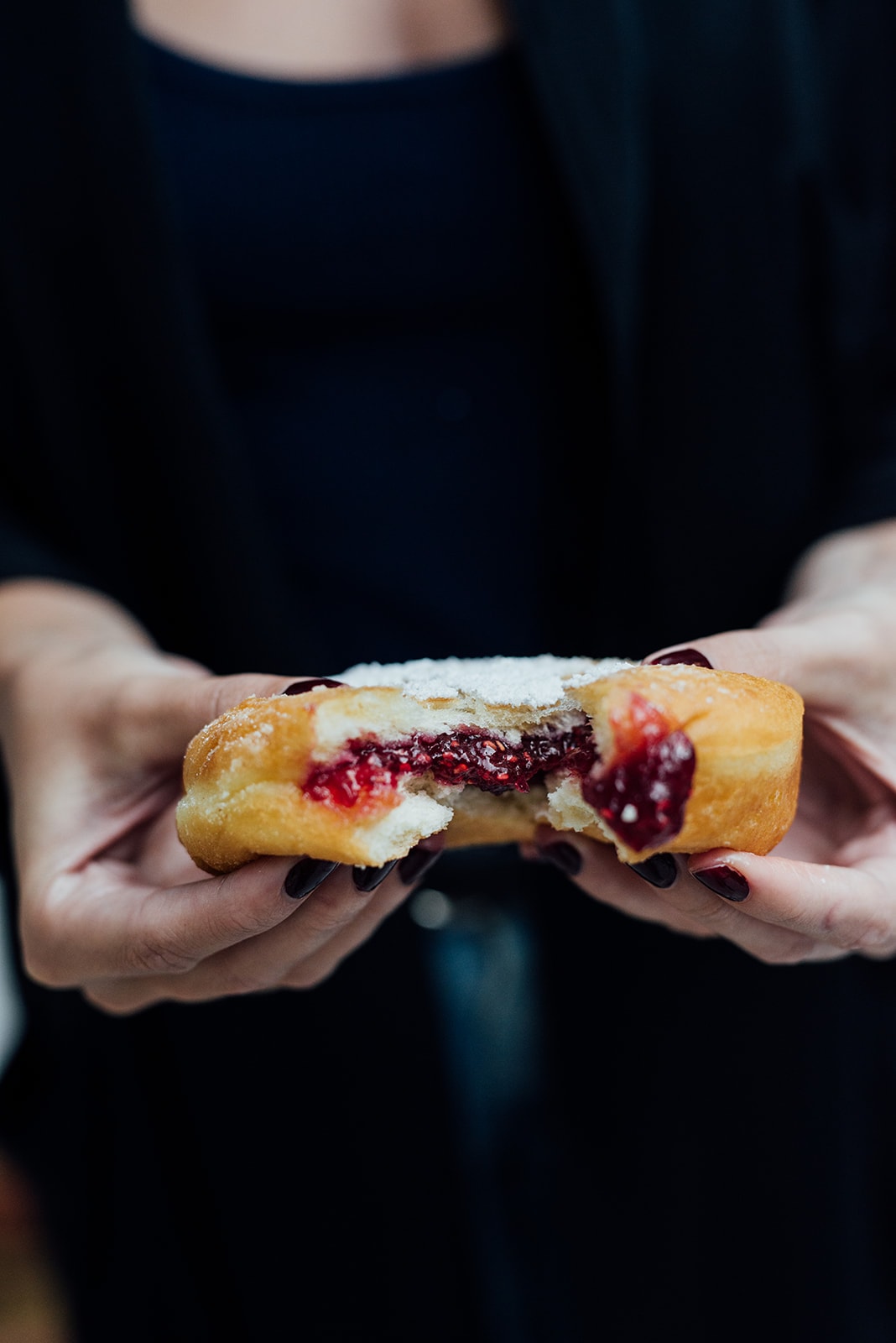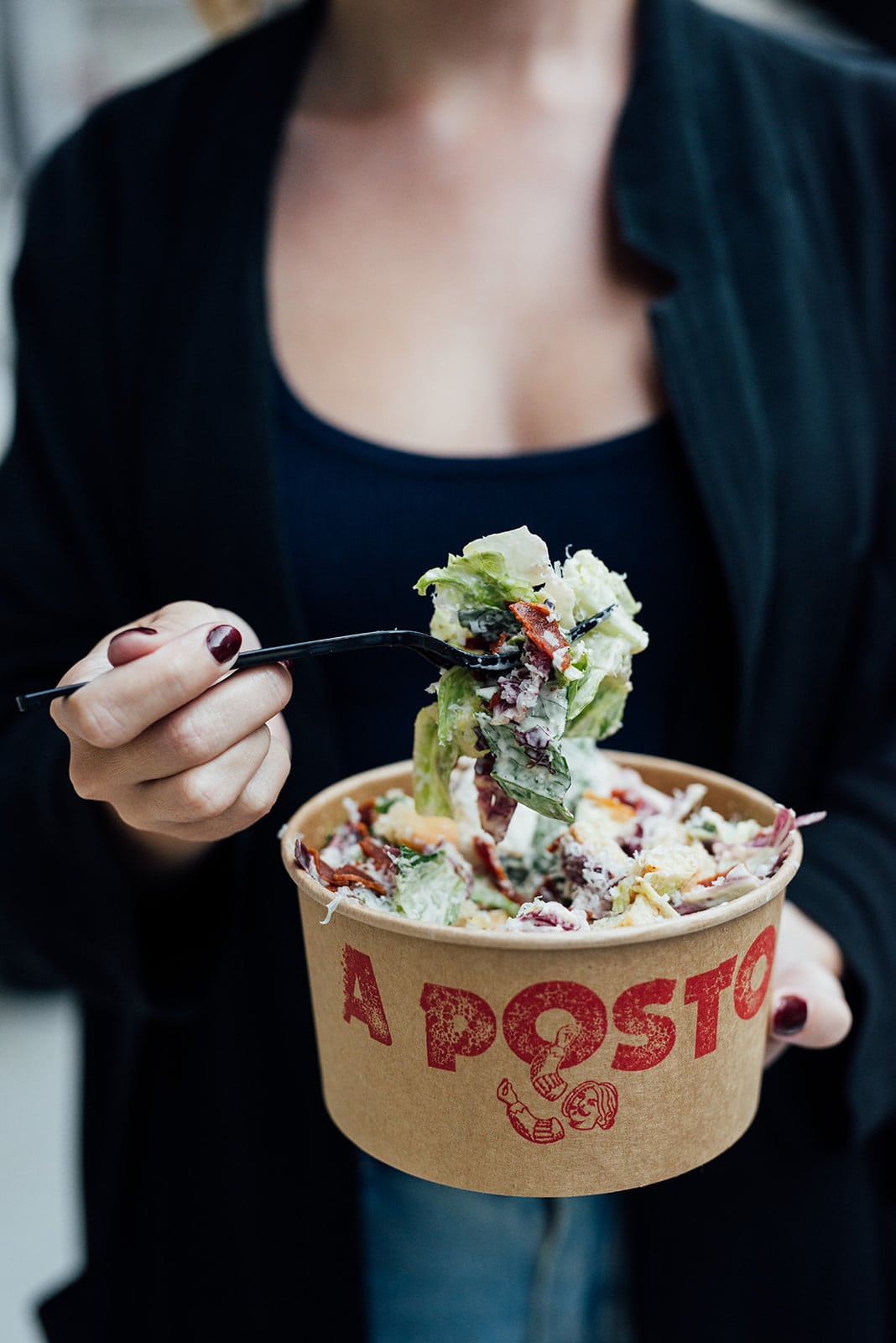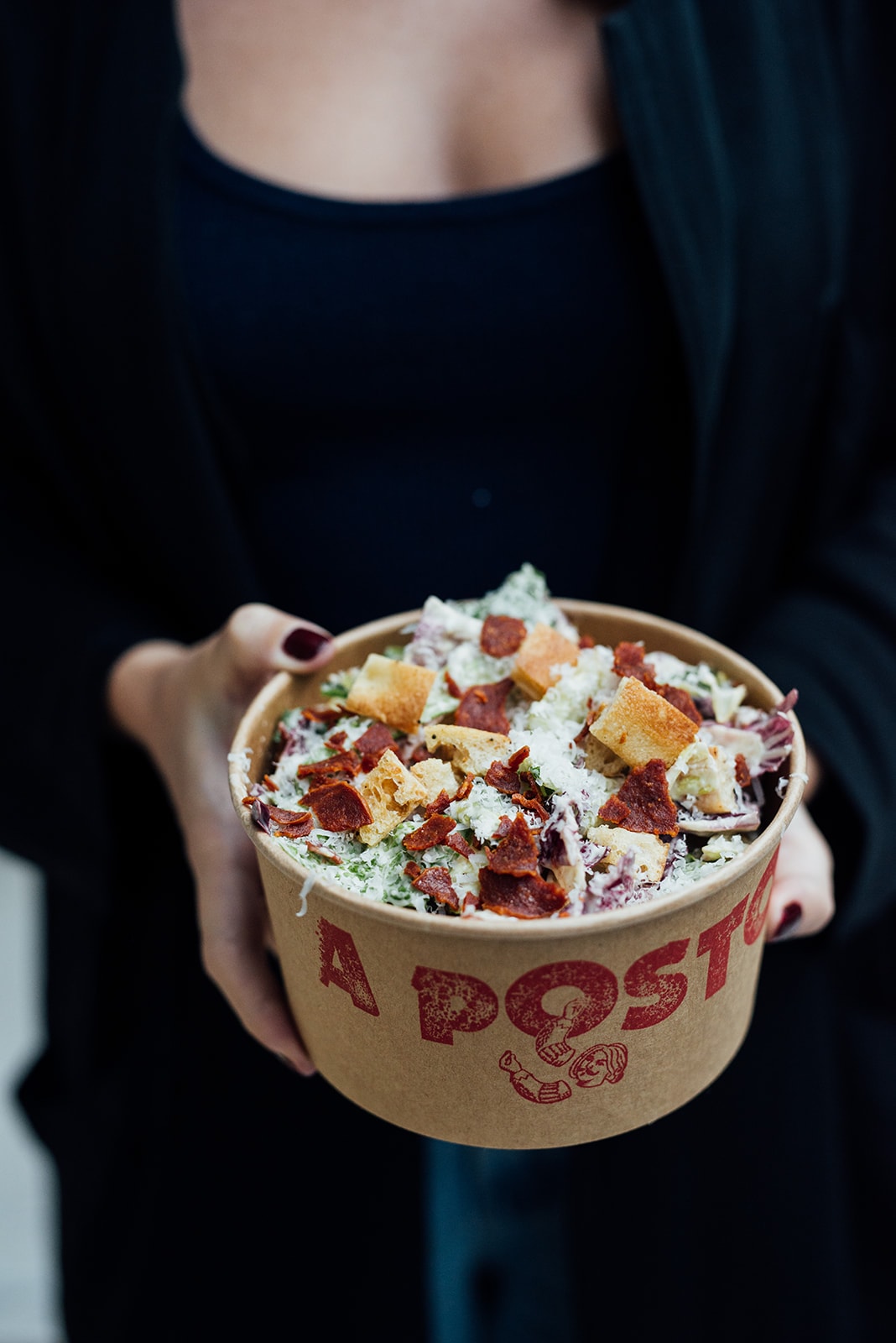 A Posto is the new address from Nick Rosati and Michael Dalla Libera, the duo behind Dalla Rose. They opened right across from the CHUM on Saint-Denis Street in late 2021.
Both of Italian origin, the two partners are once again paying tribute to their roots with this second address. They first won us over with their amazing ice cream at Dalla Rose. Now, in their new address that has more of a café feel, you can enjoy delicious Roman pizza and decadent sandwiches.
The Italian address responds to a serious food gap in the neighbourhood. With the second-largest hospital in North America across the street, and UQAM just a stone's throw away, the area was just begging for some nice places to get good food.
Translated from Italian, "a posto" means "it's going well". While living in Italy, Michael heard this expression all the time, as it's widely used across the country.
On the menu, we savour: pizzas al taglio (pepperoni, margherita, pesto and vegetables, mushrooms and béchamel) as delicious as they are in Italy; sandwiches made on a focaccia base, with mortadella or vegetables; and an excellent revisited Caesar salad made with pepperoni.
Beyond promoting their own products in their café, the owners also put forward those of their restaurateur friends in a spirit of mutual aid. Indeed, something the restaurant industry is in serious need of at the moment. You'll find great doughnuts from Léché Desserts, sauces from Mark's Hot Sauce, and coffee from Nick and Michael's favourite roasters.
Lovers of Dalla Rose's ice cream (of which we are one) will be delighted to learn that it is available at A Posto in half-liter jars. Next summer, they will also have an ice cream machine! Customers will be able to order their cones at the window. We can't wait!
A Posto is a lovely new café/counter to keep in mind when you're in the area!
Written by Sophie Monkman
Photography by Alison Slattery




A Posto

Monday: 7:00 AM – 5:00 PM
Tuesday: 7:00 AM – 5:00 PM
Wednesday: 7:00 AM – 7:00 PM
Thursday: 7:00 AM – 7:00 PM
Friday: 7:00 AM – 7:00 PM
Saturday: Closed
Sunday: Closed


Owner(s) Michael Dalla Libera, Nick Rosati
Chef(s) Michael Dalla Libera
Opened 2021-09-27

Accepts mastercard, debit, visa, cash