The Best Cooking Classes in Montreal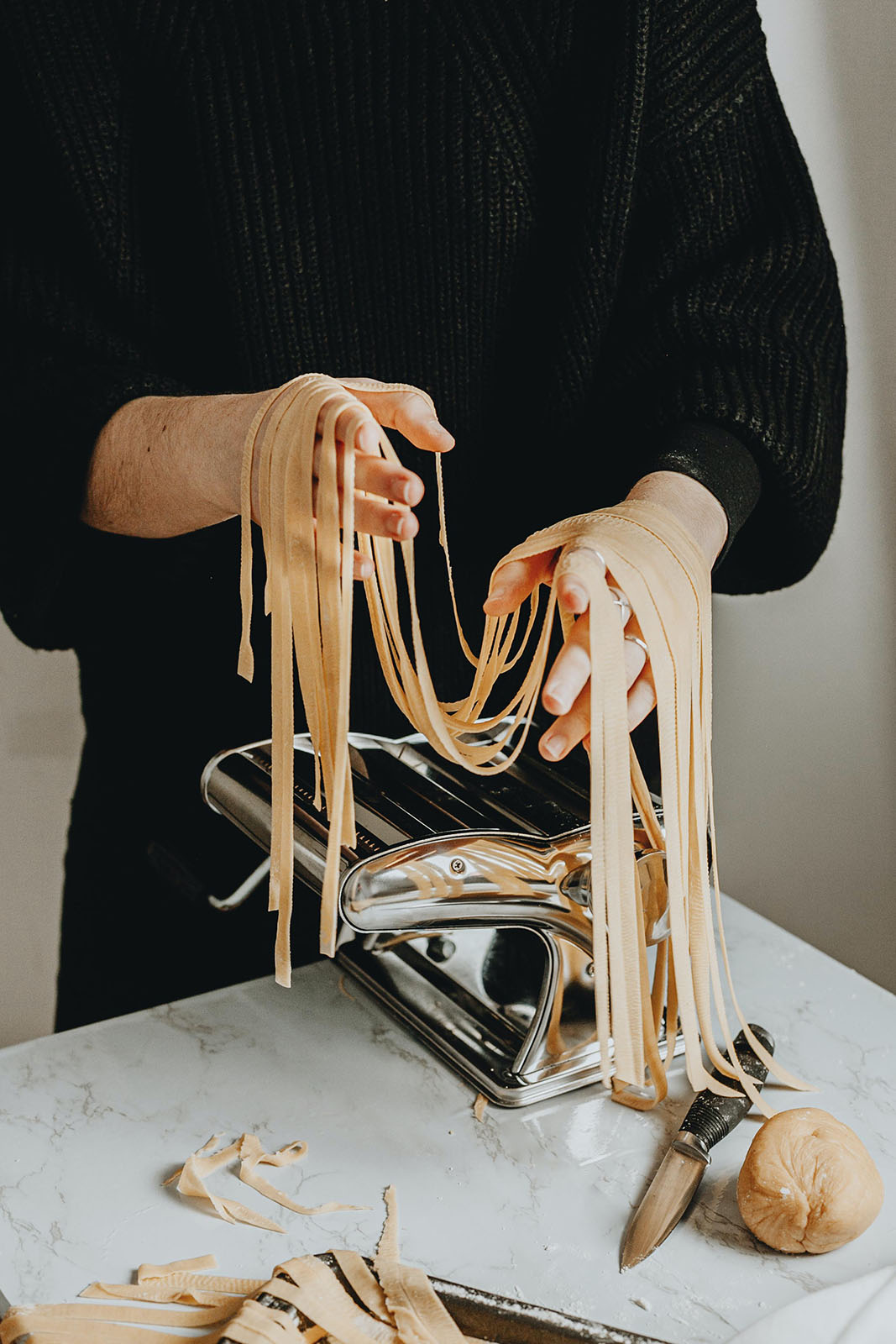 Whether you want to perfect your cooking skills or give a fun and original gift, here is a list of the best cooking classes in Montreal!
At Tastet, we may spend our time eating out, but we are also fine gourmets when it comes to cooking our own meals. We are always on the lookout for new flavours and techniques to apply in the kitchen.
Of course, we can develop our cooking skills at home with cookbooks or by following Ricardo, Josée, Marilou, Stefano and co. on TV (or Massimo Bottura's and Yotam Ottolenghi's Masterclasses, for the more adventurous), but nothing beats a class with a real pro to learn the basics properly.
A cooking class is also a fun and original gift idea, whether for Christmas or a birthday. It's also a great activity to do with friends, kids, or your significant other!
Whether you're just starting out in the kitchen or want to perfect your techniques to cook like a great chef, here's a list of the best cooking, pastry, wine and mixology classes and workshops in Montreal, offered online and in person.
Grab your aprons!
Cooking classes
With several locations in Montreal (including one at the Time Out Market) and one in Quebec City, Ateliers & Saveurs offers cooking, cocktail and wine tasting classes for all tastes, as well as many virtual or in-person activities for groups and companies. For a little less than $100 per person, you can learn about the world of tapas, brunch, pastry or mixology, among many others.
In the company of experienced chefs, the Guilde Culinaire invites you to discover the cuisine of the four corners of the world, from France to Thailand, passing by Italy, Spain and Japan. You can also discover different techniques, such as fresh pasta making, pastry making and baking. The Guilde also offers a wide range of activities for children and teens, such as parent-children workshops and culinary camps during school break and the summer.
The Académie Culinaire no longer offers in-person classes, but for the low price of $129.99, you'll have unlimited lifetime access to all of its online workshops – some 220 lessons – that will help you master basic techniques, from chopping vegetables to baking. The subscription will also give you access to all future content that will be added to the platform.
C'est moi le chef! aims to accompany young children in the discovery of cooking and to give them a taste for good food. From the age of 3, children can learn about cooking through entertaining online or in-person workshops where fun and sharing are always on the agenda. For the holiday season, a special first-come, first-served activity is being offered at Central, where participants will create a sweet vol-au-vent in the shape of a red-nosed reindeer.
At this Japanese grocery store in Westmount, you'll not only find everything you need to make your own sushi at home, but they also offer workshops to learn basic techniques. The small kitchen can accommodate six students at a time, at a cost of $108.75 per head (including sushi to take home!). Classes are offered on Sundays, in French or English.
In this charming boutique specialized in cookbooks, you don't buy books just for their beautiful pictures, but to cook the recipes! In fact, the friendly team offers very interesting group workshops: at each class, they cook the recipes from a selected book. We suggest that you reserve in advance and check the list of available courses regularly, because places fill up fast! *Courses offered in English only.
This charitable organization offers a very interesting culinary activity for corporate groups: prepare a three-course meal that will be distributed to people experiencing food insecurity. La Tablée des Chefs also offers a summer culinary camp with recognized chefs for 10 to 15-year-olds curious to discover the world of cooking, at a cost of $490 for 5 days.
Baking
Do you have a sweet tooth? Jessica McGovern, host of CTV's Flour Power, invites you to her lab at Château St-Ambroise to learn all about making macarons, éclairs, cookies, brownies and more. Workshops are offered online or in-person, in groups or privately. You can even celebrate a bachelorette party – with a Mimosa in hand!
Ateliers & Saveurs and La Guilde Culinaire also offer several pastry and baking workshops for young and old.
Wine and cocktails
Would you like to learn about the wonderful world of wine and spirits or to expand your knowledge? In partnership with the ITHQ, the SAQ offers a wide range of online or in-person courses for individuals and businesses: introduction to wine, grape varieties, wine regions, scotch and whiskey, gins, wine pairings. Workshops include tastings and are offered in several cities across Quebec.
The Made With Love bar school offers a complete professional training for aspiring bartenders, but it is also possible to initiate yourself to the world of cocktails with customized workshops for groups of 10 to 30 people led by professional mixologists.
Located in the basement of Vandale restaurant in Old Montreal, Le Speakeasy is a hidden bar inspired by the prohibition period. Closed to the public since the pandemic, the space can however be reserved for private events or mixology workshops. On the menu, initiation to mixology techniques, preparation of homemade syrups and tasting of cocktails, of course. Info and reservations here.
Note: the workshops offered by the Alkadémie Alambika are currently on break. No new dates are planned for the moment.
Written by Mikael Lebleu
Photography by Alex Lvrs sur Unsplash