La Maison de Mademoiselle Dumpling : Delicious dumplings on Plaza St-Hubert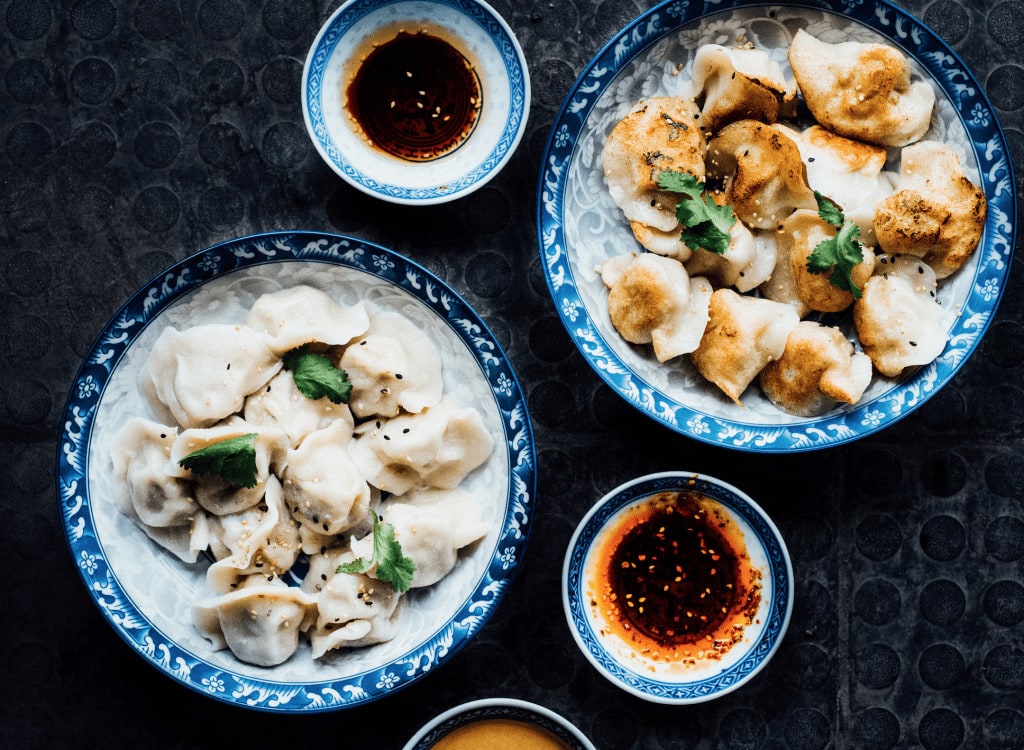 La Maison de Mademoiselle Dumpling is a tiny restaurant that opened on Plaza St Hubert in December 2015 and since then, has turned into one of the best places in Montreal for dumplings!
Dan Yu comes from northern China, from the city of Harbin, near the Mongolian-Russian border and she arrived in Montreal in 2004. Dan Yu's mother cooks very well which is probably why Dan Yu never thought earlier about opening her own restaurant. Her restaurant adventure began when her neighbours here asked her to make dumplings for a party at their apartment. It was a huge success! They then kept asking for the famous dumplings whenever there was a party. "People were giving such nice compliments about our dumplings, I was touched to see that they loved our recipes so much. Our dumplings seemed so popular that it gave me the courage to open my own restaurant!"
Dan Yu's parents then helped her choose a location near home, not too far from her own daughter. La Maison de Mademoiselle Dumpling thus opened its doors. « 'Mademoiselle' is for my little girl. She has always loved my mother's (her grandmother's) dumpling recipes. » On Plaza St Hubert, your attention is drawn to the red 'dumpling' sign of La Maison Mademoiselle Dumpling. The most impressive part is watching two women continually making dumplings through the front window. Inside the small restaurant, there is a large shelf with many Chinese products, about 20 seats and a counter where you pay and pick up your dumplings to take away.
All the recipes at Mademoiselle Dumpling come from Dan Yu's mother. « We chose our favorite dumplings to include in our menu. We carefully choose each meat and what should go with it – pork and bok choy or chicken and cilantro … » The dumplings listed as starters are prepared in the Szechuan-style (pork and shallot, with spicy peanut sauce, coconut milk, chili peppers and sesame seeds), or a salad with Chinese mushrooms, seaweed and bamboo. The dumpling selection includes pork and bok choy, chicken and cilantro, beef and cilantro; vegetarians can choose from dumplings with cabbage, Chinese mushrooms, carrots and bean or shiitake noodles, tofu, carrot, cabbage and ginger; or pork, shrimp and ginger. Dumplings are also available in a tasting menu, made up of three pork, three chicken, three beef and three vegetarian and can also be ordered frozen. The dumplings come with a homemade black vinegar and spice sauce, or sesame oil and soy sauce, or a spicy peanut sauce. Our favourites are the Szechuan-style dumplings, crushed cucumber salad, pork and bok choy dumplings, shiitake and tofu, and pork, shrimp and ginger dumplings. Many customers order dumplings as take-out dishes for parties, always a huge success !
Nb. Mademoiselle Dumpling also offers a fixed lunch from 11am-3pm that includes a soup of the day, the daily salad and pork dumplings, and for a bit extra,  you can choose an iced Mochi dessert or Chinese herb jelly. They also serve noodles and of course, pots of hot tea – ginger and honey, jasmine flower and lavender, aloe and honey or rose and lychee. The homemade iced litchi tea comes also recommended.
Without a doubt, what we like best about Mademoiselle Dumpling are the delicious dumplings. But we also like the kindness of the owner, the unpretentiousness and the affordability.
Written by Élise Tastet
Photography by Alison Slattery