Food and wine pairings from Portugal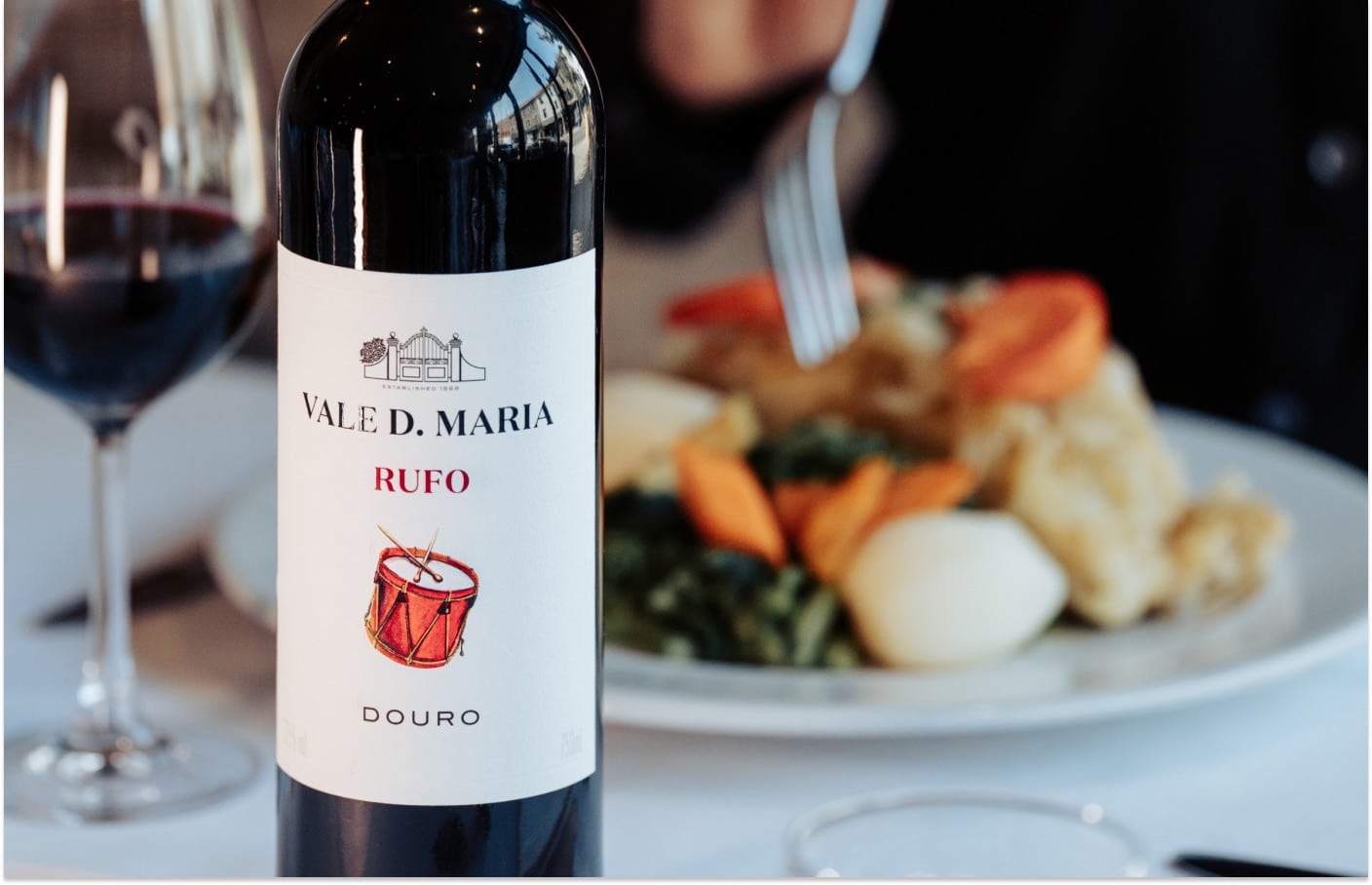 Quinta Vale D. Maria
Nestled in the Douro region and named in honour of Queen Maria II of Portugal, Quinta Vale D. Maria has origins dating back to 1868.
Every Quinta Vale D. Maria wine tells a story that reflects the character of each parcel of the vineyard. To reveal the diversity of the native grape varieties and magic of the field blends, complete respect for this singular terroir is essential. The outcome is a collection of unique, award-winning wines recognized the world over for their authenticity and elegance.
2018 Vale D. Maria Rufo Douro
With autumn comes colder weather and fireside toasts. This fall, we suggest Vale D. Maria Rufo Douro 2018—a red that will whisk you away to Portugal and bring some warmth to your evenings by the fire with its ruby robe and excellent price point.
In Portuguese, Rufo means drum, like the one depicted on the label. Harvested by hand, the vintage is a blend of Touriga Franca and Touriga Nacional in equal parts.
The generous and fruity wine has a deep garnet colour that makes you want to dive into the glass. It intoxicates with delicious aromas of cherry, plum, spices and singular balsamic notes from the oak barrels in which it ages. On the palate, the wine is round and well-structured at first sip and then gives way to a brighter, fresher red. Its long finish only extends the journey across the Douro region.
The gastronomic character of this Quinta Vale D. Maria wine is also an invitation to discover new combinations. The rich structure, spicy aromas and fine tannins of this full-bodied red wine are a perfect match for hearty and flavourful dishes.
To fully appreciate the 2018 Vale D. Maria Rufo Douro, we suggest three pairings in particular:
For the carnivores among us: Dr. Pepper ribs from Icehouse, the Tex-Mex inspired address whose hot sauce accords beautifully with the wine's aromas.
For a truly Portuguese meal, there's no better choice than a roast chicken from Romados.
Lastly, since pasta never disappoints, a glass of 2018 Vale D. Maria Rufo Douro is a brilliant choice with rigatoni Bolognese from Il Miglio.
The hardest part will be deciding what to eat!
Written by Sophie Monkman