Beau Temps: The Parasol family's neighbourhood bar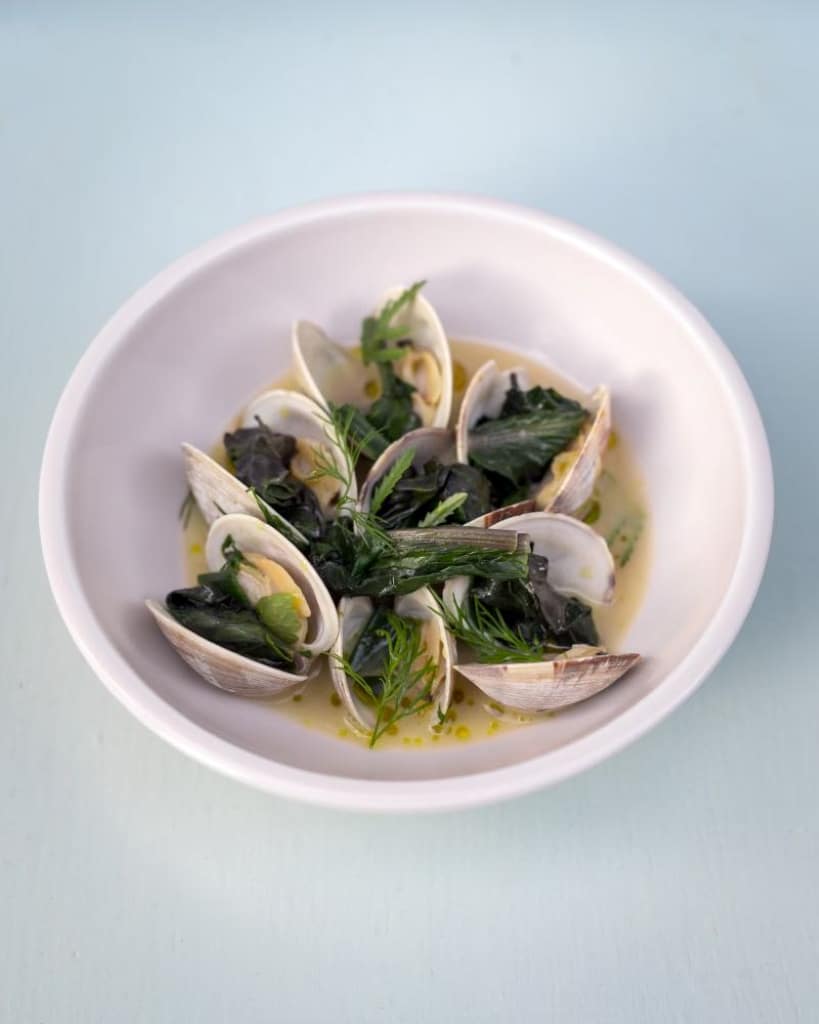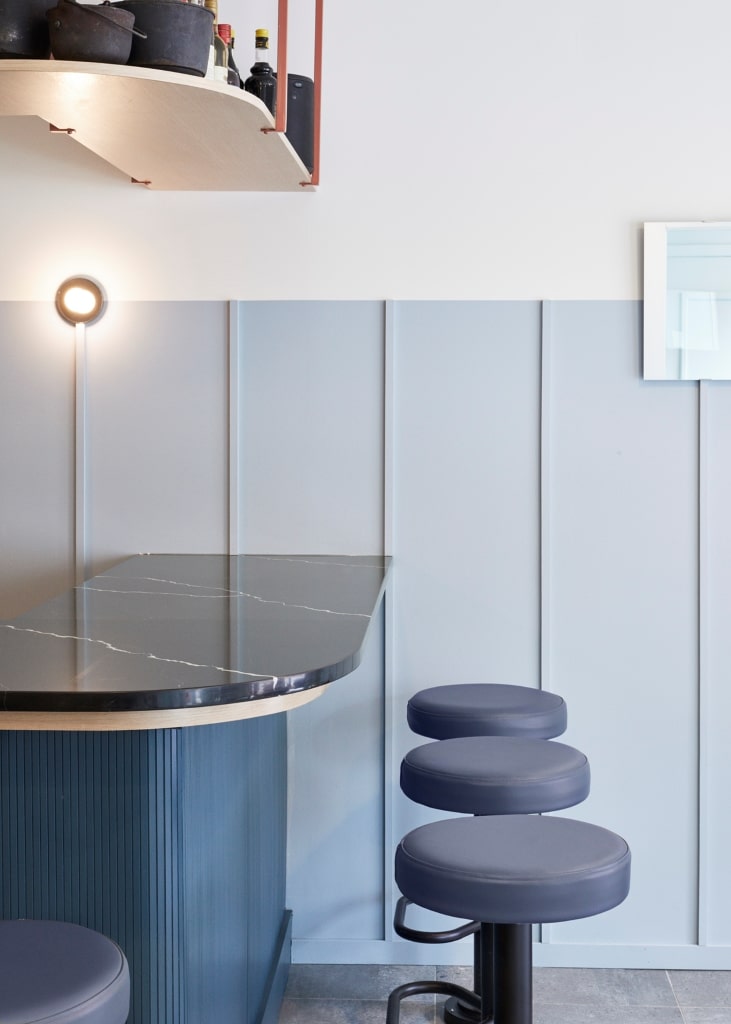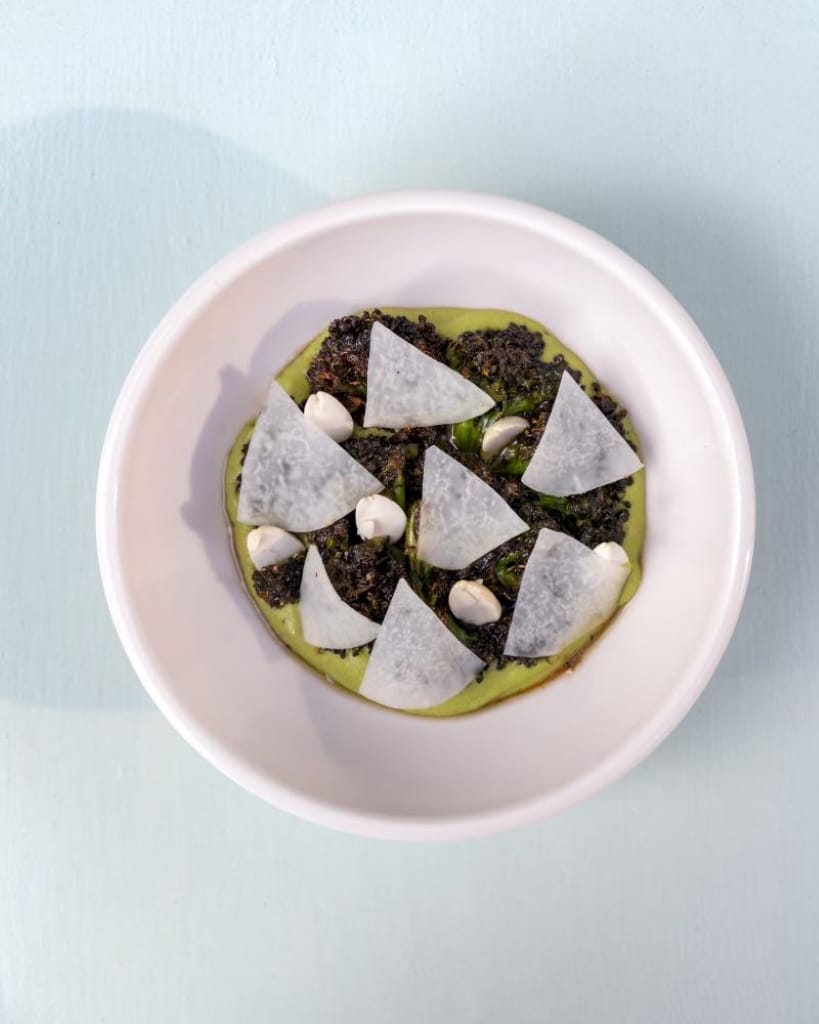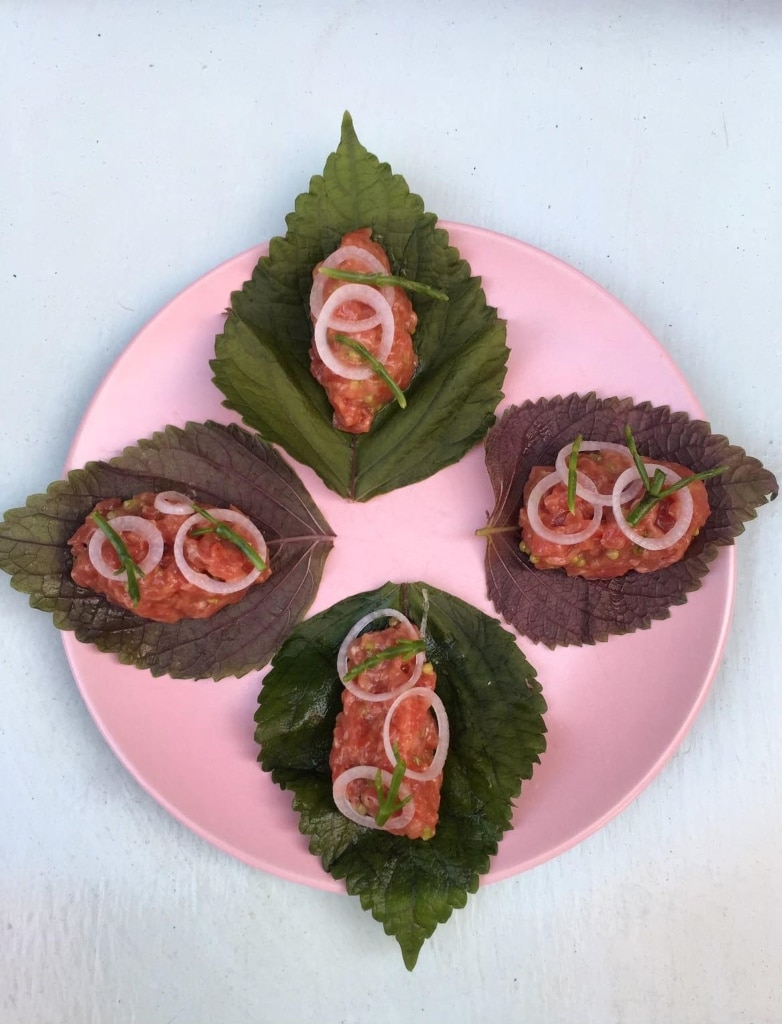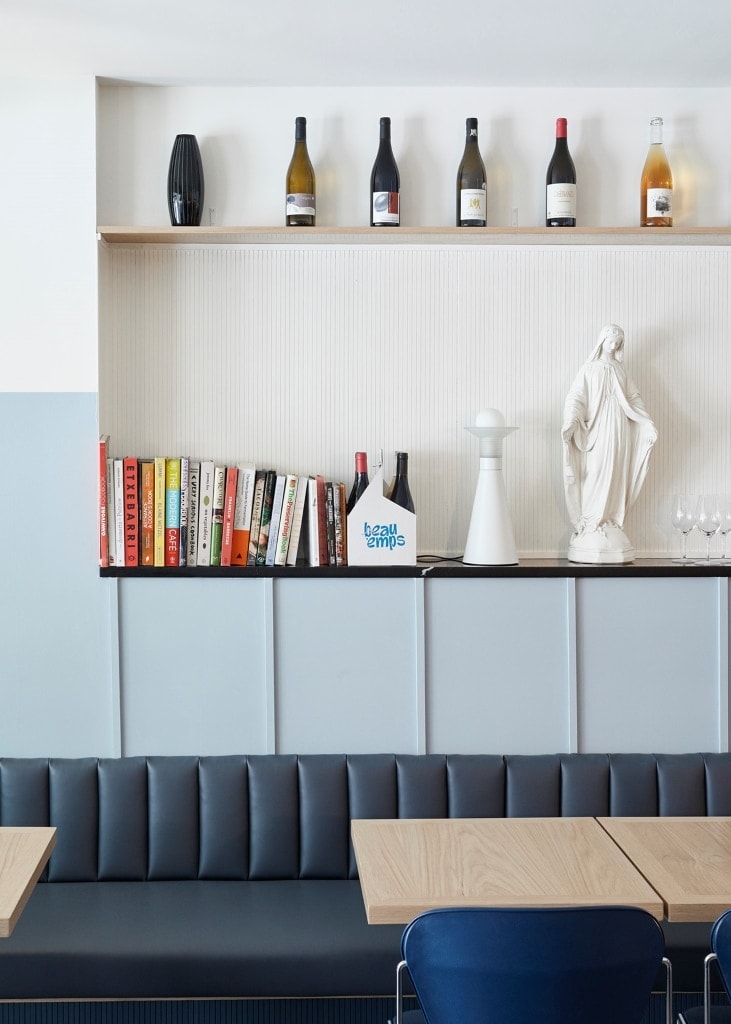 Beau Temps is the Mile-End wine bar of the Parasol team. They set up shop in the former space of restaurant Maïs on Saint-Laurent Boulevard in December 2020. While they opened eight months ago, the team is finally able to welcome us with open arms in their dining room!
Behind this beautiful project we find the trio of the pop-up restaurant Parasol, which had itself been transformed into a lobster shack last summer, and the restaurant Maïs which is now closed: William Cody, William Saulnier, and Peter Popovic (Pizzeria Magpie).
Opening in a pandemic
If opening a restaurant in the midst of a pandemic is somewhat complicated, opening a wine bar is even more so. The opening of Beau Temps was originally planned for early 2020 and was meant to be a call to the good times, towards a summer marked by a superb recovery in the restaurant industry. Due to the pandemic, the opening was delayed by a few months; however, today, its final form reveals a lovely place where we know you will enjoy yourself.
For those who visited Maïs when it was open, the space is barely recognizable. Everything has been redone to make way for a sleek decor with dominant grey tones. The space was designed by Mathieu Leclerc of Studio Knowhow (Ôkini and the first Café 8 oz.) and Atelier Martin Dhust for the creation of the banquette. Their branding was created by graphic designer Charlène Sepentzis.
Seasonal fare and dynamic wines
In the kitchen, chef William Cody prepares an evolving menu; one that is guided by the seasons and the market's offerings to ensure that meals are always fresh and spontaneous. Of course, Quebecois products offered by local artisans will be featured. Vegetables, seafood, and delicate meats will also have their place on the menu that offers 10 to 15 items, all in small dishes to share. In the take-out formula, you can savour their gourmet sandwiches such as the jambon-beurre, brisket, pâté, egg and mayonnaise, and fried fish. The whole thing is even more delicious if you accompany it with pommes dauphines, cauliflower and cheese, and endive and radicchio salad.
We're pretty sure you'll love the "wine bar" side as well, which is just as interesting as the gastronomy. Sommelier William Saulnier is in charge of the list, which, although short, is diverse, and dynamic. It's made up of fine private imports from 15 different agencies. Beau Temps has leaned towards biodynamic, organic, and natural wines.
Beau Temps is a beautiful address to discover in the Mile-End for a lovely evening with great wine. We are delighted to finally be able to enjoy its "wine bar" formula after months of waiting!
Written by Sophie Monkman
Photography by Mickaël A. Bandassak




Beau Temps

Monday: Closed
Tuesday: Closed
Wednesday: 5:00 – 11:00 PM
Thursday: 5:00 – 11:00 PM
Friday: 5:00 – 11:00 PM
Saturday: 5:00 – 11:00 PM
Sunday: Closed


Owner(s) William Cody, William Saulnier, Peter Popovic
Chef(s) William Cody
Sommelier William Saulnier
Opened 2020-12-01

Accepts mastercard, visa, cash, debit
40 Seats