Pastaga: Eat and drink very well on St-Laurent Boulevard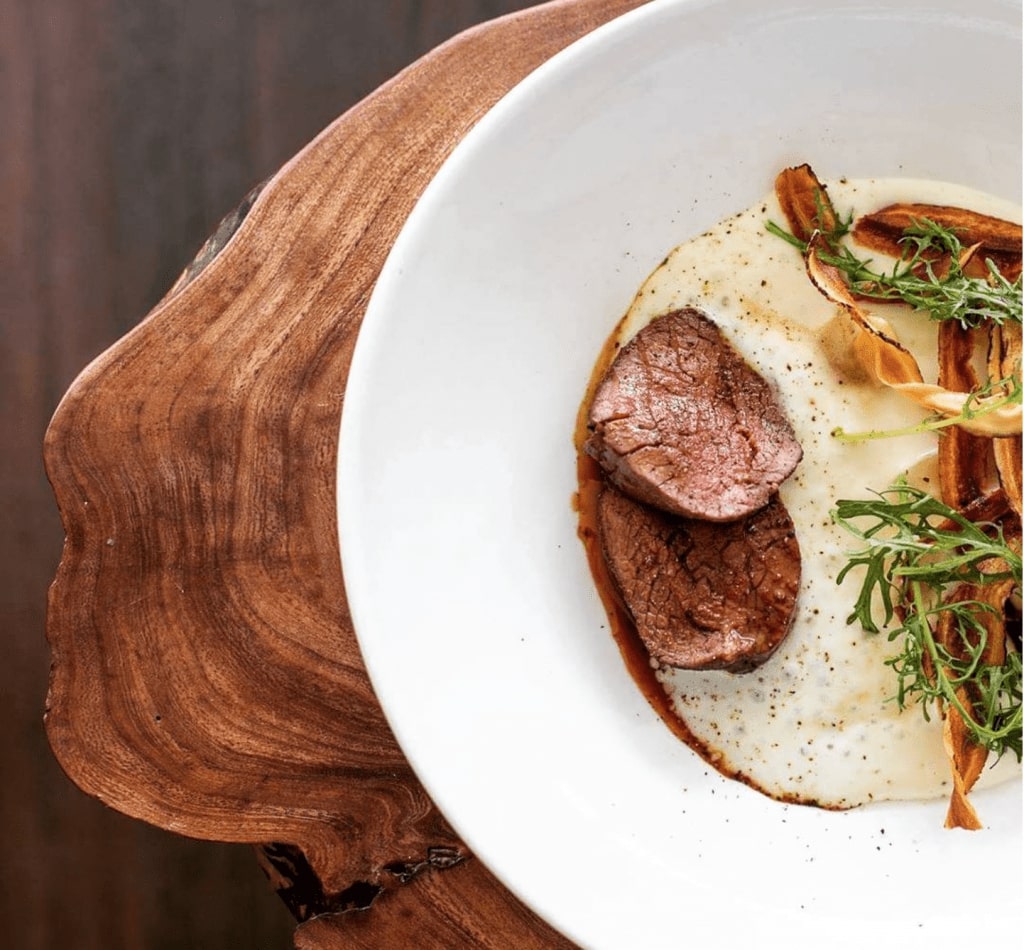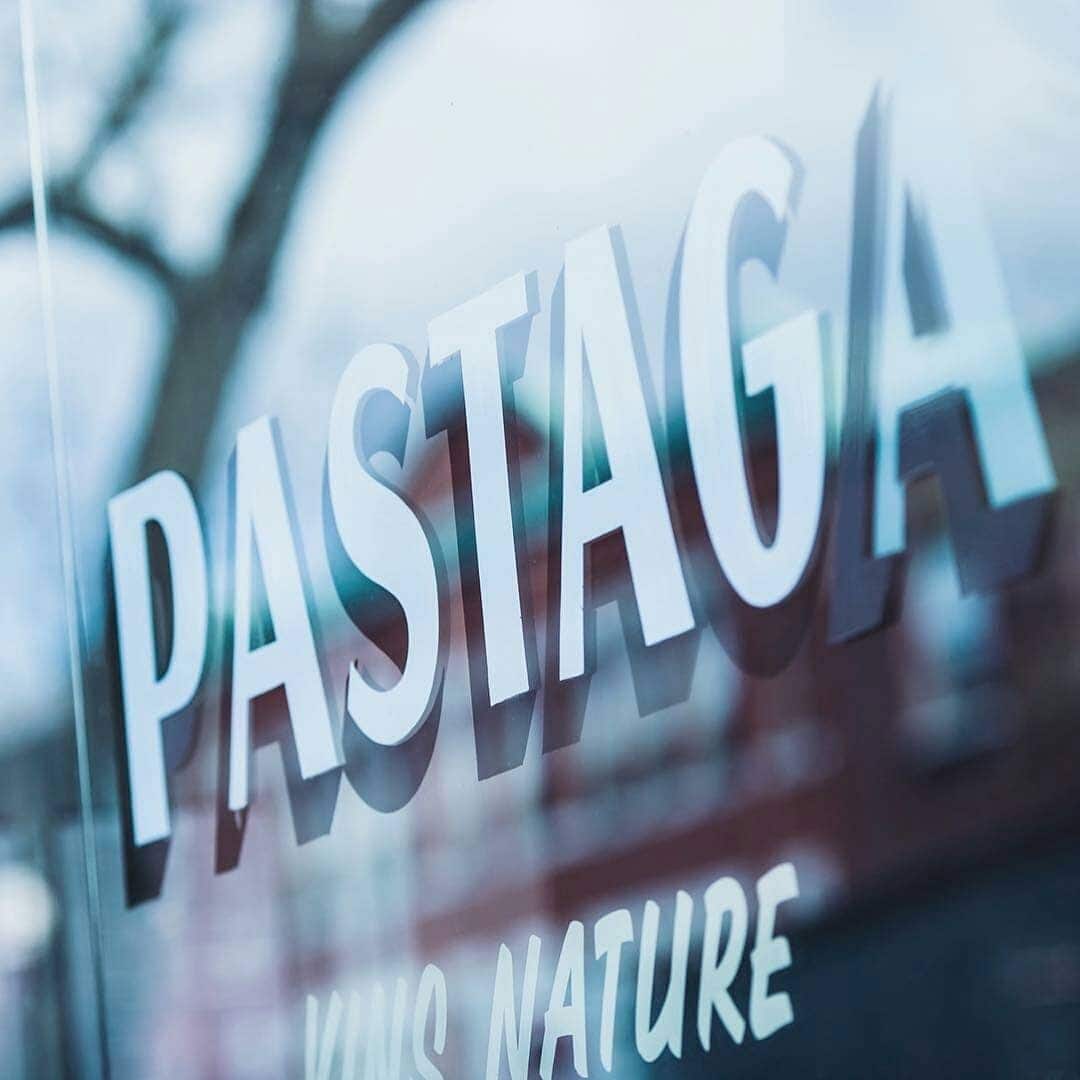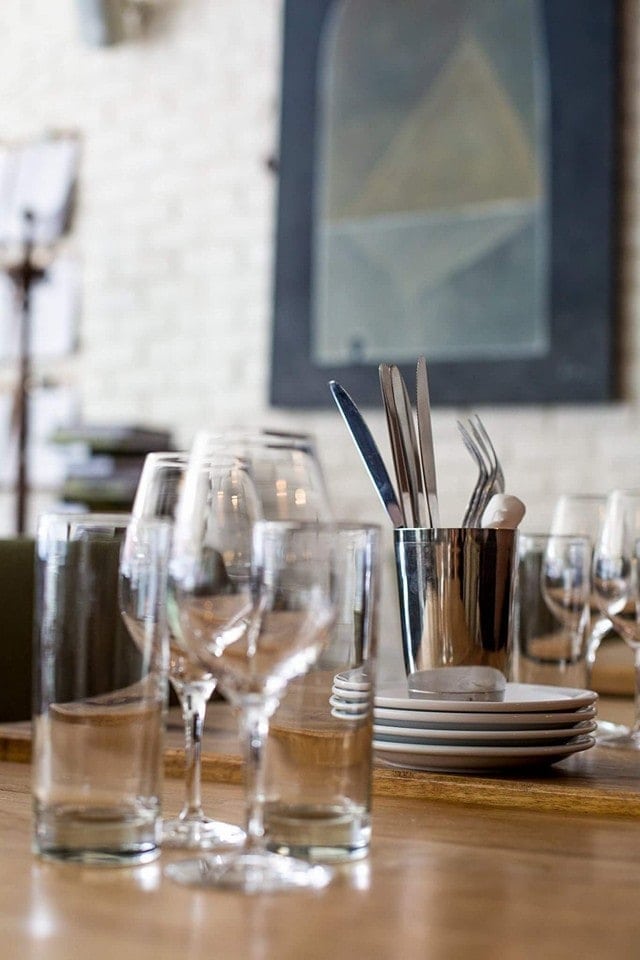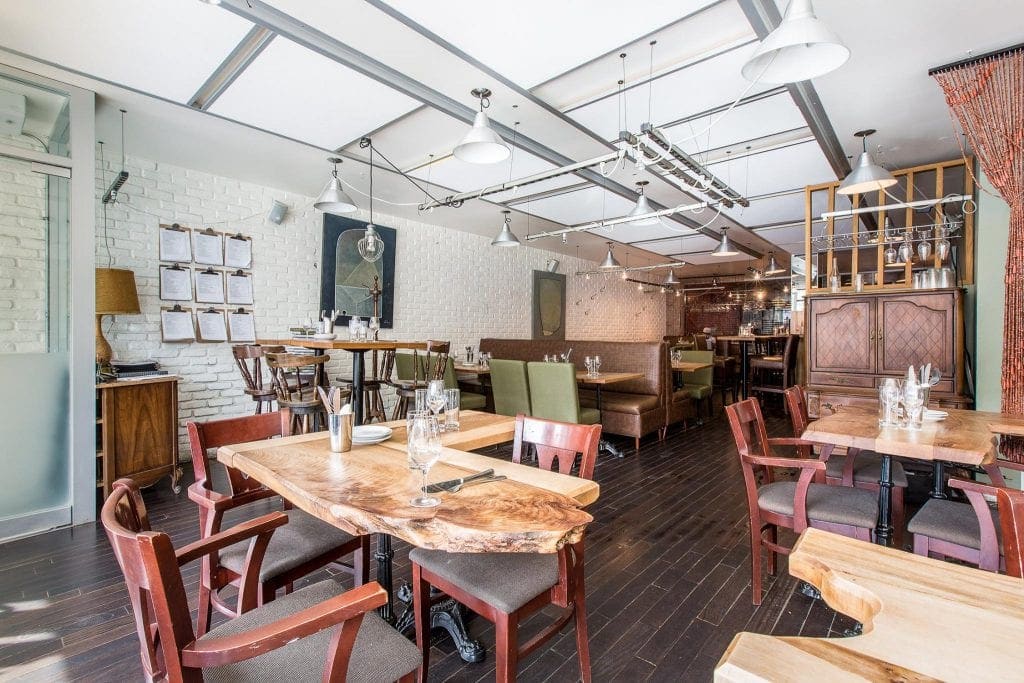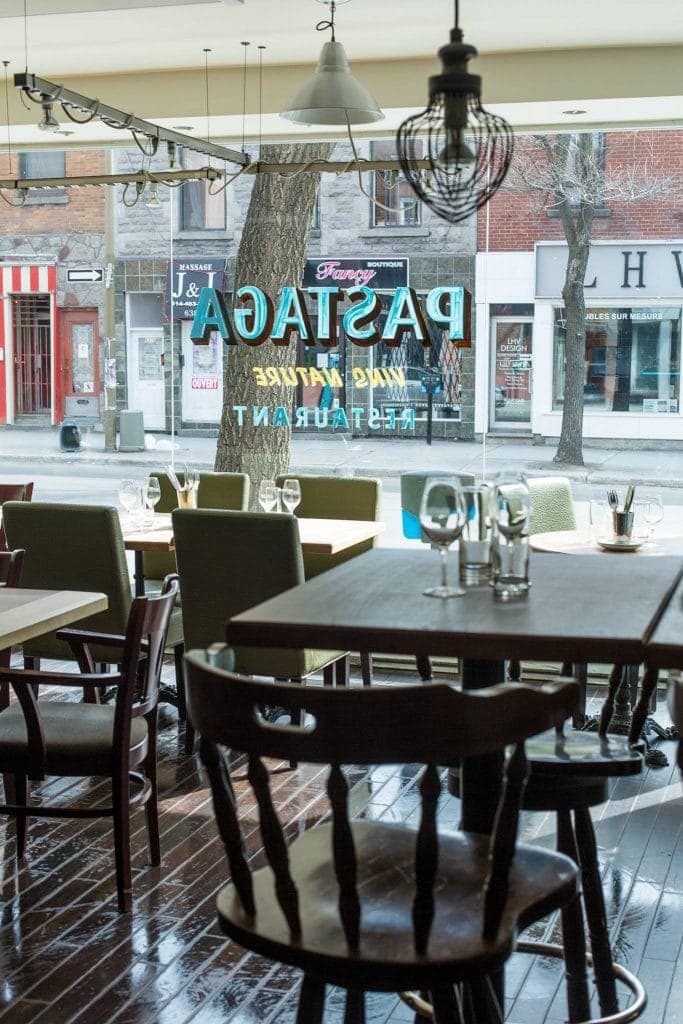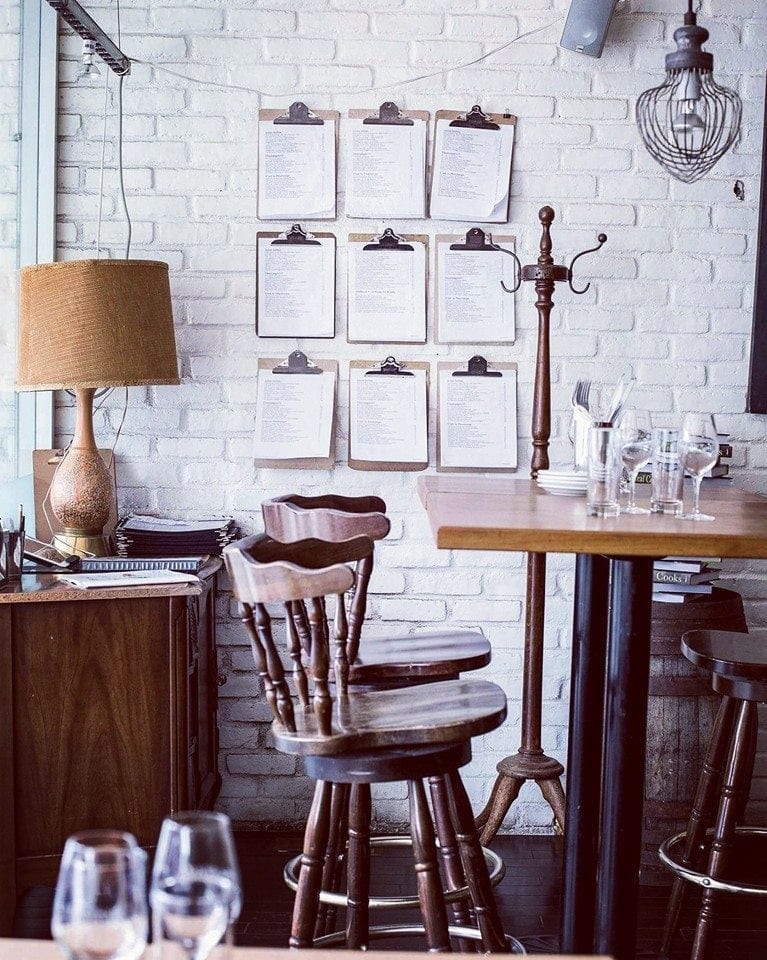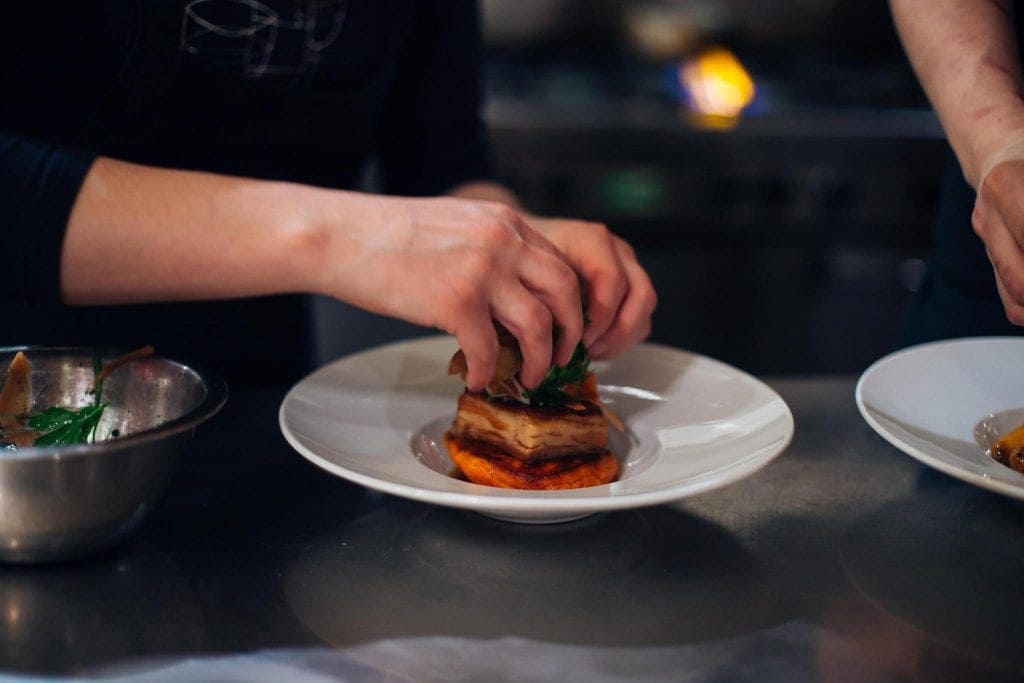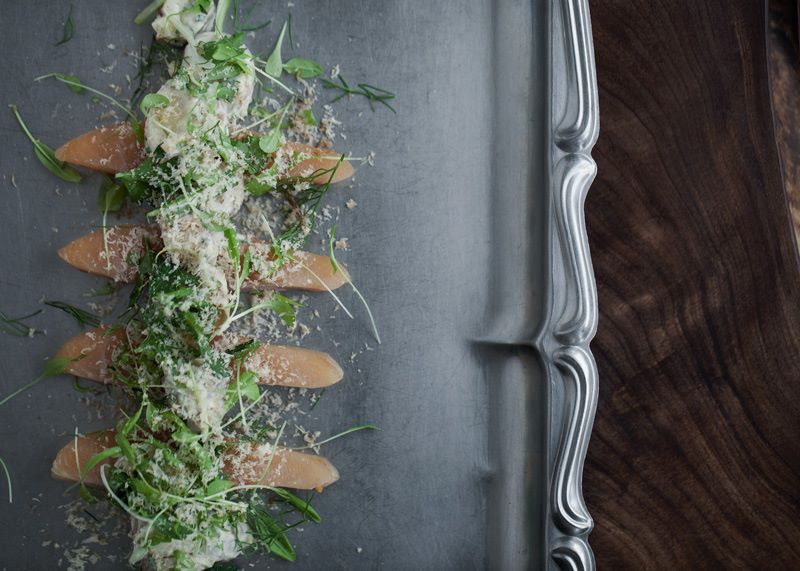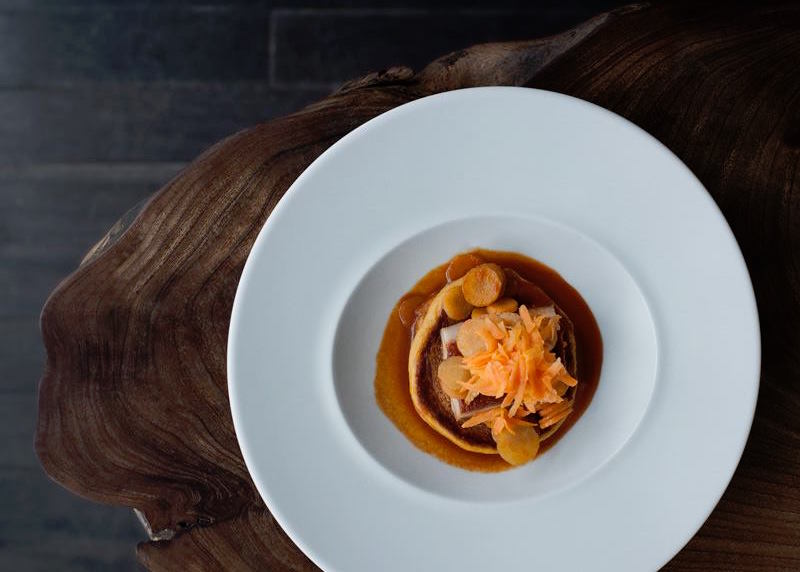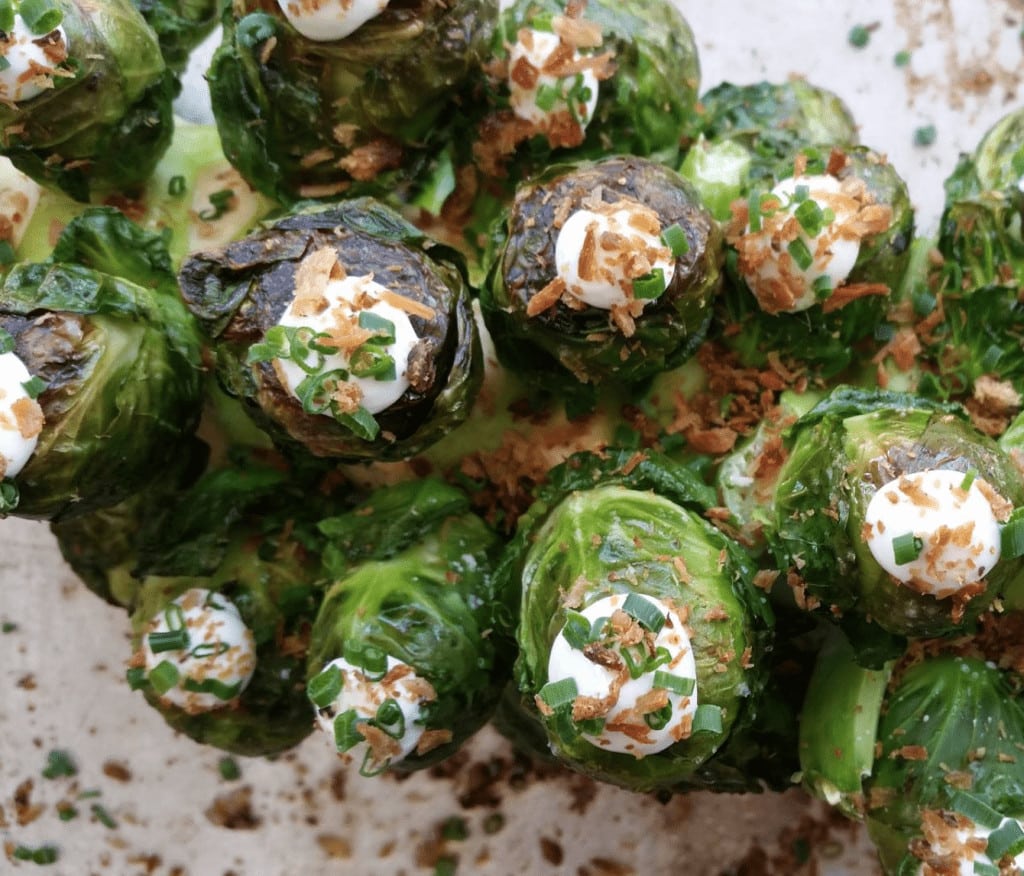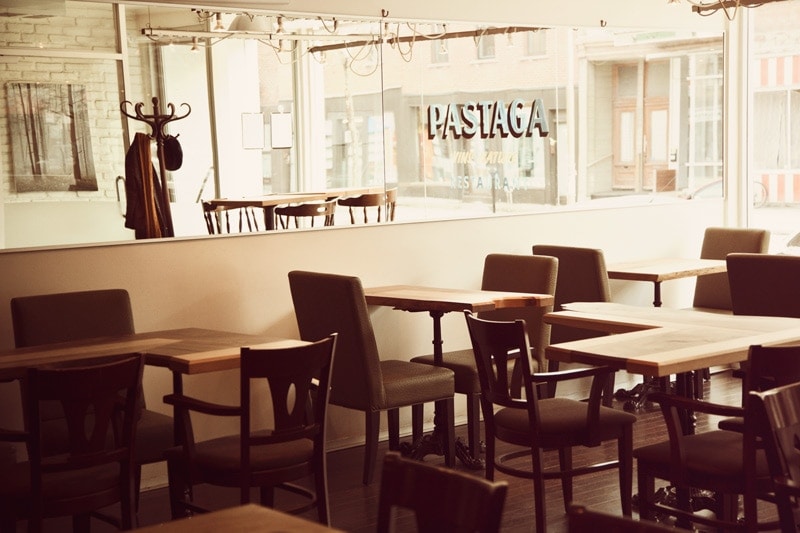 Pastaga

$$$
Monday: Closed
Tuesday: 5:00 – 9:30 PM
Wednesday: 5:00 – 9:30 PM
Thursday: 5:00 – 9:30 PM
Friday: 5:00 – 10:00 PM
Saturday: 5:00 – 10:00 PM
Sunday: Closed


Accepts mastercard, visa, cash, debit
90 Seats
Pastaga restaurant (Pas.ta.ga.). A colloquial name given to anise-based alcoholic drinks served especially in the South of France. However, Pastaga is much more than the name of an alcoholic drink, it is also the name of one of the best Quebecois restaurants in Montreal.
Located on St. Laurent Boulevard in Little Italy, Pastaga, the restaurant of chef-owner Martin Juneau and his partner Louis-Philippe Breton, has been impressing us since it opened in December 2011.
Designed by Bruno Braën, the restaurant's decor is simple and uncluttered: raw wood tables, red beaded curtains, large windows that illuminate the space, industrial lighting, leather benches and a mix of high tables that allow for a full view of the restaurant and the kitchen, and low tables for a more intimate experience. The dining room and kitchen are separated by a simple glass wall that allows you to observe the frenzy and action in the kitchen. For those who are looking for a new experience, Pastaga also offers the possibility of reserving a table in the kitchen to see and appreciate the work of the cooks up close.
Pastaga offers a delicate and refined menu of delicious Quebecois cuisine that will amaze you. Hot or cold, the dishes that are midway between an appetizer and a main course are ideal for sharing or for ordering several. Classics include the famous maple-lacquered pork belly served on a tender pancake with eggplant marinade (you can never go wrong ordering it), fresh Maritime oysters, chopped liver with onion mousse and finally, bitter chocolate mousse with sponge cake chips and caramel mousse. The menu – created by Martin Juneau and Jean-Christophe Desfossés (the former executive chef) – changes with the seasons to highlight Quebec products. The restaurant also offers an interesting plate of Quebec and French cheeses (3 choices for $15, 5 choices for $24). For desserts, they offer a few options to end the meal on a high note.
The restaurant also offers a wide range of natural and organic wines that are selected by Martin Juneau; a passion that he likes to share with his clientele and that is part of the experience when you come to enjoy his cuisine.
After this first time at Pastaga, we want to go back simply for the pleasure of the good food and the festive atmosphere. We are always very well received, served at a good pace and the staff are truly charming. The entertaining spirit of the restaurant is ideal for an evening with friends or for a date. The place lends itself well to all kinds of occasions: birthdays, business lunches or a casual evening.
Will we return? Yes, it is inevitable! Simply to see Martin Juneau in the kitchen, for the delicious and impeccable plates, for the lively and relaxed atmosphere and for the reasonable prices. Note, during the holiday season, the address is open on New Year's Day!
Written by Sophie Monkman
Photography by Martin Juneau, Bénédicte Brocard