Double's Late Night: Contemporary dive bar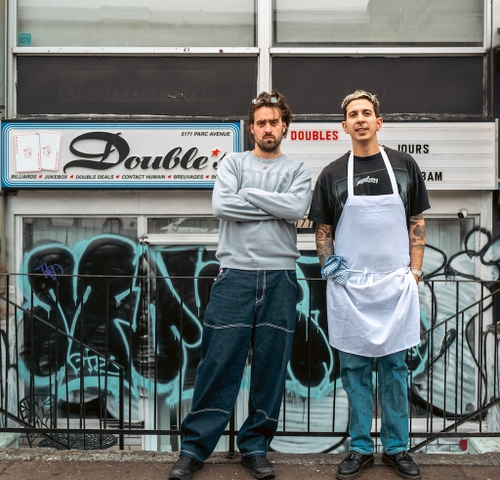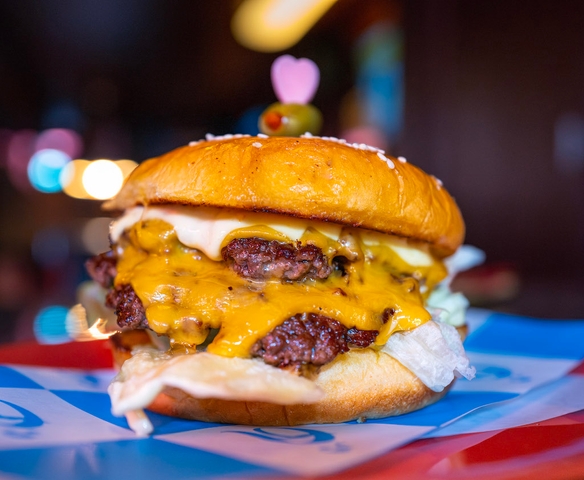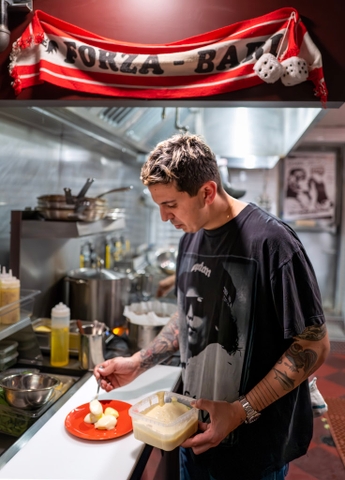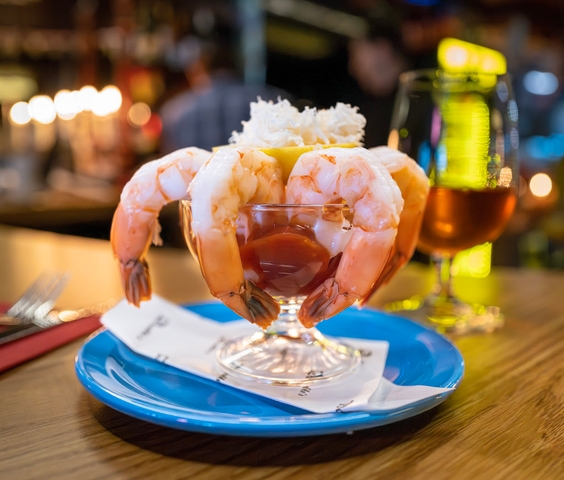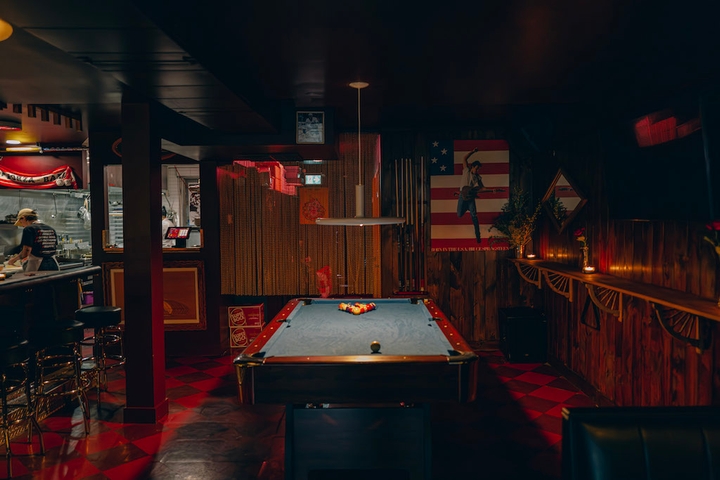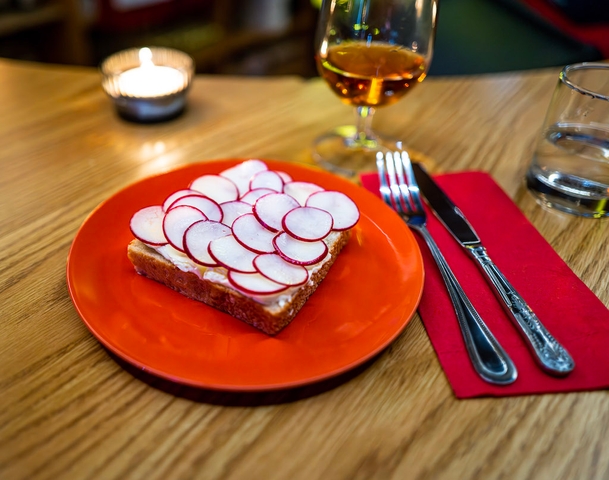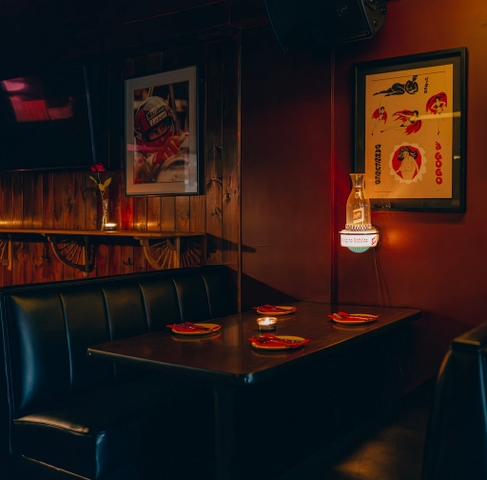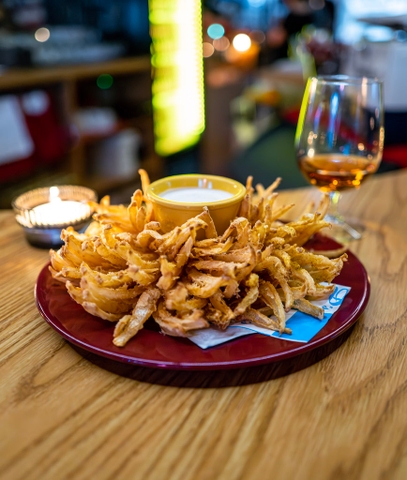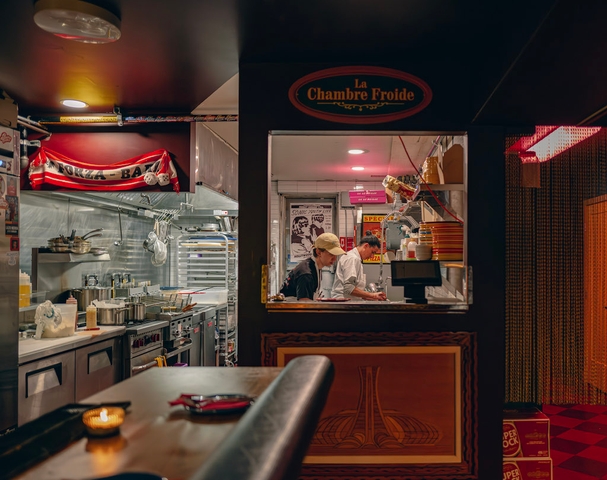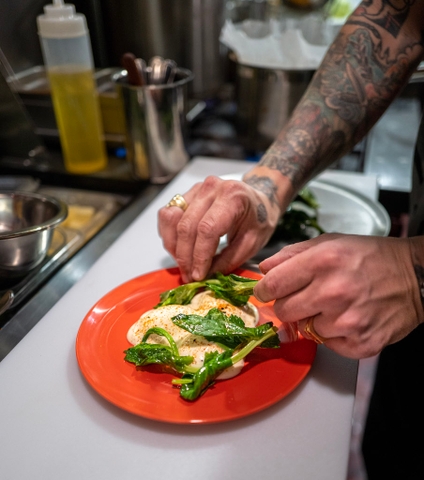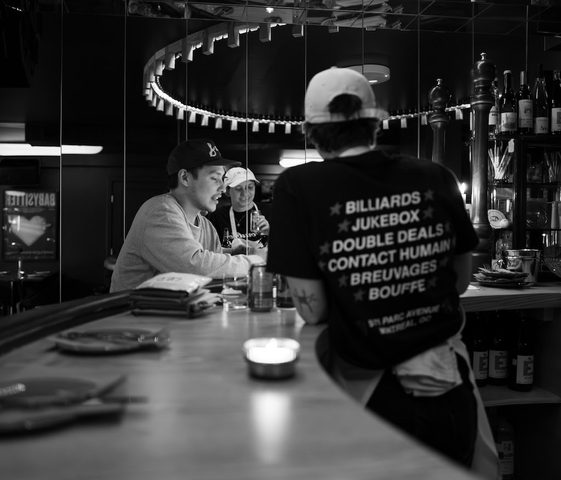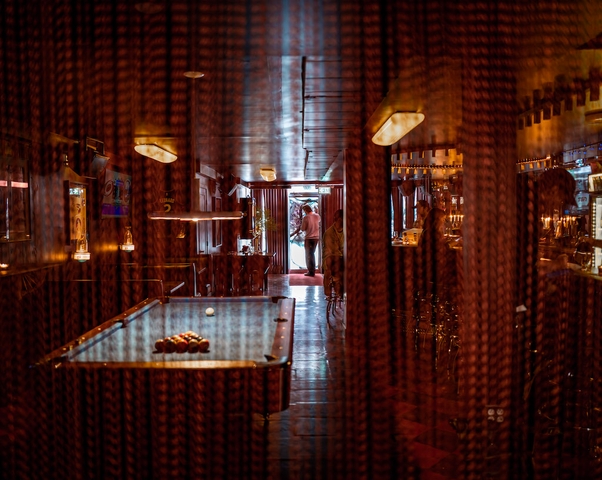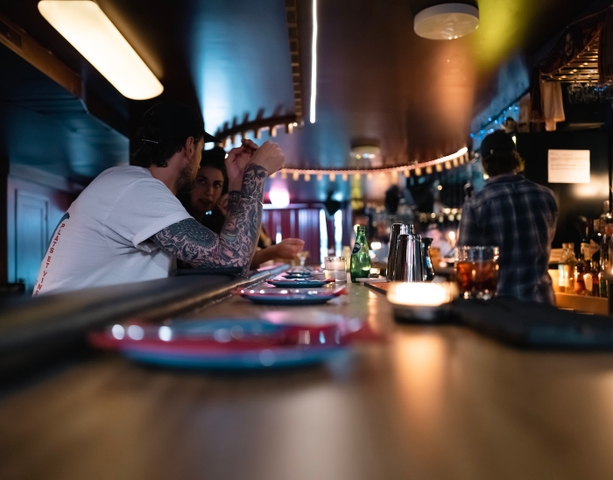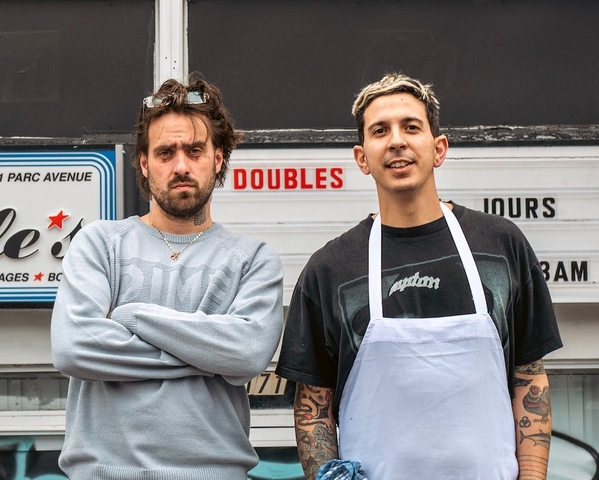 Double's Late Night

Monday: 4:00 PM – 3:00 AM
Tuesday: 4:00 PM – 3:00 AM
Wednesday: 4:00 PM – 3:00 AM
Thursday: 4:00 PM – 3:00 AM
Friday: 4:00 PM – 3:00 AM
Saturday: 4:00 PM – 3:00 AM
Sunday: 4:00 PM – 3:00 AM


Owner(s) Victor Petrenko, Danny Smiles, Zach Macklovitch
Chef(s) Danny Smiles
Opened 2023

Accepts mastercard, visa, cash, debit
35 Seats
Double's Late Night has recently opened in a semi-basement on Park Avenue at the corner of Fairmont.
"The name just kind of came to me," says co-owner Danny Smiles. "Double shot, double cocktails, and it was bilingual, like Montreal!" After the closures of PrimeTime, Snack N' Blues, and La Petite Idée Fixe, Mile End was left without a dive bar. Double's Late Night is reviving the spark with a little something extra.
Behind the popular establishment is influencer Victor Petrenko – aka "Coach Vic", known from Pasta Pooks and a stint at Gia – and talented celebrity chef Danny Smiles (ex-Bremner and now chef at Willow Inn), backed by the group A5 Hospitality (Suwu, Apt 200, École Privée, and more). The young men wanted to open a dive bar in the Mile End and partnered to create a space where they would like to spend time together and welcome customers and friends. The result: a discreet but trendy space where you'll find a lot of cool kids coming to have dinner, watch a game, have a drink, or party.
Dive bars are usually a little shabby, not very glamorous, and offer cheap drinks, often under dim lighting with neon beer signs. The decor at Double's Late Night was done by Studio Kiff in collaboration with Victor and Danny. The place is definitely reminiscent of a dive bar, with a contemporary twist to appeal to a wider audience. The address is certainly in a semi-basement, but there is nothing shabby here: everything is very nice, but respects the style. Long bar, benches, pool table, posters, televisions broadcasting sports matches: the whole is successful. The space has 35 seats, but can accommodate up to 70 people in party mode.
Bar classics
Danny created a classic and tasty bar menu, perfect to accompany a drink. Double's Late Night's signature dish is definitely the burger, which is now on our list of the best burgers in Montreal. The onion rings with dip is also particularly Instagrammable. In short, simple cuisine, but made with the best ingredients from the best suppliers. To drink, we are offered classic well-made cocktails and bottled beers.
We come to Double's Late Night for a drink on a rainy evening, to watch any sport in a nice place, to enjoy a good burger, to play pool, or to cap off a night of partying.
Cheers!
Written by Élise Tastet
Photography by Scott Usheroff