#BlackOwned: Black-owned restaurants in and around Montreal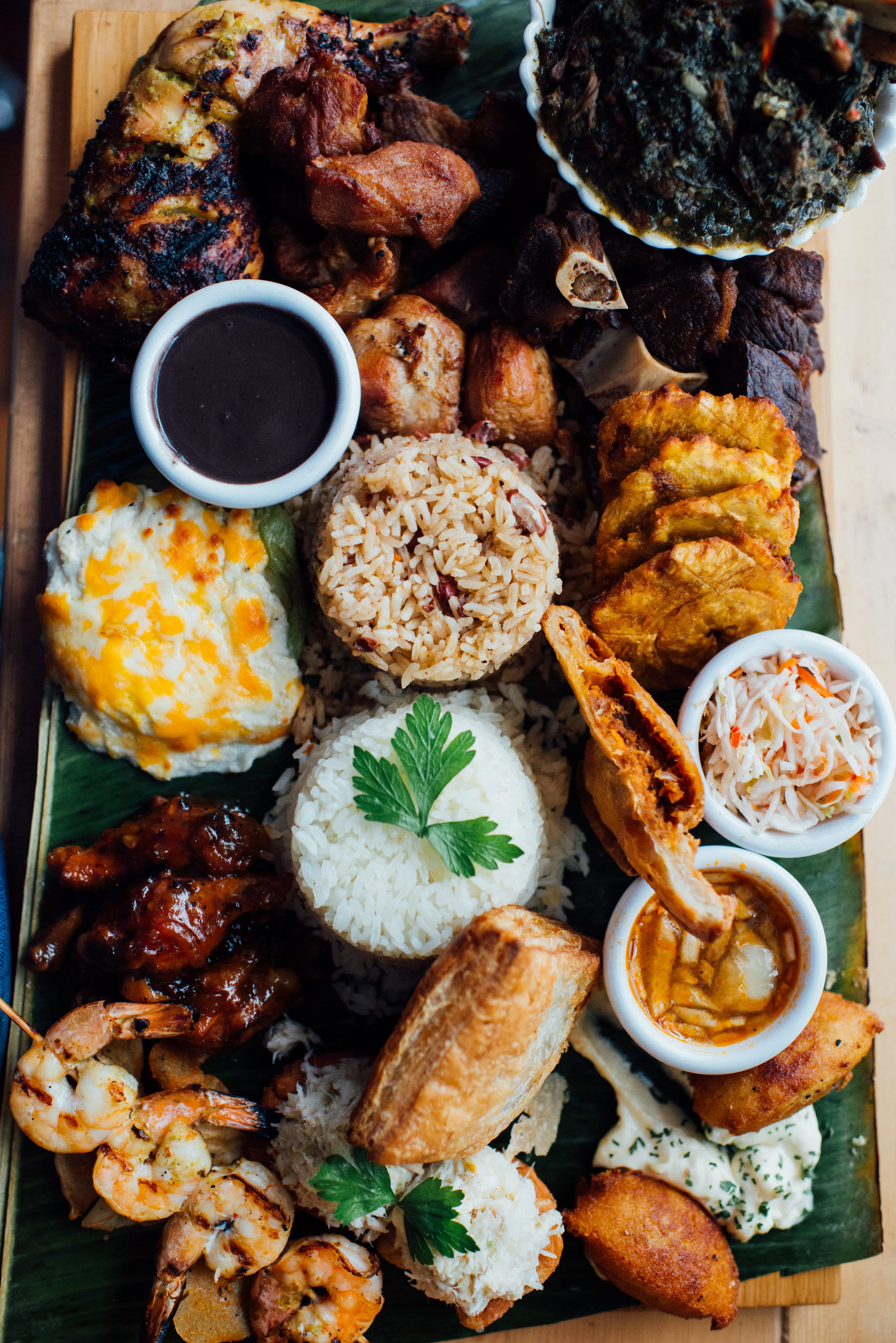 Since we are a directory of gourmet addresses, we decided to create a list of restaurants owned by individuals in the Black community. Food is a political issue and as customers, our decisions speak for us. Encouraging entrepreneurs and restaurateurs of colour is a great way to support the fight against racial inequality and to show our support for the black community.
Montreal
Le Virunga: On Rachel Street East, Marie-José and Zoya de Frias offer a cuisine that revisits African flavours with local products. Le Virunga promises discoveries for all, including members of the African community.
Lloydie's: With two locations now—on Saint-Viateur Street West and Notre-Dame Street—the kings of Jamaican patties continue to bring Caribbean cuisine to Montreal. Here, you can savour excellent jerk chicken, in a sandwich or poutine. Delicious!
Kwizinn: The Verdun branch radiates the warmth of the Caribbean. The house offers the best of its family recipes, to the great pleasure of the faithful customers who have adopted the address.
Marché Méli-Mélo: In Villeray, Marché Méli-Mélo has become a neighbourhood staple. Initially a grocery store offering African, Caribbean, West Indian and South American products, the owners have opened a restaurant counter where they offer small take-out dishes, including an "almost legendary" griot.
Palme: Located in the Village, Palme offers an excellent seasonal menu inspired by Caribbean flavours. We are already dreaming of summer and the reopening of the dining rooms to revisit their beautiful terrace overlooking Sainte-Catherine Street East.
Melina's Phyllo Bar: Charming small Greek counter on Parc Avenue that offers delicious puff pastries!
Pigor: Neighbourhood bistro in Verdun.
Maquis Yasolo: "Afro-Quebecois" cuisine in Saint-Henri.
Caribbean Curry House: A counter that specializes in curry in Côte-des-Neiges.
Boom J's Cuisine: Jamaican restaurant in Pointe-Saint-Charles.
Caribbean Food Factory: Caribbean restaurant near Vendôme metro station.
Caribbean Paradise: Caribbean restaurant in Lasalle.
Kamúy: Chef Paul Toussaint's excellent restaurant in Place des Spectacles, downtown!
Tsak-Tsak: Madagascan restaurant between Mile-Ex and La Petite-Patrie
Mr. Patty: Jamaican counter in Montreal West.
Sous le Palmier: Haitian counter in Lasalle.
Marabou: Haitian counter near Ahuntsic.
Mango Bay: Jamaican restaurant downtown.
Casse-croûte Sissi & Paul: Haitian staple near the D'Iberville metro station.
Pikliz: Caribbean counter in Saint-Henri.
Greenz: Caribbean cuisine in Lachine.
Fourchette Antillaise: Haitian restaurant in Ahuntsic.
6 Green Banana: Jamaican restaurant in the Plateau.
Tropico Creole: Caribbean and Haitian restaurant in Cartierville.
Resto Flap Flap: Haitian restaurant in Montreal-North.
La Fierté des Isles: Restaurant in Côte-des-Neiges.
Panini76: Restaurant specialized in panini and rotisserie in Montreal-North.
L'Escape: Restaurant in Côte-des-Neiges.
Jean's Trinidad Food: Caribbean restaurant in Côte-des-Neiges.
Resto Bar 30 Juin: African restaurant in Mile-Ex.
Chez Kady: Senegalese restaurant in Ville Saint-Laurent.
Marmite Africaine: African restaurant in Outremont.
DJ Poulet: African chicken restaurant in Outremont.
Le Bled Resto Lounge: African restaurant near Sherbrooke metro.
TNT Palace: Caribbean restaurant in Côte-des-Neiges.
Grillades Haitiennes: Haitian restaurant in Little Maghreb.
Frontline: Caribbean restaurant in Côte-des-Neiges.
Shandmas: Caribbean restaurant in Hochelaga.
Jamaica Caribbean Homestyle: Caribbean restaurant in Lasalle.
Onestop Caribbean Cuisine: Caribbean restaurant on Saint-Jacques street.
Lasalle Caribbean: Caribbean restaurant in Lasalle.
Restaurant Jahmiz: Caribbean restaurant in Pierrefonds.
Food Klub: Creole restaurant on Saint-Laurent Boulevard.
Casserole Créole: Caribbean restaurant in Montreal-North.
Diolo Traiteur: African restaurant in Mile-Ex.
Restaurant Steve Anna: Haitian restaurant in Rosemont – La-Petite-Patrie.
La Bonne Bouffe Créole: Haitian restaurant in Hochelaga.
L'Atelier Duo de Chef: Haitian restaurant in Rivière-des-Prairies.
Griot Plus: Haitian restaurant in Rivière-des-Prairies.
North Shore
If you know of any other black-owned restaurants or bars in or around Montreal, feel free to contact us at [email protected]!
Written by Sophie Monkman
Photography by Alison Slattery