Marché Méli-Mélo: Caribbean grocery store and restaurant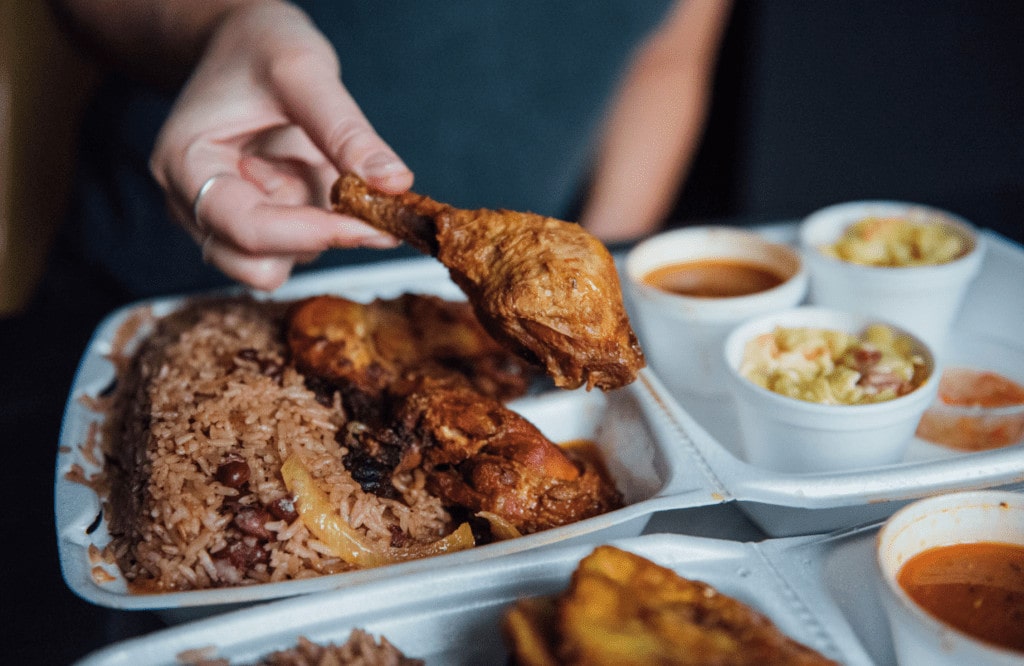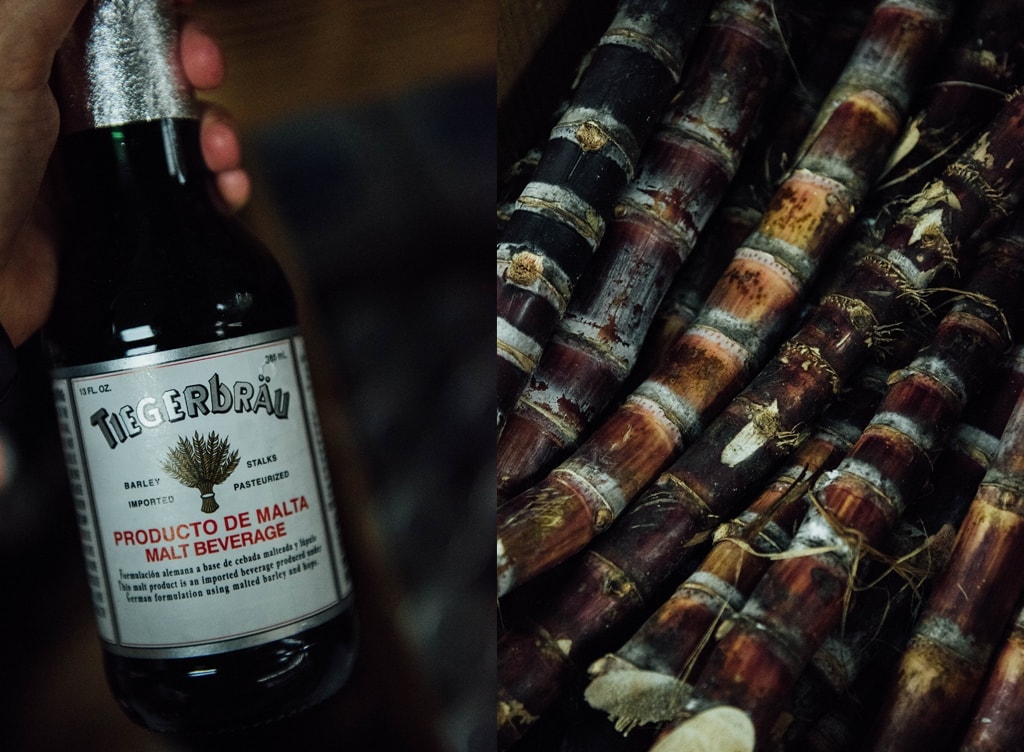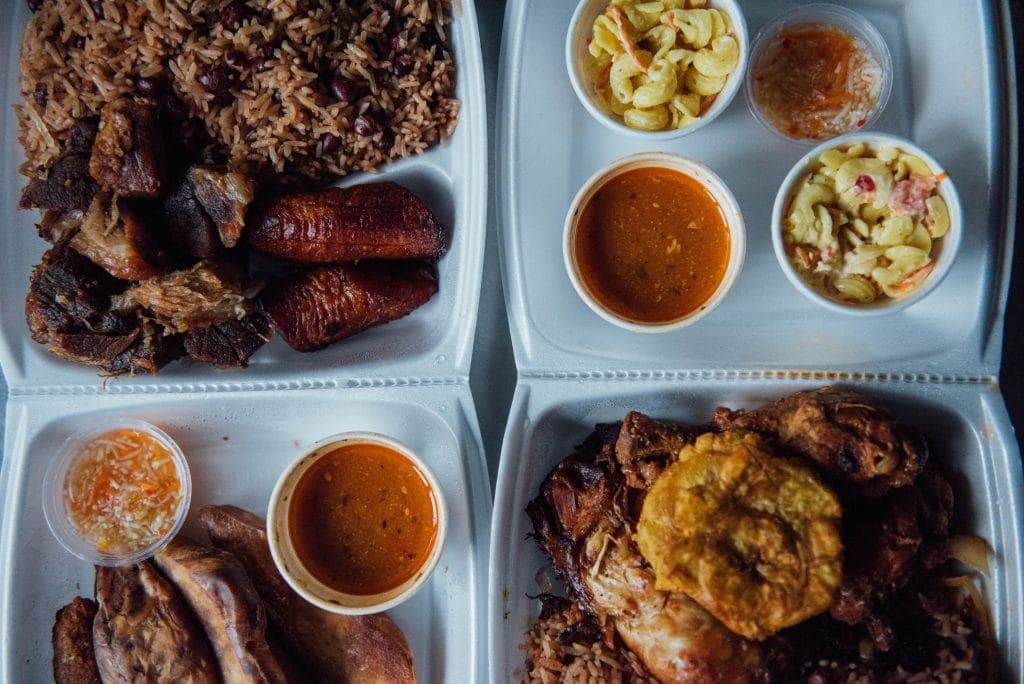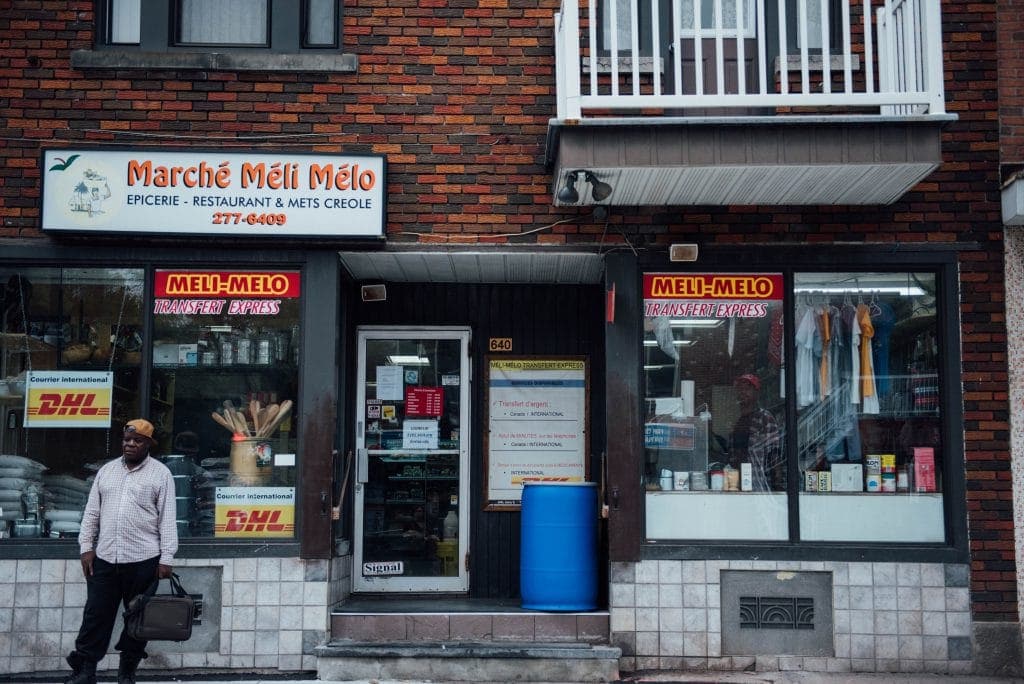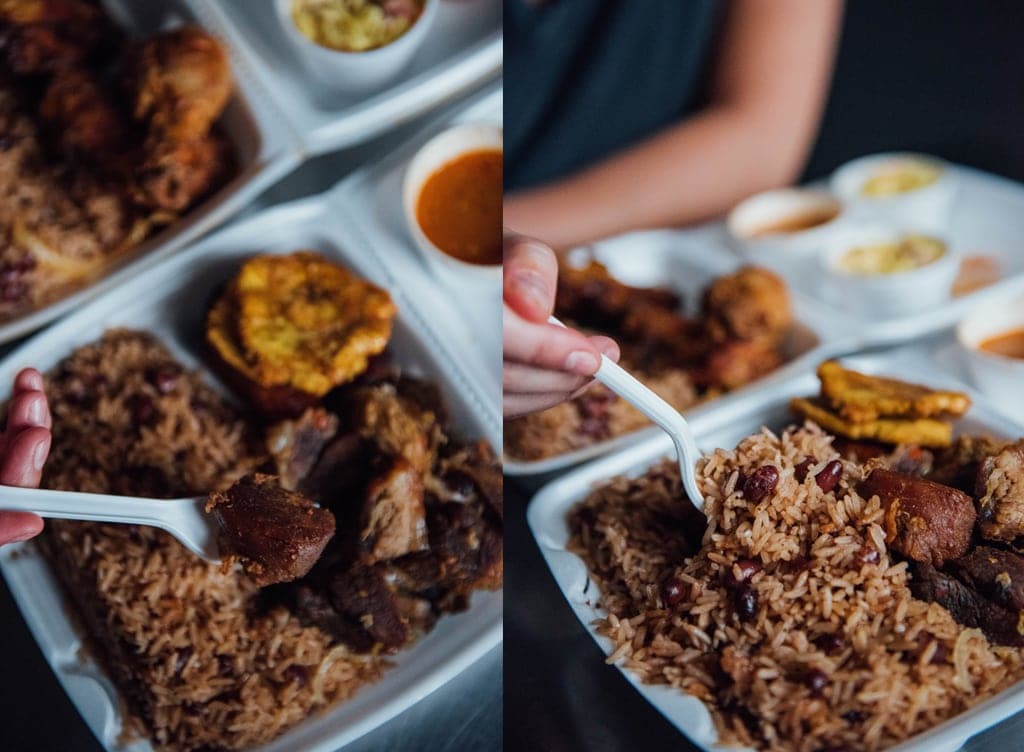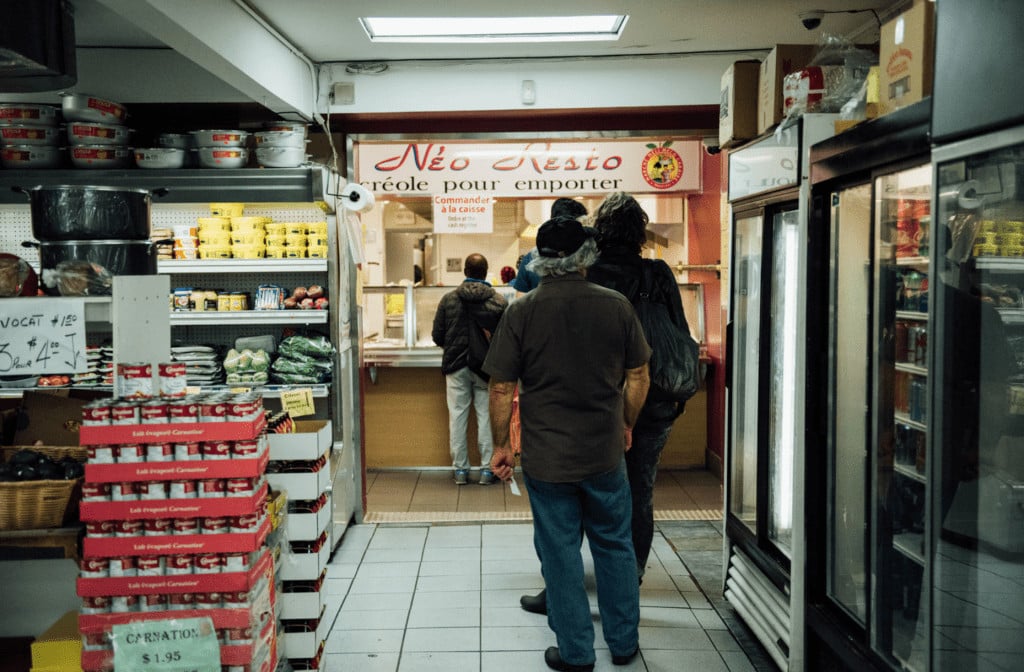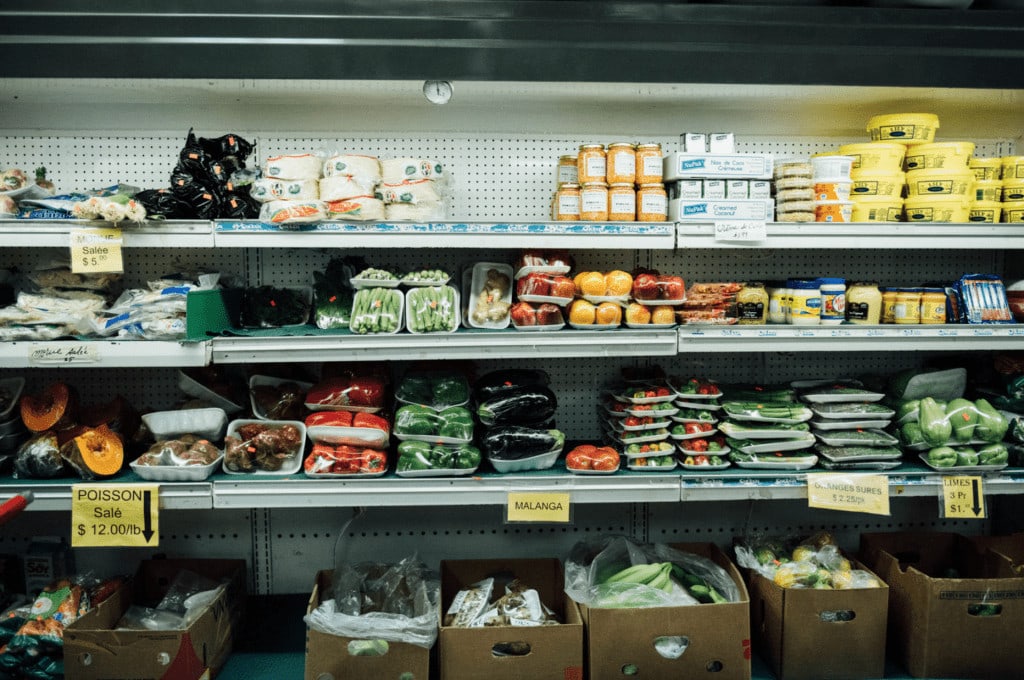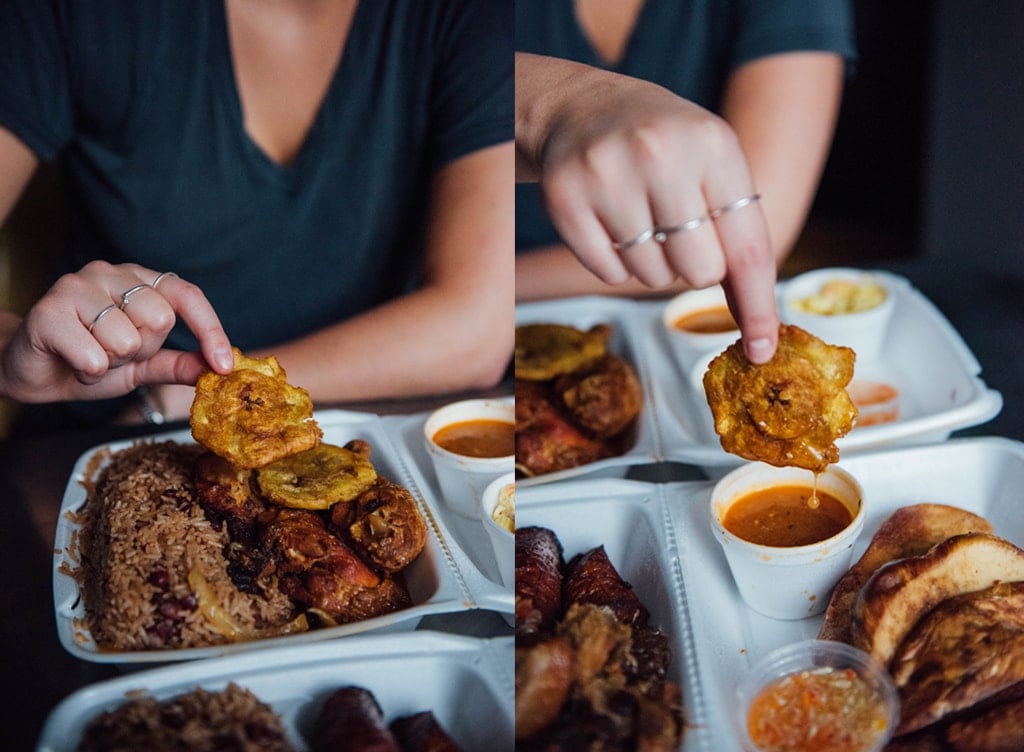 Marché Méli Mélo

$
Monday: 8:00 AM – 8:00 PM
Tuesday: 8:00 AM – 8:00 PM
Wednesday: 8:00 AM – 8:00 PM
Thursday: 8:00 AM – 8:00 PM
Friday: 8:00 AM – 8:00 PM
Saturday: 8:00 AM – 8:00 PM
Sunday: 9:00 AM – 6:00 PM

Located on Jarry Street in Villeray, Marché Méli-Mélo is an institution in the neighbourhood that has been in existence for 30 years (!) and offers, among other things, generous and affordable griots and Haitian chicken!
Marché Méli-Mélo opened in 1984. Its owners, Jean-Michel Baptiste and Jean-Marie Toussain, started with a small grocery store offering products from Africa, South America and the Caribbean. The business grew, and as it became more popular, in 1989 it opened a restaurant counter with food to eat-in or take-out. Word spread quickly and Méli-Mélo soon became a staple in the neighbourhood: the place is a sort of culinary mirror of the Haitian culture of Villeray. The name Méli-Mélo came from the desire to reflect the culture of the neighbourhood, with the diversity of its residents and its lively atmosphere.
Inside, Méli-Mélo is mainly dedicated to its market, which offers a wide range of products from Africa as well as from South America, the West Indies, and the Caribbean. At the back of the store is the restaurant counter, where the prepared food section of the Marché is located. There are about ten seats to savour the dishes on offer, but most of the dishes are taken to go.
On the menu, Méli-Mélo offers a wide range of Caribbean dishes whose recipes are developed and made by Jean-Marie. You will find beef tasso, turkey with Lambi sauce, fried fish, fish in sauce, Creole vegetable fricassee, grilled chicken, the famous griot and more. Note that the griot at Méli-Mélo is almost legendary (!) The pork shoulders receive a delicious treatment here, and are seasoned between 24 and 48 hours with a blend of Haitian spices. The dishes can be eaten with sides of sticky white rice, rice and beans, plantains, spicy onions or others. At Méli-Mélo, you get real Caribbean comfort food, delicious and very affordable – the menu ranges from $5 to $15, with fish going for $25.
The owners wanted to capture the essence of southern culture and cuisine with their grocery store and restaurant, and they succeeded. The place works like a family and you feel the conviviality from the moment you arrive. We love Méli-Mélo for its good and generous food, its low prices and its friendliness.
Written by Sophie Monkman
Photography by Alison Slattery