Le Pigor: Discover Verdun's charming new local bistro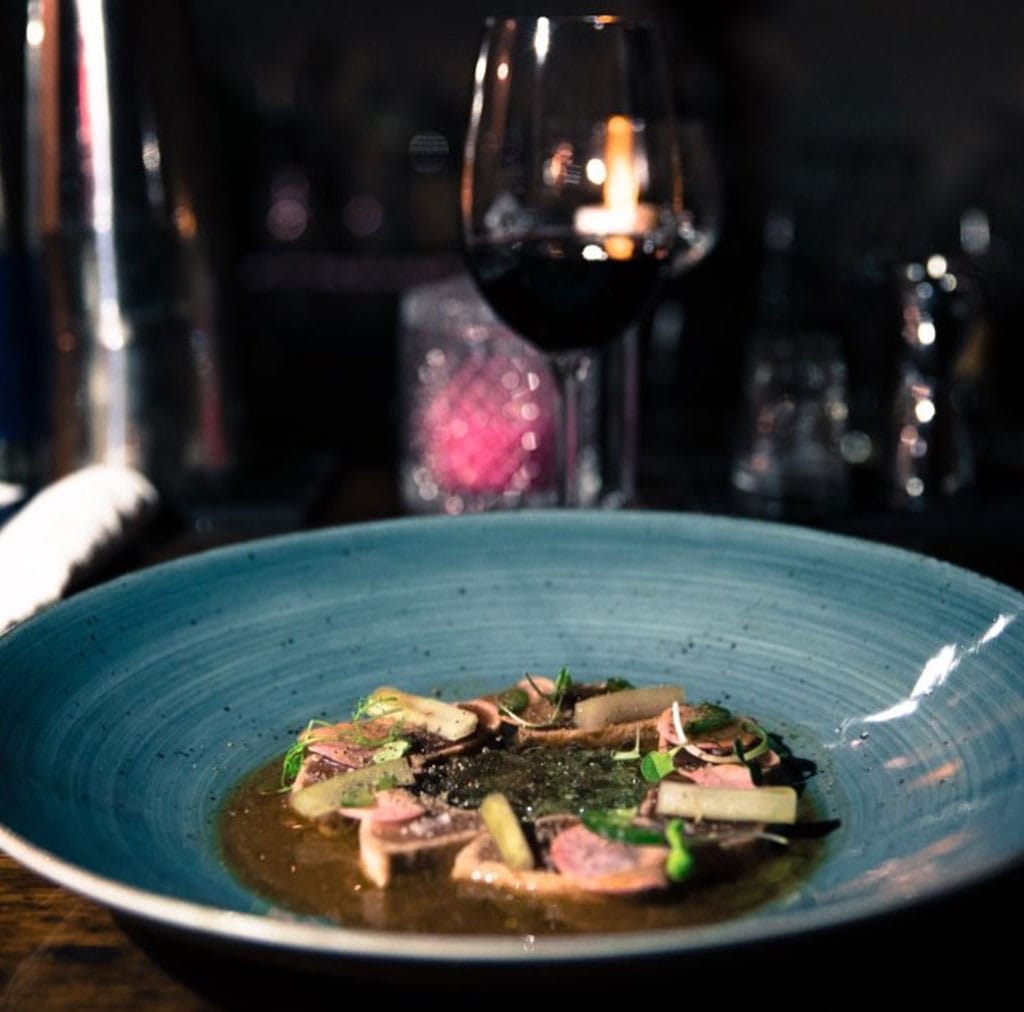 Le Pigor is a charming French neighbourhood bistro, that has recently opened on Wellington Street, and offers a delectable menu in a very welcoming atmosphere.
The restaurant opened in December 2017, and is the project of Sidney Gordon, Laurence Pilot, Juliana Pilot and Gauthier Mauries. All four are lovers of cooking and good food, and they decided to open Le Pigor right in the heart of Verdun's busiest street. They want to offer a French bistro experience, but with a significant dose of local influences. As a nod to these two elements being 'fused' together in the kitchen, the name Pigor is itself, a 'fusion' of Pilot and Gordon, the names of three partners. The combined result is a satisfying blend of both the festive atmosphere and the delicious dishes found at Le Pigor.
As you enter Le Pigor, you are welcomed into a warm and cozy atmosphere. Designed by the two sisters Lawrence and Juliana Pilot, the restaurant is divided into two separate sections by a wall in the centre. One section includes the cocktail bar and the other provides an unobstructed view of the kitchen where everyone is hard at work. There is a strong emphasis at Le Pigor on highlighting different materials such as the attractive exposed red brick walls, the bench seating along one wall that has a long soft and comfy grey cushion for your back, and the bar's highly varnished wooden countertop, giving the restaurant a welcoming feel while remaining elegant. Le Pigor can accommodate up to 40 people, including five prime seats that look directly into the kitchen – definitely our favourite because this is where you get to watch the chefs create their works of art.  Reserving these in advance is a must!
Sidney and Gauthier can be found in Le Pigor's kitchen. They are the ones who decide on the menu, largely helped by Sidney's own culinary background which, within the restaurant industry, counts as impressive.  Sidney has worked in France and Japan for restaurants with three Michelin stars.  We can see the influences of these two cultures in many of the dishes, but not at the expense of our local products which stay in the foreground.  It is precisely for this reason of wanting to showcase local products, that the menu at Le Pigor will change at the peak of each season, but with some enduring classics being served throughout the year. These are classics such as the delicious beef tartare which has earned its rightful place on our list of "Where to eat Montreal's top tartares".  When in season, we also love the sumptuous tuna tataki that beautifully exposes the Japanese side of Sidney's culinary background, as well as the very interesting "faux-sotto", a risotto based on celeriac that is a true delight! A side note – during our meal, we found ourselves comparing all the wonderful mismatched china used at Le Pigor – a nice touch.
Laurence and Juliana are behind both the cocktail menu and the wine list.  There are some good wine imports to discover but the cocktails are really the stars of the bar.  Le Pigor serves signature cocktails and via their names and tastes, each seems to divulge a small anecdote about the two sisters. We particularly recommend Verdun Lov.
The owners are understandably very proud of their team and their menu. "We put so much effort into everything!"  This feeling is well-justified because you feel welcome here and the food is certainly worth the trip, even if you don't live in Verdun. Le Pigor is a nice place worth discovering and where you will enjoy a wonderful evening.
Written by Kashanti Sandy