Arvida: Modern and refined cuisine in Granby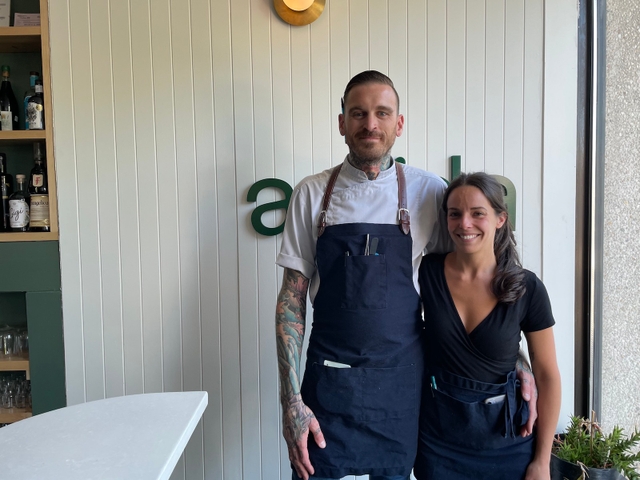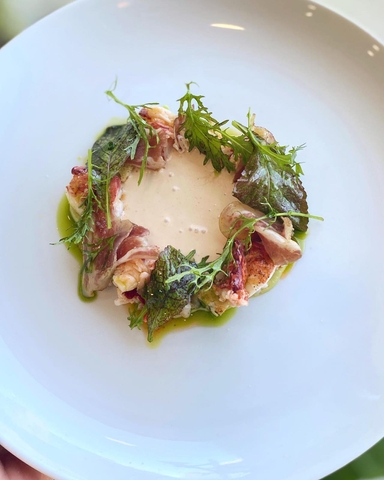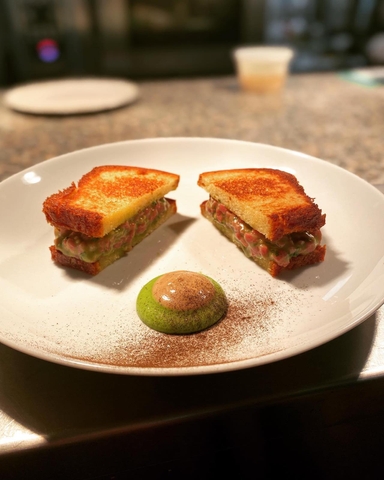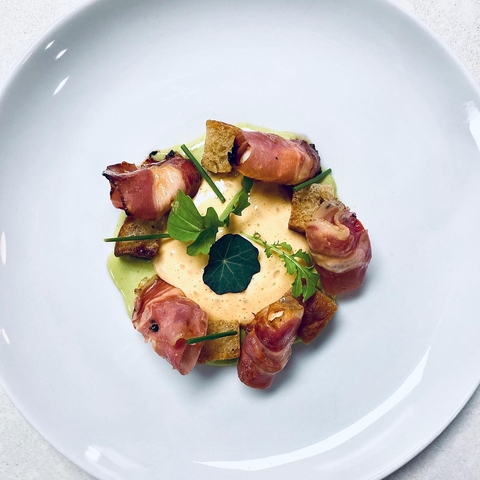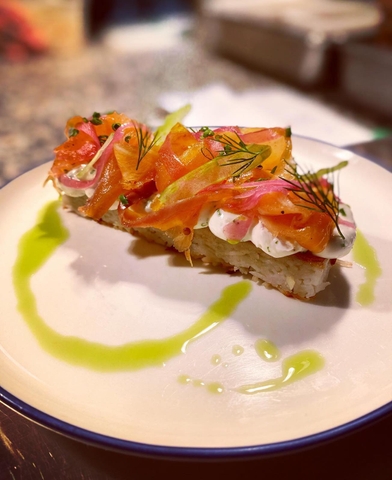 Arvida

Monday: Closed
Tuesday: Closed
Wednesday: Closed
Thursday: 5:30 – 10:00 PM
Friday: 5:30 – 10:00 PM
Saturday: 5:30 – 10:00 PM
Sunday: Closed


Chef(s) Jonathan Cabana
Host Sarah Vandal
Opened 2019

Accepts mastercard, visa, cash, debit
40 Seats
Accepts groups
The line that distinguishes art, science and cuisine is sometimes very thin. At Arvida restaurant—a magnificent establishment in the city of Granby—chef Jonathan Cabana skilfully juggles these three disciplines.
A black sheep
It was at the age of 24 that the future chef gave up his career as a singer in the heavy metal band Blind Witness to enroll in culinary school. "We left the music business when we were at our peak. We had just recorded an album in Hollywood and were coming back from a long European tour. Needless to say, it wasn't a viable lifestyle for the mind and body in the long run. We made the decision to retire from the rock star lifestyle and create stability in our lives," explains the talented chef.
One thing led to another, and Jonathan Cabana learned the ropes of the trade. He worked in several renowned restaurants in Montreal, as well as in starred establishments outside the country. He continued his apprenticeship with François Coté, former owner of the Impérial in Granby, whom he considers a mentor and a great friend.
Arvida
Arvida opened its doors on September 18, 2019 on Main Street in Granby. The address offers dynamic French cuisine. "We are lucky to have proximity and a beautiful relationship with producers in the region. It gives us access to a pool of very interesting and quality products" shares Jonathan.
Arvida's menu evolves over time and with the seasons. However, some of the restaurant's classics remain on the menu, such as the black pudding and the beef tartare. You will quickly notice that the chef has a keen interest in the scientific aspect of cooking. He makes sure to stay on top of new techniques in order to compose well-balanced dishes with remarkable aesthetics.
The formula recommended at Arvida is one of sharing. You will have to order several small dishes to compose your meal for the evening.
The wine list, elaborated by Sarah Vandal and Jonathan, is in constant evolution. It is planned in accordance with what is being served in the restaurant.
The restaurant's decor is designed by Jonathan's sister, Maggie Cabana, of the Micro Climat studio. Sleek and luminous, the space takes several elements from the family home that was on Arvida Street in Granby. "She has succeeded in recreating the energy of our childhood home by incorporating materials and key objects from it. The banquettes and the library lights are really reminiscent of our first nest. We wanted it to feel like home and for our guests to feel like they were entering our lives when they walked through the door," explains the chef.
Arvida is definitely one of our favourites in the Eastern Townships, you have to try it!
Enjoy the discovery!
Written by Gabriel Belzile
Photography by Arvida