Our Favourite Addresses in Halifax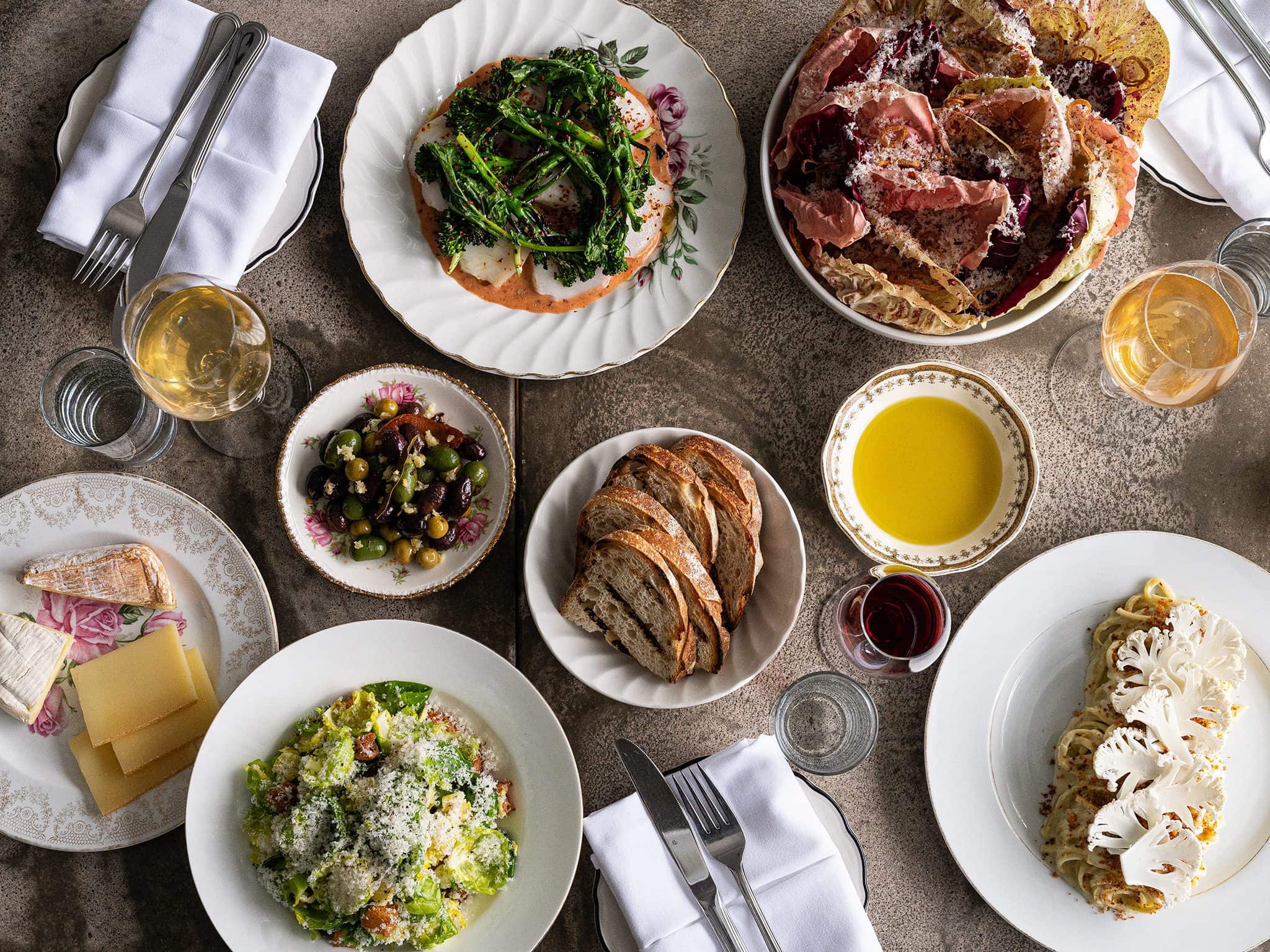 Heading out east this summer? If you're going to Nova Scotia, and are visiting Halifax, take note of these fine addresses to turn your trip into a gourmet journey!
Visit the provincial capital for its beautiful, nearly four-kilometre-long harbour promenade, lined with shops, restaurants, cafés and other entertainment venues. The city is rich in history, culture, entertainment and great food. We put together this list with our friend Dean Petty, the city's sex symbol and owner of Anchored Coffee and Yeah Yeahs Pizza.
Happy exploring!
The Narrows Pub offers a comfortable and classic space that is always welcoming. The pub offers a classic Nova Scotian menu using traditional methods of smoking, curing, canning and baking. Classic recipes from old maritime cookbooks are used for maximum comfort and a touch of nostalgia on our plates. The owners have put their heart and soul into the space and the food, and it shows in every detail.
Bar Kismet – 2733 Agricola St, Halifax
Bar Kismet offers a dozen coastal-inspired dishes and as many original and extremely well-crafted cocktails. The seasonal (see weekly) menu at this East Coast bar focuses on fresh seafood and pasta, and highlights local produce. In addition to a great cocktail menu, there's a tempting selection of Canadian and international wines and microbrewery beers to quench your thirst.
This is the place to go for a burger and other gourmet sandwiches in downtown Dartmouth. The menu includes other small international snacks (dumplings, chicken wings, Mac fries…). On the drinks side, there's a good selection of local beers, plus wine, cider and cocktails.
A must for burger lovers.
Located on Agricola Street in the heart of the vibrant North End, Luke's Small Goods is known for its delicious sandwiches on homemade bread, scrumptious pastries and other freshly made small plates.
The team prides itself on their freshly baked goods, preserves and traditional homemade charcuterie.
Everything is deliciously simple and authentic.
John's Lunch – 352 Pleasant St, Dartmouth
When John Sarganis opened the doors to John's Lunch in 1969, he never imagined that his little restaurant would become such a popular landmark. For over 50 years now, John's Lunch has served some of the best seafood in the region and probably some of the best fish and chips in Canada. A typical Nova Scotian place that never gets old.
Field Guide – 2076 Gottingen St, Halifax
Field Guide is a small restaurant in Halifax's North End. Established in 2013, it's an ideal spot for a casual evening over cocktails and a bite to eat. This gathering place focuses on local produce and small dishes to share.
Mariah's Pantry is a hidden Dartmouth treasure serving fresh pasta and delicious sandwiches in a small, cosy space.
Part pasta bar, part retail shop, Maria's Pantry offers homemade sauces, prepared dishes, Italian cheeses, oils, vinegars, olives, fresh pasta and much more. We highly recommend ordering the burrata.
Highwayman – 1673 Barrington St, Halifax
The Field Guide's little brother, this place offers Spanish-inspired dishes, house cocktails, craft beers and a romantic atmosphere straight out of Alfred Noyes' poem that gave the restaurant its name. Ideal for a romantic evening out.
Chkn Chop – 6041 North St, Halifax
Chkn Chop is a charcoal chicken restaurant that has embraced the art of cooking roasted chicken with fire and smoke. They also offer fried chicken sandwiches, great options for family meals and a list of local craft beers.
Special mentions
Two if by Sea Café is a bright and lively café that invites people to gather around a good cup of coffee.
Upon opening in 2009, TIBS quickly became known for its delicious pastries—colossal croissants and oversized scones—and excellent coffee provided by Anchored Coffee, the reputable roasting house next door.
Pizza lovers, you won't be disappointed! The menu here is simple (6 choices of pizza) but very delicious. You can also order a slice when you're on the go, and accompany it with a homemade Caesar salad.
A huge thank you again to Dean Petty, owner of Anchored Coffee and Yeah Yeahs Pizza for his help in putting this list together!
Written by Inès Duguen
Photography by Jessica Emin