Aloha Espresso Bar: Unique cafe and excellent pokés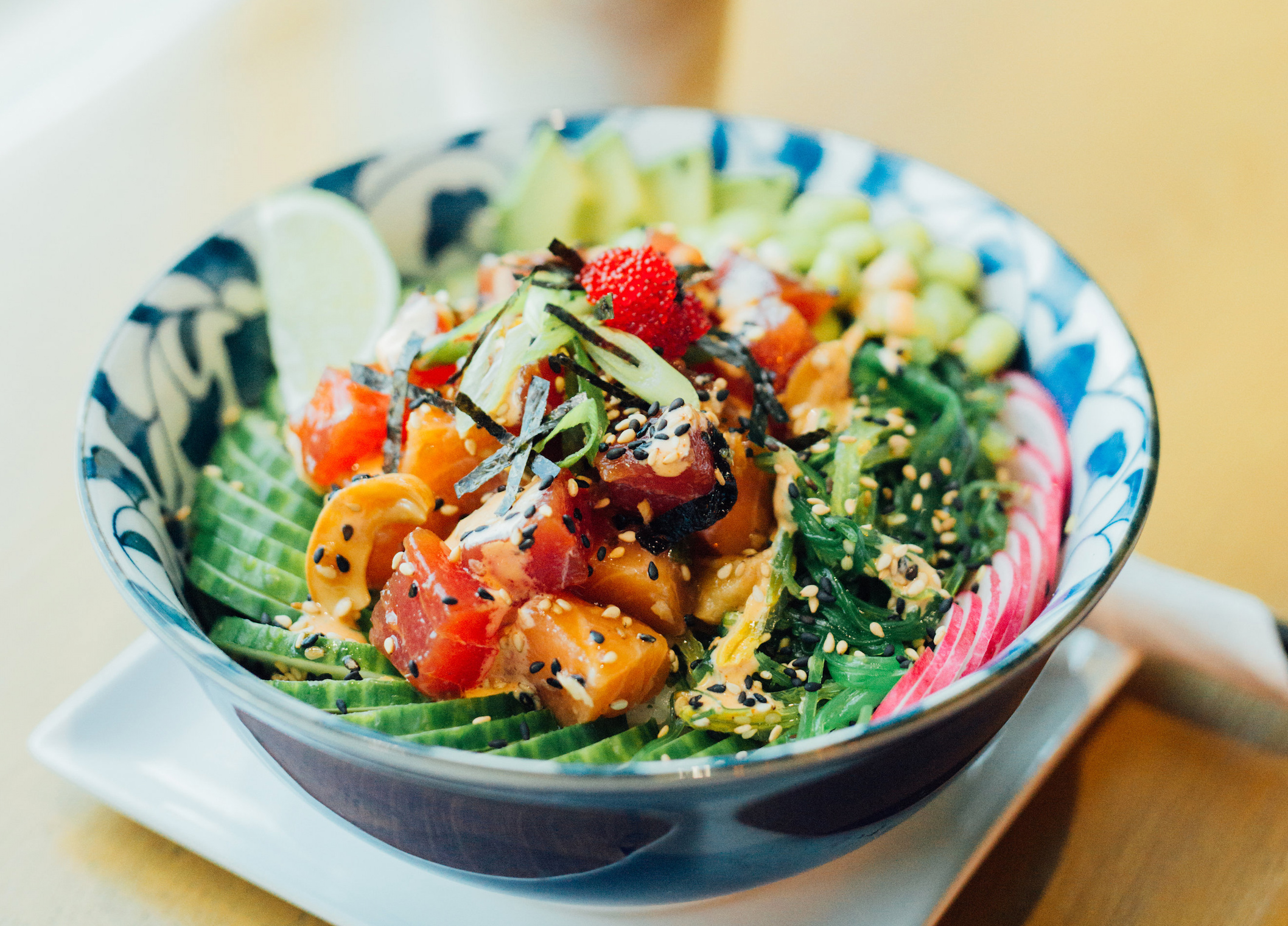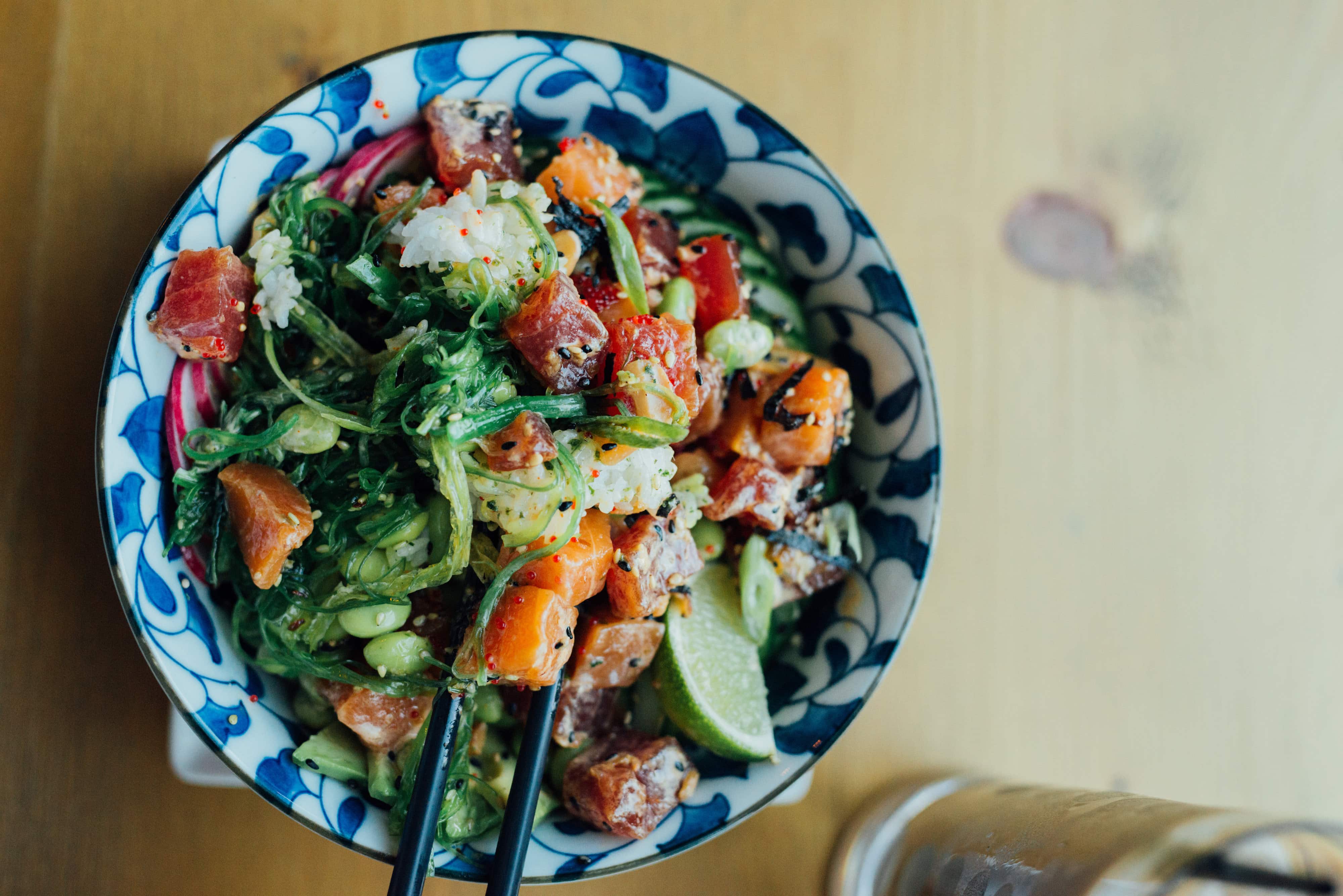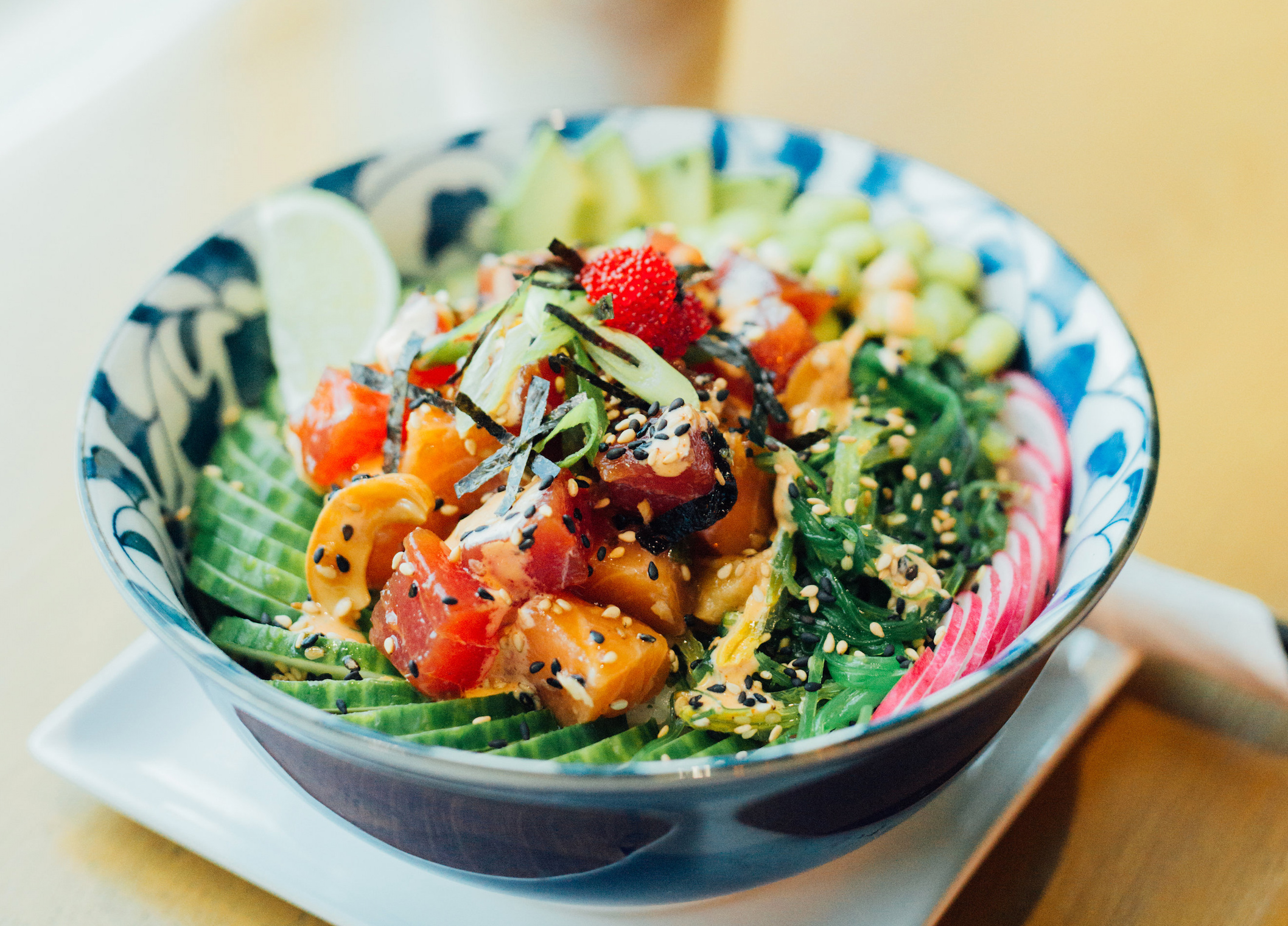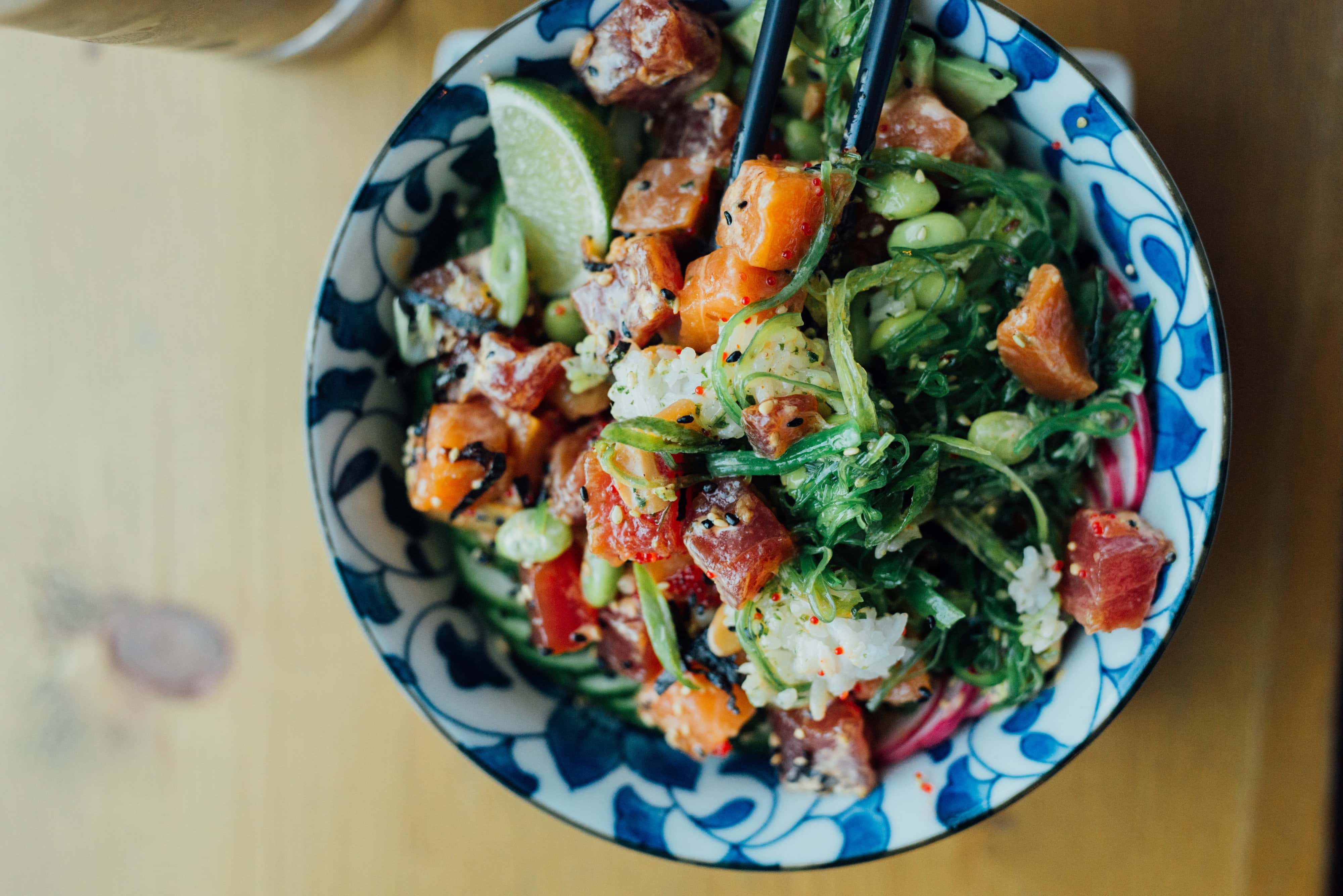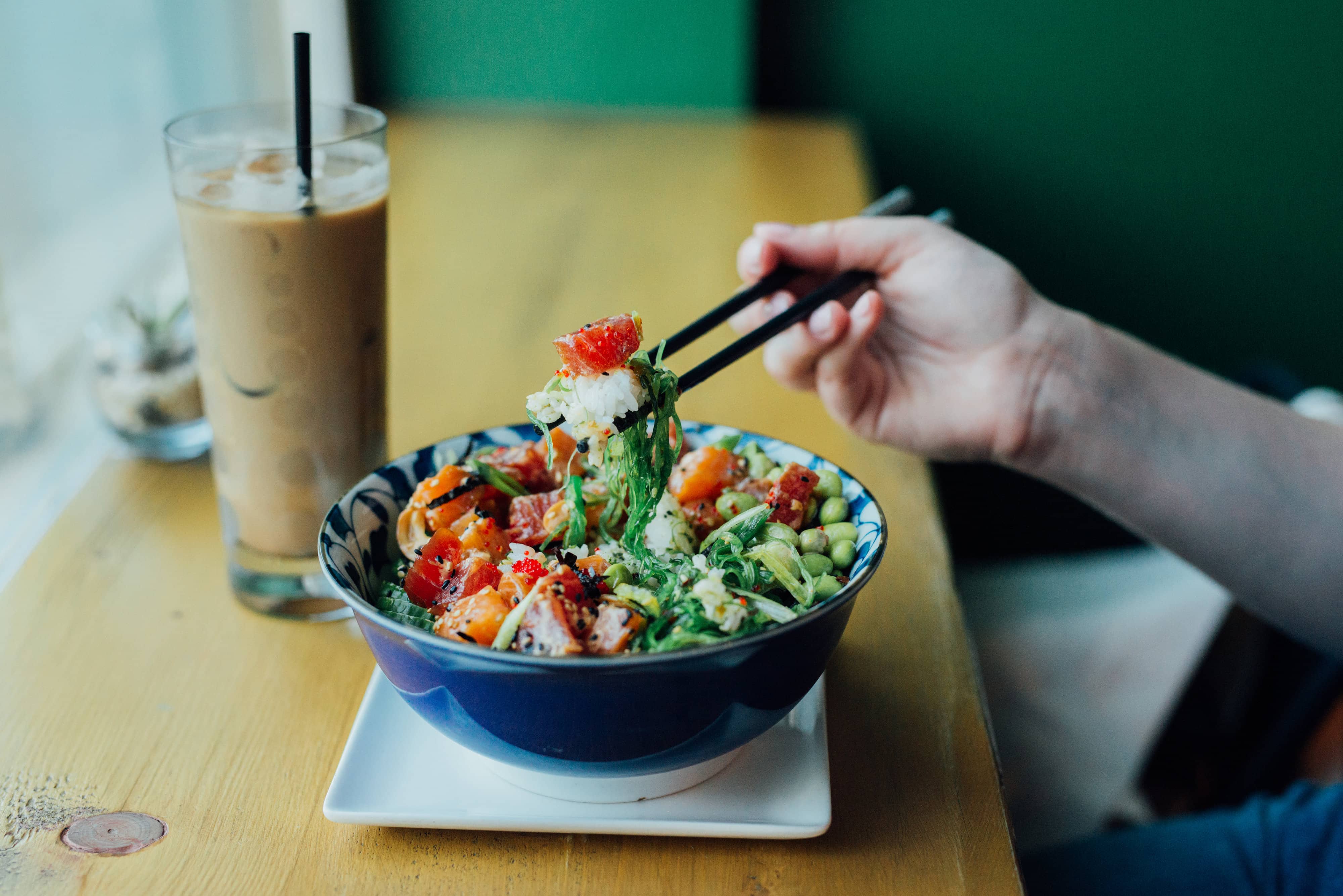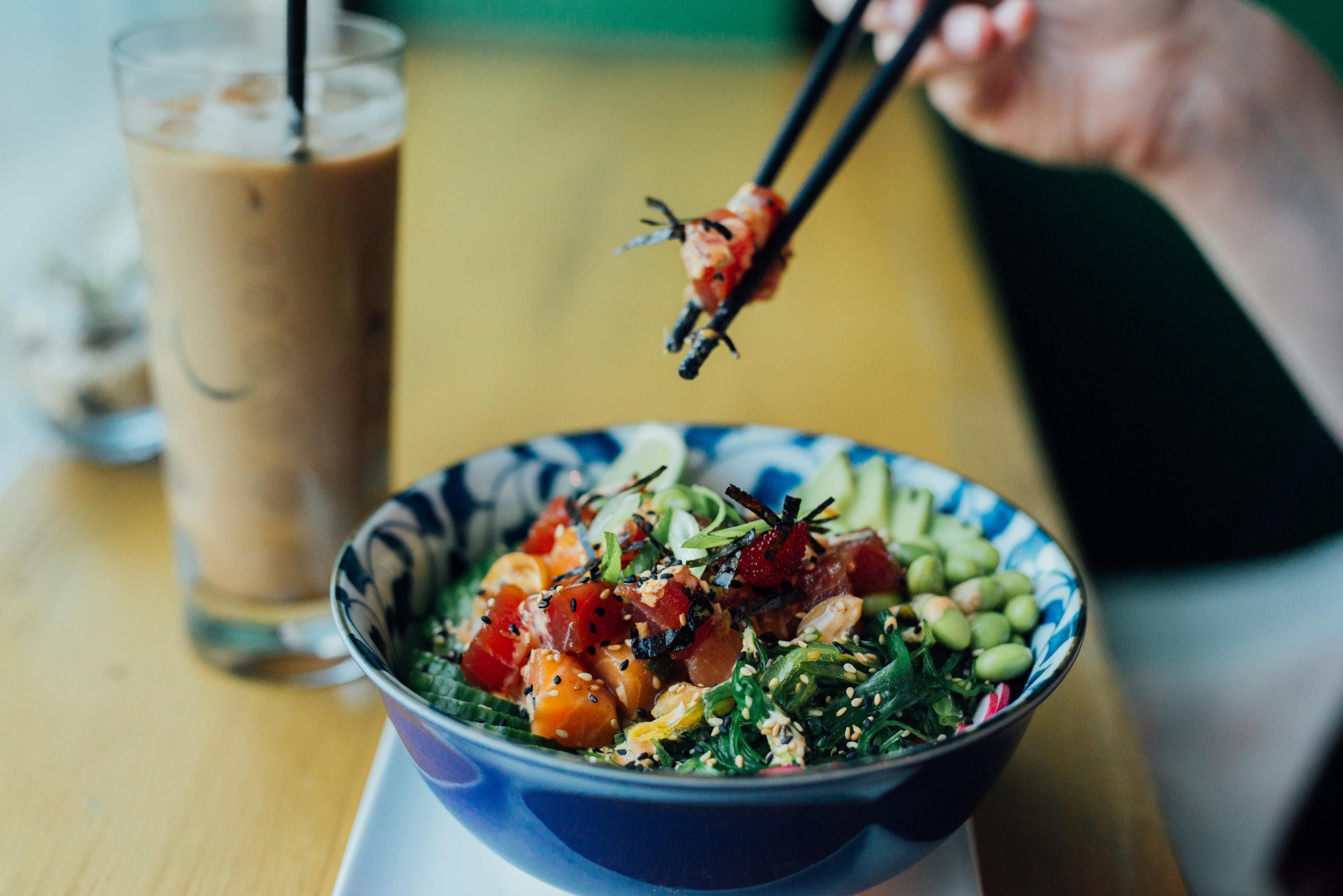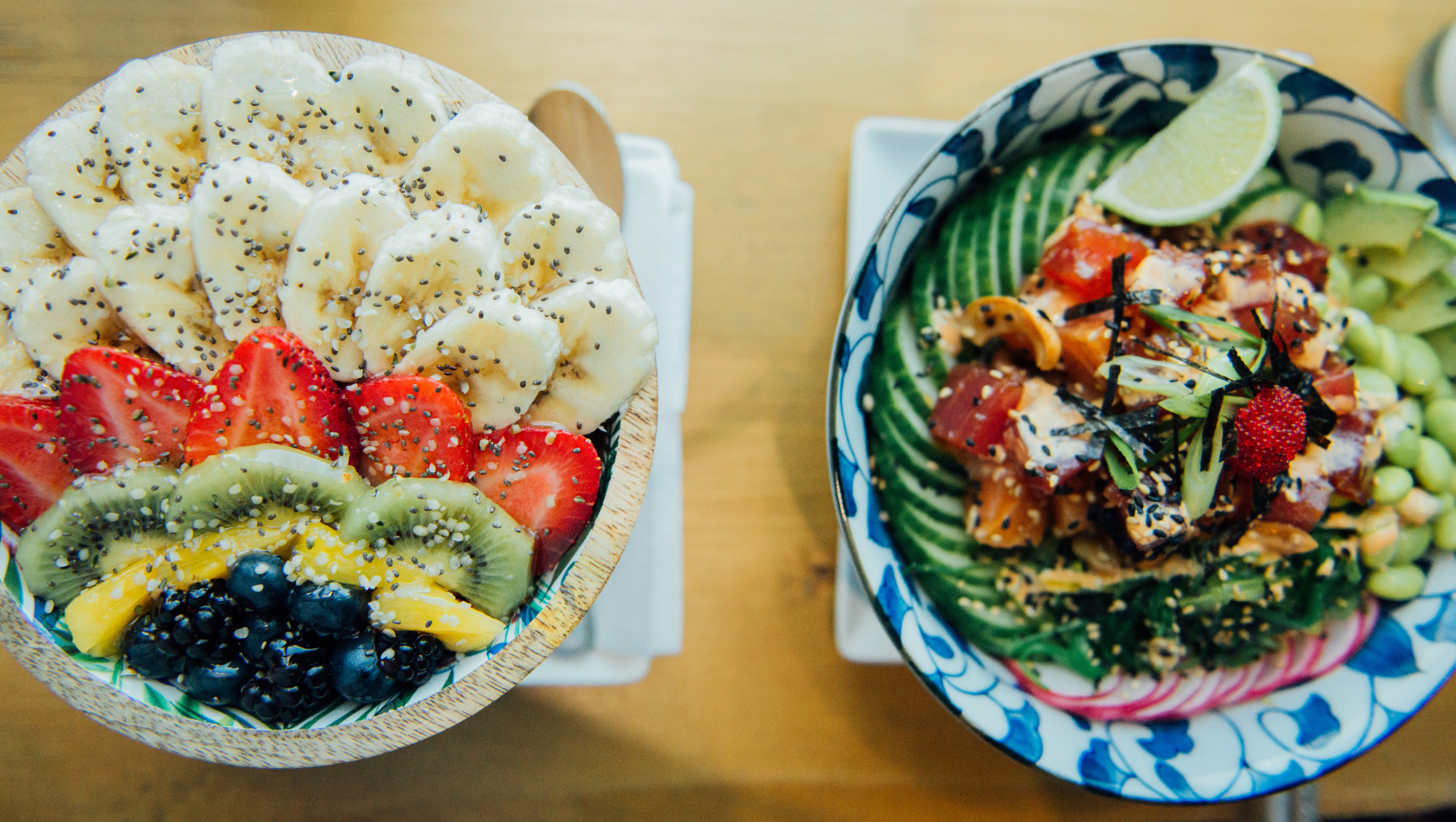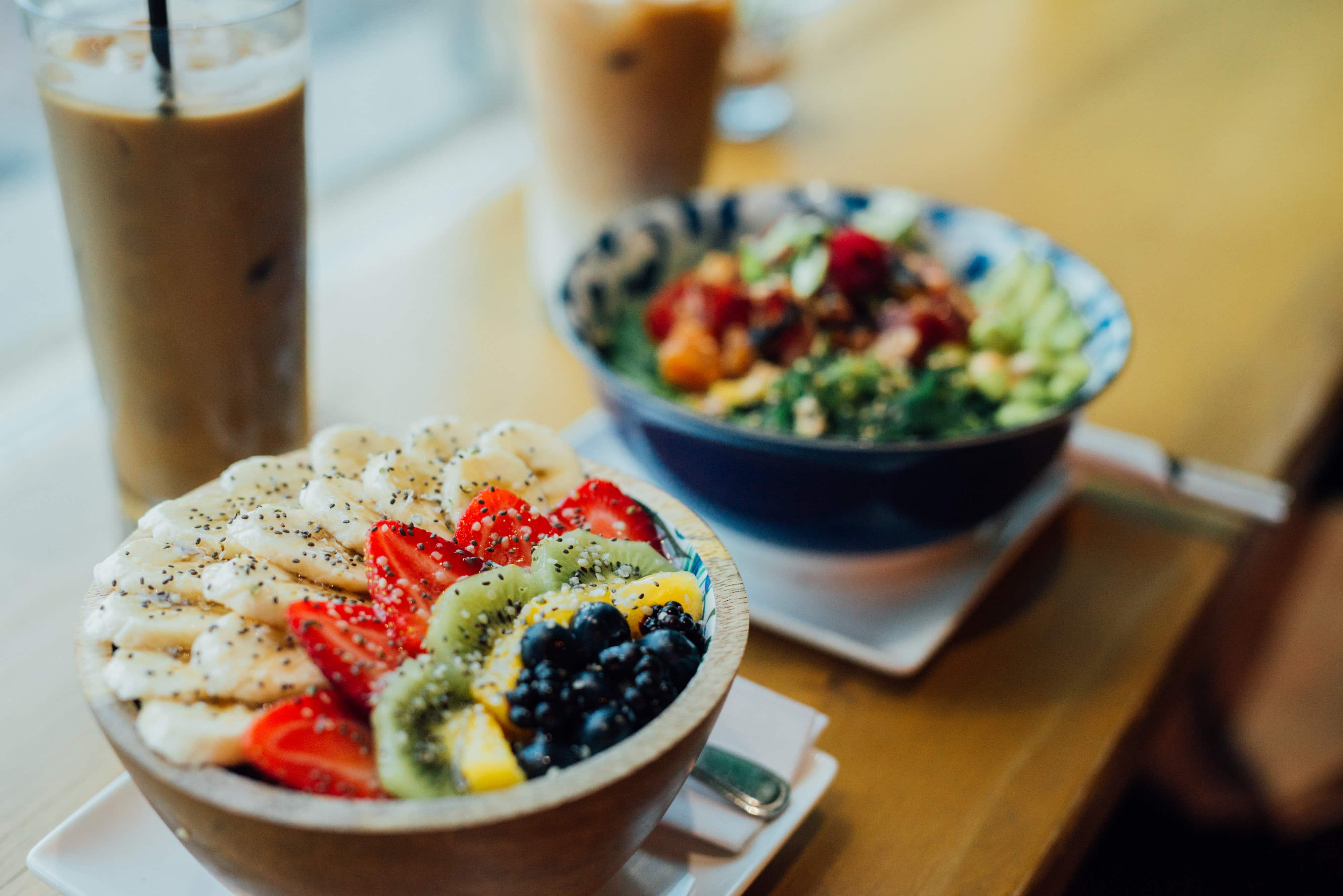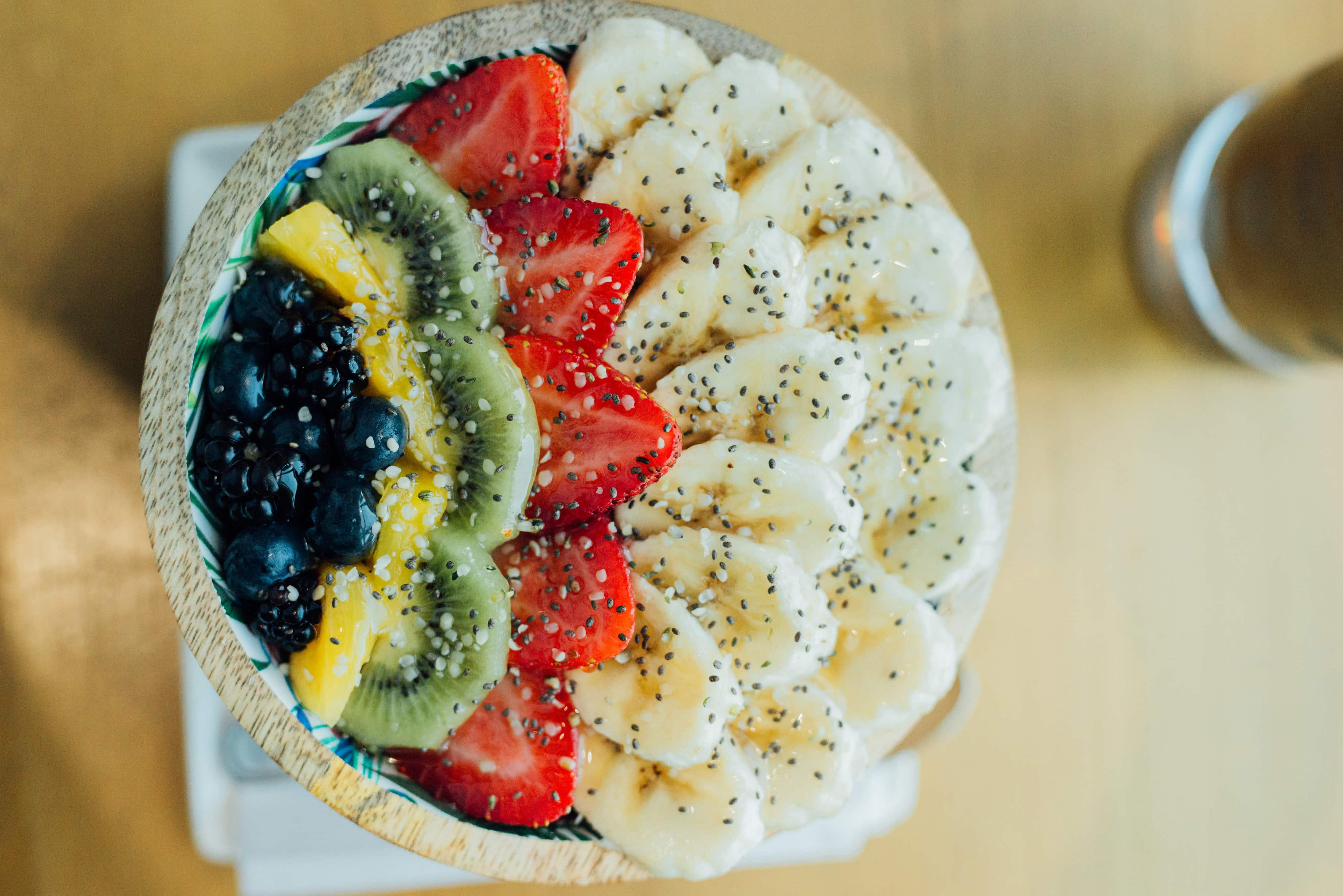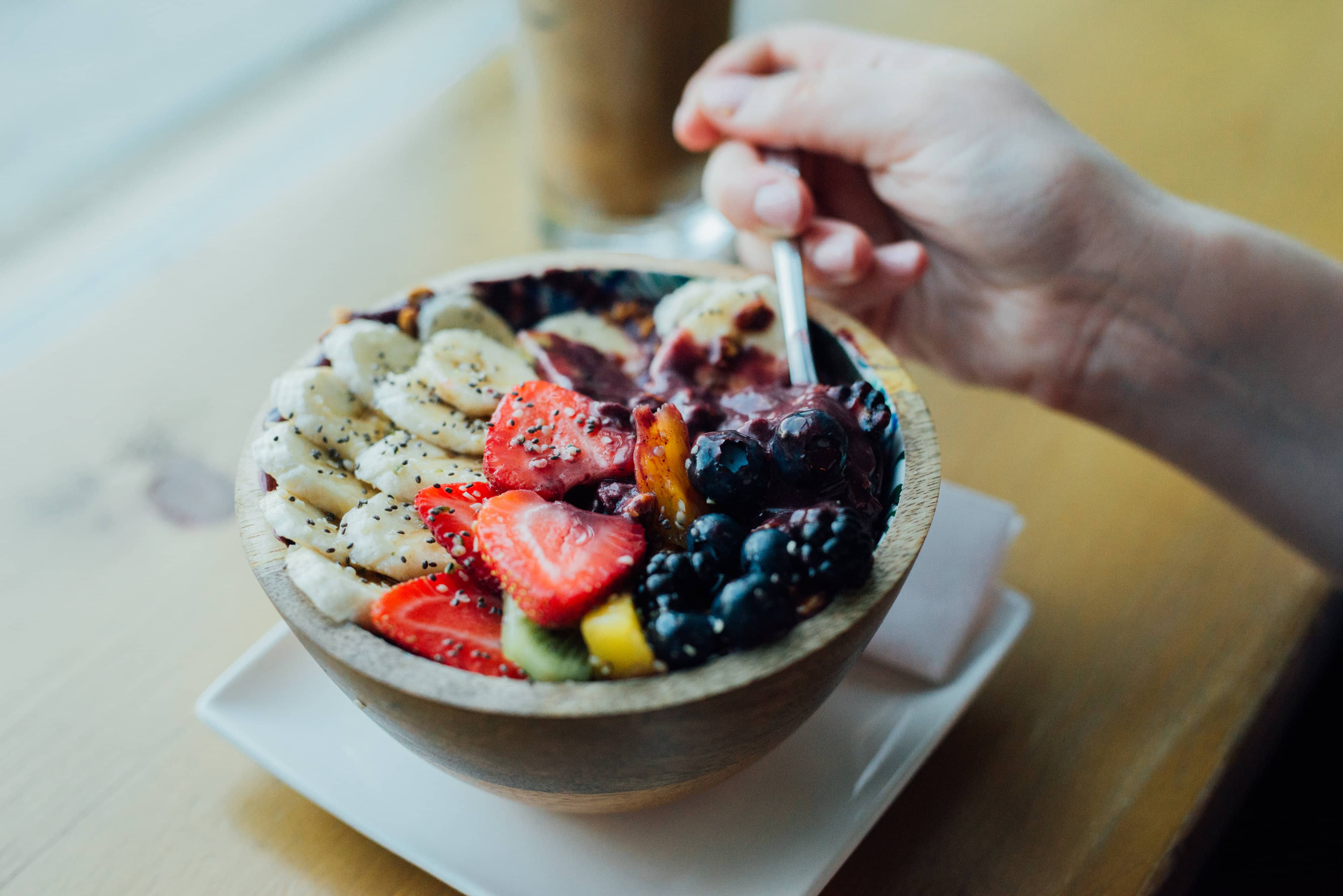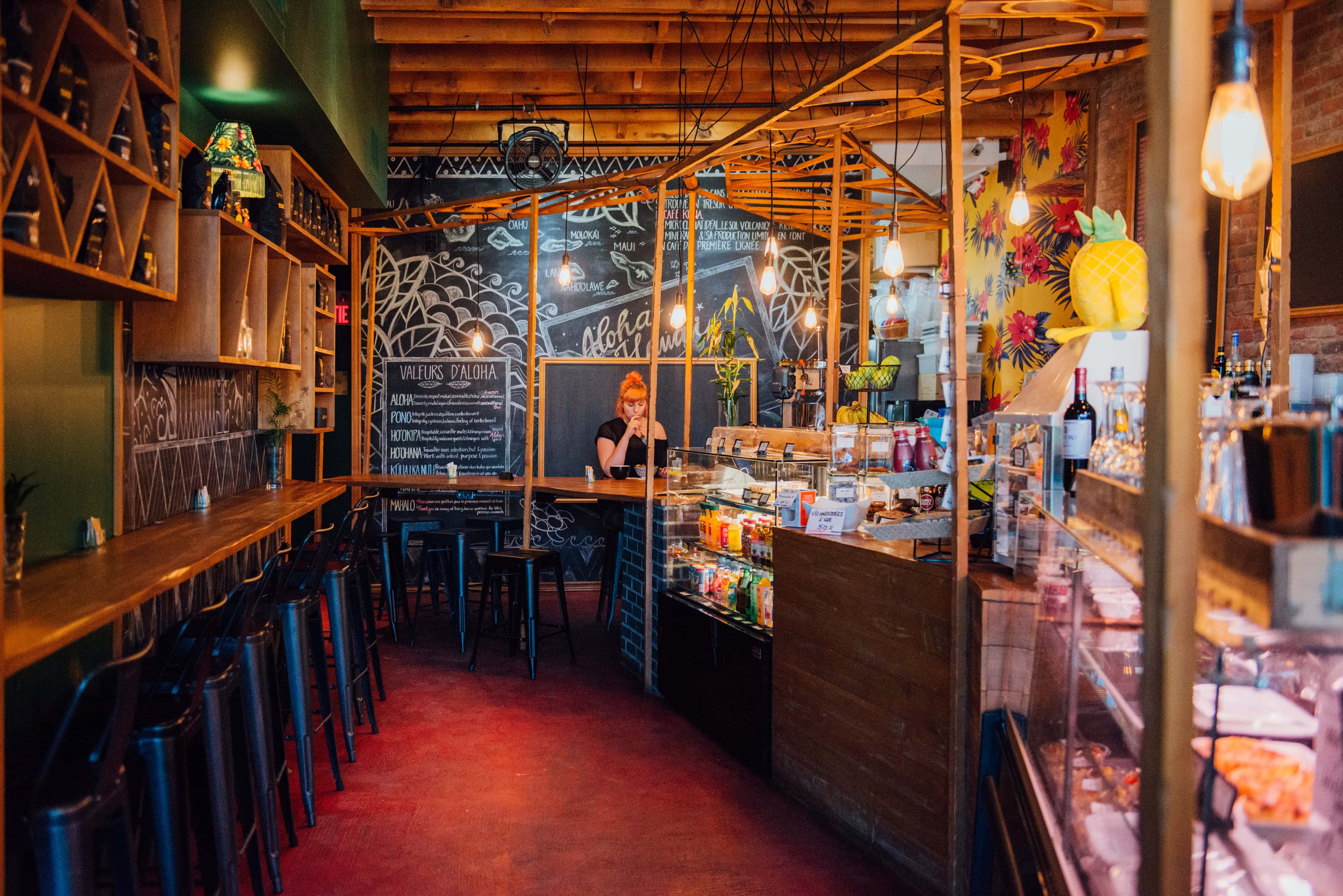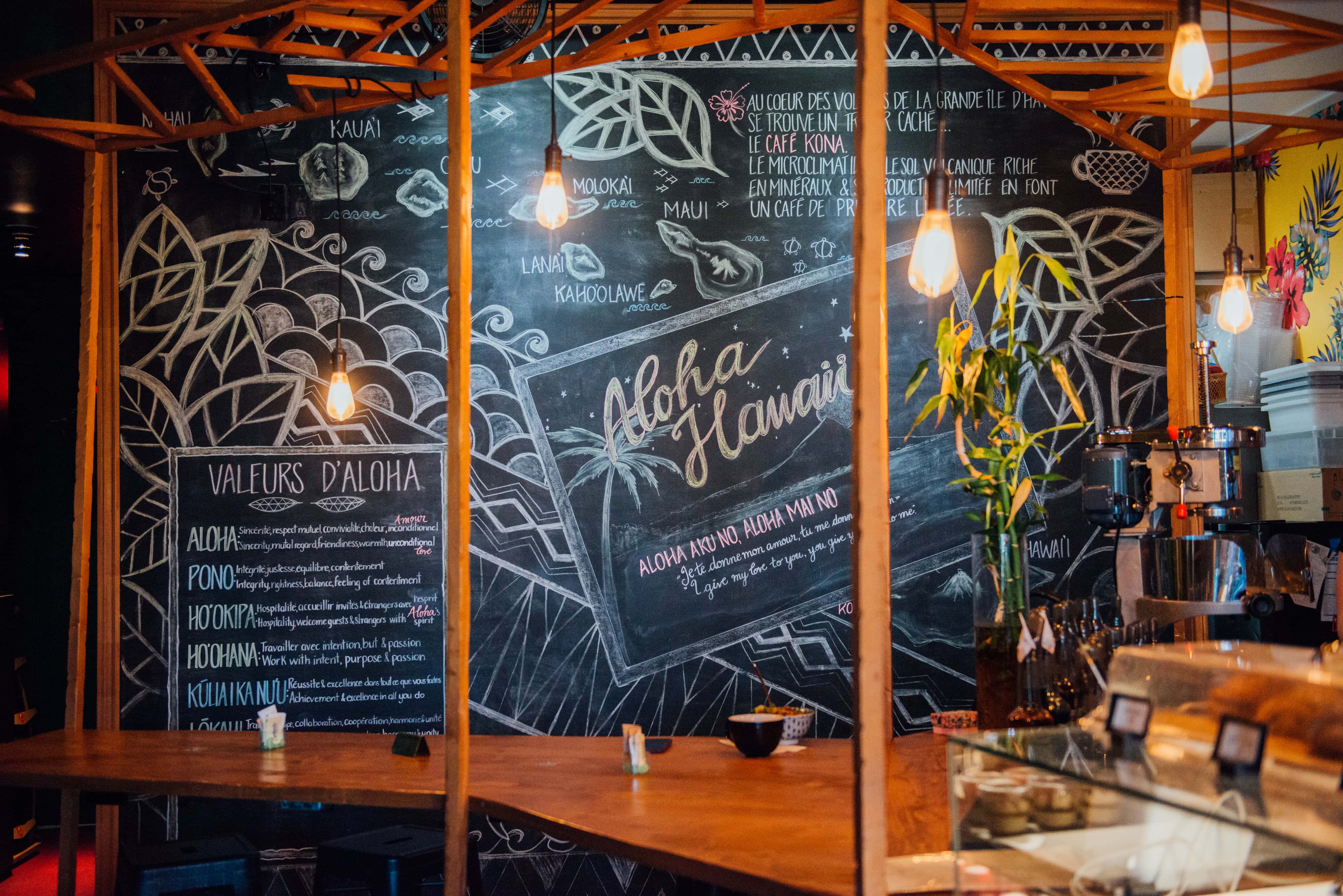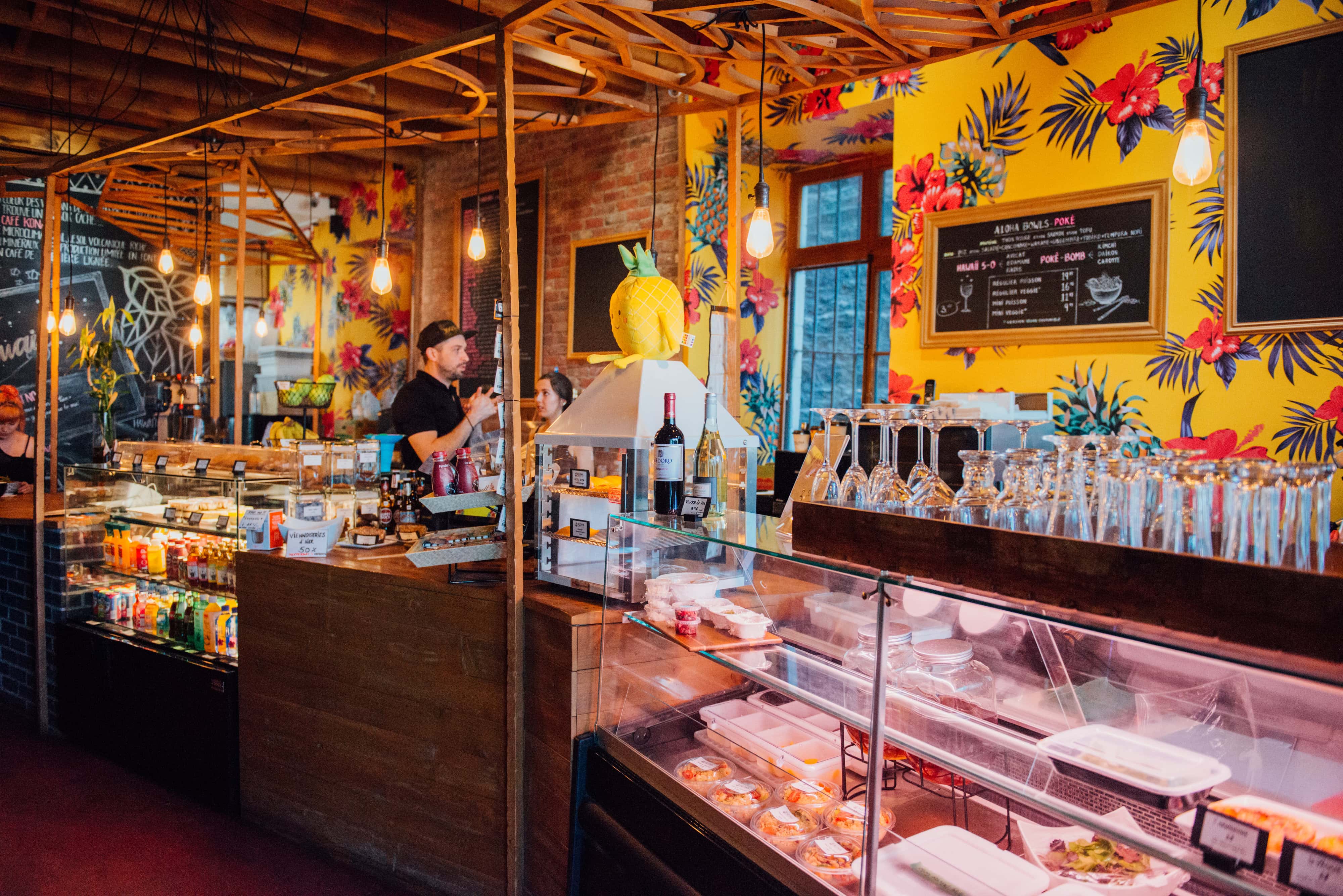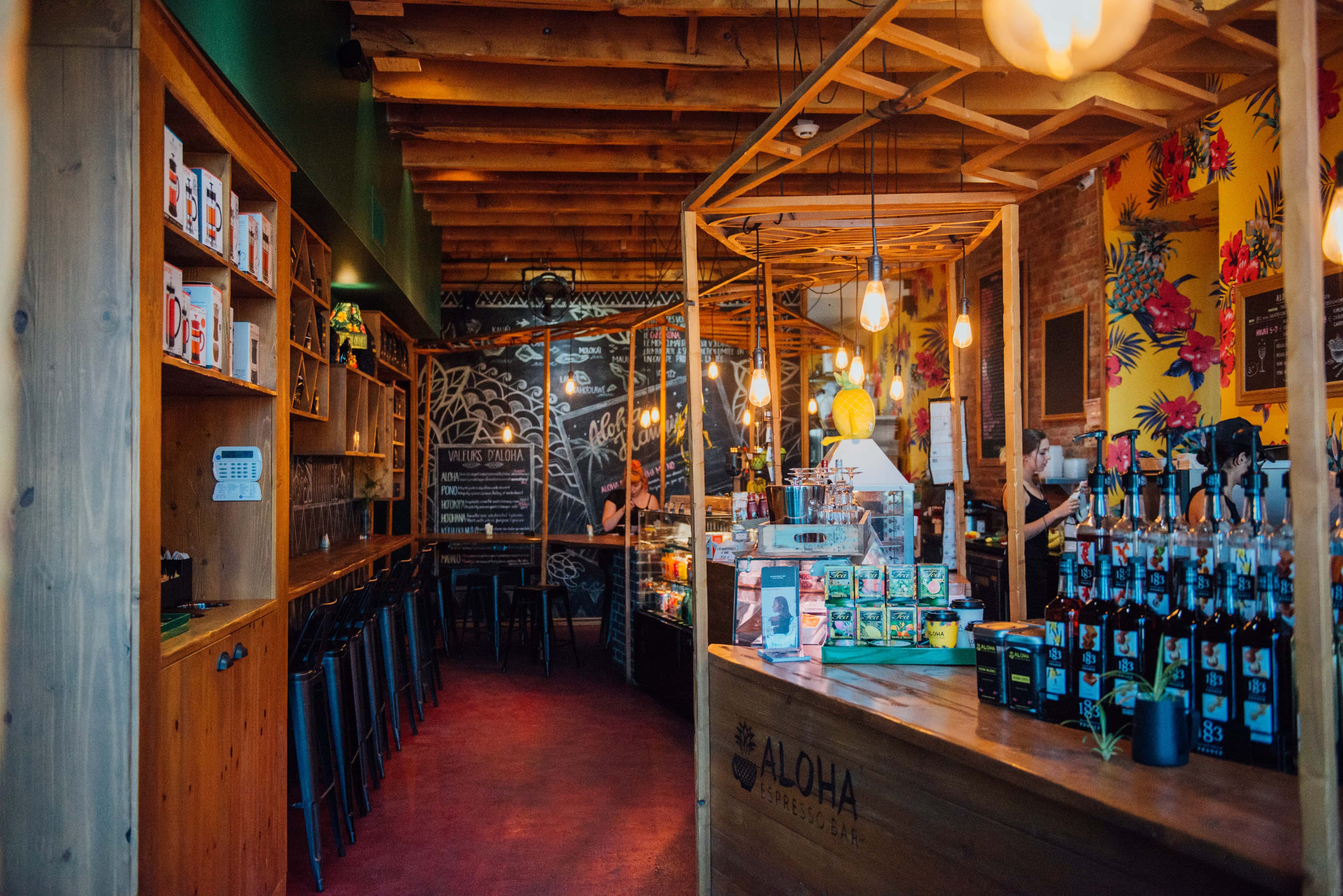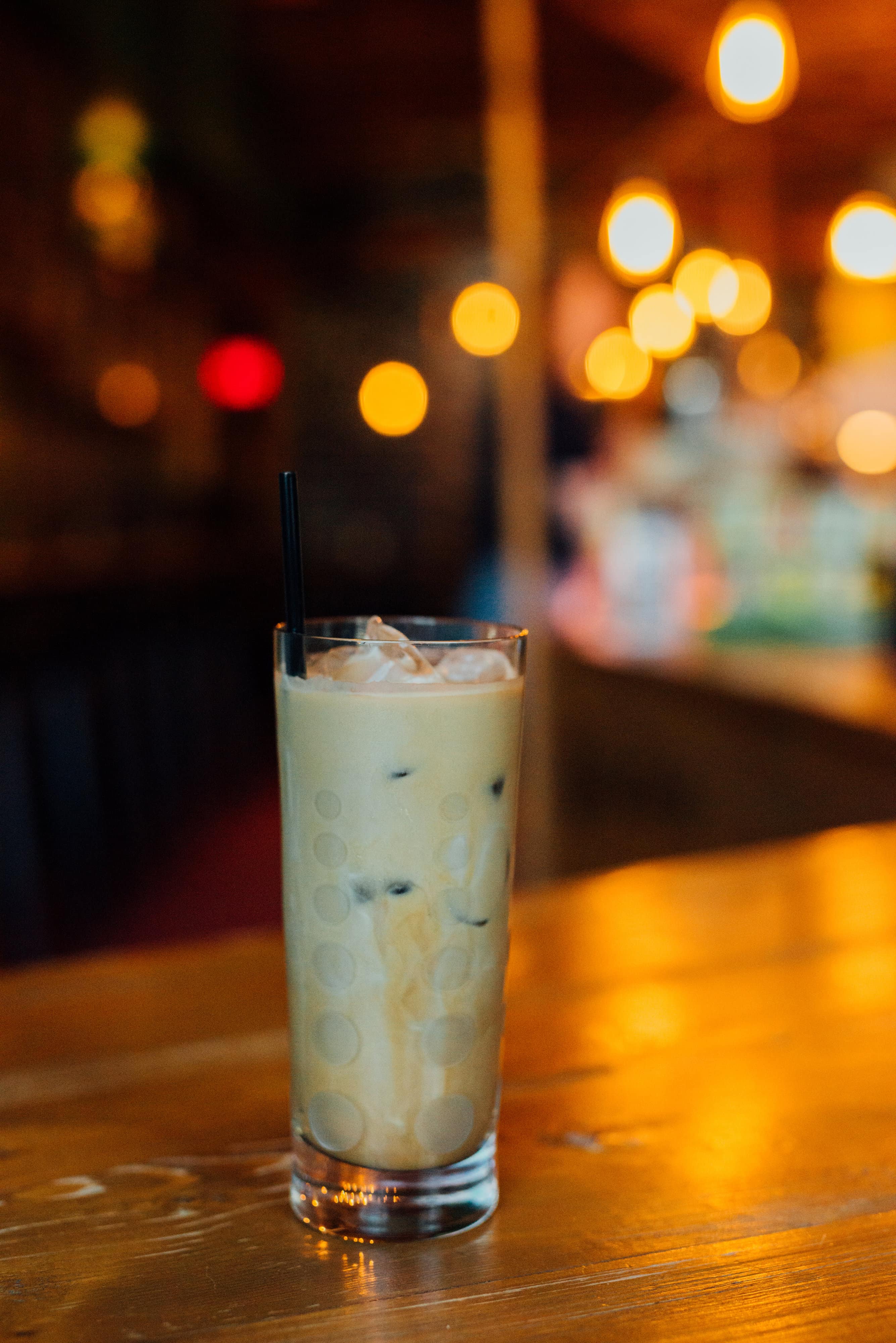 Aloha Espresso Bar

$$
Monday: Closed
Tuesday: Closed
Wednesday: Closed
Thursday: Closed
Friday: Closed
Saturday: 9:00 AM – 5:00 PM
Sunday: 9:00 AM – 5:00 PM

Aloha Espresso Bar is a Hawaiian-inspired cafe; come for some of Montreal's best pokés, great acai bowls, and one-of-a-kind coffee in Montreal.
Aloha Espresso Bar, a cafe by Andrei and Taen, opened in April 2017. While traveling in Hawaii, the owners fell in love with the Island's culinary culture and especially with one coffee in particular; Kona coffee. Only coffee that was grown in the area of Kona can carry the name. With this product in mind, Andrei and Taen opened their cafe, which they decided to name Aloha. This term, in the Hawaiian language, has several meanings depending on usage. Like the word, Aloha Espresso Bar offers many things to its customers!
The menu at Aloha Espresso Bar was created by the owners, in constant collaboration with the kitchen team. The menu of the place is extensive and allows you to enjoy a wide variety of choices. A "morning grace" menu offers good breakfast plates and a sandwich menu offers original twists. However, the real stars of the establishment are the acai bowls, the dragon bowls, and of course, the poké bowls. These dishes are hearty and delicious in their own way. The acai and dragon bowls are fruity and healthy options, perfect for light meals or a hearty breakfast. The pokés, meanwhile, make our list of the best poké bowls in Montreal, and are a real delight! The house also offers a variety of coffee beans to sell, including a Kona blend as well as an Ethiopian blend. For the adventurous and curious, the Aloha Latte is made with Kona, coconut syrup and macadamia syrup – an original combination. The cafe also has a short list of alcohols. Note that the service is particularly charming.
The decor at Aloha Espresso Bar also makes it an original address in the Old Port. Rich in colour, pattern and light, the decor is colourful and original. Upon entering, the eye is immediately drawn to the wallpaper behind the counter; it is an ochre yellow covered with pink flowers. It is a dynamic touch in a decor mainly composed of wood. We also like the wooden "path" suspended above the tables and counter, following their shape. The whole is a dynamic visual unit designed by Jean de Lessard. 25 people can be seated inside, and another 12 on the terrace in the summer.
The Aloha Espresso Bar is becoming a favourite stop in the Old Port for a healthy lunch or breakfast. Unpretentious, the cafe perfectly represents what one is looking for in the summer, just as it brings a little warmth in the winter. A charming address to try!
Written by Sophie Monkman
Photography by Alison Slattery