Nektar Caféologue: Rediscovering coffee through taste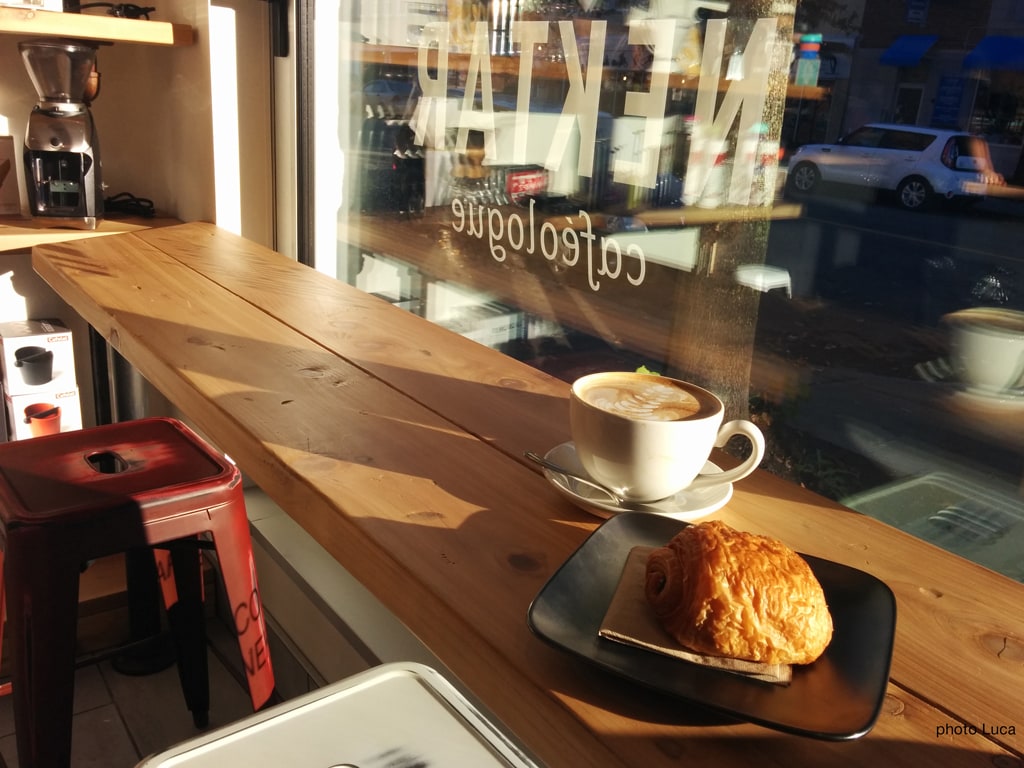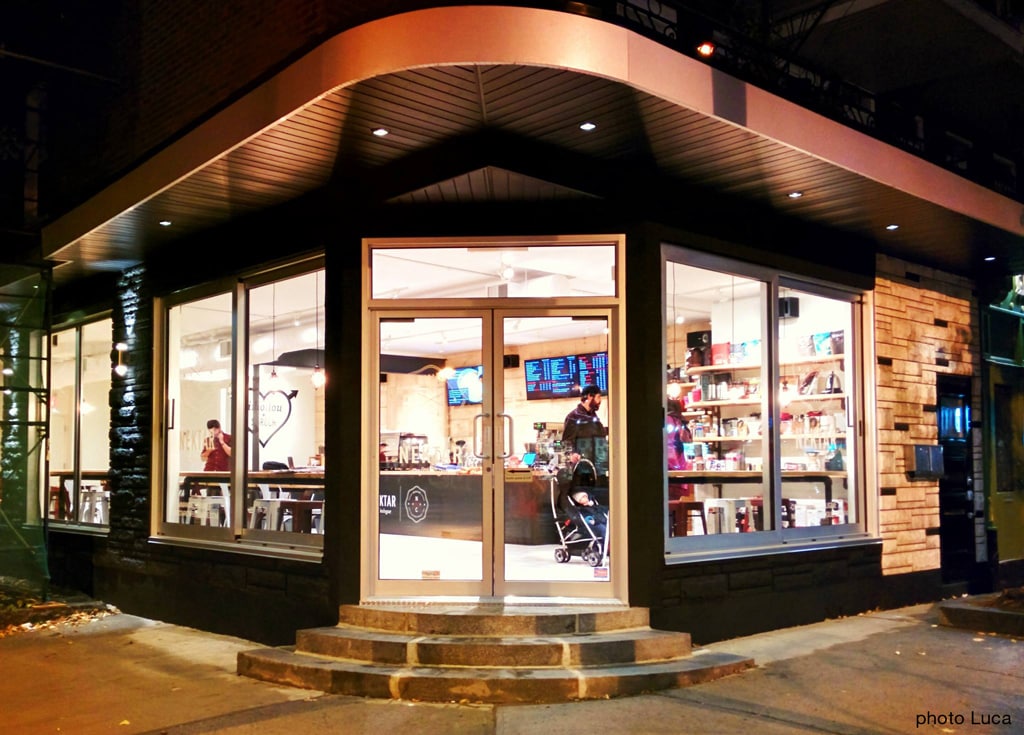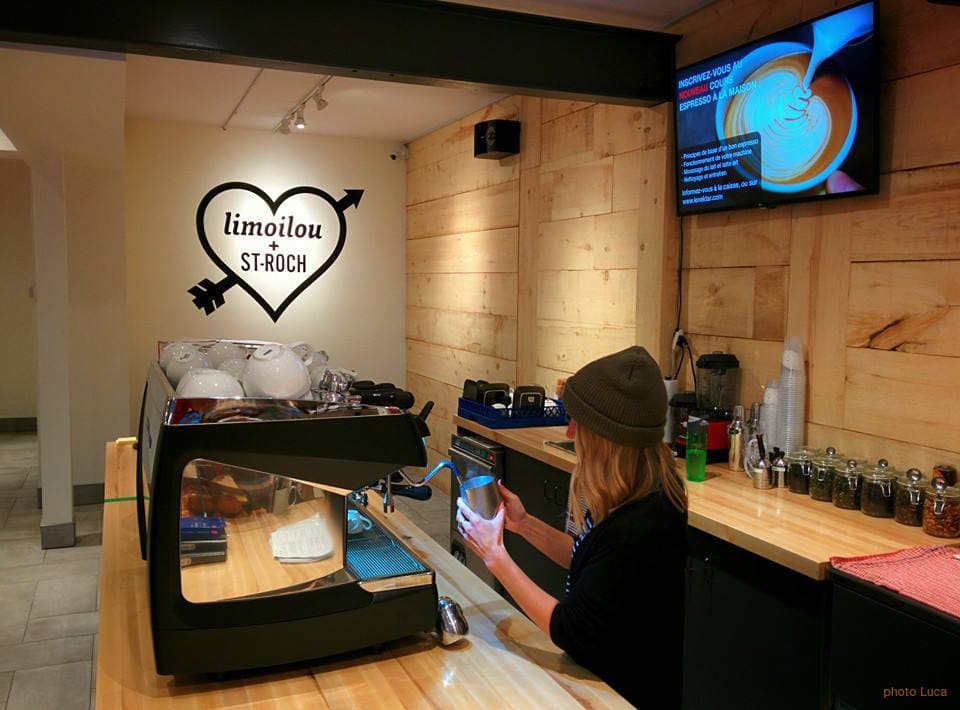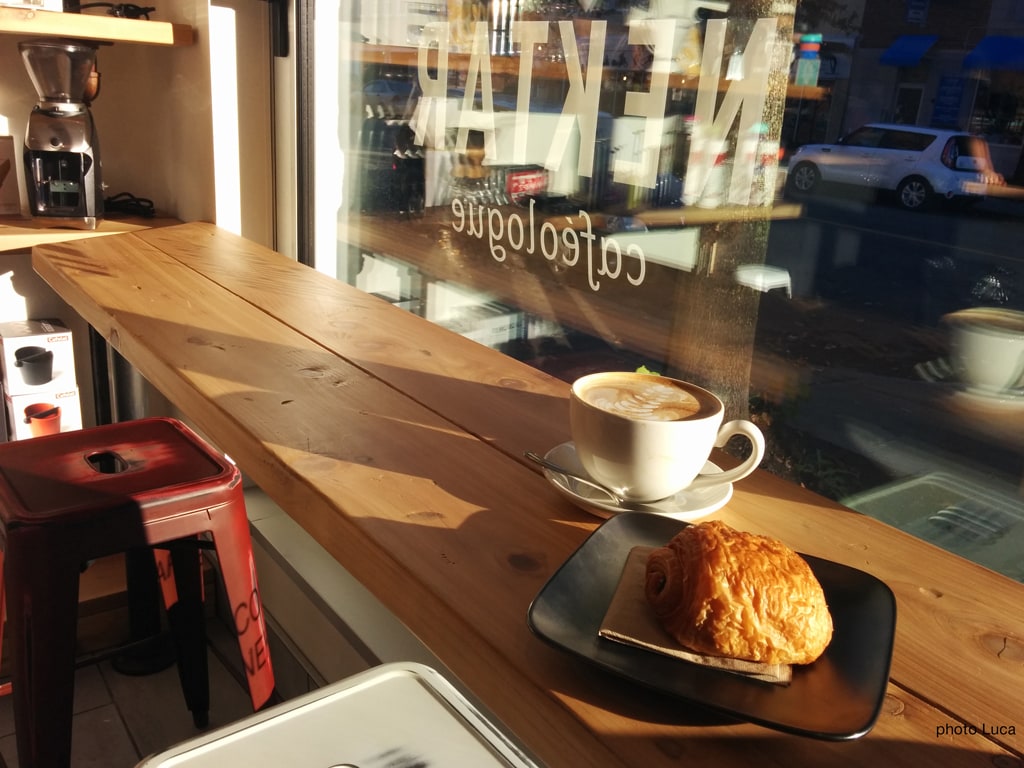 Nektar

$$
Monday: 7:00 AM – 8:00 PM
Tuesday: 7:00 AM – 8:00 PM
Wednesday: 7:00 AM – 8:00 PM
Thursday: 7:00 AM – 8:00 PM
Friday: 7:00 AM – 8:00 PM
Saturday: 8:00 AM – 8:00 PM
Sunday: 8:00 AM – 8:00 PM

Nektar Caféologue has three locations throughout Quebec City. Here, the motto is to discover and surprise with the variety of coffees that the establishment offers.
The owners of Nektar are Guillaume Michaud, Vincent Hamel and Constantin Ioan, three individuals who are passionate about coffee. Together, they opened the very first Nektar in 2009 on a street in Saint-Roch that was then in full development. The objective was to create a place of discovery and discussion about coffee, where people could come and get information or simply enjoy a good cup. Eventually, the adventure continued with the opening of a second establishment in Limoilou in 2015. More recently, in 2018, the team opened a third location in Saint-Nicolas, this time focused on roasting coffee beans for Nektar.
Between the three Nektar's, although different, they do share some common visual characteristics. First of all, by chance or thanks to a feat of strength, the three addresses benefit from nice natural light that brightens up the space in the middle of the day. The locations rely on the use of wood in its natural colour to offer an interesting touch of warmth to their respective spaces. Add to this the peaceful and familiar atmosphere that seems to characterize the establishments, and we have ourselves a series of lovely places to spend an afternoon sipping a coffee. Nektar owes its visual cachet mainly to Guillaume.
At Nektar, the coffee is the real star of the menu. Vincent selects the coffee menu, and is constantly on the lookout for new arrivals; the team tries to renew its offer as much as possible. You'll find reassuring classics, but also new coffee discoveries that have traveled to get to be on offer here. The team also makes sure to have the necessary knowledge of its products to satisfy both thirst and curiosity. A notable component of the menu is the discovery coffee that changes daily. This mystery coffee is a great way to spice up the day, whether it's a latte, cappuccino, americano or anything else. The establishment also prides itself on what is known as yama, a cold-brewed cafe using a traditional Japanese method. Along with all these delicious drinks, one can also enjoy various pastries and baked goods – a small extra touch that nicely complements the experience.
Nektar Caféologue is an ideal address for coffee lovers and curious people of all kinds. We appreciate the know-how of each establishment, and we return to make discoveries and enjoy an original and varied offer.
Written by Sophie Monkman
Photography by Luca Albanese