Mano Figa – The buzzing new café from Mano Cornuto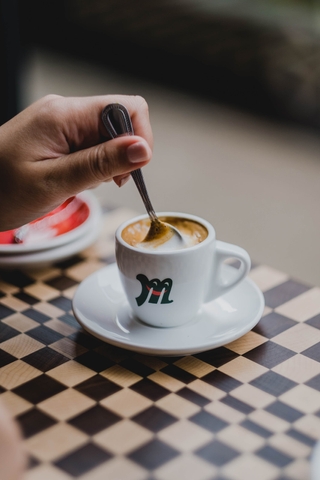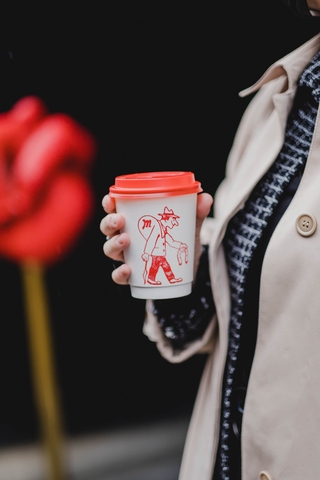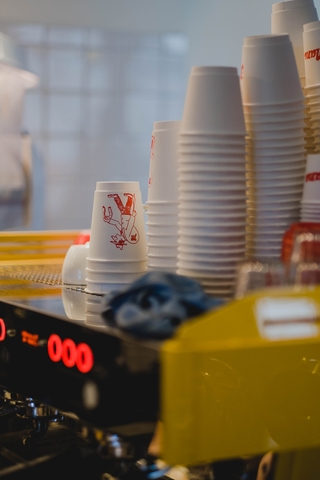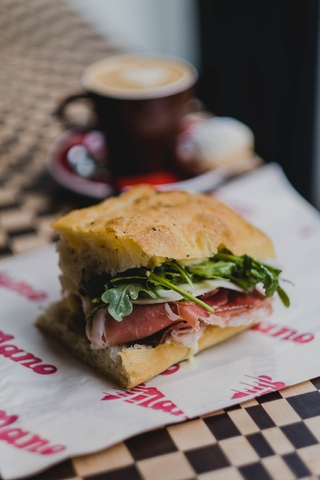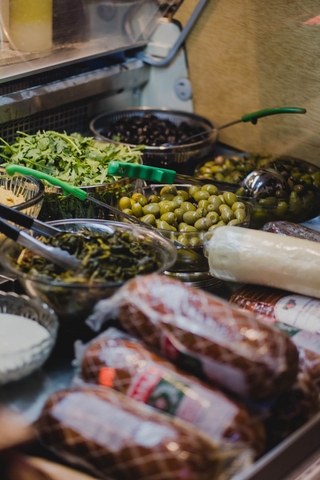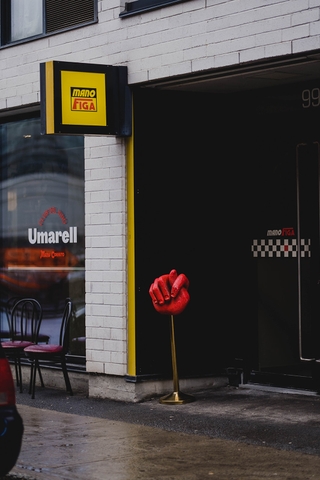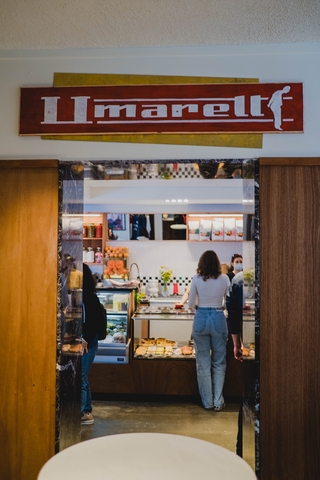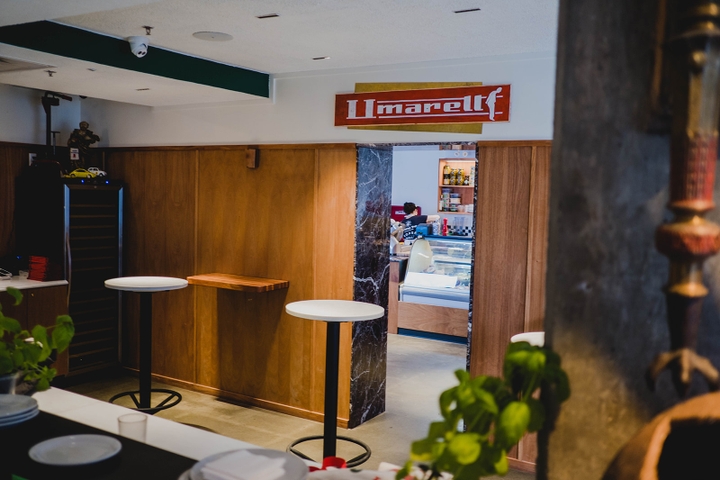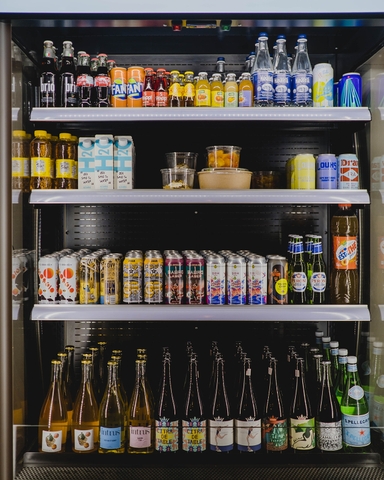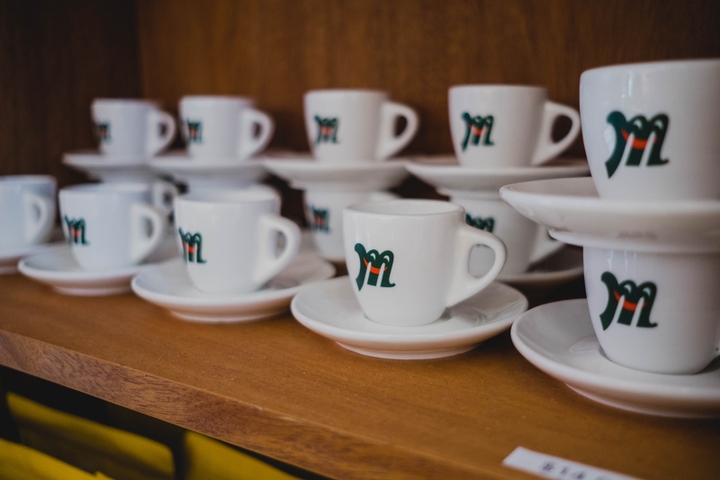 Mano Figa

Monday: 7:00 AM – 6:00 PM
Tuesday: 7:00 AM – 6:00 PM
Wednesday: 7:00 AM – 6:00 PM
Thursday: 7:00 AM – 6:00 PM
Friday: 7:00 AM – 6:00 PM
Saturday: 7:00 AM – 6:00 PM
Sunday: 7:00 AM – 6:00 PM


Owner(s) Vito Ciocca, James Baran, Tyler Maher, Alex Ragoussis
Opened 2022

Accepts mastercard, visa, amex, cash, debit
8 Seats
Is accessible
MANO FIGA – Freshly opened to the public, the new addition to the Mano Cornuto scuderia is already buzzing with activity. A mandatory pit stop for lovers of good Italian coffee!
In Italian folklore, the Mano Cornuto (horned hand) keeps the evil eye away; on the other hand (pun intended), the Mano Figa—or mano in fico, fig-hand—symbolizes fertility and good fortune. Some would say that it is also a vulgar gesture equivalent to the middle finger.
We don't know which of these interpretations motivated the choice of the name, but we recognize the irreverent side of the four associates behind the Mano Figa café, who skillfully surf between Italian tradition and skate culture.
Caffè e schiacciata to-go
Mano Figa is the little sister of Mano Cornuto, one of our favourite Griffintown addresses. Two years of pandemic and take-out forced the quartet of Vito Ciocca (ex-Bremner and Garde-Manger), James Baran (Bremner, Garde-Manger, Park and A5), Tyler Maher (Foxy and Monkland Tavern) and Alex Ragoussis (Crew Collective) to rethink their original concept.
"I grew up in my father's café in Montreal North. I want the kids who come to my café to relive what I experienced as a kid."
— Vito Ciocca, co-owner of Mano Figa
Inspired by the traditional Italian caffès that Vito grew up with, Mano Cornuto has gradually evolved into a restaurant format, with a more extensive and gourmet menu and a dining room where you want to linger a little longer. The new café, which is connected to the restaurant but has its own entrance on Ottawa Street, will primarily serve take-out orders.
Mandatory pit stop
"We designed Figa's identity around Italian racing, to illustrate the grab-and-go, speedy service side of things," explains Vito. "There's a subliminal touch in the details and the way we do things," he continues.
Let's be clear: you don't go to Mano Figa for a quiet espresso. Like the pit stops in F1, the little place is buzzing with activity, especially when lunchtime rolls around. You almost have to shout to hear yourself talk, but that's part of the charm of the place.
Behind the hustle and bustle, the kitchen team—led by James Baran and Brett Davis—work very hard to offer products of impeccable quality. The vast majority of the pastries are homemade, as is the divine schiacciata that serves as the base for the hearty sandwiches. For the sake of authenticity, the cured meats and cheeses are of course imported from Italy.
The coffees, selected and roasted especially for Mano Figa by Montreal's Traffic Coffee Co., are also in the image of the place: rich, velvety and slightly fruity, halfway between a classic Italian espresso and a third wave coffee.
Recreating traditions
For the warm season, we are promised fruit granitas, iced coffees and gelato sandwiches on homemade brioche. We're already salivating just thinking about it!
"I remember my dad putting chocolate and granita – a lemon sorbet – in a brioche. It was the perfect combo! I want to create that kind of memory for our customers, so that it becomes a tradition for their family too," hopes Vito Ciocca.
Finally, it's hard not to leave with a t-shirt, a lucky charm, or a skateboard with Mano Figa's logo. The team puts a lot of effort behind its merchandise and promises new items every three months, which will of course also be available on their online store, Cornicello.
Written by Sophie Monkman
Photography by Madeleine Plamondon