Café Paquebot Bélanger: The OG of specialty coffee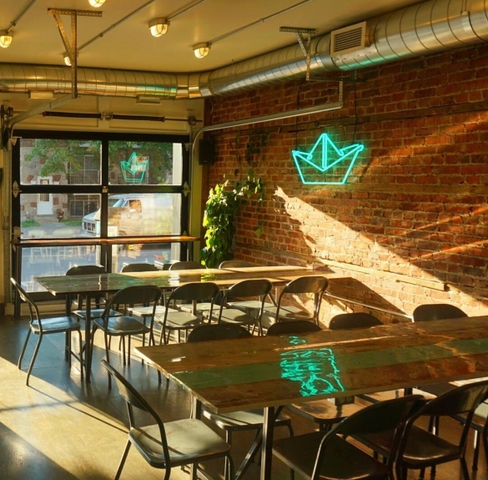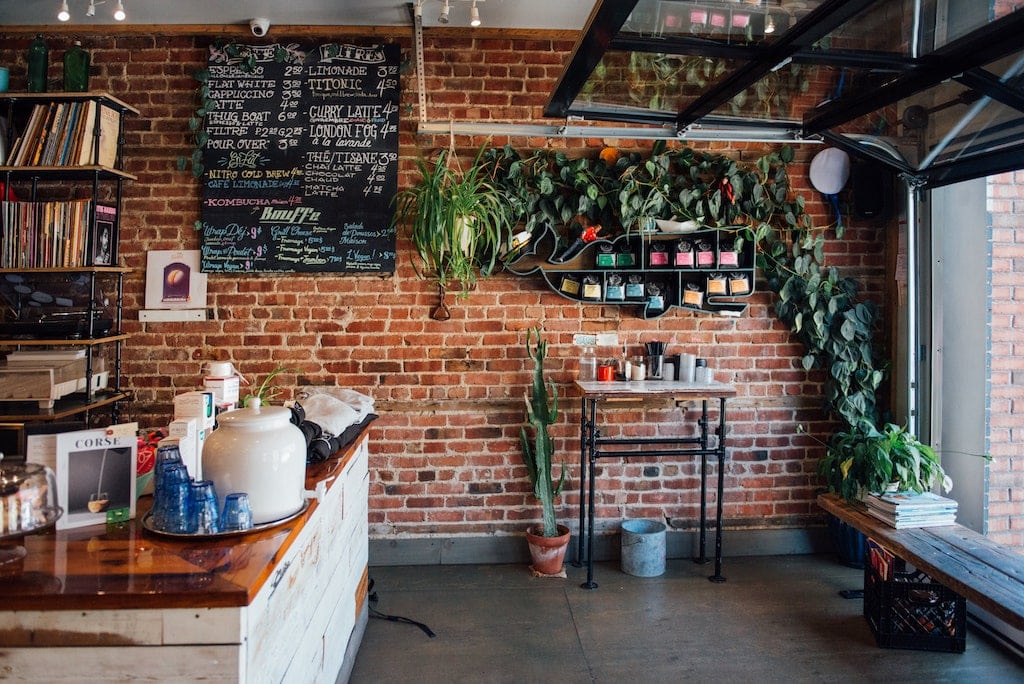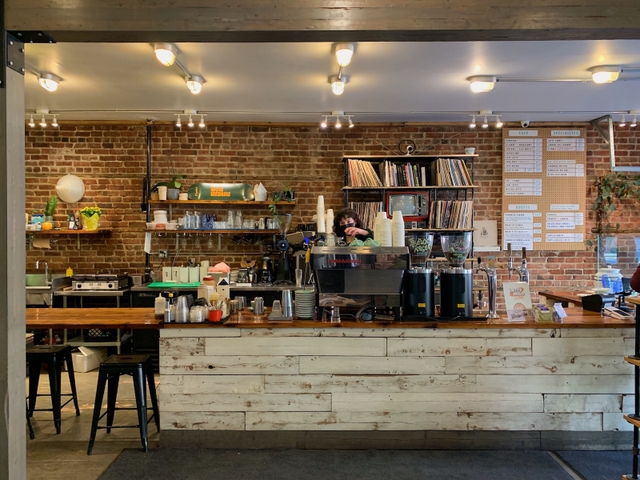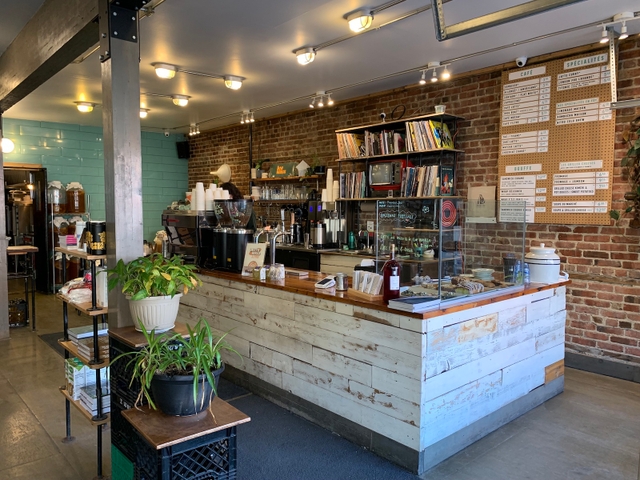 Paquebot

$$
Monday: 8:00 AM – 5:00 PM
Tuesday: 8:00 AM – 5:00 PM
Wednesday: 8:00 AM – 5:00 PM
Thursday: 8:00 AM – 5:00 PM
Friday: 8:00 AM – 5:00 PM
Saturday: 9:00 AM – 5:00 PM
Sunday: 9:00 AM – 5:00 PM


Owner(s) Simon-Louis Brosseau, Samuel Perrault
Opened 2015

Accepts mastercard, visa, amex, cash, debit
20 Seats
Paquebot Bélanger was the first of four Paquebot cafés to open in Montreal (in 2015), and was the first café in the city to offer Nitro Cold Brew. This is where it all started for owners Simon-Louis Brosseau and Samuel Perrault.
Why Paquebot?
The name was inspired by the original location of the café in the Petite-Patrie. The large space with industrial windows gave it the look of a nautical cabin; plus, their preexisting logo of a small paper boat sealed the deal. The name Paquebot was a natural choice.
What sets it apart from other Montreal cafés?
Without a doubt, the attention given to revisiting classic coffee recipes with original formulas. You can enjoy coffees roasted by Zab Café (Paquebot's own roasting house), Nitro Cold Brew and, more recently, the famous Cafélimo, a surprising mix of coffee and lemonade that is the perfectly refreshing summer pick-me-up.
The address can also boast of having won several Th3rdwave awards in 2017, 2018, 2019 and 2020, including coffee of the year, brewbar of the year, eco-friendly café of the year and café-buvette of the year.
Beyond coffee
While they sure know how to make a good cup of coffee, Paquebot Bélanger also offers a tempting drink menu if you're in the mood for something else. At Paquebot Bélanger, you'll find homemade kombuchas on tap and a variety of natural wines. The house also offers tempting options for lunch. The menu varies with the seasons and the availability of local products. The Cubano sandwich—served on a brioche bun and topped with pulled ham, roasted pork, salami, pickles, cheddar, yellow mustard and lime-coriander mayo—is a must-try!
The success of Café Paquebot on Bélanger is such that it has spawned a few more cafés! There are now three Paquebot cafés on the island of Montreal, and one in Gaspésie! A mandatory stop if you come across one on your way!
Written by Raphaëlle Iannitello