Krapow: Delicious South Asian Counter on Mont-Royal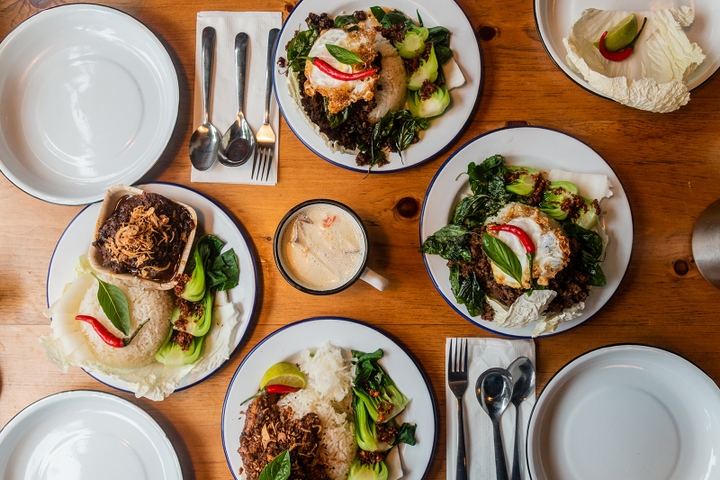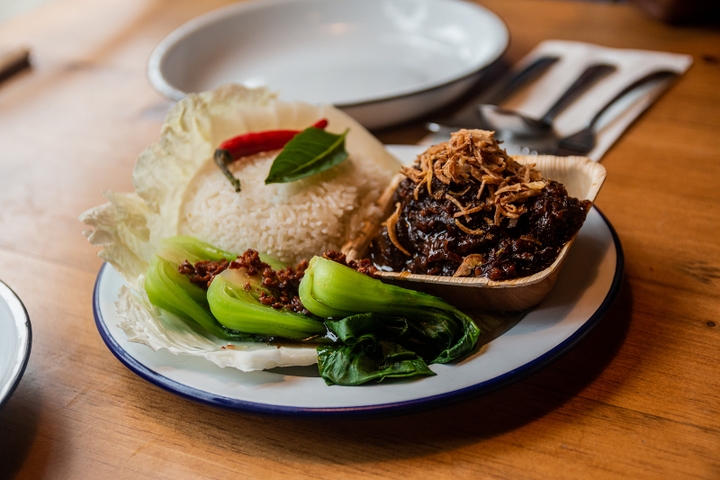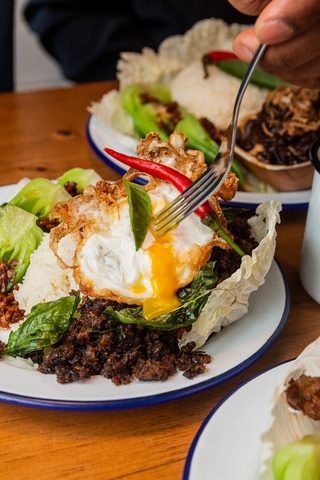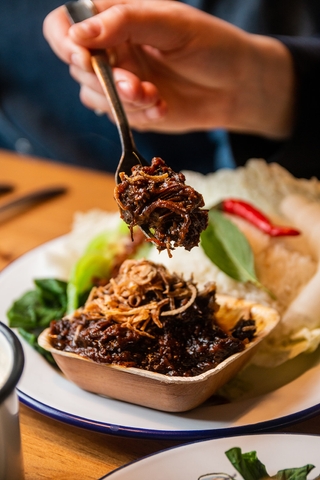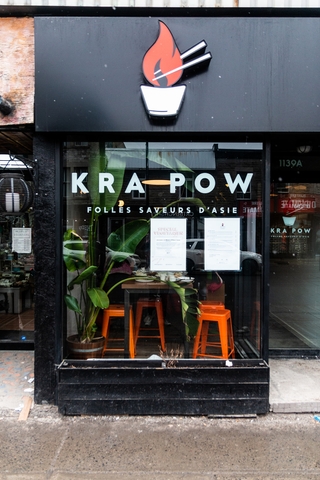 Krapow

Monday: 11:30 AM – 9:00 PM
Tuesday: 11:30 AM – 9:00 PM
Wednesday: 11:30 AM – 9:00 PM
Thursday: 11:30 AM – 9:00 PM
Friday: 11:30 AM – 9:30 PM
Saturday: 5:00 – 9:30 PM
Sunday: 5:00 – 9:00 PM


Owner(s) Kevin Larken
Chef(s) Sami Abou Nassar
Opened 2020

Accepts mastercard, visa, cash, debit
12 Seats
Krapow is a nice little address that opened in October 2020 on Mont-Royal Avenue. The owner Kevin Larken—also behind the restaurant Satu Lagi, a few steps away—is the reference in Indo-Malaysian cuisine in Montreal.
Did you know that the name "Krapow" (sometimes spelled kaprao or kaphrao) refers to a variety of basil that is very popular in Thailand, but that it is also the name of a typical Thai dish, composed of this famous sacred basil and minced meat or fish, usually served with a fried egg and rice? Not surprisingly, it's the star of the menu at Krapow. "Our goal is to bring you this dish, the way we like it, and bring the flavours we love from the streets of Bangkok, the highlands of Malaysia, the islands of Indonesia and the street vendors of Singapore," their website reads.
Kevin is a big lover of Indo-Malaysian cuisine, especially after living in Southeast Asia for over 20 years. So he wanted to set up a place where you can find the dishes he missed the most from his journey.
A small menu with big flavours
Sami Abou Nassar is the chef at Krapow. He and Kevin put together a pared-down menu of just a few dishes. "We wanted to offer a limited number of dishes, because when people crave a restaurant, they only want one or two things. So we wanted to make sure we had dishes that we could easily perfect. Plus, we had very limited space and couldn't make more dishes even if we wanted to," says Kevin.
There are two variations of the famous krapow, one made with beef and the other with Beyond Meat. Then, the Chicken Sambal Belacan, a typical Malaysian dish made with shrimp paste (belacan)—it's absolutely delicious. We continue with the Beef Rendang, a tasty beef stew with coconut milk of Indonesian origin. These authentic dishes are all gluten-free and served with Krapow's signature coconut lemon rice. Also on the menu is the traditional Tom Kha Gai soup, a rich coconut, galangal and lemongrass soup with chicken and oyster mushrooms. Finally, they also offer a vegetarian special that changes every week.
Although Krapow is best known for its take-out dishes, the small place still has a few seats for those who prefer to enjoy these delicious Southeast Asian dishes in-house.
Written by Marie-Lou Pillin
Photography by Mikael Lebleu