Café Myriade on St-Denis Street: A peaceful haven in the Plateau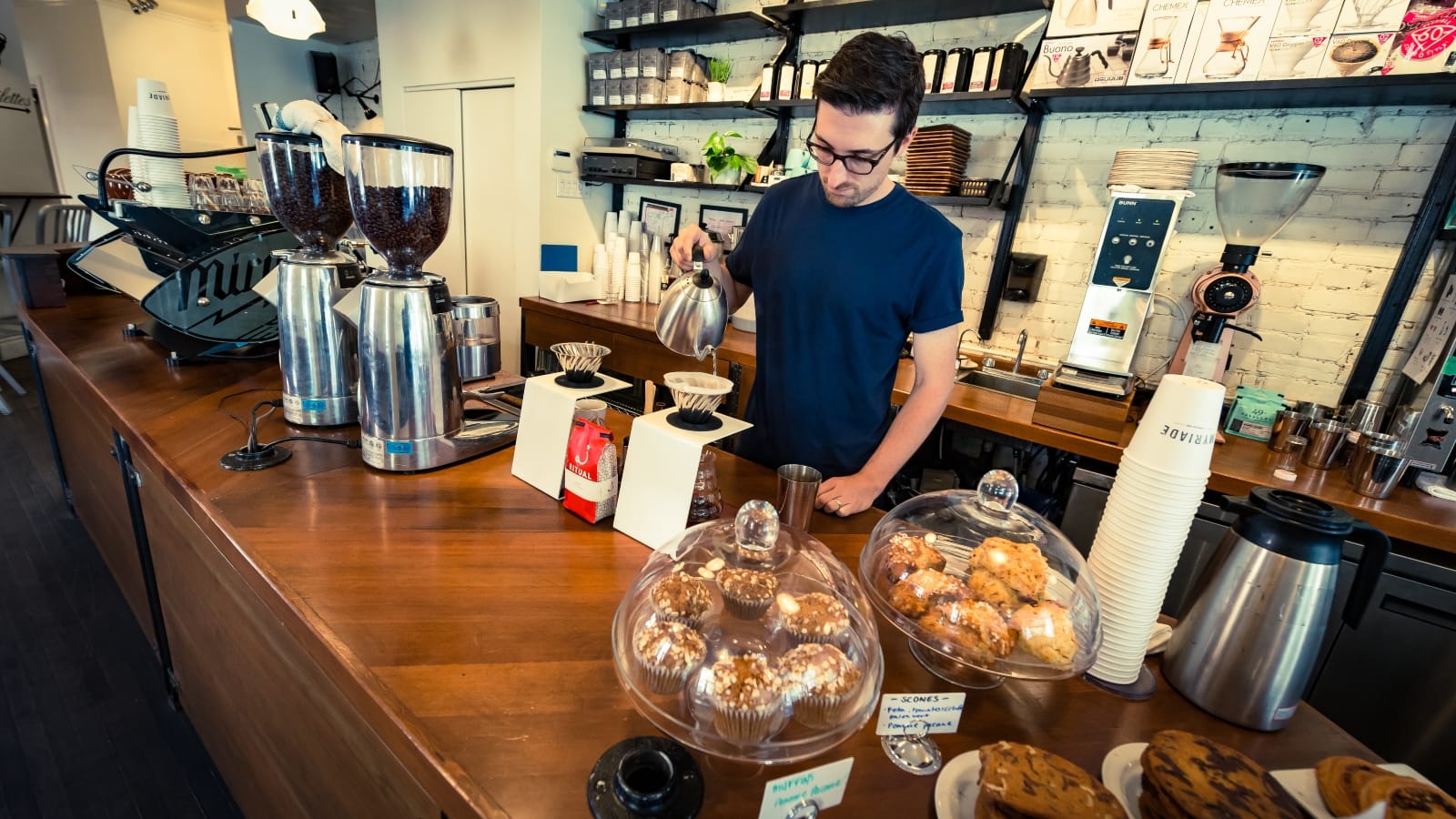 Café Myriade

Monday: 7:30 AM – 6:00 PM
Tuesday: 7:30 AM – 6:00 PM
Wednesday: 7:30 AM – 6:00 PM
Thursday: 7:30 AM – 6:00 PM
Friday: 7:30 AM – 6:00 PM
Saturday: 8:00 AM – 6:00 PM
Sunday: 8:00 AM – 6:00 PM


Owner(s) Anthony Benda
Opened 2016

Accepts mastercard, visa, cash, debit
12 Seats
Although it is located on this very busy artery that crosses the city, one might think that Café Myriade on St-Denis Street was created to offer locals a meeting place away from the daily grind. Perhaps it's the lovely sunny patio or its charming space that gives this café—the third-of-five Myriade's—a little something extra.
Facing the bicycle path on St-Denis, Café Myriade is almost always busy. Despite this, the atmosphere is calm and relaxed. Whether working, studying, or catching up with a friend, you can settle in at one of the long wooden tables, along the counter, or out on the sunny patio.
At Café Myriade St-Denis, you can enjoy very good coffee from independent roasters, including 49th Parallel. In addition to the quality of the beans used, Myriade uses high-quality organic dairy and alternative milks, to ensure the perfect taste and foam. In particular, their dairy milk, Henrietta, is free of additives and comes from cows in the Saguenay-Lac-Saint-Jean region. Here, the vast majority of baked goods are homemade or come from local bakeries. The carrot cake is particularly decadent!
Café Myriade on St-Denis Street is a must stop if you are in the neighbourhood. The staff is always friendly, and the coffee is reliably excellent.
Written by Raphaëlle Iannitello
Photography by Alison Slattery