Venice MTL Beaver Hall: Pokés and More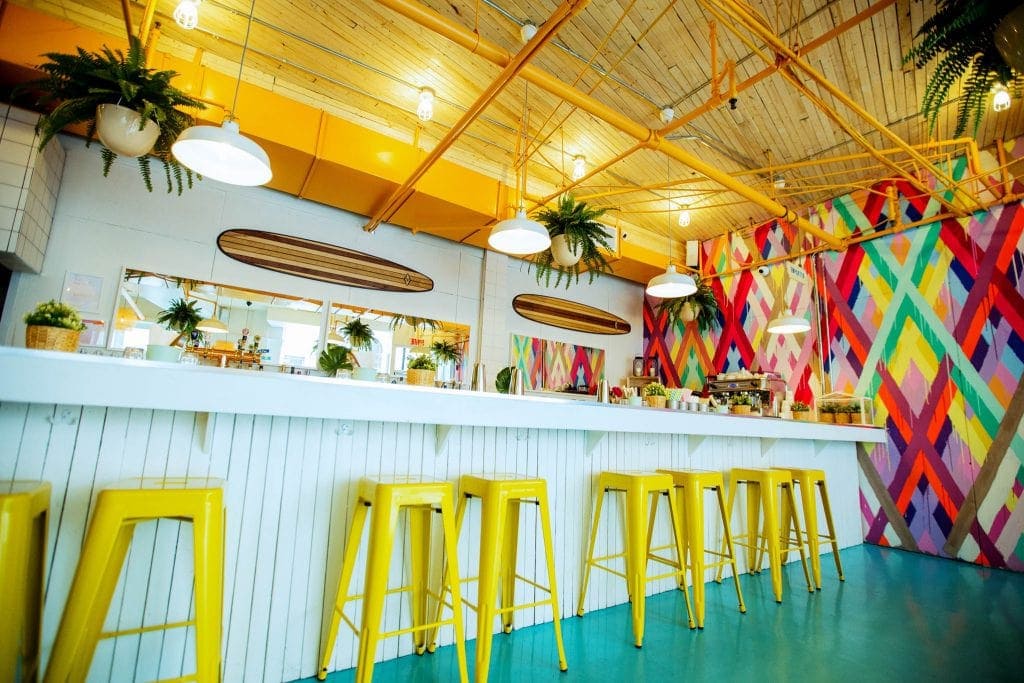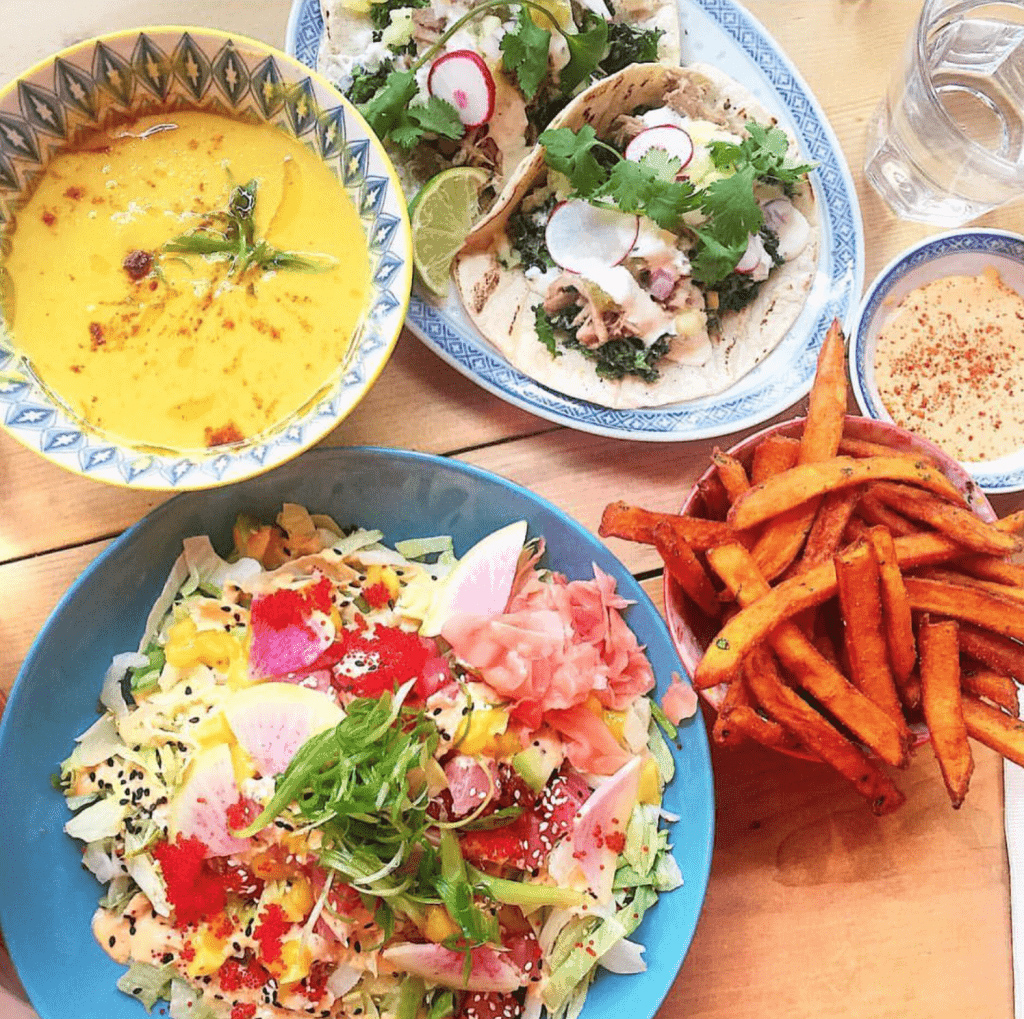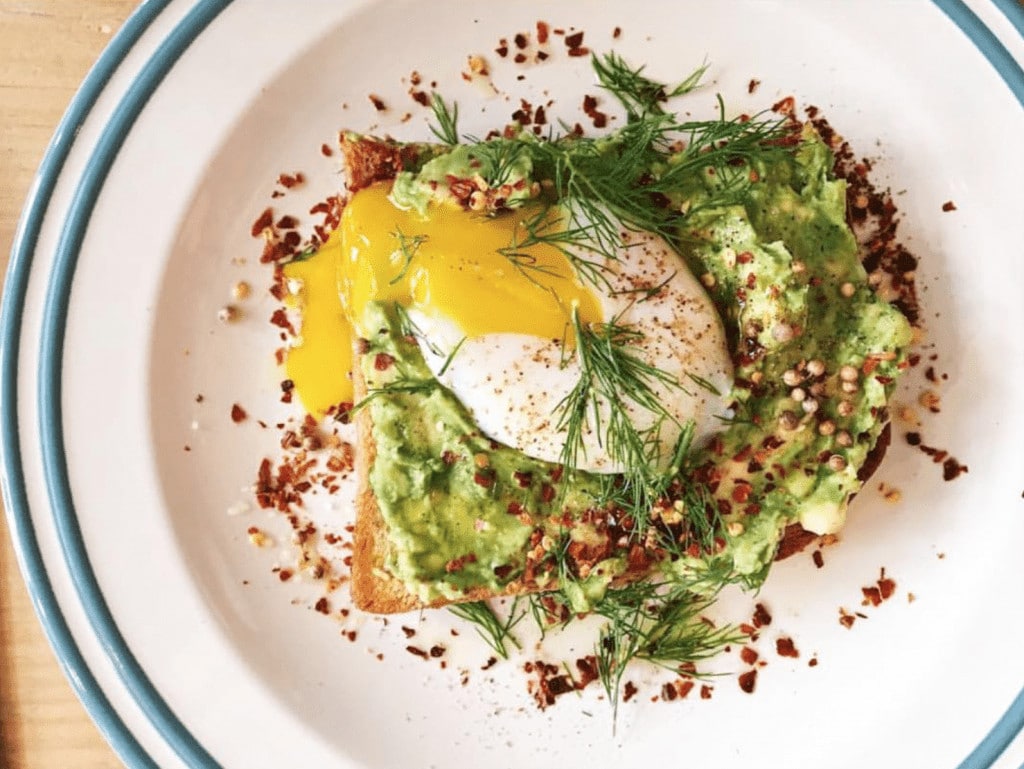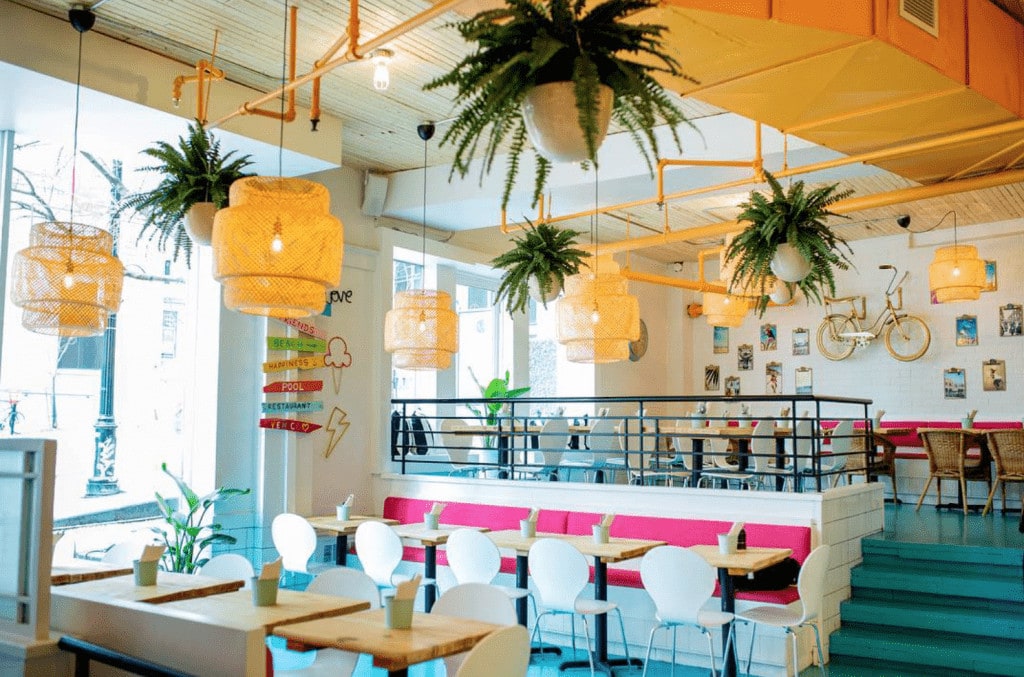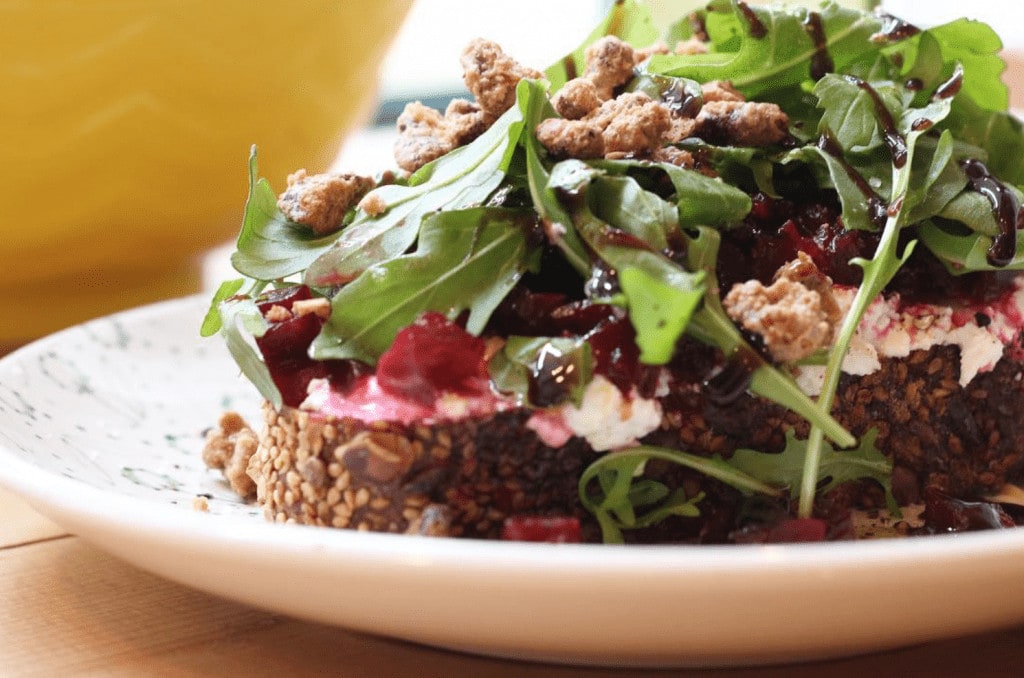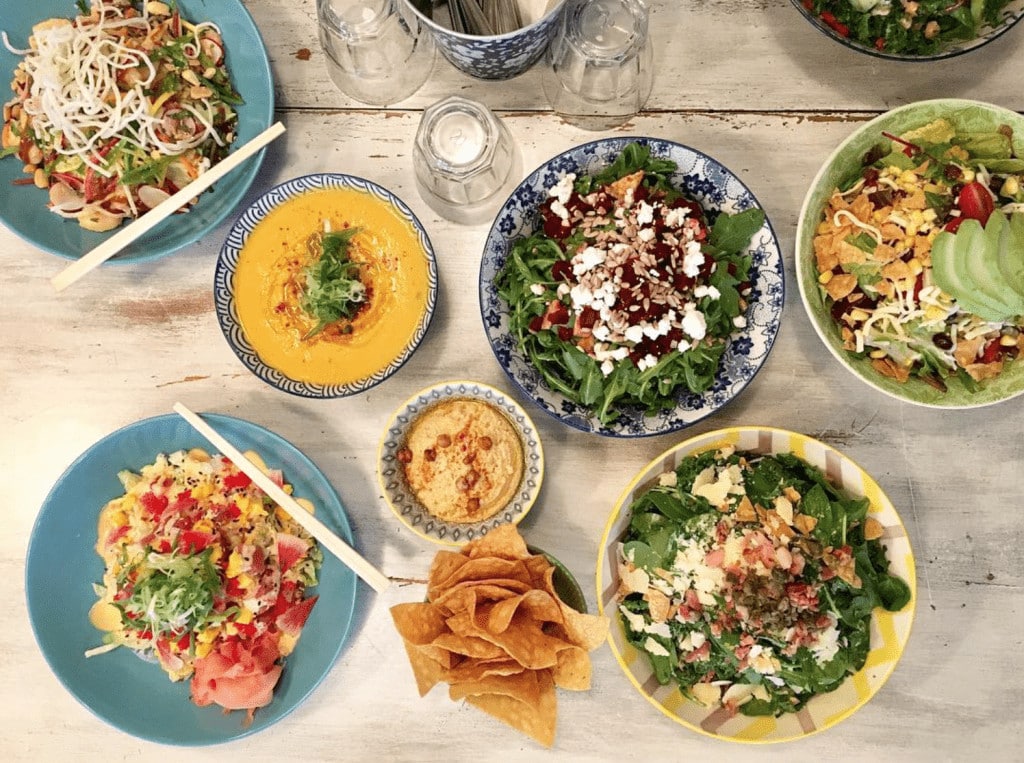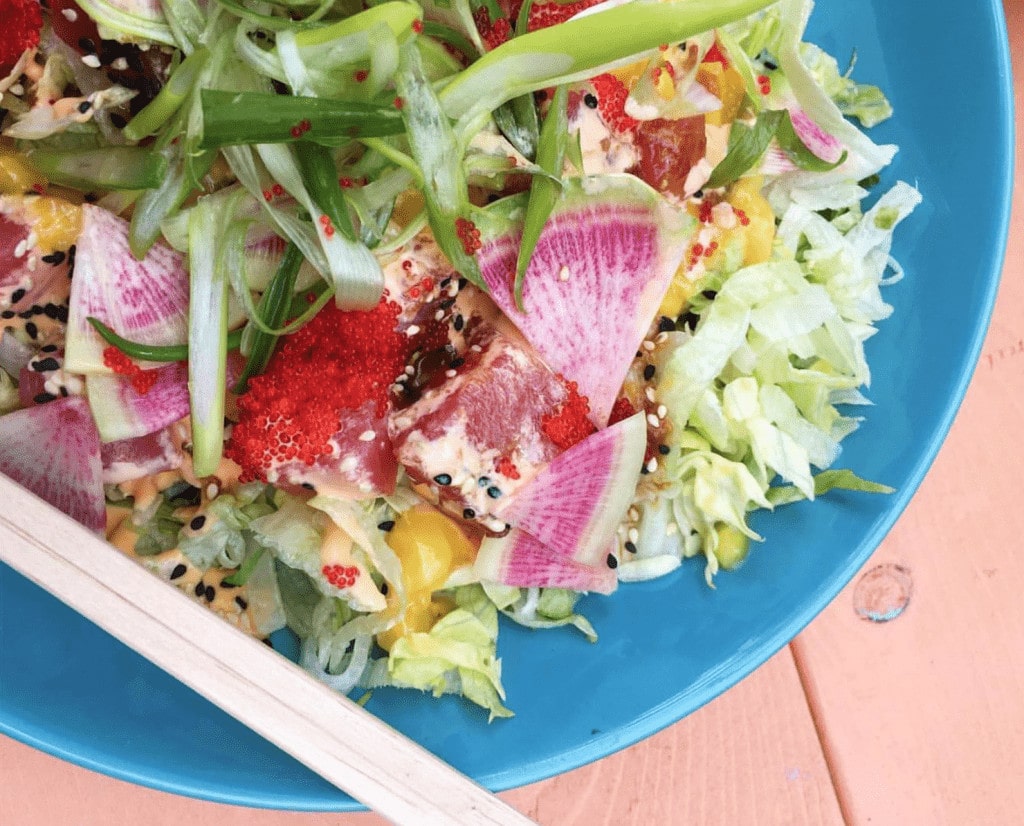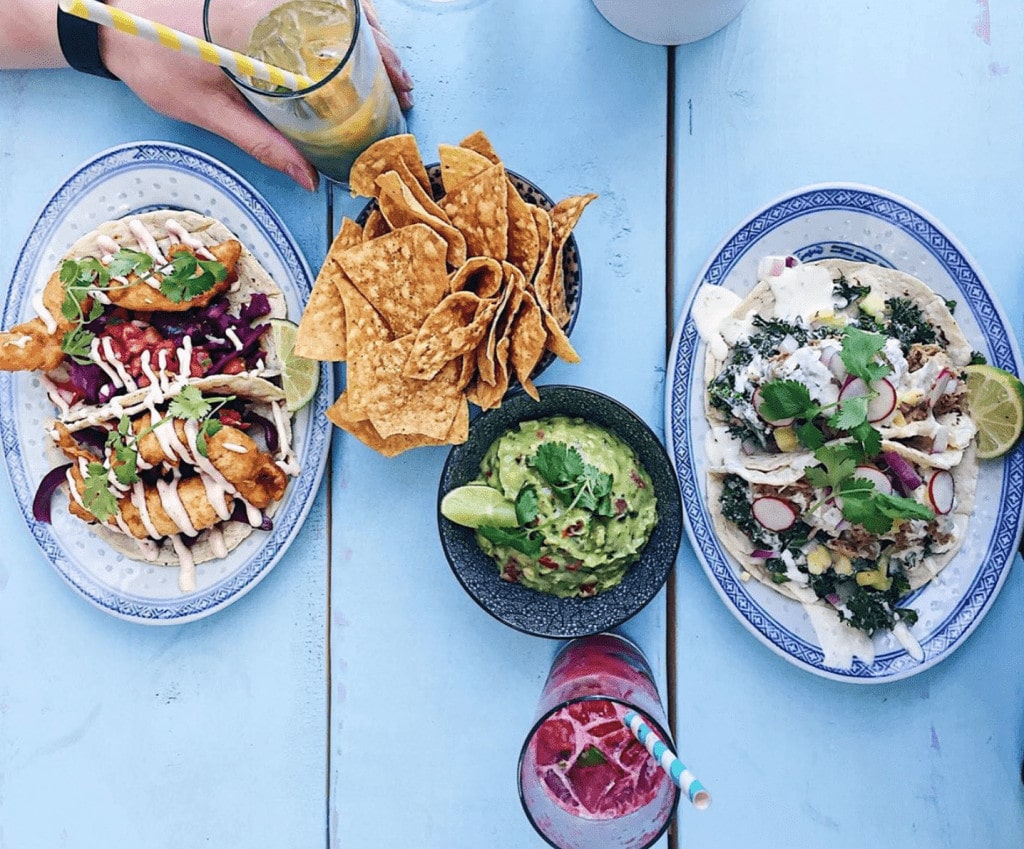 If you recognize this name, it's because this is not the first Venice MTL in town. That honor goes to the original Venice MTL in Vieux-Montréal. However, the popularity of this first location was so huge that a second location became a « must ». So allow us to introduce the new Venice MTL Beaver Hall with the same famous pokés of Venice MTL Vieux-Montréal.
Those who know the location in Vieux-Montréal understand what Venice MTL stands for : simple food, health, affordable prices and a bright colourful space! The owner of both places is Charles Manceau – he loves California, its culture and food. With a yearning to bring a piece of west coast sunshine to Montreal, the concept of the Venice MTL was born. Not the Italian city, but the famous Venice Beach in California. The first one opened in 2016, and the second one came into being in June 2017: « I opened a second one, because there was demand for it. This one is more focused on the city centre. It's for business people in the surrounding offices. It also offers a beautiful terrace in the heart of downtown, which the first one didn't have. »
In addition to appealing to downtown workers, the Venice MTL Beaver Hall benefits from being in a superb space, and this was a major factor in choosing this location. And frankly, it's easy to see why. It is difficult not to love the 70-seater room, with its uplifting colours, the spacious surroundings and superb natural light. It is also difficult not to feel cheerful in such an energizing atmosphere! The decor was designed by Charles and his girlfriend Sophie, and if you want more fun, head to their outdoor terrace which has an additional 70 seats – all this, right in our city center !
Venice MTL Beaver Hall shares the same menu with its older sibling in Vieux-Montréal. And just to remind everyone – this is healthy food with soups, salads, thin crust spreads, pizza, tacos … and pokes ! These amazing rice bowls – which are some of the best in the city – are topped with fish or strictly veggie, but there are sides as well, like edamame, guacamole and hummus. To help make your choices, the menu includes icons indicating, veggie, vegan, gluten-free and lactose-free. Their brunch menu includes smoothie bowls. Venice MTL proposes beverages like freshly squeezed juices and smoothies, and a signature cocktail, some sparklings, white, rosé, and red wines.
Charles' own words about Venice MTL Beaver Hall sum it up perfectly : « It's really the terrace! You know, it's like the iPhone. They started with the first iPhone and it was great. Then came the iPhone 2 with all the improvements. I think this is the same thing. Beaver's Venice MTL is version 2.0 of the first restaurant. The take-out service is better, we can host groups, there's a terrace … we work hard to improve our product and satisfy the demand! »
For those wanting a break from the office towers or if you are just passing by, this new Venice MTL location can check off a couple of boxes : it's a feast for your eyes and your hunger. Bon appétit !
Written by Marilou Nantel
Photography by Venice MTL Beaver Hall




Venice MTL

$$
Closed temporarily