Québec City shines bright this holiday season!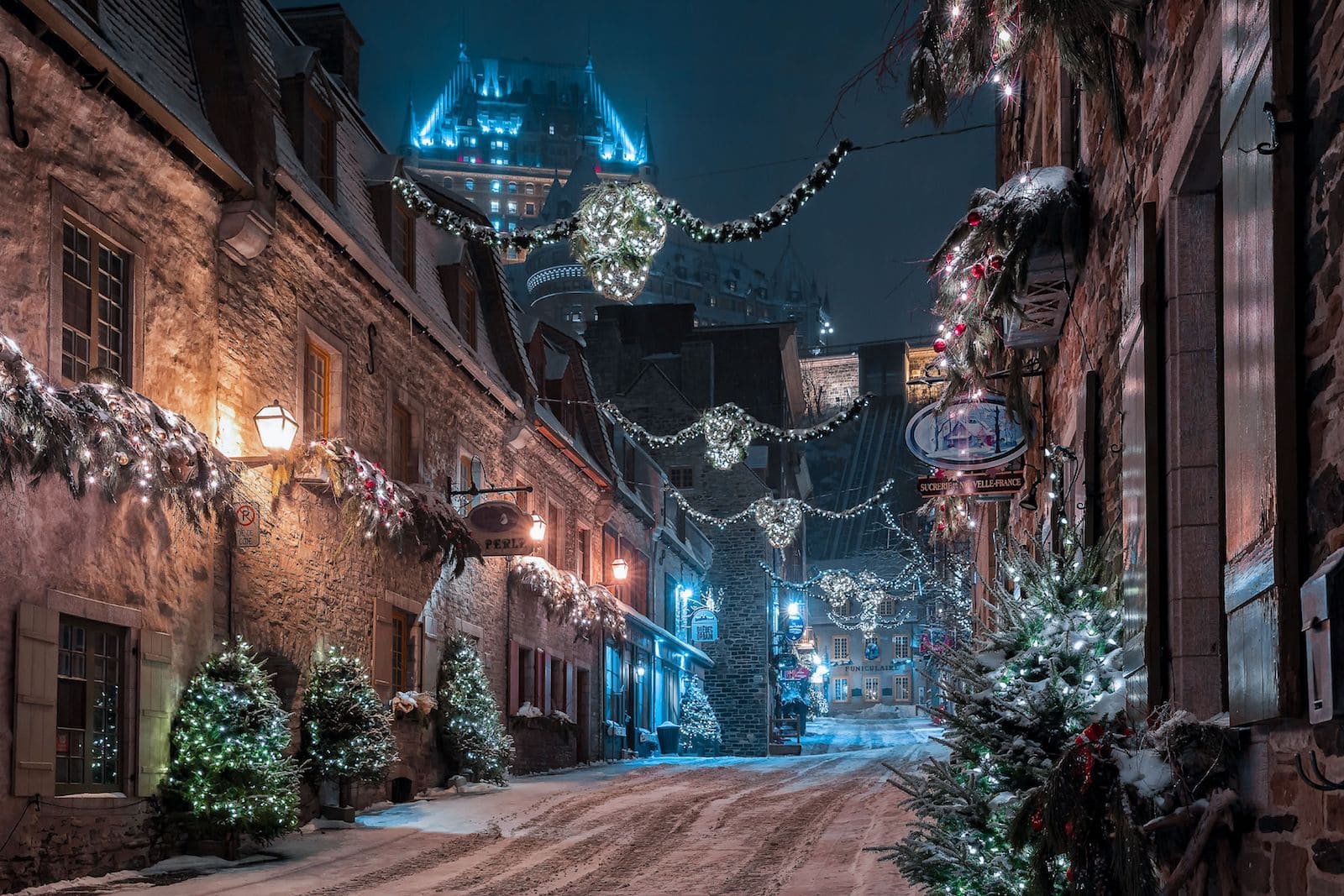 The magic of the holidays holds no secrets for the city of Québec, which is brimming with activities to make the most of this enchanting time of year, from winter walks, to a German Christmas market, the Petit-Champlain district all lit up and a tempting array of restaurants. Make your holidays merry and bright on a festive gourmet tour!
Where to eat

Restaurant Le Clan

Located in the historical district of Vieux-Québec near the Château Frontenac, Stéphane Modat's new restaurant, Le Clan, stands out with its organic local cuisine. Modat's philosophy revolves around regional and seasonal products, and freshness and variety are always the top choice on the menu. In collaboration with businessman Yannick Parent, the chef relies on a star-studded team to run the restaurant, which has been charming Quebecers since it opened this fall.
Named after Cinderella herself, Le Cendrillon lives up to its name with its enchanting menu, festive atmosphere and gourmet experience you won't soon forget. Book a table at Le Cendrillon, with its fresh or charcoal-grilled oysters, artisanal charcuterie made right in the kitchens, fish dishes and decadent desserts, and enter a world full of flavour and wonder!
Légende

Discover an inspired and inspiring culinary universe at Légende par la Tanière, where so many elements of Québec's culinary heritage—and even the boreal forest—come to life on every plate. The menu, which changes regularly, is as enticing as it is surprising. Curious to try new tastes? You'll be delighted!
Le Clocher Penché
This warm and friendly bistro cooks up simple and delicious cuisine that highlights a range of local products. From appetizers to main courses and desserts, Le Clocher Penché is the perfect place to end a winter stroll through the streets of Québec. The elegant feel and new decor (redesigned last winter) come together to provide a culinary experience that's not to be missed!
Le Sam
This evolving bistro named in honour of the city's founder, Samuel de Champlain, dreams up on-trend dishes in a friendly atmosphere. With an open kitchen and breathtaking views of the St. Lawrence, this gastronomic address also shakes up totally offbeat cocktails. A reservation at Le Sam will bring a lot of joy to your holiday stay in beautiful Québec!
Chez Muffy
Chez Muffy is garden to table, and the menu is chock-full of fresh products to create updated, timeless and generous local cuisine. The restaurant works hand in hand with local producers, who provide seasonal regional products. Chez Muffy also has its own garden on Île d'Orléans, where it grows the fruits and vegetables that go into every dish through sustainable agriculture. One bite is sure to win you over!
Urban art de vivre

With its warmth and festive atmosphere, Québec brings out the best of the cold season. The myriad of activities, streets filled with magic and excellent restaurants make Québec the perfect destination for a unique urban and gourmet experience. After a wonderful day spent outside, what could be better than warming up your whole body—including your taste buds—in a great restaurant? We hope we've inspired you and wish you a very happy holiday season!
Written by Inès Duguen