Les Enfants Terribles at Place Ville-Marie: Truly impressive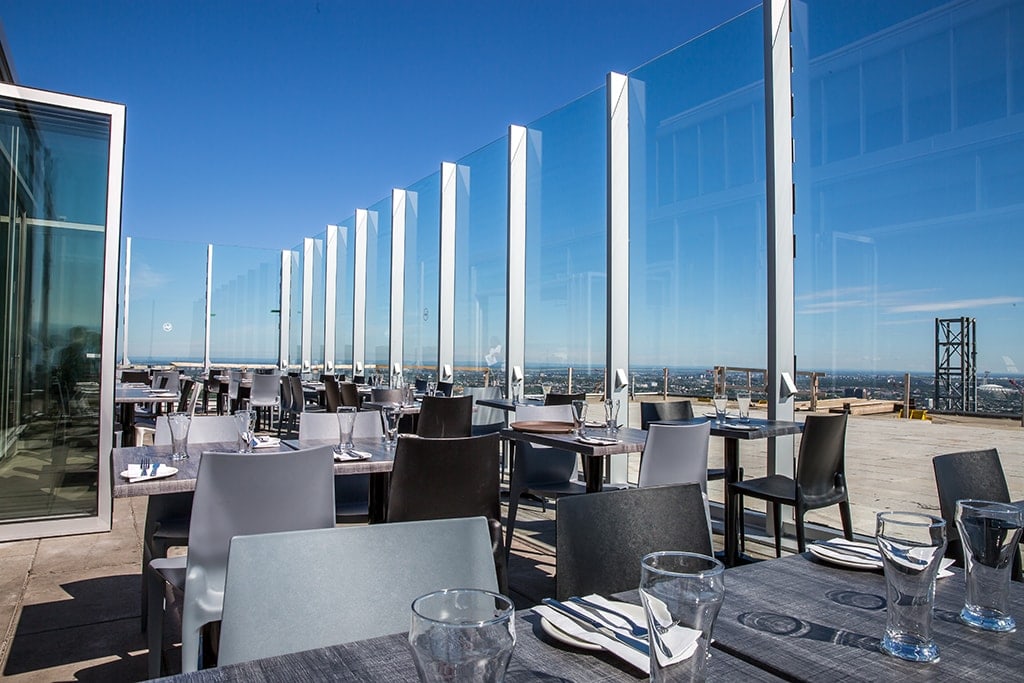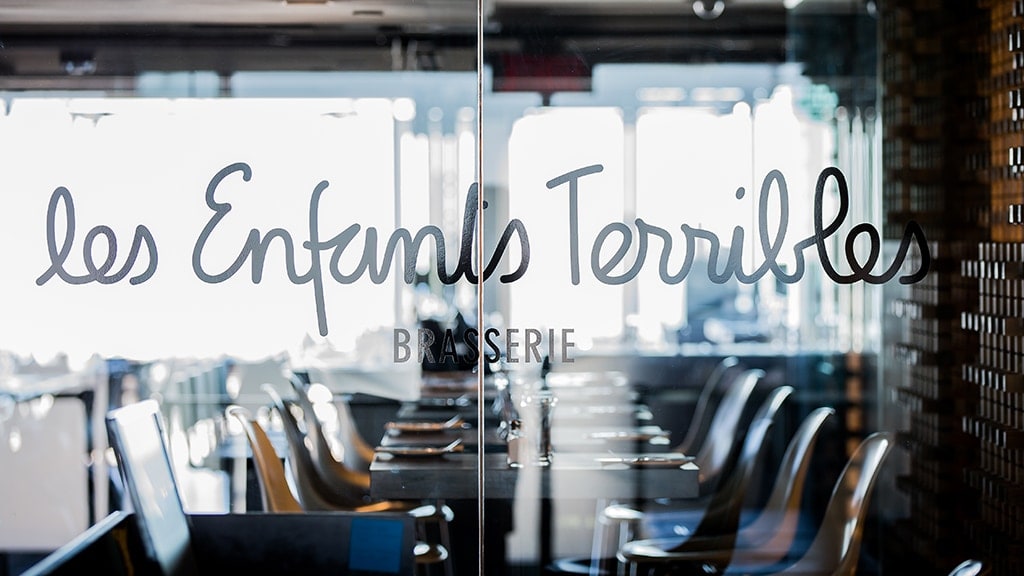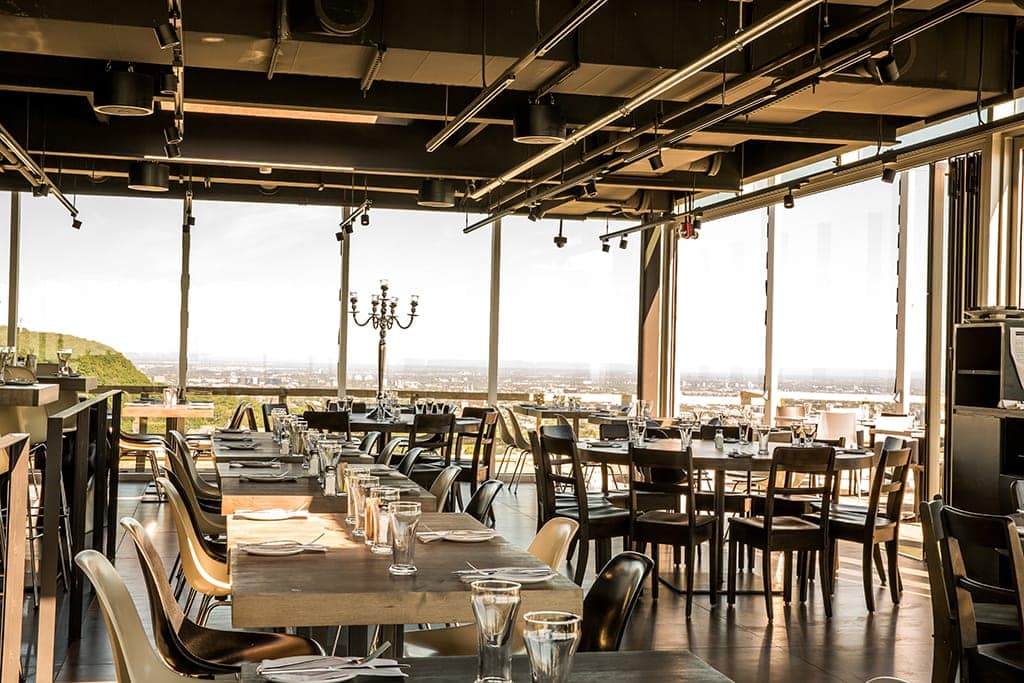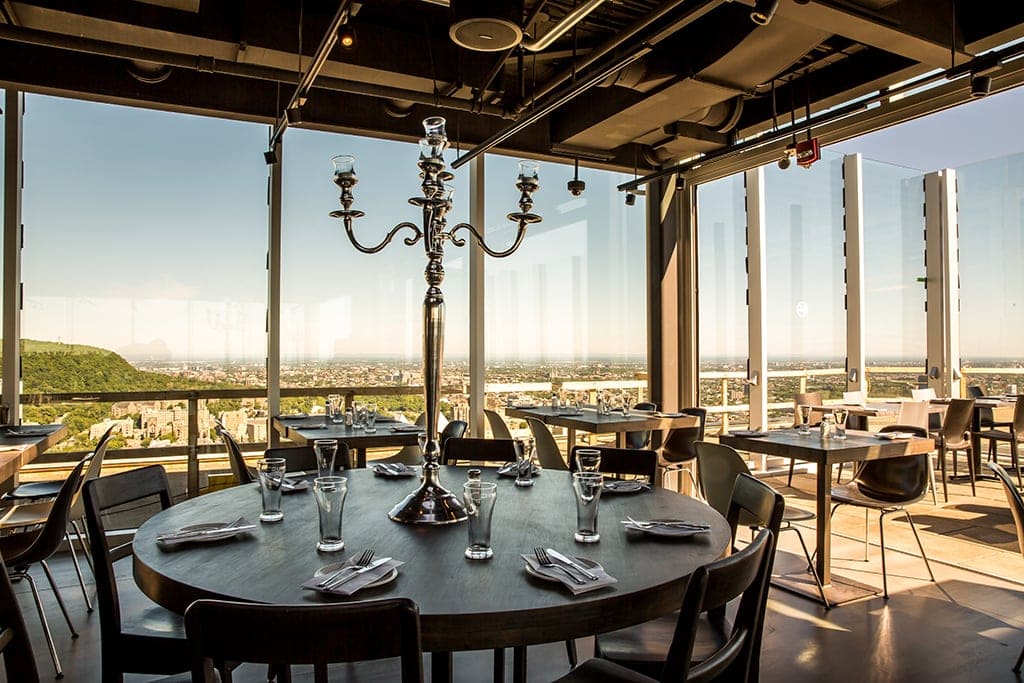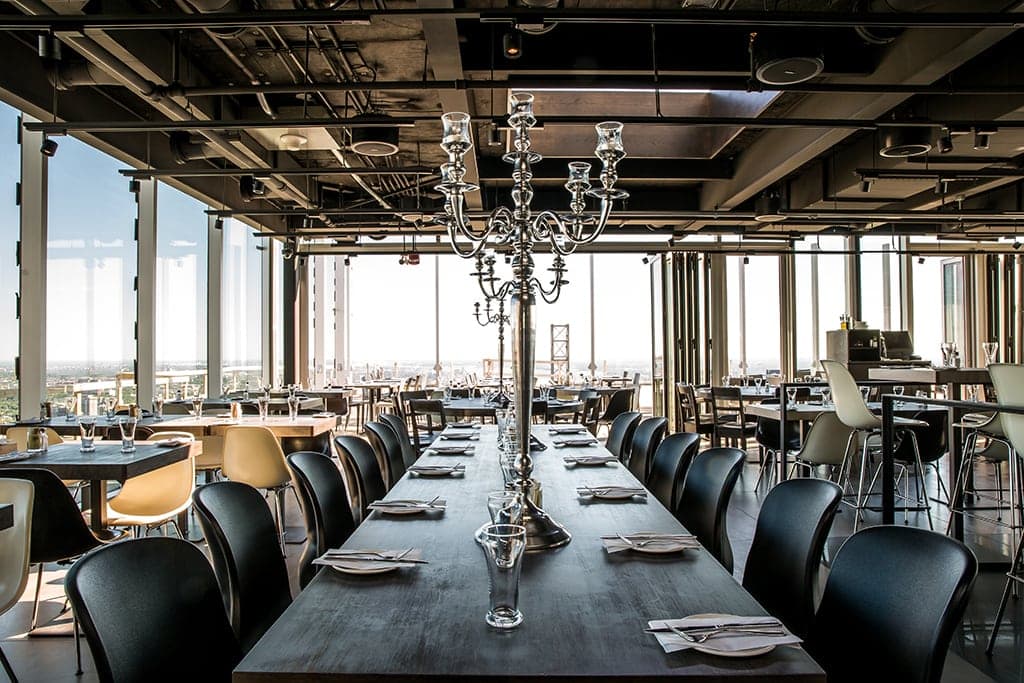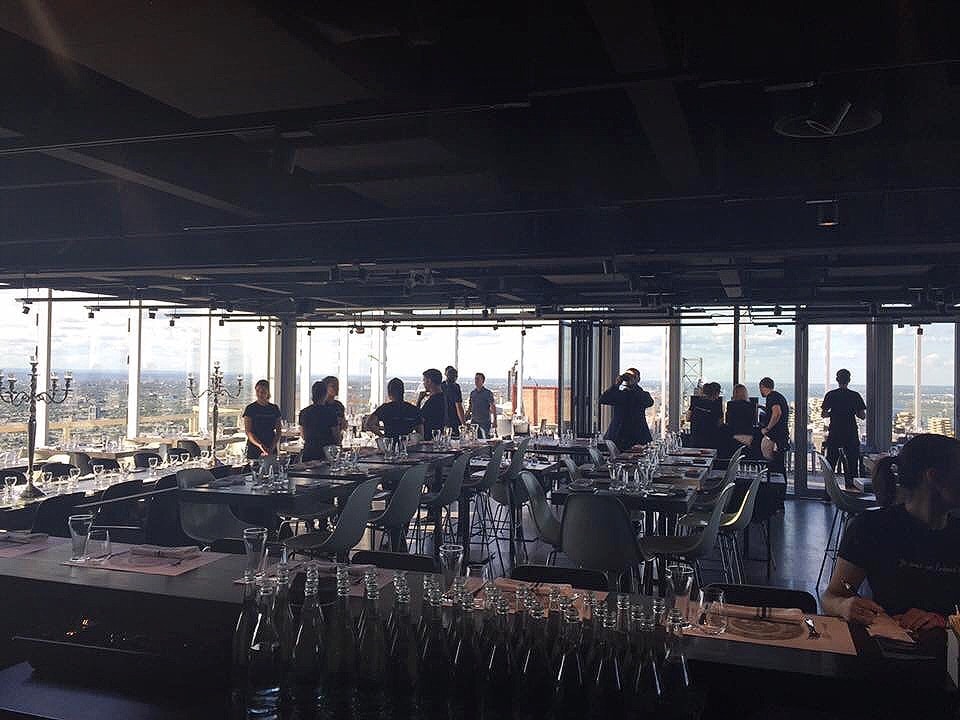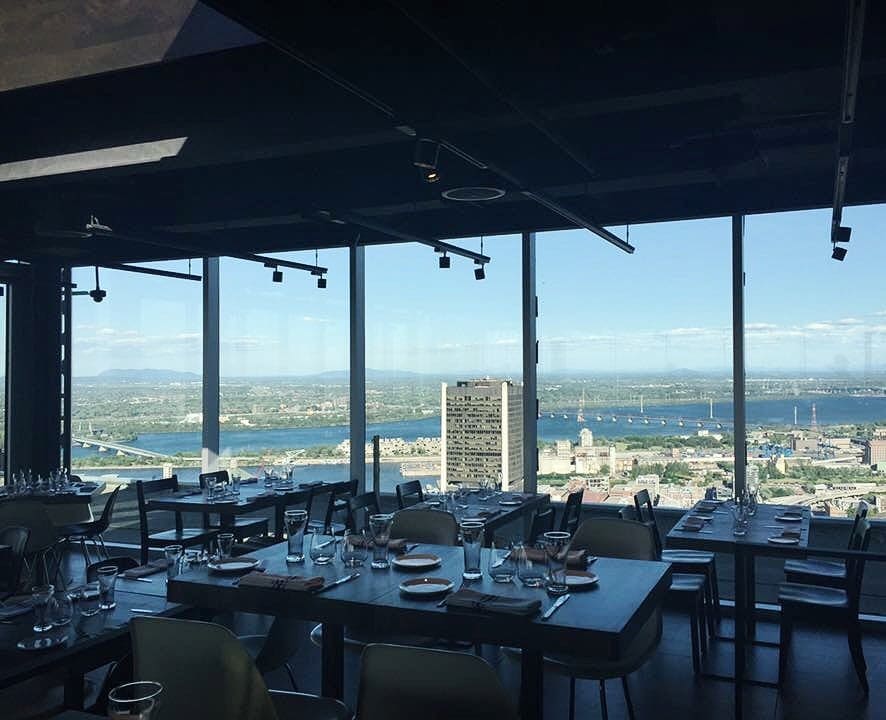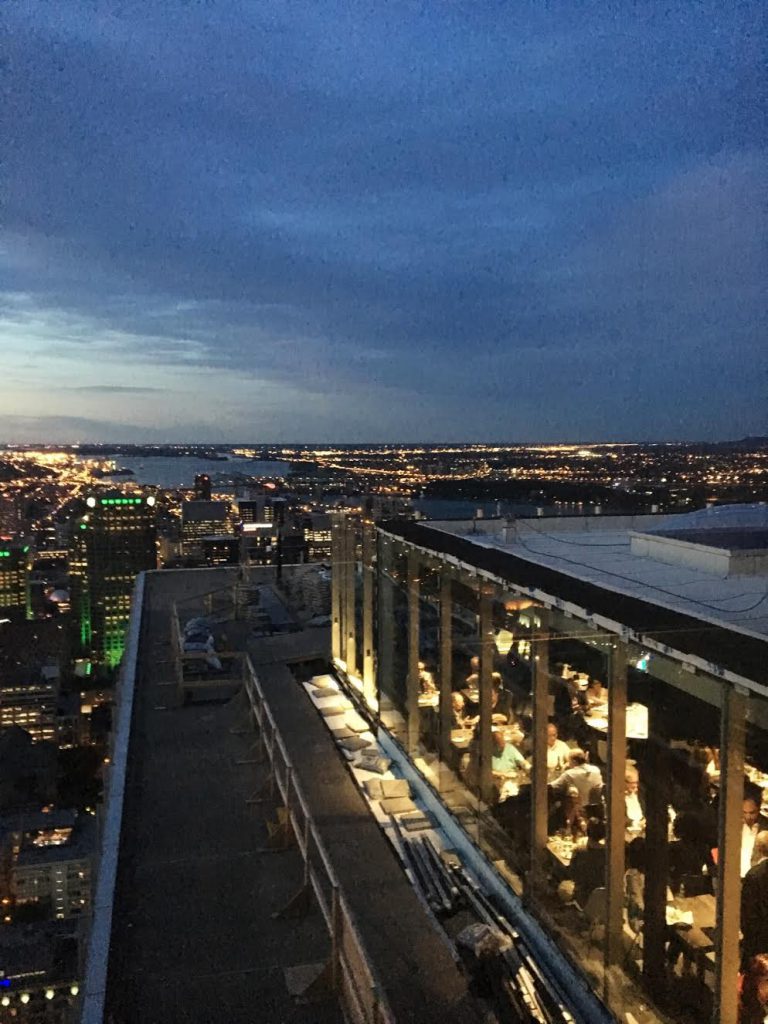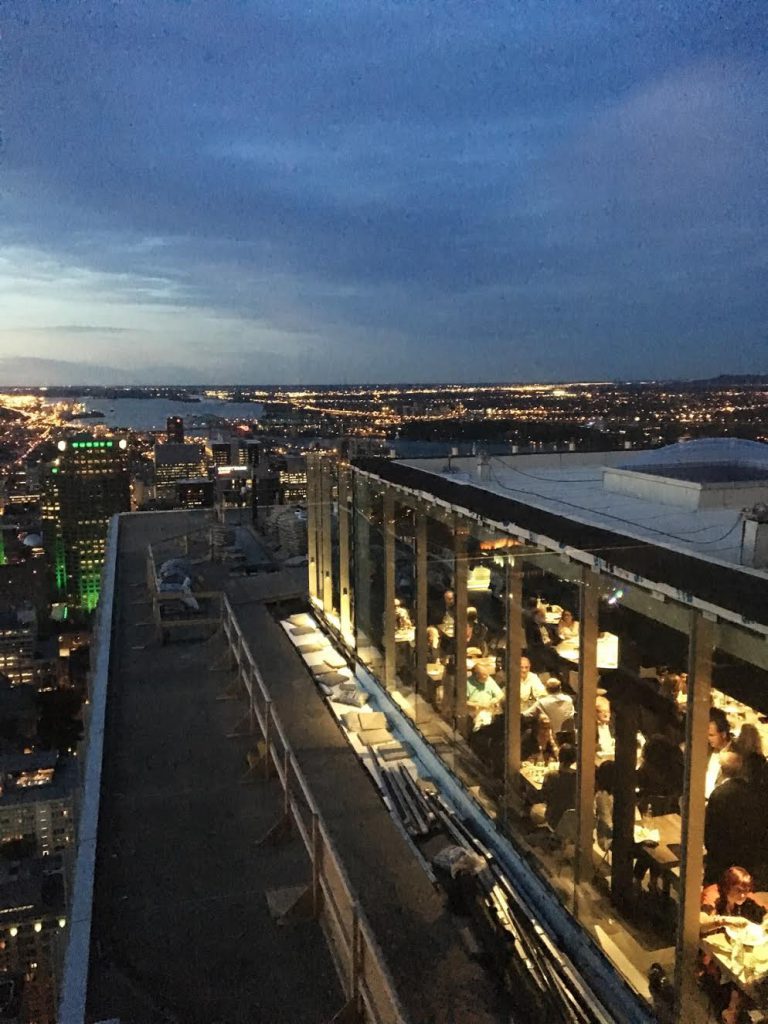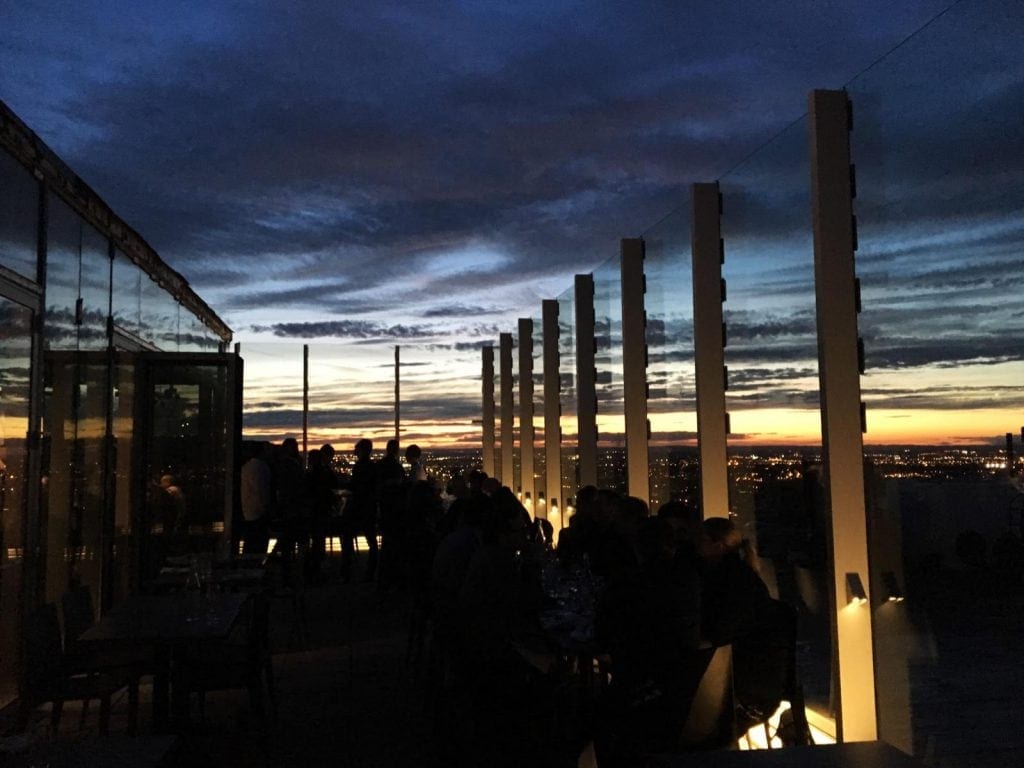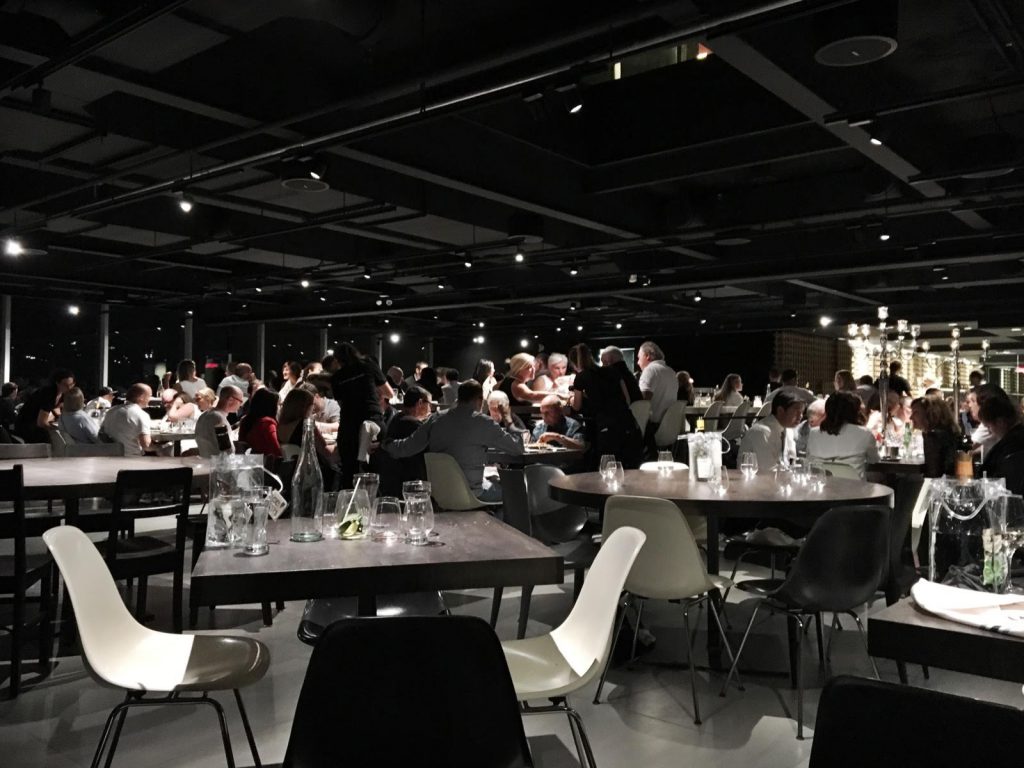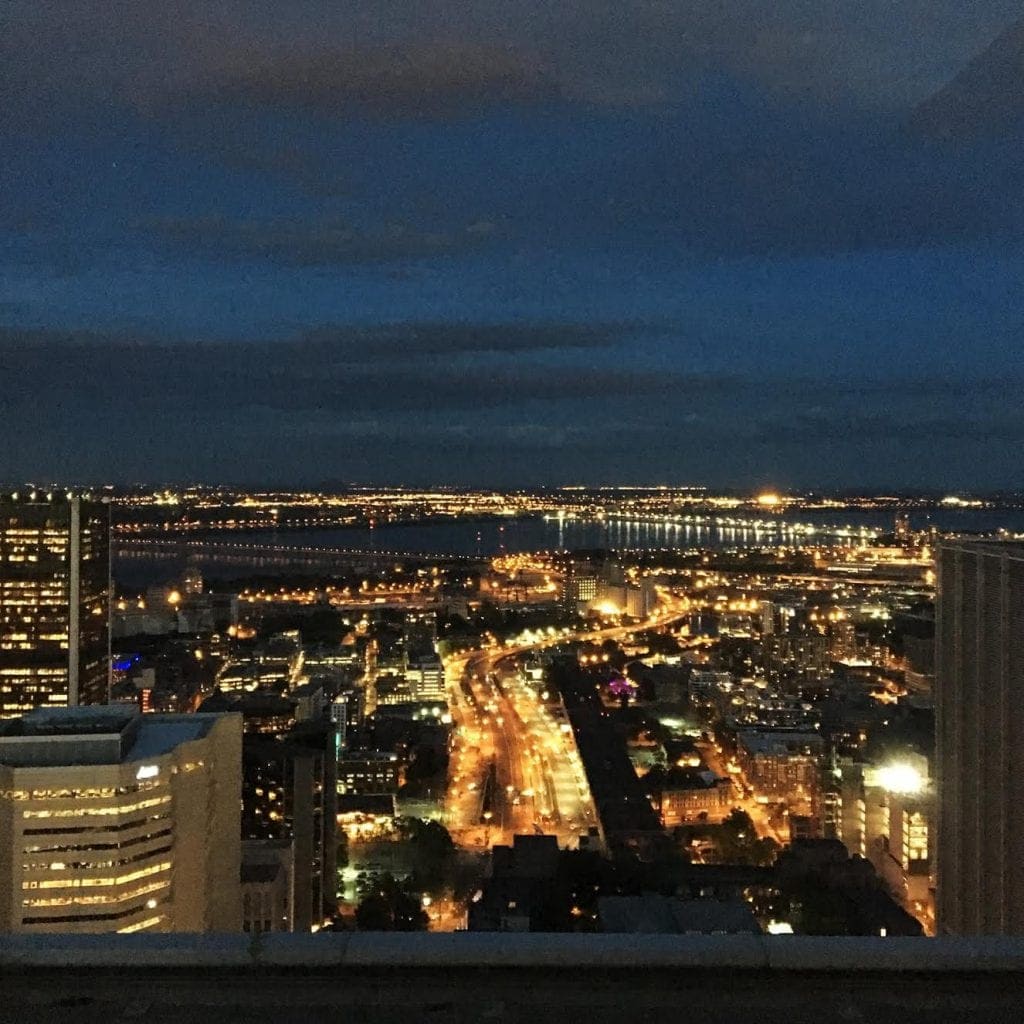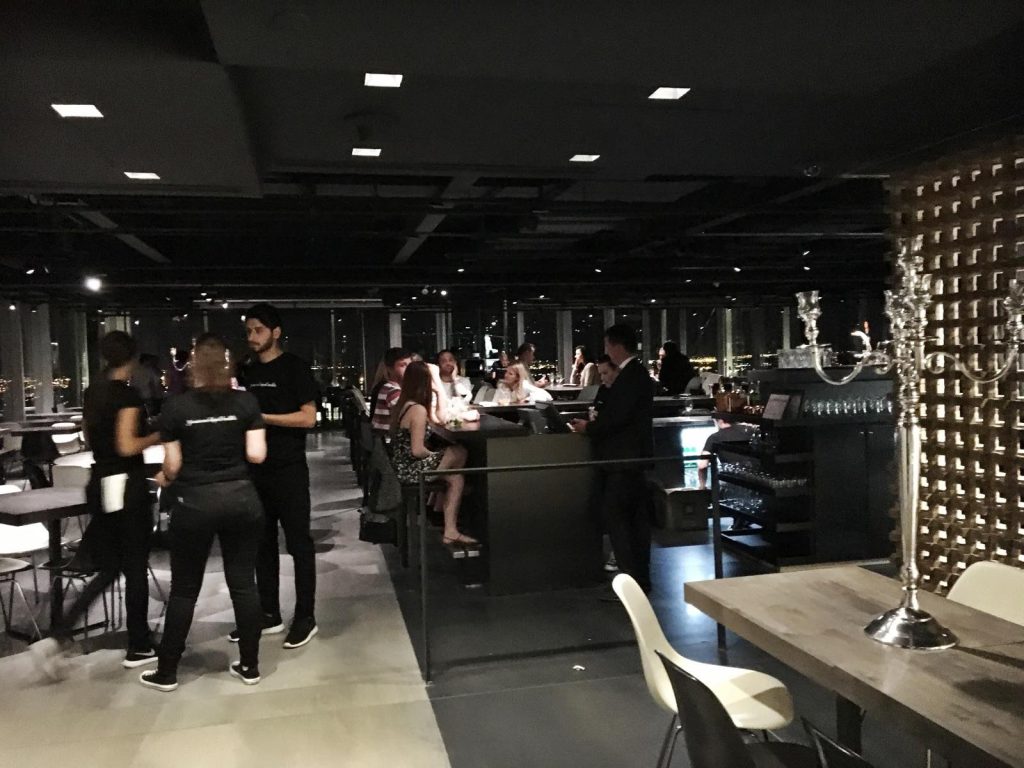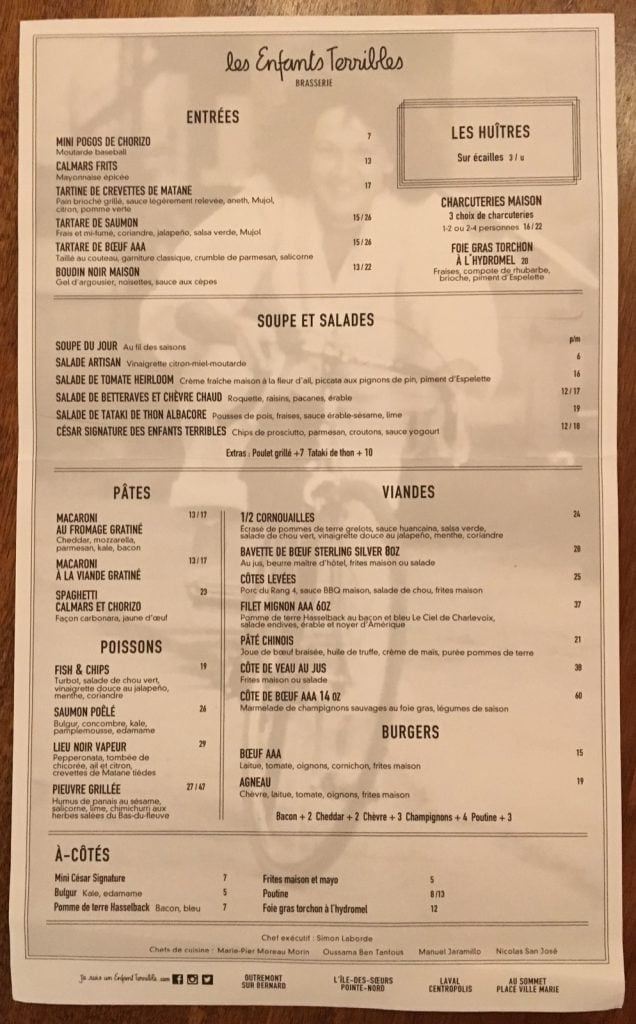 Les Enfants Terribles

$$$
Monday: 11:30 AM – 10:00 PM
Tuesday: 11:30 AM – 10:00 PM
Wednesday: 11:30 AM – 10:00 PM
Thursday: 11:30 AM – 10:00 PM
Friday: 11:30 AM – 10:00 PM
Saturday: 10:00 AM – 10:00 PM
Sunday: 10:00 AM – 10:00 PM

This delicious address is a member of the Aliments du Québec au Menu program! This means that they have chosen to highlight the wonderful products of Quebec and its producers in their menu – something we find very admirable! Aliments du Québec au Menu is a recognition program for restaurants that value Quebec products in their cuisine. To learn more, click here!
This branch of Les Enfants Terribles is located in the Place Ville-Marie building. On the 44th floor, the new establishment is now the highest dining point in Montreal! With 300 seats and a breathtaking view of the city of Montreal, the word to describe this new place is simply "breathtaking".
The restaurant features a decor by Jean Pelle of Sid Lee, which is very similar to other Les Enfants Terribles restaurants; white chairs, grey tables, transparent chandeliers, both low and high tables, and a large bar.
Part of what keeps Les Enfants Terribles restaurants full is the owners' desire to welcome their customers like family. "Whether you're a single woman in your 40s, a parent trying to spend time with your kids or anyone else, the place is comfortable and welcoming. We wanted honest food in a warm, cozy, and comfortable atmosphere."
The showstopper: the 12-foot-high picture windows sheltering the terrace's layout and the soon-to-be urban garden from the wind. The atmosphere, as in the other restaurants Les Enfants Terribles, is both familial and festive. The address also has a bar license, which easily offers the most beautiful view to have a drink after work (see the sunset seen from the sun terrace below). Unsurprisingly, it is also on our list of the most beautiful restaurant terraces in Montreal.
On the menu, chef Nicola San José prepares an offering that is a little more succinct than in other Les Enfants Terribles restaurants, but that still includes the house classics: ribs, burgers, shepherd's pie, macaroni, tartare and more. We have a particular soft spot for the ribs. The dishes are consistent, delicious, and filling. They are the classics of the typical Montreal cuisine of Les Enfants Terribles, with the same quality and presentation found at their other locations. Whether it's for lunch or dinner, happy hour or brunch with family and friends, Les Enfants Terribles on Place Ville-Marie welcomes you in a unique environment (see menu below).
A short retrospective of Les Enfants Terribles restaurants:
On April 20, 2008, the restaurant Les Enfants Terribles on Bernard Street opened its doors, and 20 minutes later, it was packed and customers waited up to 3 hours to dine (!) It was like this all summer long. Co-owner Francine Brûlé works from 6am to 2am every day. Given that hard work is often an indication of success, the restaurant slowly adjusted and found a more steady rhythm.
In March 2013, they opened a branch on Nun's Island on the banks of the St. Lawrence River. People knew the name Les Enfants Terribles, and were familiar with what was on offer. The location is beautiful, and for Francine, the place is a kind of "countryside 10 minutes from downtown. You can relax there, it's magnificent!"
A superb space in the Centropolis in Laval became available and the owners decided to take it over to open a third Enfants Terribles restaurant; this time with more than 200 seats.
Francine was also approached by Alexandre Taillefert with the possibility of opening a Enfants Terribles restaurant in downtown Laval. "I was so flattered, I couldn't say no. I loved the idea of opening a Montreal brasserie in the center of downtown. It's quite a challenge! This is our first franchise." Tonight, Francine Brûlé opens her first franchise of Les Enfants Terribles on the roof of Place-Ville-Marie.
We wish the restaurant and co-owner Francine Brûlé great success in this major Montreal project.
BONUS when visiting the restaurant: Note that you will be able to go up one floor and visit the exhibition of the Observatoire de Montréal. The exhibition promotes the merits of the city, combining a panoramic view and an interactive exhibit. The Observatory celebrates the city's cultural and culinary attractions and gives the city its credentials. Regarding the Observatory, the admirable entrepreneur Alexandre Taillefer says: "This is a great day for us, as we have been working on this project for almost 3 years. We are proud to offer Montrealers and visitors a local product that will allow them to discover or rediscover an authentic and unique Montreal. Buy your tickets online now: ausommetpvm.com
Written by Sophie Monkman
Photography by Enfants Terribles