Porchetta: Authentic sandwich shop in Little Italy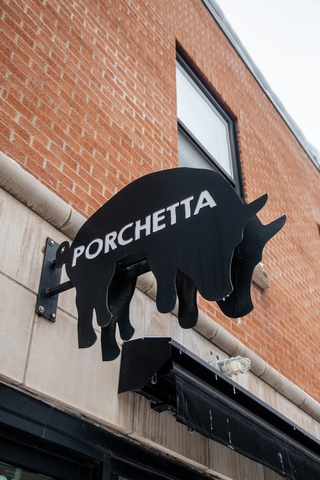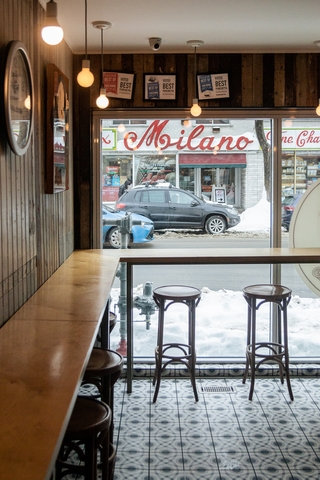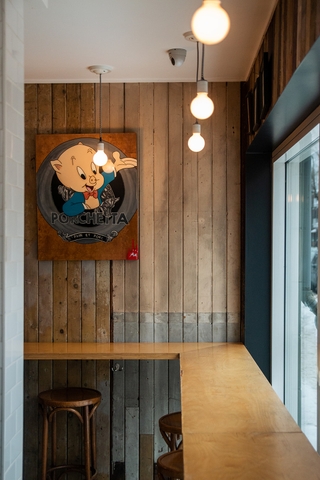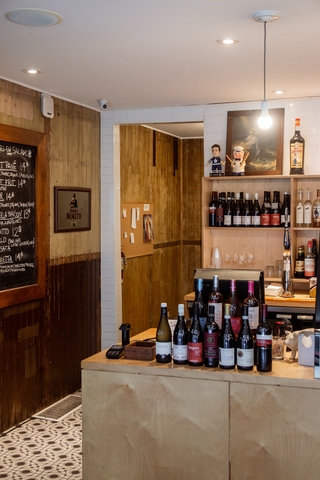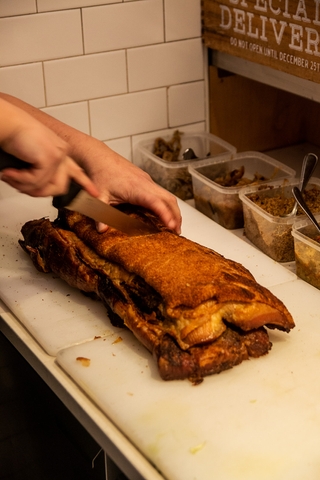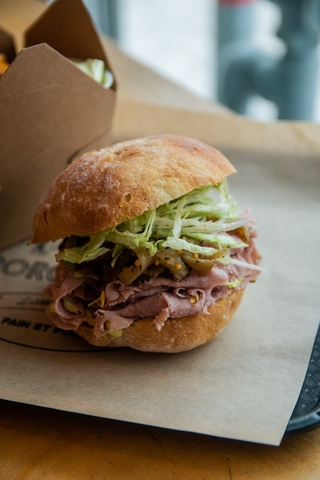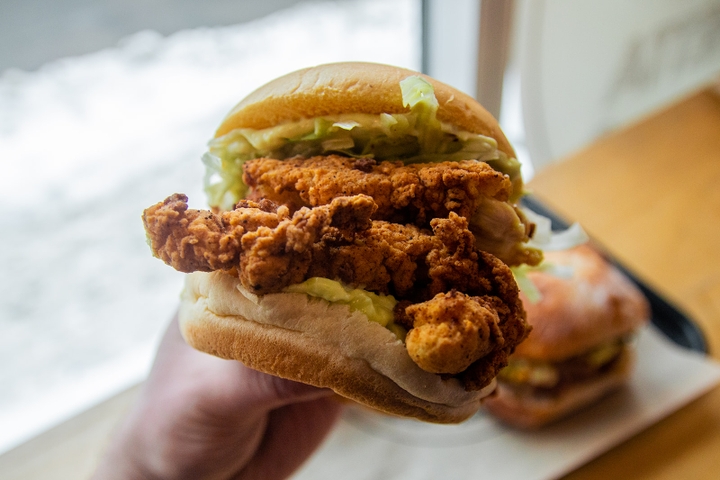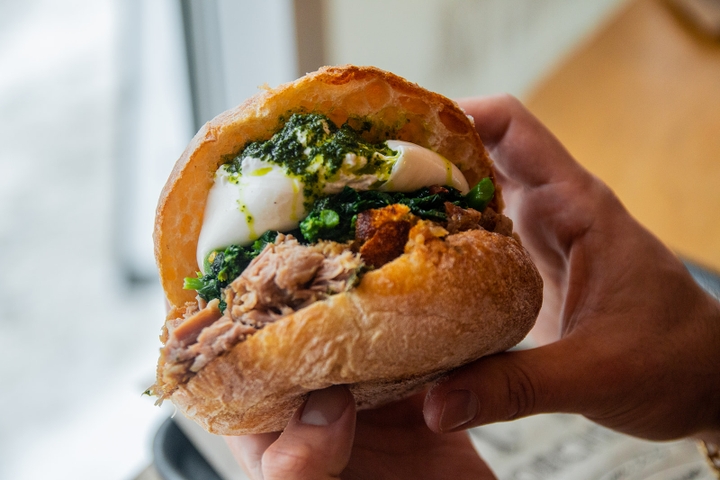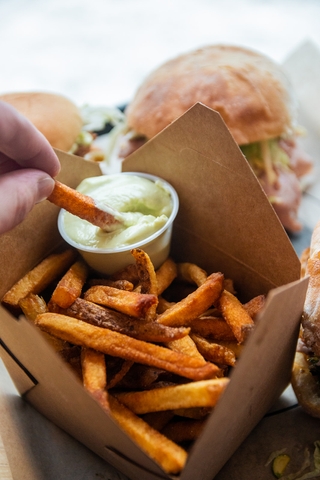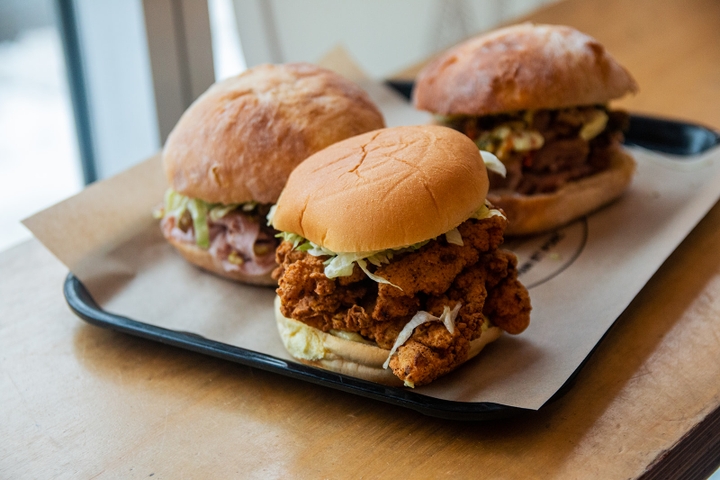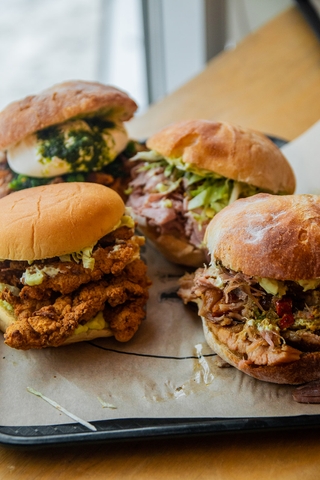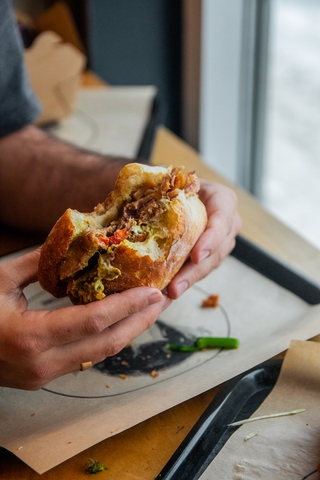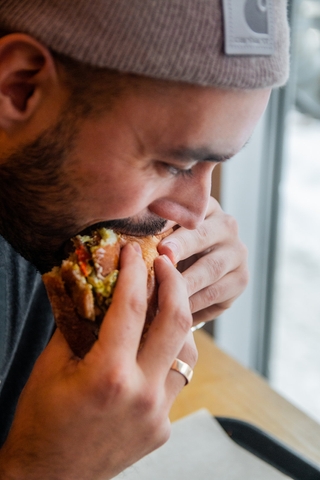 Porchetta

$$
Monday: Closed
Tuesday: Closed
Wednesday: 11:30 AM – 6:00 PM
Thursday: 11:30 AM – 6:00 PM
Friday: 11:30 AM – 6:00 PM
Saturday: 11:30 AM – 6:00 PM
Sunday: 11:30 AM – 6:00 PM


Owner(s) Jonathan Agnello, Massimo Lecas, Angelo Leone, Robbie Pesut
Host Melissa Agnello
Opened 2015

Accepts mastercard, visa, amex, cash, debit
18 Seats
Porchetta opened in 2015 in the heart of Little Italy on St. Laurent Boulevard. The menu boasts flavours of Italian streetfood, which includes porchetta, of course.
The traditional and unpretentious menu offers several options for sandwich lovers: porchetta, cold cuts (including the delicious homemade mortadella) and fried chicken, among others, three delicious options that earn Porchetta a spot on our list of the best sandwiches in Montreal.
The famous porchetta—which is always homemade—can also be enjoyed on a plate with fries and salad. Side dishes include classics like arancini and meatballs. The classics are fixtures on the menu—a stable and reliable offer.
The secret of good porchetta
If the establishment bears the name, it has to be good! Here the porchetta is made following a traditional recipe. They start with the pork belly and the capicollo. It is left in brine for 24 hours and seasoned with a mixture of Roman spices. Once rolled and tied, it is air-dried before being cooked for 11 hours. When Jonathan tells me about his preparation, it seems so simple that I wonder why my porchetta is never as good as theirs. I understand that my oven cannot compete with theirs. The humidity, the temperature, all the key elements of success are set according to a plan that has been painstakingly refined over the years. The result is a delicious, juicy and crispy porchetta.
Why change a winning formula?
Jonathan confides that his favourite item on the menu is the Classic sandwich, topped with porchetta and served with homemade mayonnaise, salsa verde and hot peppers. The mortadella, lettuce and marinated eggplant sandwich has also become a favourite among regulars. For those with a sweet tooth, we also suggest the Pugliese sandwich, with porchetta, rapini and burrata. It goes without saying, but it's rich!
Porchetta offers a quick counter service, but it doesn't stop there. They are lucky enough to have a small 18-seat space with a bar license! You can buy a few bottles of wine, sit at the big table and drink a Peroni (Italian beer) or an aperitivo. For your next party, it is also possible to order porchetta by the pound.
They may not be reinventing the wheel, but they're honouring tradition. After all, a good sandwich and a spritz is hard to beat!
Written by Sarah Laporta
Photography by Mikael Lebleu