Le Voisin: Wine Bar-Buvette in Quebec City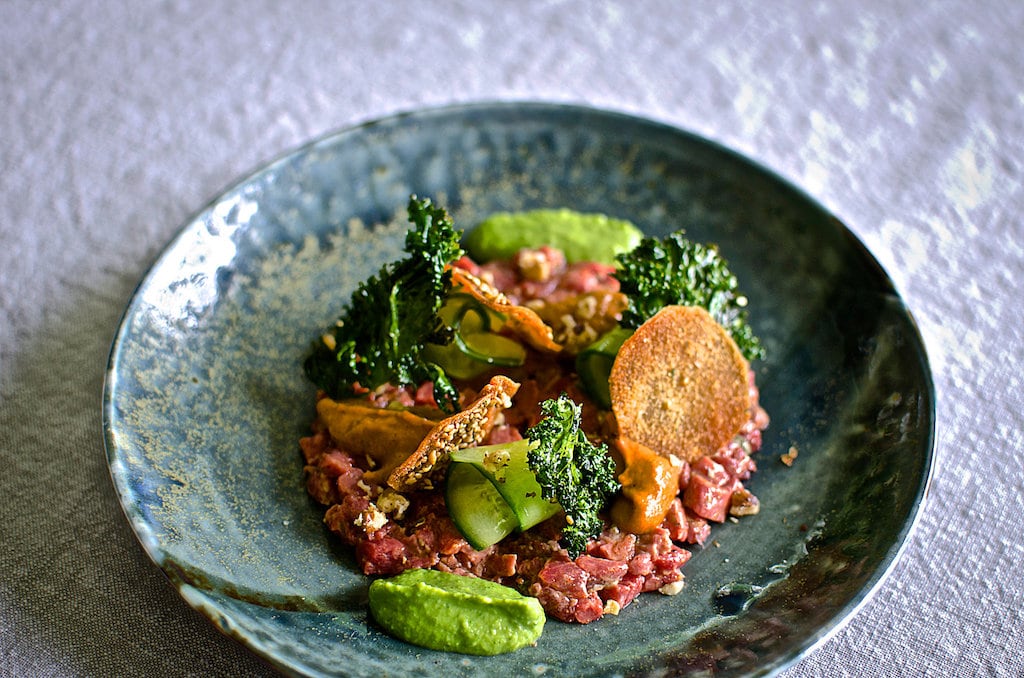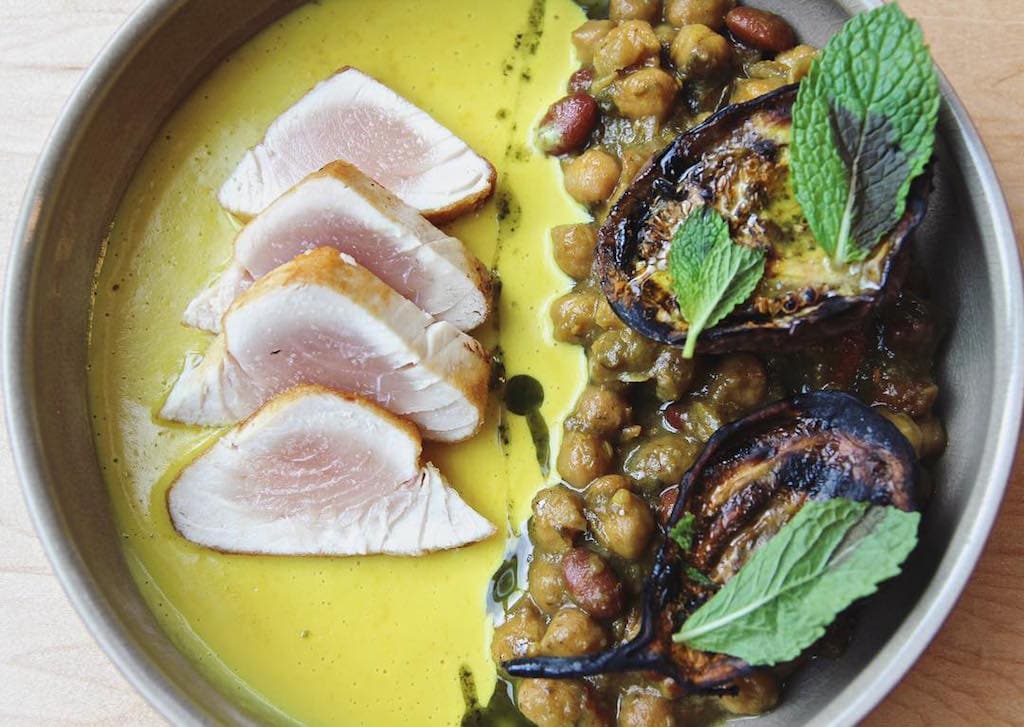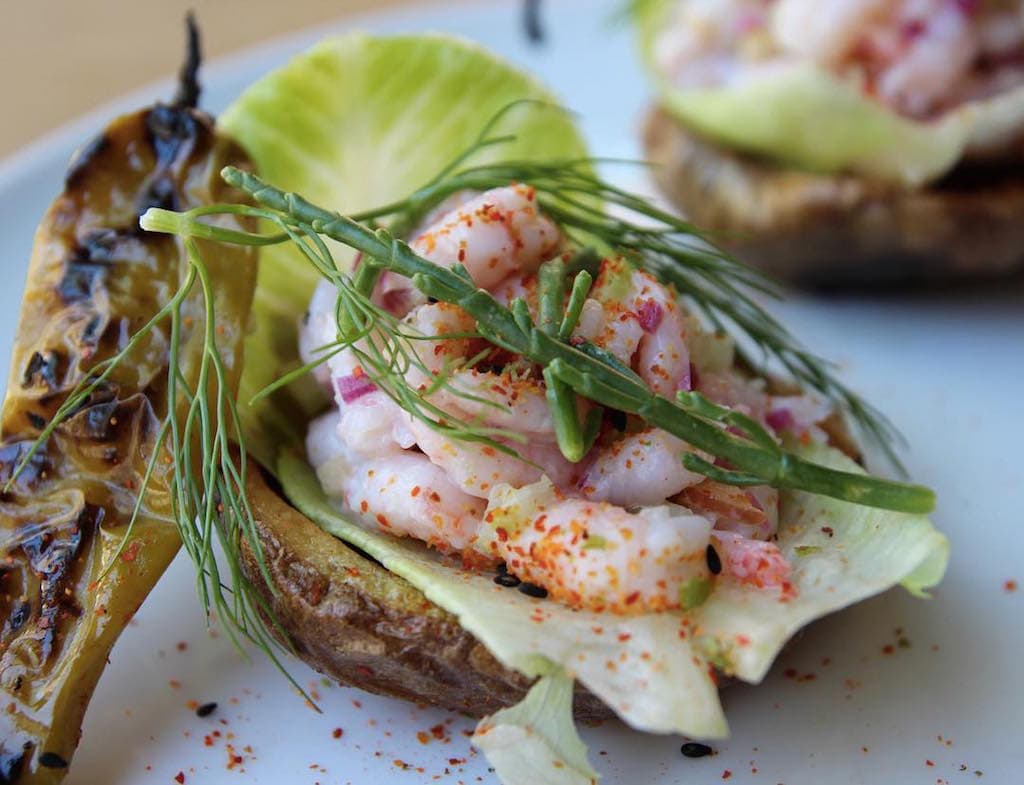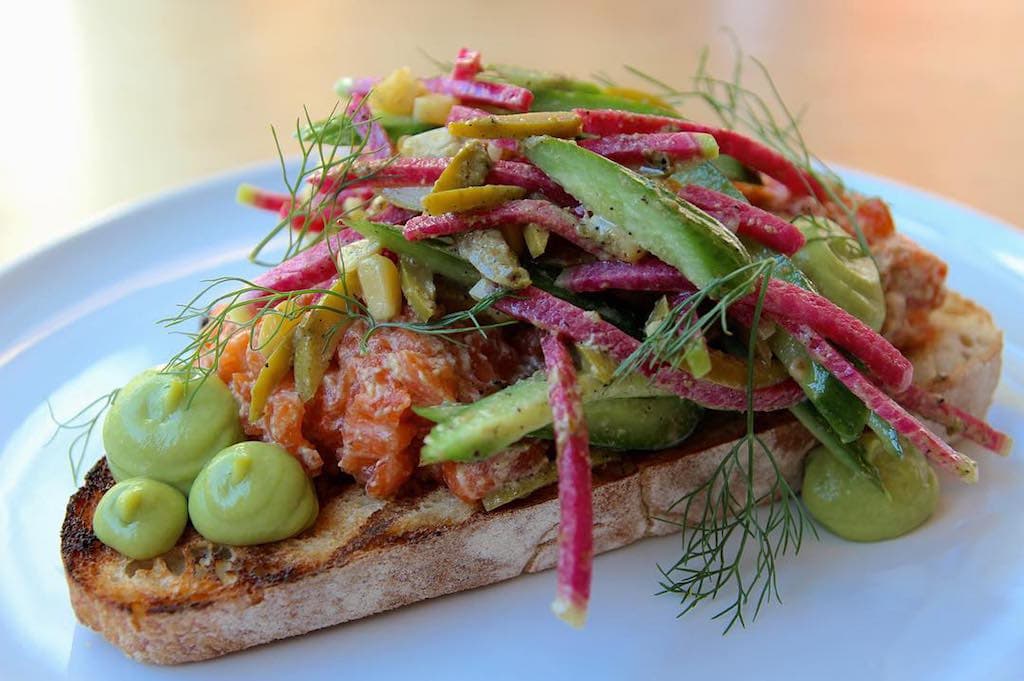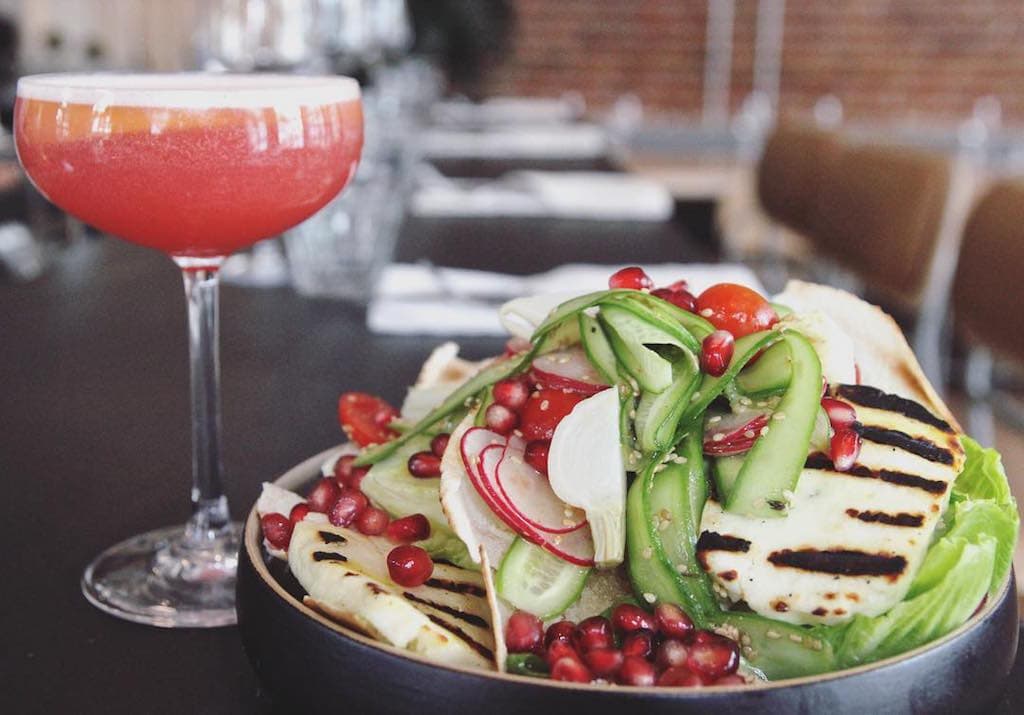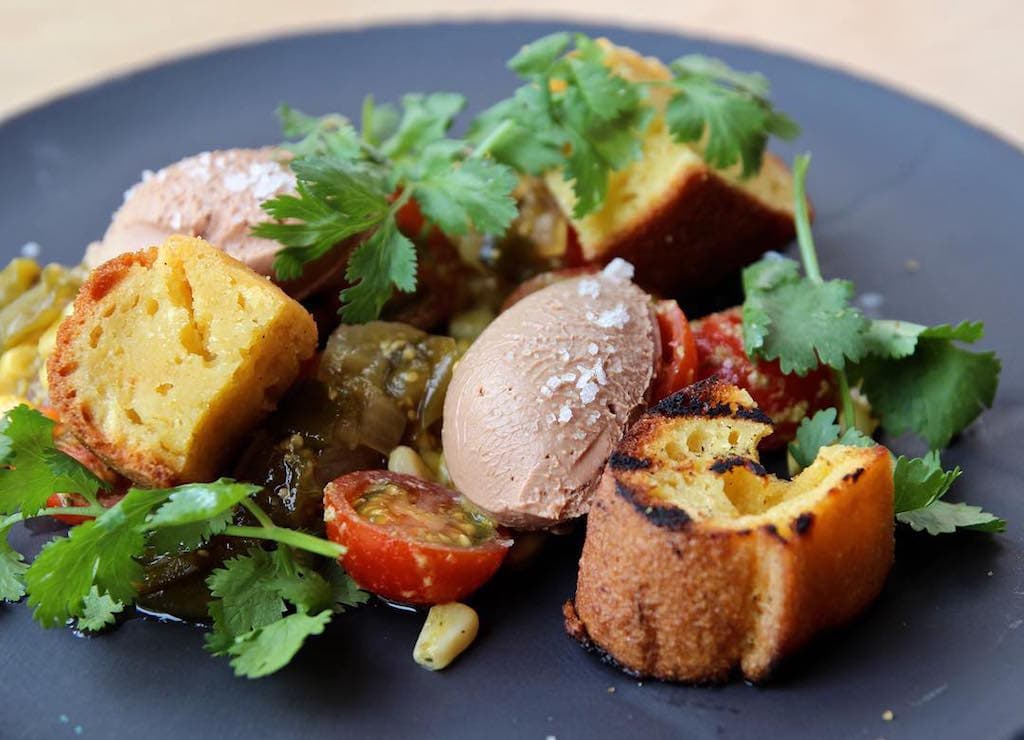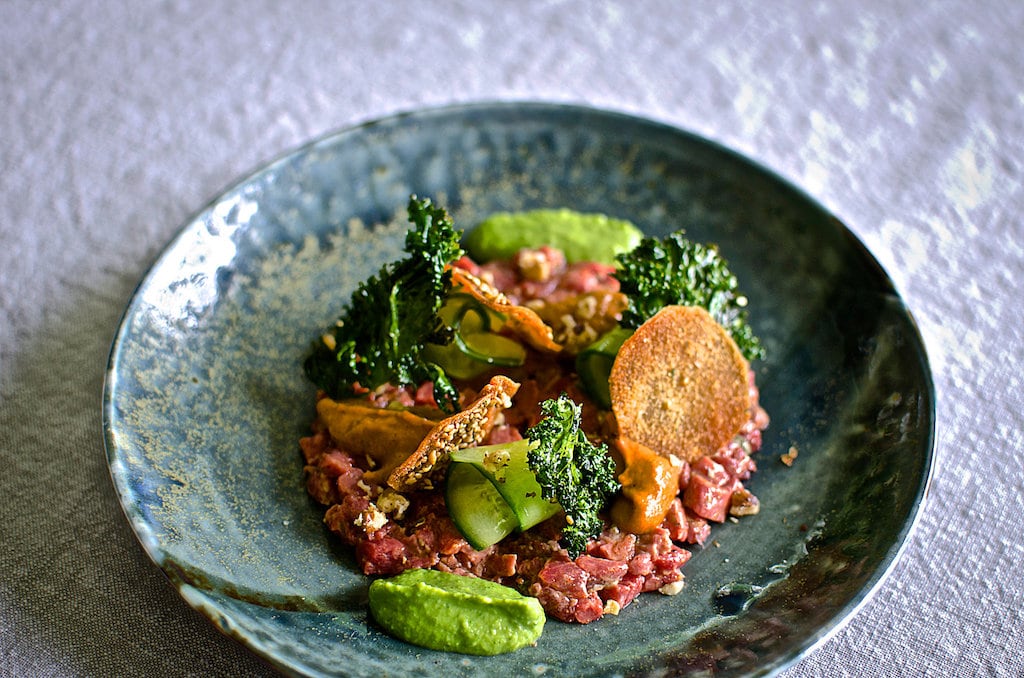 Le Voisin: Wine Bar-Buvette in Quebec City's rue Saint-Joseph 'hood
Le Voisin is a friendly restaurant on rue Saint Joseph, the main commercial street in the heart of Quebec City. Come inside Le Voisin to escape the buzz of the outside world and enjoy some good food and drinks in an attractive setting.
Le Voisin really is like that long-time neighbour "voisin", a friend with whom you can let it all hang out, whose place you can just drop into unannounced without dressing up to the nines. Le Voisin has been successful in recreating this atmosphere.
A trio of friends have come together for this project which opened in the area of Saint-Roch : Pascaline Gouin and two siblings Mélina and Coralie Paradis. This team was looking to create a place where it was possible to eat well without breaking the bank and by keeping this in mind, Le Voisin was able to open in 2017.
To design the interior, they approached the young team of designers at Atelier Filz who have created surroundings using simple and neutral colors, seen in the lightly shaded wood tables and chairs, soft-hued banquettes, to warm pendant lighting that beautifully compliments the exposed red brick walls and hardwood floors. The many large windows guarantee a huge amount of natural light, enhancing the space even more during the day. At its maximum capacity, Le Voisin can accommodate up to 45 people, a manageable number to make your evening even more enjoyable.
Working the kitchen is chef Walter Roy. His cuisine offers an exciting menu composed of small dishes to share, slightly more than tapas. The menu, which changes every 6 to 8 weeks, is determined by whatever inspires them in the moment and of course, is influenced by product availability. Some dishes are destined to remain on the menu forever, in particular the chef's signature snack dish "SPOT Cauliflower". The cauliflower is fried and served with Le Voisin's own citrus mayo, topped with a few greens, salt and a quick grating of Romano cheese.
If you're talking about a "buvette" – it's a bar so this means having a drink or two, and Le Voisin does not disappoint. When it comes to wine, Le Voisin has given itself the mission to destroy the myth that people can't find a good drink in QC. They have a wine list that lists solely bottles from private imports. Pascaline, the Sommelière, aims to broaden the horizons of her guests, and at the same time ensure that they feel comfortable with any wine choices both in terms of aromas and prices. The cocktails are covered by Bianka Loiselle which include some revisited classics, and the beverage selections are rounded out by a small but likeable selection of beers from local microbreweries. The service is friendly and the atmosphere at Le Voisin is very welcoming.
Le Voisin is an ideal place to dine on good, uncomplicated cuisine in the heart of Quebec City, and where you can most certainly enjoy some excellent, interesting wine in a space that is both well-designed and attractive.
Written by Samuel Gauvreau Des Aulniers
Photography by Le Voisin




Le Voisin

$$
Monday: Closed
Tuesday: Closed
Wednesday: 5:30 – 10:30 PM
Thursday: 5:30 – 10:30 PM
Friday: 5:30 – 10:30 PM
Saturday: 5:30 – 10:30 PM
Sunday: Closed