Suggestions of Montreal florists who deliver to your home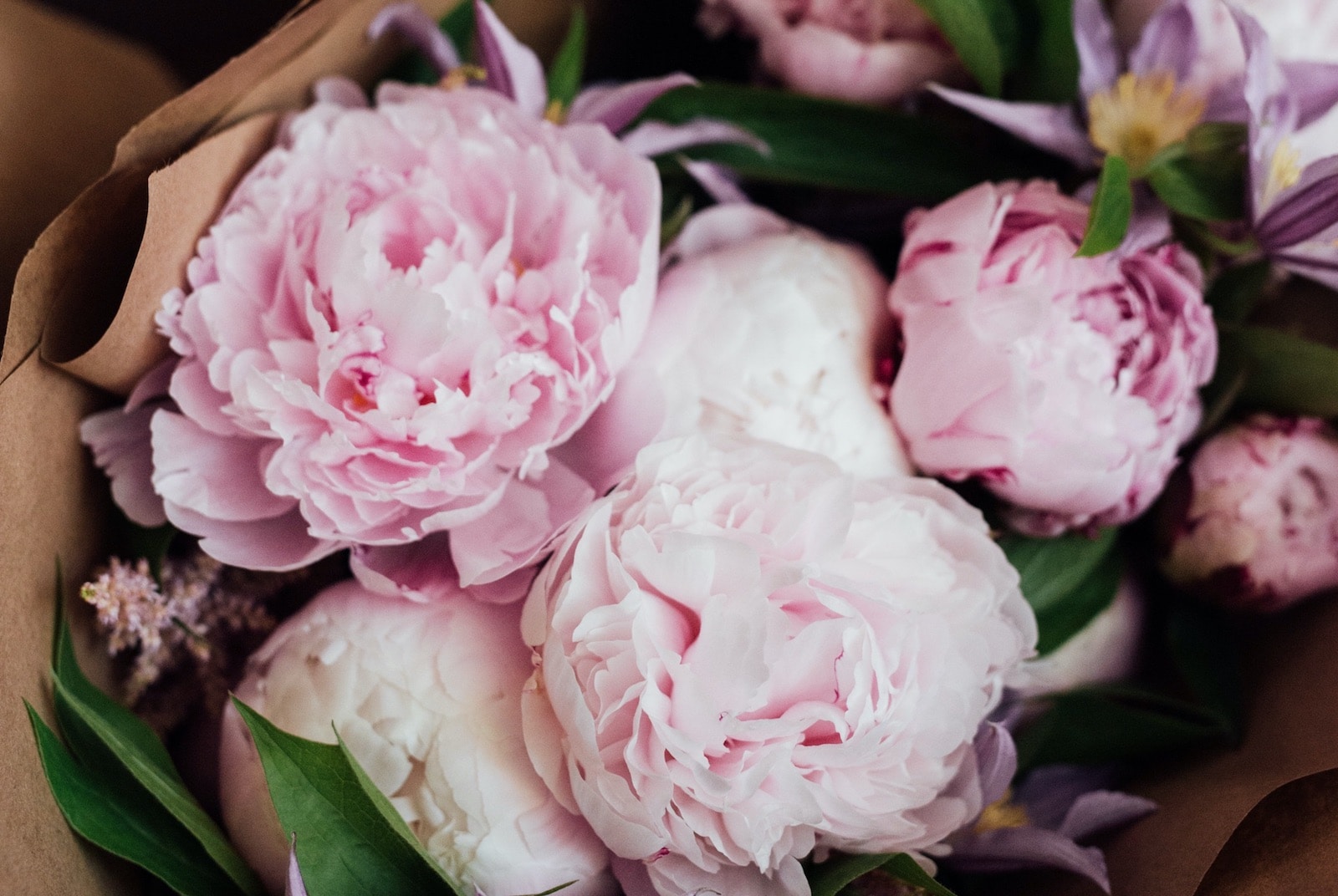 Whether it's Valentine's Day, Mother's Day, or to mark any other occasion, beautiful flowers are always welcome; (although, to be honest, flowers don't need an occasion)!. A bouquet surpasses the material aspect of a gift by embellishing and enlivening our living spaces for several days.
Since you'll have your flowers covered with this list, be sure to check out our list of restaurant suggestions for Valentine's Day to mark the occasion in style!
Happiness is often found in the small things. Whether it's for delivery to your loved ones or for yourself, some florists in town will deliver their beautiful bouquets to your door. For a special event or just to spruce up your space, flowers will always bring a little brightness and colour to your life.
Here are our suggestions of florists who deliver to your home:
Les Lylas: Behind Les Lylas are Mélanie Blanchette (co-owner of Bouillon Bilk and Cadet restaurants) and Isabelle Hamelin, two friends with a common passion. Their concept is simple: "Flowers, vases, beauty!" A lovely idea that brightens up these monochromatic winter days. To complete their offer, the small boutique proposes beautiful colourful vases collected through time. To check out the creative offering, check out their Instagram page right here. Plus, they now offer home delivery!
Le Jardin de Mathilde: Whether you're looking for a bouquet of fresh flowers, dried flowers, a beautiful plant or even eucalyptus, the house takes a European approach and offers personalized service. A minimum of $30 is required to place an order, and delivery is free on all orders over $89. Deliveries are Monday through Saturday.
Abaca: This florist on Beaubien Street East offers seasonal flowers, personalized bouquets, succulents, and other pretty plants for delivery.
Binette et Filles: This boutique in the Jean-Talon market offers delivery and their online store is ideal for helping you find the bouquet that meets your needs!
La Florateria: This florist on Avenue des Pins has been making customers happy for many years now.
Homefield Farm: They have an online store to order beautiful fresh flowers to decorate your home.
Fauchois Fleurs: This Saint-Denis Street boutique remains in operation for phone and online orders and offer a delivery service. Note that pick-up orders are by appointment between 10 a.m. and 5 p.m. on weekdays, and until 3 p.m. on Sundays.
Bell Jar Botanicals: Delivery is offered on all orders over $100. For all other orders, charges are based on your area. Deliveries are carried out in the afternoon between 12:00 and 6:00 PM
Reader recommendations:
Gourmet addresses that sell beautiful bouquets to bring home:
Written by Sophie Monkman
Photography by Alison Slattery