Rediscover your Sainte-Catherine Ouest this holiday season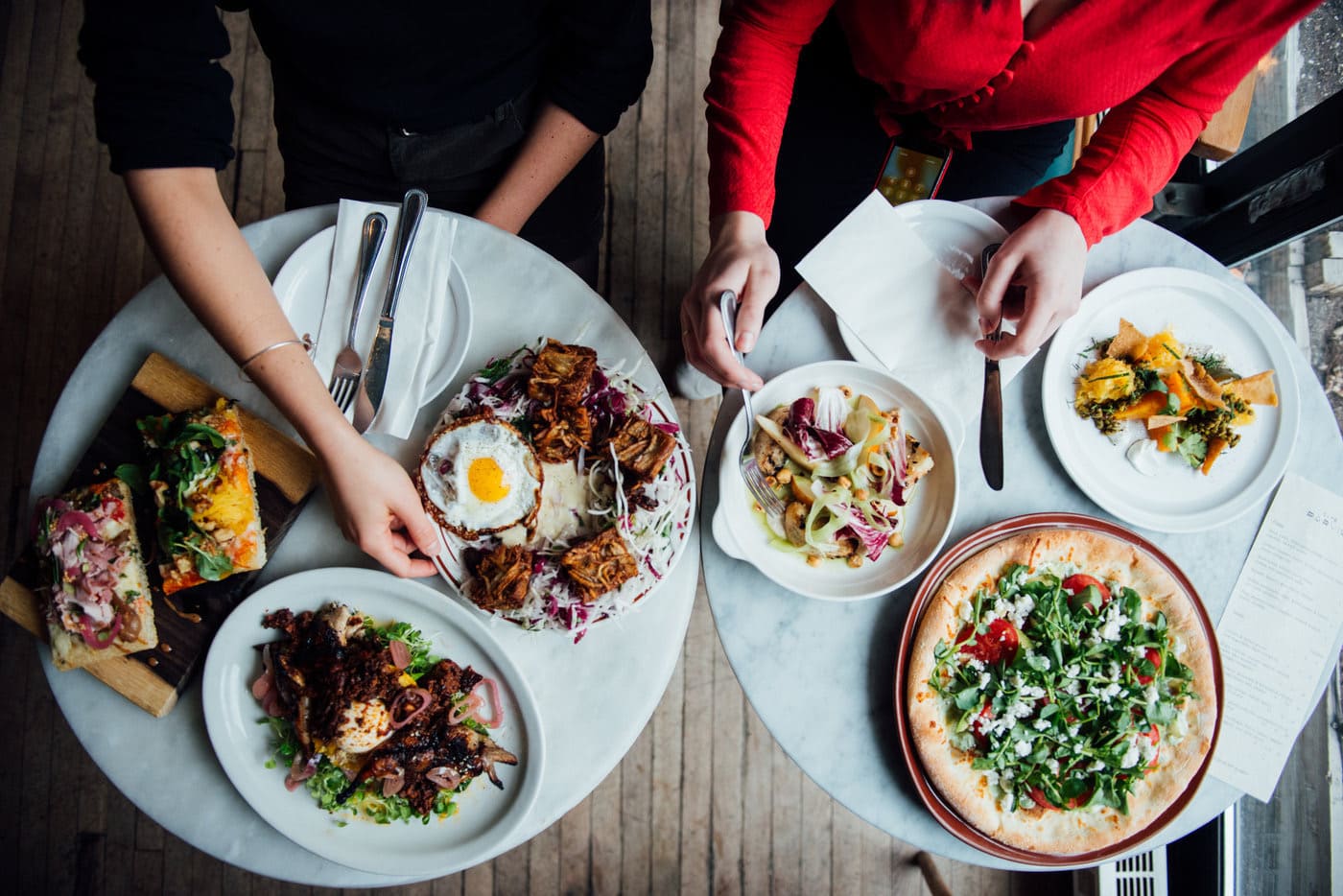 The holidays are right around the corner and, once again this year, downtown Montréal is the perfect destination to get some gift shopping done and take in all the magic of the season. The atmosphere is unique, and the street's boutiques, restaurants, festivals, bookstores and cafés make it an especially vibrant area that's rich in contrasts and always worth the visit.
Charming itineraries
This winter, be transported by the magic of the downtown lights! Winter Illumination features no less than 500 illuminated decorations on more than eight kilometres of streets. Starting December 2, the 12th edition of Luminothérapie brightens the Quartier des spectacles with a festive feel. It's a wonderful opportunity to soak up all the light and wonder.
Support merchants and artisans
Montréal's Great Christmas Market is back this winter! Until January 2, stop by nearly 30 cottages and meet local and regional artisans. Enjoy a rich and diverse music and theater program, a cup of mulled wine and treats of all kinds.
And why not make the most of your time downtown to finish (or start!) your holiday shopping? There's no better place than Sainte-Catherine Ouest to browse and cross off all the items on your gift list.
Musical rendezvous
Music fans won't be left out in the cold with the return of the concert series as part of the Festival de Noël dans le parc. From December 3 to 24, Parc Émilie-Gamelin awaits you with a varied musical program and warm and friendly atmosphere.
Art in the city
Temporarily housed in Place Ville-Marie, the Musée d'art contemporain invites you to its new space as of December 1. For the occasion, the Montréal museum welcomes you with new exhibitions and activities.
The nearby McCord Museum is celebrating its 100th anniversary with exhibitions to highlight its people and communities of yesterday and today and free admission for 100 days, until January 19, 2022.
Something delicious for every taste
On the culinary front, a stop at La Habanera restaurant is a must with its Cuban flavours, delicious dishes to share and house cocktails that will whisk you away to the Caribbean. Inspired by French brasseries, Henri offers succulent appetizers, oysters in season and French classics, all carefully executed.
Looking for a good book? Sainte-Catherine Ouest has you covered. Step into Argo Bookstore, Montréal's oldest independent English-language bookstore. If you think coffee and reading are a perfect match, you'll be spoiled for choice, starting with the Shaughnessy Café and Café Parvis, which also happens to be a great place to work.
If a movie is more your style, the Cinéma Banque Scotia and Cinéma Cineplex Forum and VIP will satisfy your inner motion picture buff! After the film, stop by the beautiful Ryu restaurant, just a stone's throw from Cinéma Banque Scotia, to chat about the plot over sushi and cocktails steeped in Japanese tradition with an on-trend twist.
An enhanced pedestrian experience
Starting in the Quartier des spectacles, Sainte-Catherine Ouest is completely transformed with more user-friendly, vaster and greener spaces, wider sidewalks and new benches and trees.
Whatever your mood, Sainte-Catherine Ouest is a great place to have fun and reconnect with downtown Montréal and all its vibrancy and humanity. With its diverse and animated urban life, the street shines, stands out and reinvents itself for Montrealers and tourists alike—a passport to discover and rediscover all it has to offer!
Written by Inès Duguen
Photography by Alison Slattery