Il Miglio : Delicious Italian pasta in the heart of Mile-End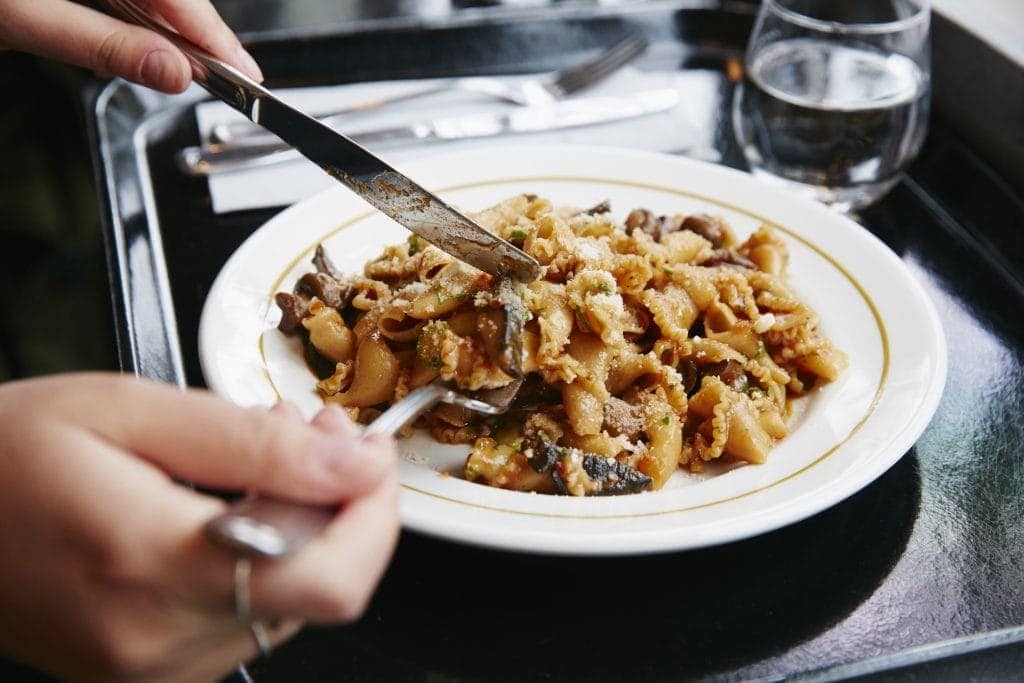 Il Miglio is a new Italian eatery that offers excellent fresh pasta and other Italian dishes to savour on the spot or to take away! It is also included on our list of the best Italian restaurants in the city!
"Il Miglio" stands for "The Mile" and pays tribute to the Mile-End neighborhood. The counter service 'cantina' is located in the heart of Mile-End, on St-Laurent Blvd at the corner of Fairmount St.
Il Miglio is the new creation of Giovanni Rasile, Michele Mercuri, Claude Pelletier.  « This project allowed us to think about a new way of offering a restaurant service. Our restaurants (Club Chasse et Pêche, Le Filet, Le Serpent) have always been more about the experience, where people take their time and with Il Miglio, we wanted to meet the lunchtime need for efficiency. This is an enjoyable challenge to create something that contrasts with our other establishments! It's a job requiring speed. We try to run on a system that is both efficient and affordable, while being good at the same time. »  And once again, the partners have succeeded brilliantly.
Like the owners' other properties, Il Miglio is sober and refined with a few seats at the window counter and a large harvest table in the middle. The order counter and kitchen are at the back. There are antipasti – appetizers with Italian flavours, hot or cold, served with apéritifs or an Italian meal.  The fresh take-out dishes are located in an open cooler and a variety of Italian deli products are available as well. This includes all the necessary ingredients to make your own great pasta at home, from both fresh and packaged options with the excellent sauces.
Il Miglio is where you go for casual Italian-style counter service. You can order a cabernet sauvignon together with your meal selections to enjoy there or take out. The menu changes weekly and chef Michele Mercuri is behind the recipes with Giovanni Rasile taking charge of management and the pasta production. There are three appetizers, three minute-pastas and a few dishes with sauces, including lasagna, meatballs and stuffed pasta. Similar to Le Serpent, the pasta is all perfectly cooked (and made in-house) and the sauces send you on that wanderlust trip. There is both red and white wine, and beer, served in small glasses – just like in Italy's own cantine.
Il Miglio is open Tuesday to Saturday from 11:30am to 7pm. The take-out hours to enjoy one of their excellent meals at home, are from noon until closing. This small new establishment is introducing simple and well-made Italian delicacies to the neighbourhood . An excellent new address for Mile-End.
Written by Élise Tastet
Photography by Dominique Lafond