Eight take-out tips for patrons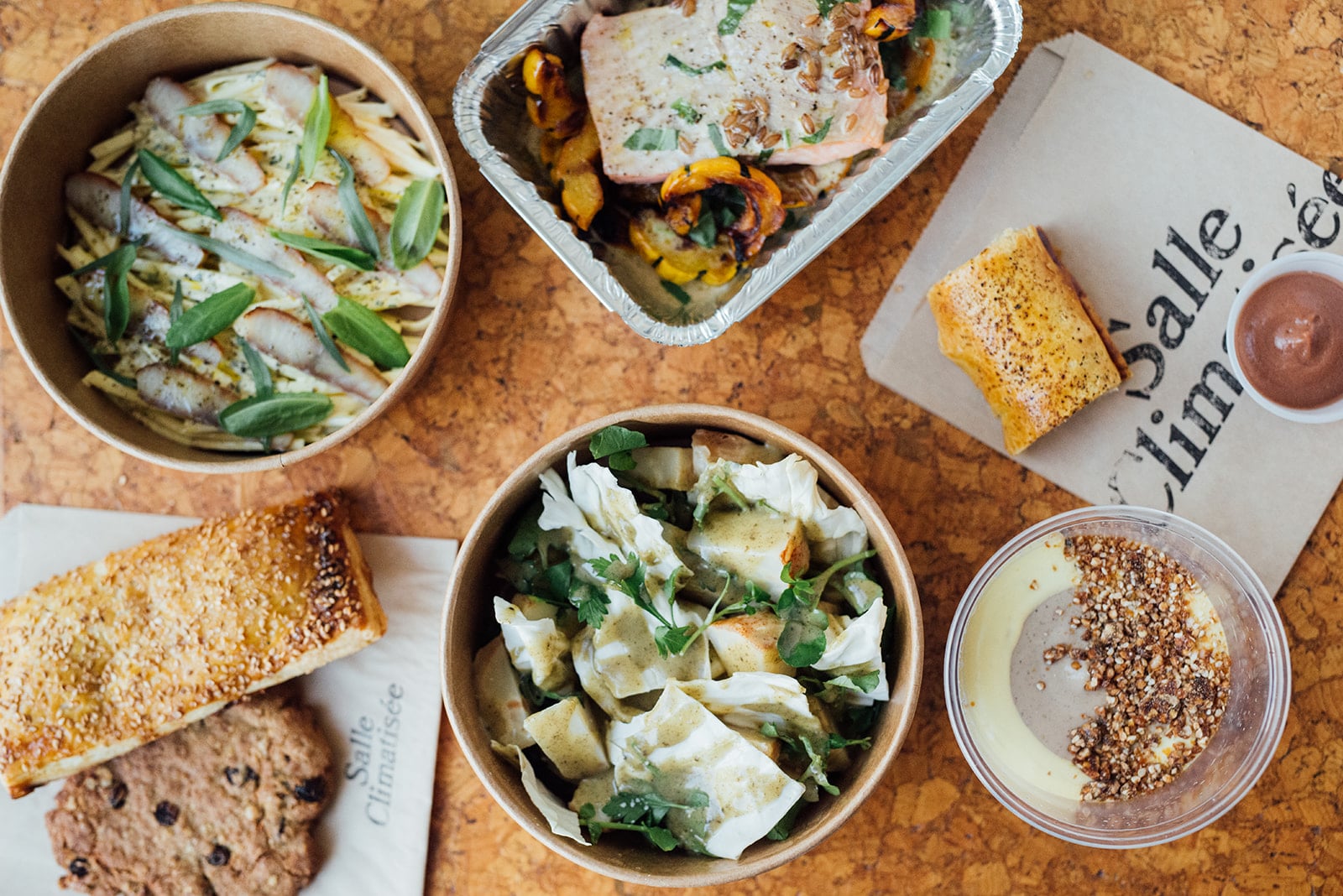 It's been almost two years since the pandemic came knocking on our doors. Which, as we know, caused dining rooms to close for an indefinite period. While we were able to enjoy our favourite restaurants and bars during the summer, this period barely allowed them to catch their breath.
The restaurant experience, as we knew it, has been replaced by ready-to-eat boxes carefully crafted by our restaurateurs. These passionate people have been doing everything they can to keep their heads above water.
We can't say it enough: small businesses need our support more than ever. If you can afford it, support small businesses.
While your restaurant visits may not be anything like previous visits, the same talents and skilled personnel are still there; although now behind masks. These people have been there since the beginning of the pandemic to comfort you as best they can in these uncertain times and, in some cases, to bring the dining experience home.
And so, while getting take-out, here are eight simple tips to best encourage our restaurants and the humans behind them, both in the kitchen and on the front lines:
Don't forget to tip
As mentioned above, dining room service is no longer relevant during a pandemic, but tipping, on the other hand, is. The staff on site are still the same talented and experienced workforce that served us in the "before times". Now, the service we receive is often in the form of expert advice during visits to the restaurant's take-out counter. Whether it's following advice to choose a beautiful bottle of wine from a private importer that is hard to find elsewhere, or discovering superb fine products curated by the restaurant, the art of service is there.
Continue to respect health guidelines
It is not the responsibility of the restaurant team to police people into following health guidelines. Continue to wear your mask properly at all times while inside, disinfect your hands when entering, and respect the maximum number of people allowed inside.
Respect the pick-up schedule
The staff does its best to have everything ready and to your liking when you pick up your advance order. If you think you're going to be late, a quick phone call to the restaurant to let them know is highly recommended — and appreciated!
Understand the price of take-out menus
Many restaurants have been forced to adapt their formula in order to offer their loyal clientele their menu for take-out and/or delivery. There are many costs associated with these inevitable changes in order to maintain a certain standard of quality.
Chat with the staff
We all now that it's getting harder and harder to maintain human contact these days. The restaurant industry — among so many others — has been through a lot. Sometimes it's the little things that help get us through these tough times, and can be as simple as having a conversation. Taking the time to ask how things are going, or to wish them well, is that bit of human warmth we could all use a bit more of.
Order in advance if possible
Ordering in advance is a win-win situation for both the restaurant owner and the customer. It helps the team with organization and portion planning, and the customer avoids having to wait when picking up their order.
Share your experience
You wouldn't believe how much it helps a business to have good reviews on social networks. Whether it's on Google, Facebook, Instagram, etc, take a few minutes to leave some love for your favourite restaurant, or the new place you just tried and really enjoyed.
Try new grocery products
Many addresses have diversified their offerings and now offer nice groceries of all kinds. Don't be afraid to try some of them, they have been carefully selected and are always of very good quality.
Each establishment has redoubled their efforts, shown incredible resilience, and never ceases to impress us by reinventing themselves in every way possible. Table d'hôte, gourmet food, wine shop, florist, pop-up, and more… The restaurant world never ceases to impress.
Check out our take-out suggestions, right here.
© Photo Alison Slattery – Instagram
Written by Sophie Monkman
Photography by Alison Slattery