Rosalie and Armand Forcherio's Favourite Addresses in Nice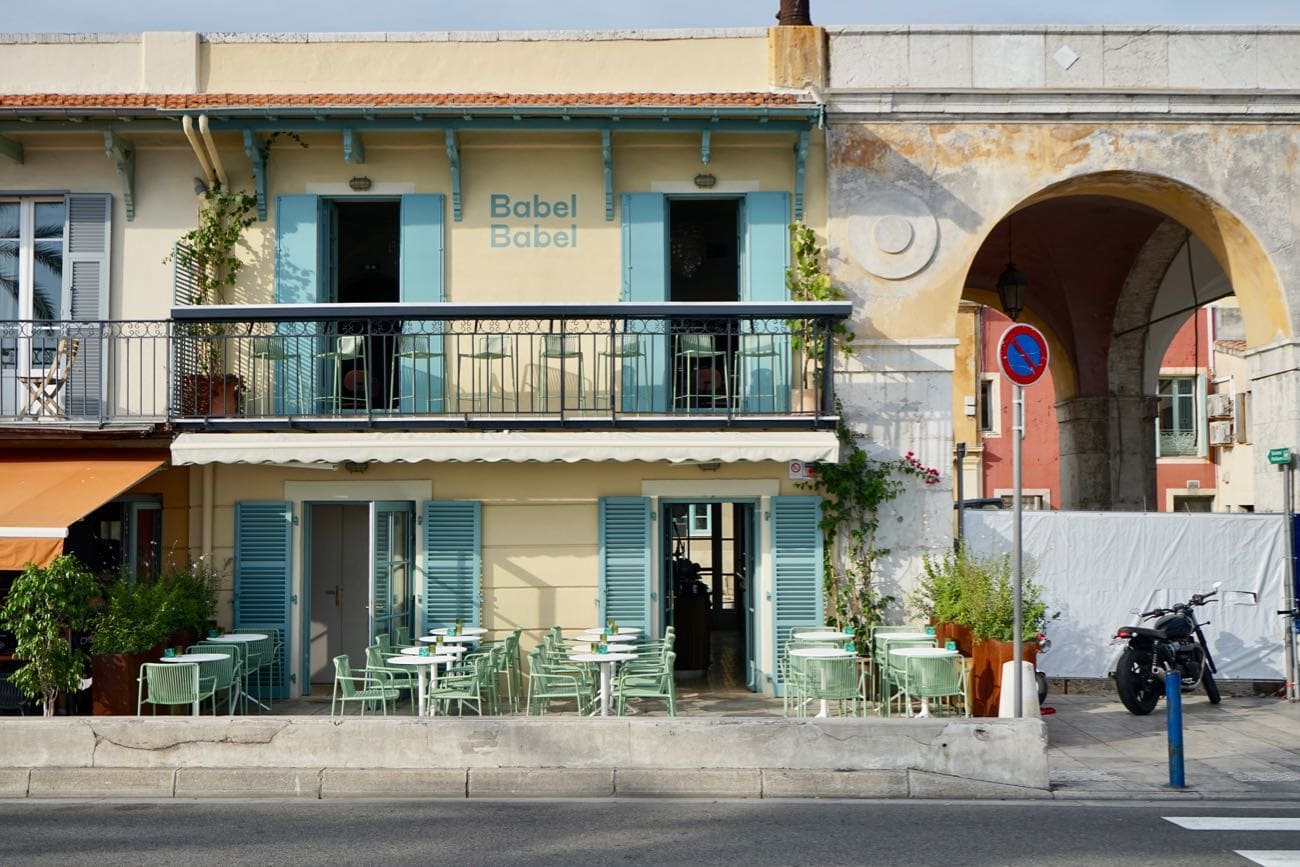 Rosalie and Armand Forcherio are the father-daughter duo behind Paloma restaurant. Originating from Nice, the address is a love letter to the cuisine of this place. And since each visit to Paloma makes us want to book a plane ticket to the French Riviera, here are some recommendations of restaurants and bars in Nice.
The capital of the Côte d'Azur, Nice is the embodiment of the Mediterranean way of life: the blue sea, the sunny terraces, the colourful local market, or the charm of the old town full of small bars and restaurants.
Today, Rosalie and Armand have shared with us their favourite addresses in Nice.
Le Canon – 23 Rue Meyerbeer
"Our ultimate favourite. The cuisine here highlights the ingredients of the coast and the hinterland. A thoughtful and impressive wine list." -Rosalie
Here, there is no menu, only a list of dishes that changes with the seasons and new arrivals. You can enjoy the freshness of the cuisine of Nice in every dish. Wine lovers will be equally charmed by their selection of fine bottles.
"We go for the food, at lunch, without reservation; the best is to arrive when they open. Dominique Lestang, former chef of the Negresco, has bought a small restaurant at the gates of Old Nice. An impressive mastery of Niçoise cuisine, all in simplicity." -Rosalie
La Merenda (casse-croute in Niçois) is located in Vieux Nice, a few steps from the Promenade des Anglais. In his tiny kitchen, which opens onto a small dining room with about 20 seats, the chef Dominique Lestang (the only Michelin-starred chef in the Principality of Monaco with his first restaurant in 1984) has been cooking with passion for 25 years.
Rene Socca is a true classic of Old Nice. An unpretentious, no-fuss place. Here you can enjoy traditional Niçoise recipes. Expect a slice of socca (chickpea flour pancake), a plate of sardine fritters or small stuffed dishes. You can grab a seat outside if you buy a drink (wine, beer, coffee, etc.) at the bar across the street.
Epiro – 53 Bd Stalingrad
"Run by Romans who have moved to Nice, together they make a perfect team. Alessandra is a great sommelier and her partner, Marco, a very good cook. It's warm, real and tasty." -Rosalie
Epiro serves traditional Italian dishes with a modern touch; recipes like you would find in Milan or Rome, and made with seasonal products. We love their delicious fresh pasta. Generous, gourmet dishes, all washed down with a fine wine list.
"Your holiday HQ. It has been around for years and is the reference for natural wine in the south of France." -Rosalie
In 1998, when Olivier Labarde opened La Part des Anges, he became a pioneer of the cellar-bistro concept. Although the concept has now spread throughout France, La Part des Anges remains a reference and each visit is a source of wonder. One comes to enjoy a beautiful bottle with delicious dishes to share.
"A dreamy view, cocktails and artisanal wines." -Rosalie
A relaxed atmosphere, small Mediterranean dishes, natural wine and refreshing house cocktails are all on offer. It doesn't get much more holiday-like than this!
Written by Inès Duguen