Prince Edward County: Zoe Marshall Nares' favourite addresses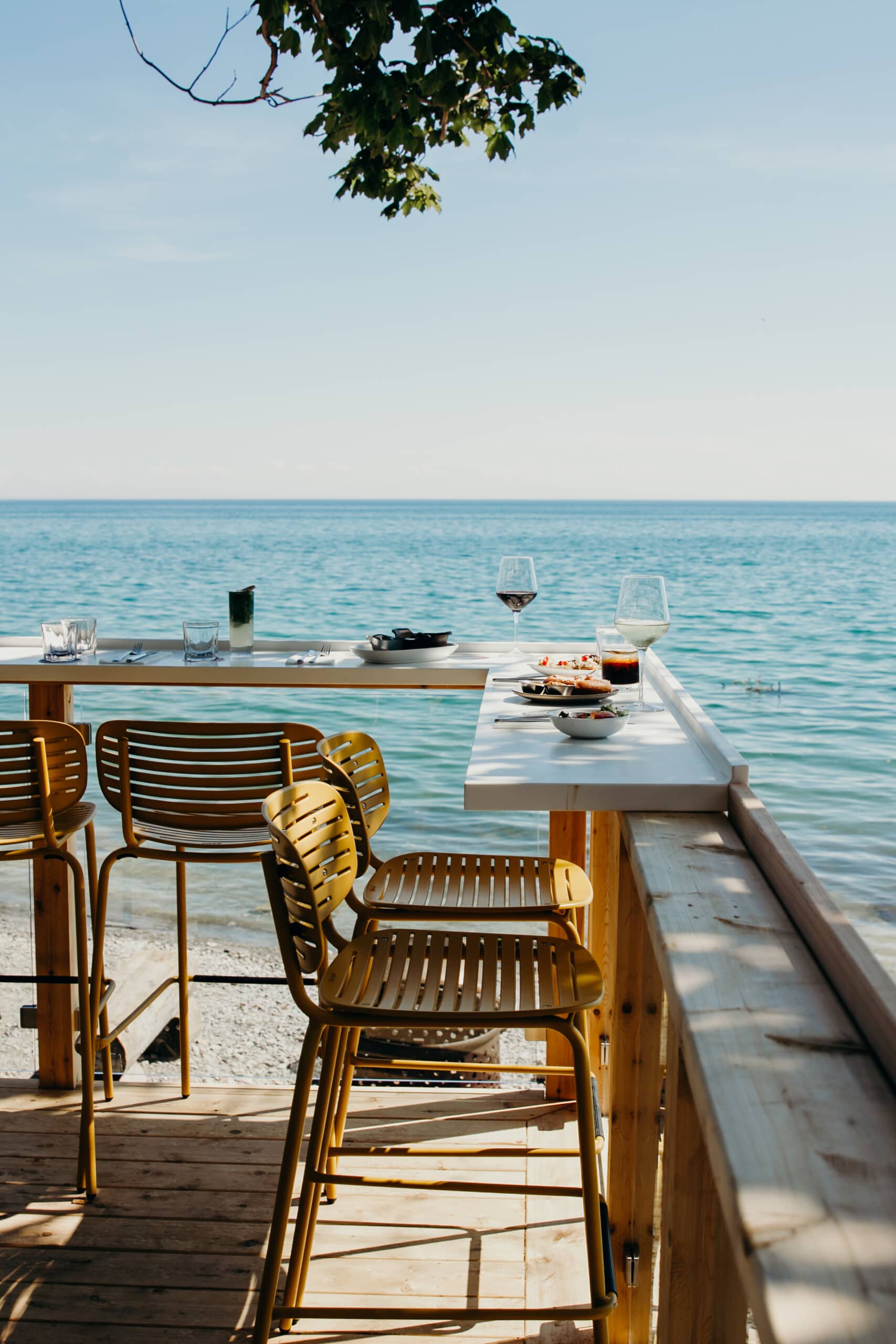 Prince Edward County—the county, or PEC—is a popular foodie destination in Ontario. Dotted with wineries, cider houses, distilleries and excellent restaurants, it's the perfect place to stock up on wine and dine al fresco.
While the area is overrun with tourists in the summer—especially near Sandbanks and the beaches along Lake Ontario—September heralds a return to calm and quiet. Winemakers begin their harvest, fall crops are plentiful on the tables, and as temperatures cool, cyclists take advantage of the beautiful bike paths one last time before the cold weather sets in. For those in the know, it's the perfect time for a few days' getaway. Put on your best wool sweaters, we're off to PEC!
Zoe Marshall Nares' favourite addresses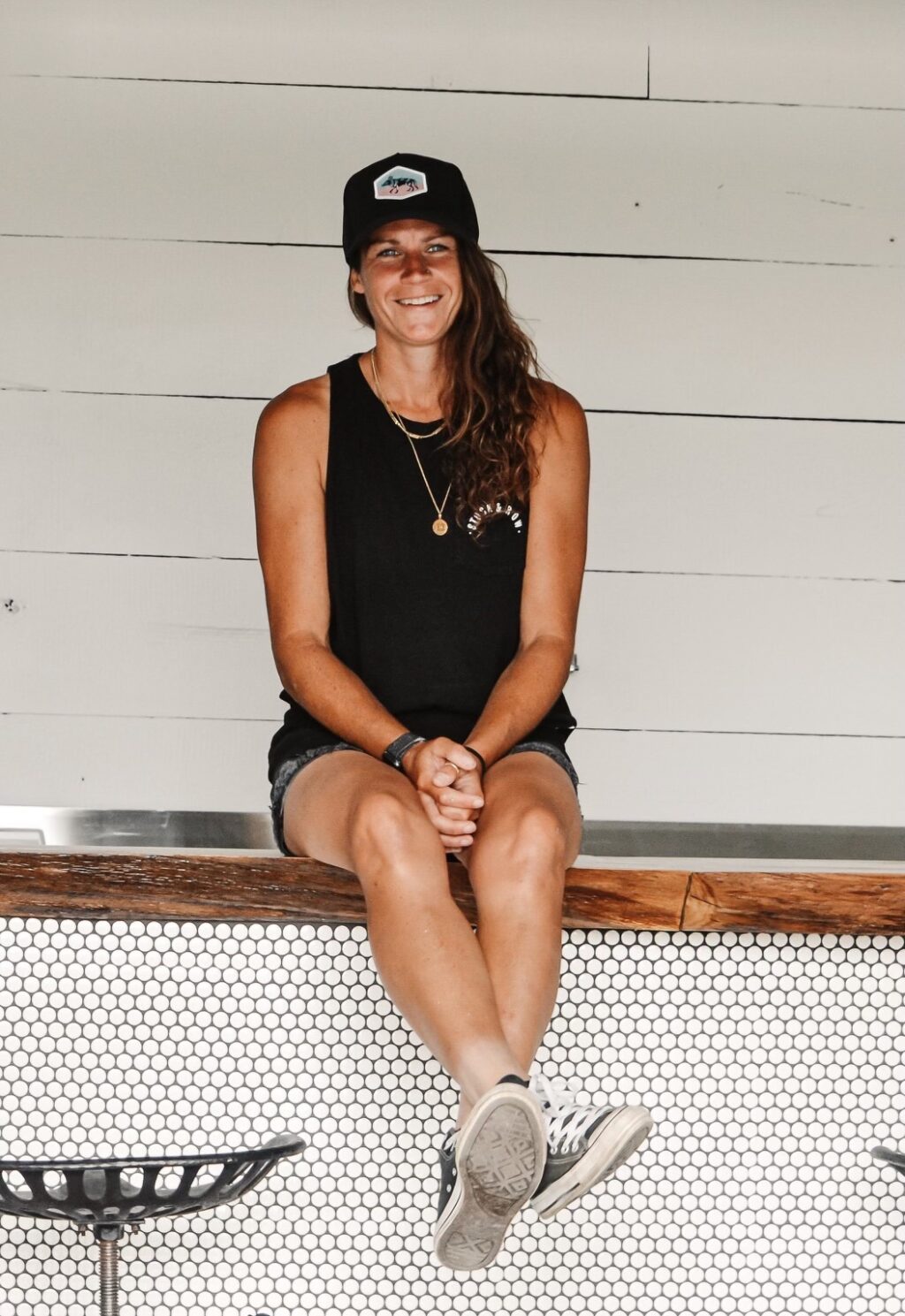 After several years behind the bar at Le Garde-Manger in Montreal, Zoe Marshall Nares chose to settle in Prince Edward County, where she operates the Stock & Row farm cidery in the village of Bloomfield. There, she produces artisanal ciders made from Ontario apples, such as Lime Crush (our favourite!), a lime-flavoured cider. The cidery also regularly offers limited editions, featuring locally grown and hand-harvested fruit, and hosts seasonal popup events on weekends with guest chefs.
We asked Zoe to share her favourite restaurants and spots in Prince Edward County. Without further ado, here they are!
Bocado – 252 Picton Main St, Picton
One of Zoe's favourite restaurants, both for the quality of the Spanish-inspired menu, the wine list, and the impeccable service. Tapas made with local ingredients. A must.
Stella's – 2470 County Rd 8, Waupoos
Stella's is run by inspirational chef Leah Marshall Hannon, who offers comfort food inspired by the home cooking of her childhood and prepared with seasonal ingredients from local farmers.
A popular boutique hotel for city dwellers, The Drake welcomes guests in a trendy dining room with a breathtaking view of Lake Ontario. Whether for brunch, an apéritif, or dinner, the culinary offer is superb, and the quality is always there.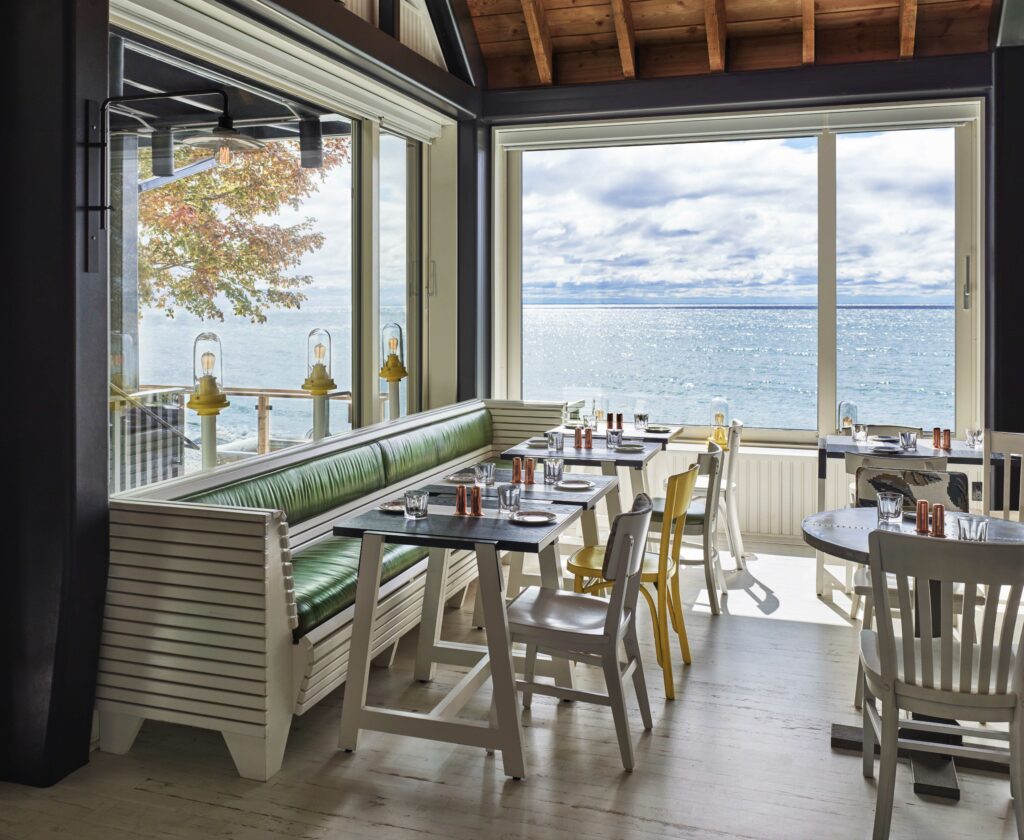 Flame+Smith – 106 Bloomfield Main St, Bloomfield
Frame+Smith is a sustainable restaurant with a focus on wood-fired cooking. The ingredients are locally sourced and prepared to perfection. One of the best restaurants in the county, without a doubt.
Onesta – 172 Picton Main St Unit 105, Picton
If you like fresh pasta, Onesta is the place to go! After operating a home delivery service during the pandemic, the owners now welcome you to their charming restaurant located on Main in Picton. Authentic cuisine with local ingredients and natural wines await you.
Open from 11:00 a.m. to 4:30 p.m. Wednesday to Sunday, Bloomfield Public House serves excellent gastropub style food, to eat in or take out. The bottle shop offers a superb variety of products. Psst! We recommend the "curated totes", which contain a selection of local ciders, beers or wines, perfect for picnics with your friends!
We grab a table in this charming little place to enjoy brunch with a mimosa in hand. The Pinterest decor calls for selfies, but the staff and the food are the real stars here! The terrace is a great place to people-watch. Zoe's recommendations: the sausage patty melt and the big delicious salad.
Bermuda – 275 Bloomfield Main St, Bloomfield
A small, casual restaurant with a Southern flair, this is a favourite for vegetarians and vegans. The menu is decadent and comforting. Perfect for a family lunch.
Other noteworthy addresses
A premier cocktail bar in the County. Run by locals Rob Laine and Russ Coughlin and designed by artist Christine Flynn. Meticulously crafted cocktails are sipped in a comfortable space that instantly transports patrons to the Prohibition era. Since opening in the summer of 2022, this speakeasy-style bar has quickly become a favourite.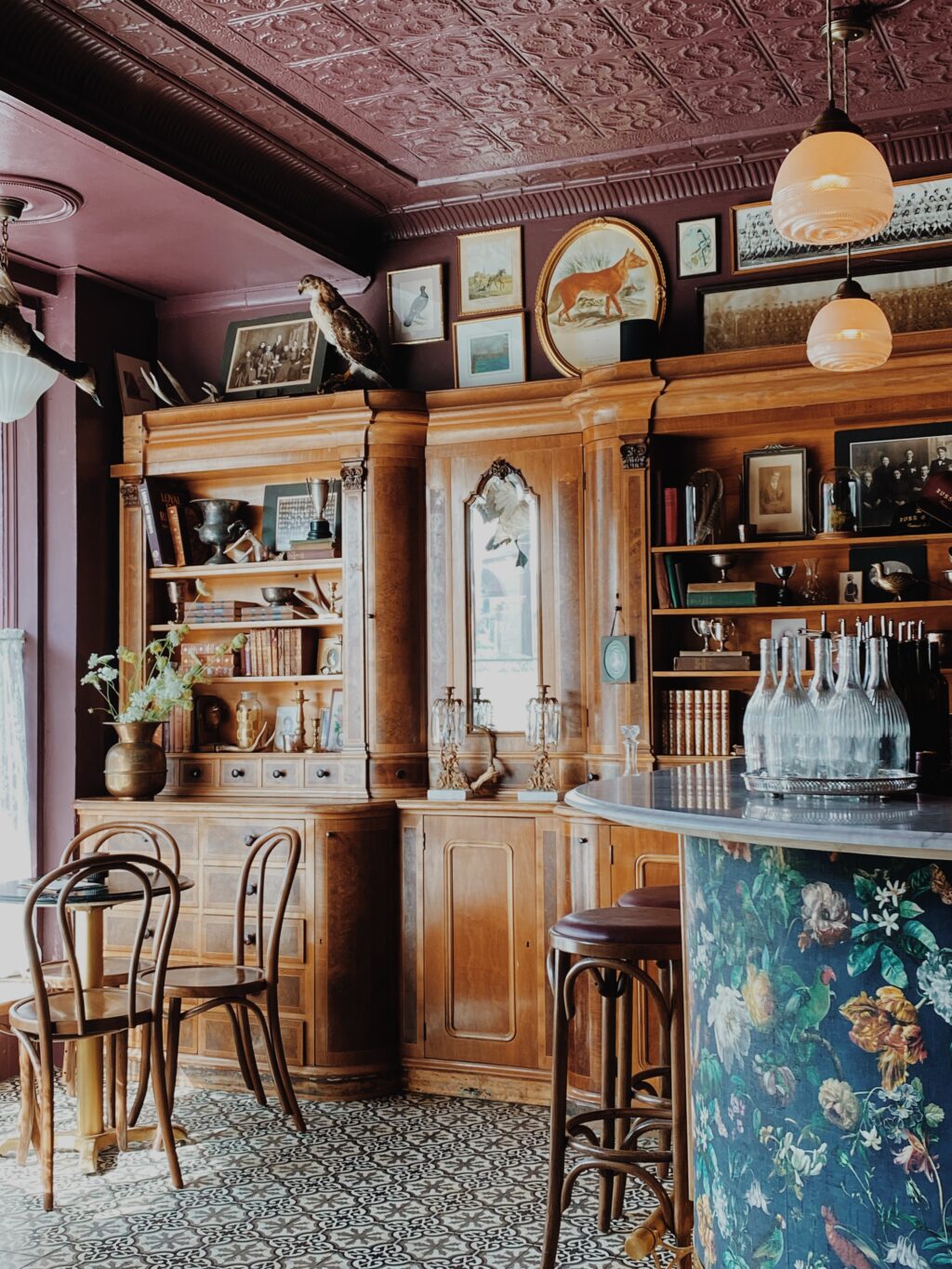 Delicious and decadent sandwiches served from their food truck at Carson's Garden + Market? Yes please!
With a location in Picton and one in Bloomfield, good ice cream is never too far away. It's a place where kids and adults alike will find something to enjoy.
The spacious patio of Parsons Brewing Company is a favourite spot for locals and tourists alike. The menu features dishes with Latin American flavours. The atmosphere is very family friendly.
Small Batch – 308 Lighthall Rd, Milford
The table at Lighthall Vineyards offers delicious small plates that feature cheeses and wines produced at the vineyard and ingredients from local artisans.
Bantam – 629 Closson Rd, Hillier
Started by the family behind The Marans restaurant, which will unfortunately close in the fall of 2022, Bantam serves a great farm-to-table style lunch with local wines, ciders and beers. The restaurant is located on the grounds of Closson Chase.
Planning a picnic or prefer to cook at home? Open Saturdays from 8:00 am to 1:00 pm, this farmers' market is the perfect place to pick up wonderful products from local farmers and artisans. Not to be missed!
Written by Sarah Laporta
Photography by Zoe Marshall Nares, The Drake, RUSS & Co