Nouveau Palais: A Mile-End institution for casual dining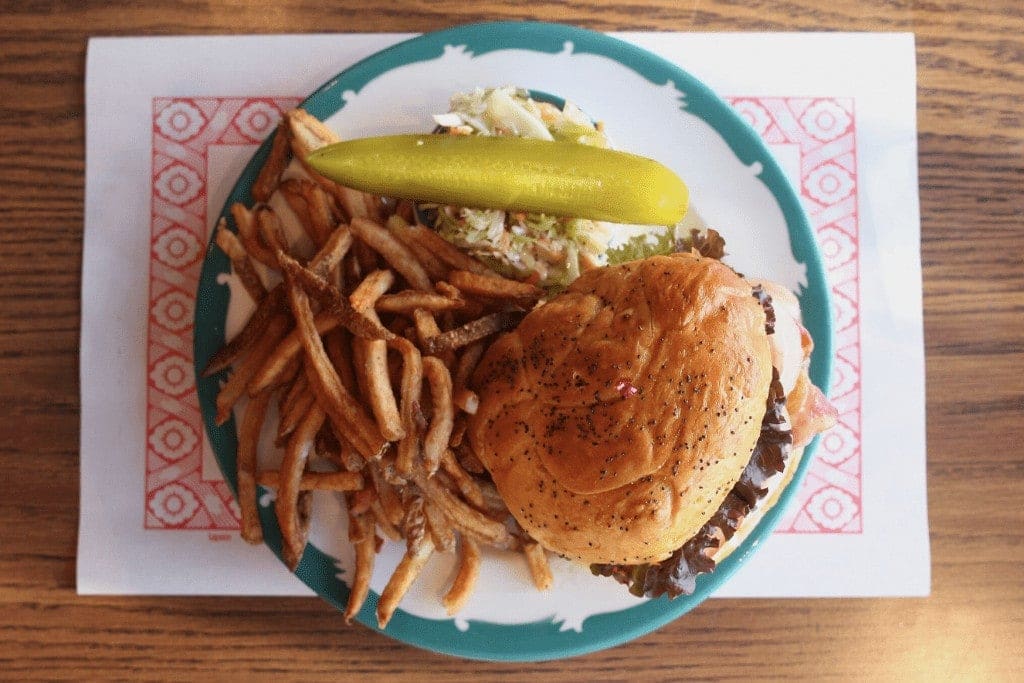 This is an address we love – with its authentic kitsch decor, a relaxed atmosphere and an excellent and affordable menu, Nouveau Palais is a Mile End staple.
The story goes back to 1950 when the original "The Palace" opened at 281 Bernard St. A few years later, the restaurant changed its owners and name to "The New Palace". Enter Québec's Bill 101 in 1977, and it became "Le Nouveau Palais". Fast-forward to 2010 when new owners Jacques Séguin and Mary-Martha Campbell took over the restaurant, and they decided to keep the name.
Nouveau Palais has since been restored to retain and show off the beauty of its past. With about 60 seats, the original space has been freshened up, keeping the look of a classic diner, something you saw on most street corners in Montreal back in the day. The difference is that this one has been spruced up. There's lots of wood in the space—from the intimate booths, to the bar—and the space exudes a particular uniqueness.
The owners also changed the menu by finding a formula that would fit in with the surroundings. It's brief, simple enough but very well done. Chef Kevin Weldon is in charge of the kitchen. Among the selections is one of the best burgers in Montreal. Their Wedge Salad with blue cheese and bacon is also a favourite, as is the fish of the day and mac & cheese. "If we stopped serving mac & cheese, I think the kids in the area would show up and protest!", says Jacques.
Jacques has put together the wine list for Nouveau Palais. It's fairly short, with good wines at affordable prices – a mix of private imports and SAQ wines. The cocktail menu is also his – many classics and a few in-house recipes.
The atmosphere is definitely the best part. While you are there, everyone is treated like family, and it's a bit like going back in time. The small restaurant has become a Mile End institution and there are a lot of regulars, so customers often know each other. And expect kids running around as well. Definitely laid back, everyone eats well and has fun.
Nouveau Palais is one of those places that is always good, affordable, cool and unpretentious. What's not to like?
Written by Élise Tastet