Bistrot Paname's Brunch Offer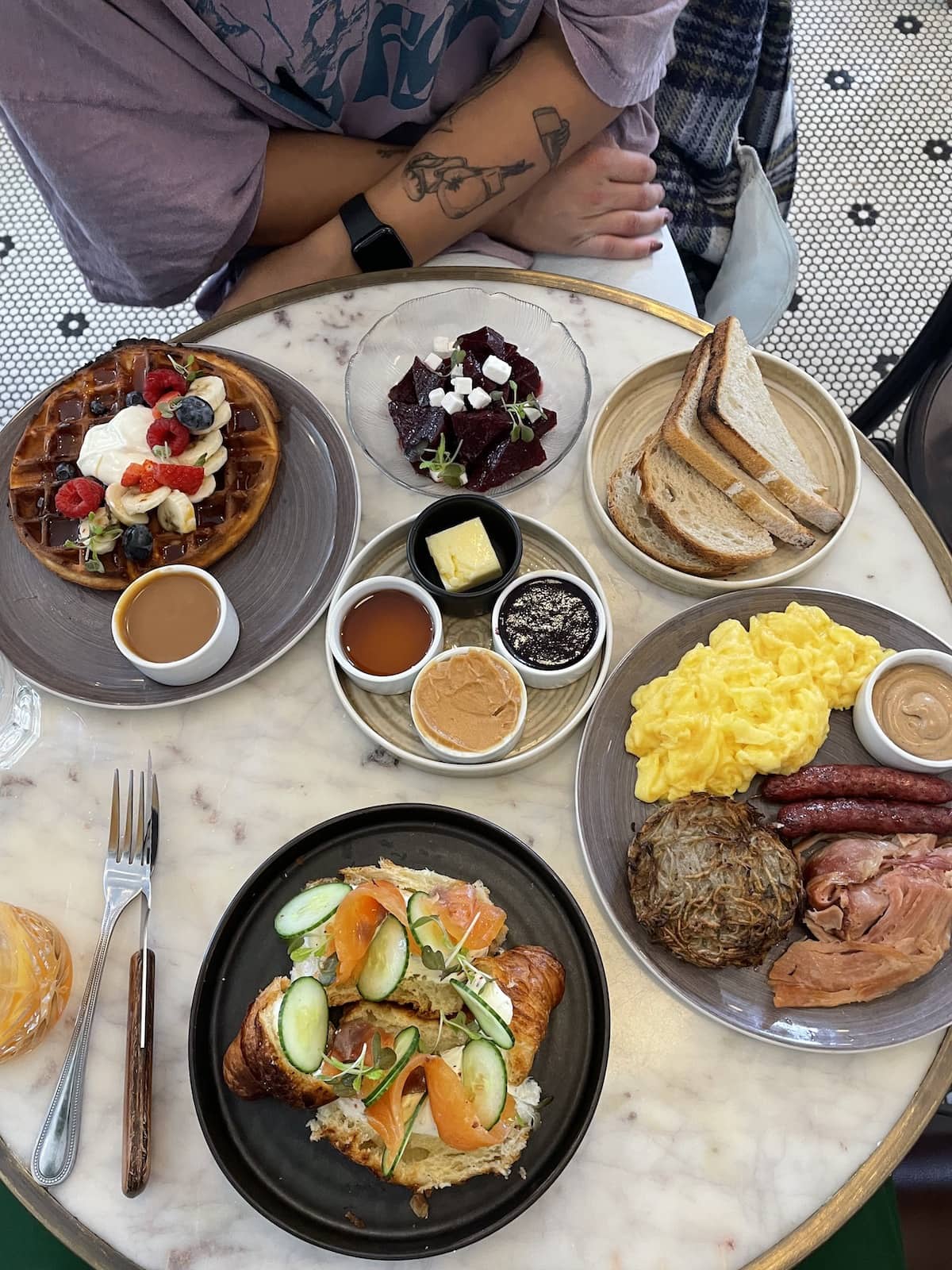 Since October 14, 2022, Bistrot Paname on Wellington Street has been offering a delectable brunch formula that is sure to entice Verdunites and all Montrealers.
Simple and delicate
Paname's brunch menu is faithful to what we know about the establishment. You will be served slightly revisited classics by the chef of the house Raphaël Leclerc-Gileau. Scrambled eggs, pancetta Benedictine, soft-boiled egg with duck confit, bread pudding, Belgian waffle and more.
You'll find several pastries on the Paname brunch slate, and they are delicious.
However, it is the 'Extras' section of the menu that caught our attention. This allows the customer to add items to their plate to make it more hearty and gourmet. Picnic ham, potato rösti, homemade sausages and several types of spreads are included.
Is brunch really brunch without booze?
Bistrot Paname's signature cocktails are without a doubt one of their trademarks. The team at the bar has created a series of alcoholic drinks, each more thirst-quenching than the next. You can, of course, sip a traditional mimosa or an espresso martini. However, it is highly recommended to let yourself be guided and transported by one of the house's creations with names reminiscent of the Parisian experience and routine.
"Paname is Paris for those who know it well. This is what those who know the nooks and crannies and the secret stories of each of its districts call it. Bistros are the silent witnesses of this Parisian life. Our restaurant is called Paname in honour of the City of Light, my home, my cradle", Romain Jean-Baptiste, co-owner of Bistrot Paname.
Friday to Sunday from 10am to 2pm
Bistrot Paname: 4847 Wellington Street, Verdun, H4G 1X5
Happy discovery!
Written by Gabriel Belzile
Photography by Tastet