A Snowy Asian Market Celebration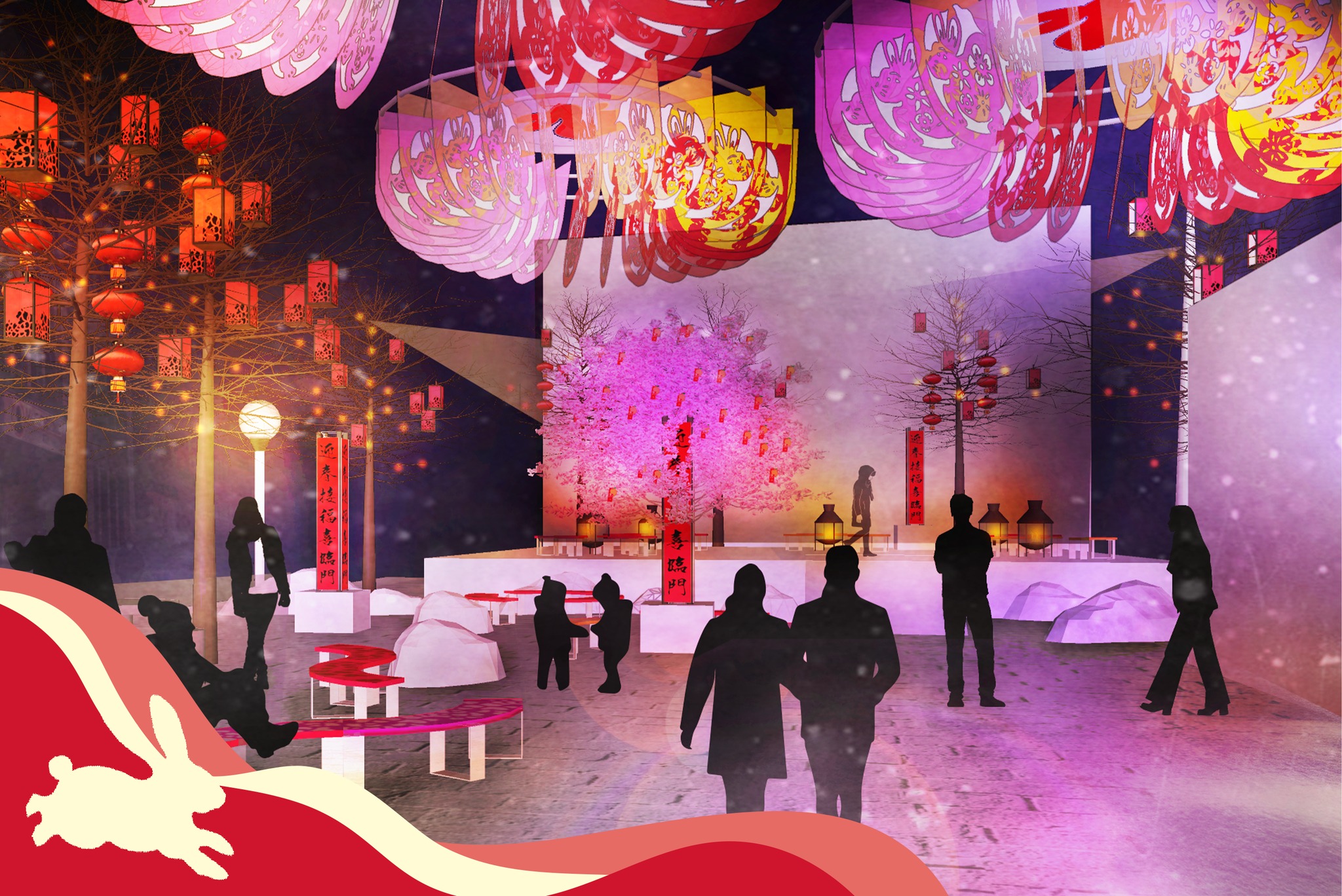 From January 20 to 22, Chinatown will host a winter edition of the Asian Market to celebrate the Lunar New Year and the beginning of the Year of the Rabbit. Three days of festivities, parades, performances and of course delicious Asian street food!
Throughout the weekend, the neighbourhood will be decked out in its finest regalia and Sun-Yat-Sen Square, at the corner of Clark and de la Gauchetière streets, will host a host of activities for the whole family. Expect food and beverage booths and several heated stations to keep you warm.
The program will include the illumination of Karen Tam's "Dragons chasing the moon" with a hundred lanterns, projections by MAPP MLT, a wish tree and Chinese fortune sticks (kau chim). On Saturday, January 21, between 1 and 3 pm, a large parade will fill de la Gauchetière between Saint-Laurent and Jeanne-Mance, with traditional dancers, a Hanfu fashion show and a dragon dance. On Sunday, January 22, it will be the turn of the artists of the BAHAY collective to provide the entertainment.
All proceeds from the activities will be donated to organizations working in the Asian community, including the Chinese Family Service of Greater Montreal and the Chinese Hospital Foundation of Montreal.
Celebrated in many East and Southeast Asian countries, the Lunar New Year marks the beginning of the year and the arrival of spring. It celebrates prosperity, health, love and happiness.
Details
When: Friday, January 20 to Sunday, January 22, 2023, noon to 7 p.m.
Where: Sun-Yat-Sen Square, Chinatown
Free admission
For full program details, check out the Facebook event.
Happy Year of the Rabbit!
Written by Mikael Lebleu
Photography by Marché asiatique