What's new: a map of the best restaurants in Montreal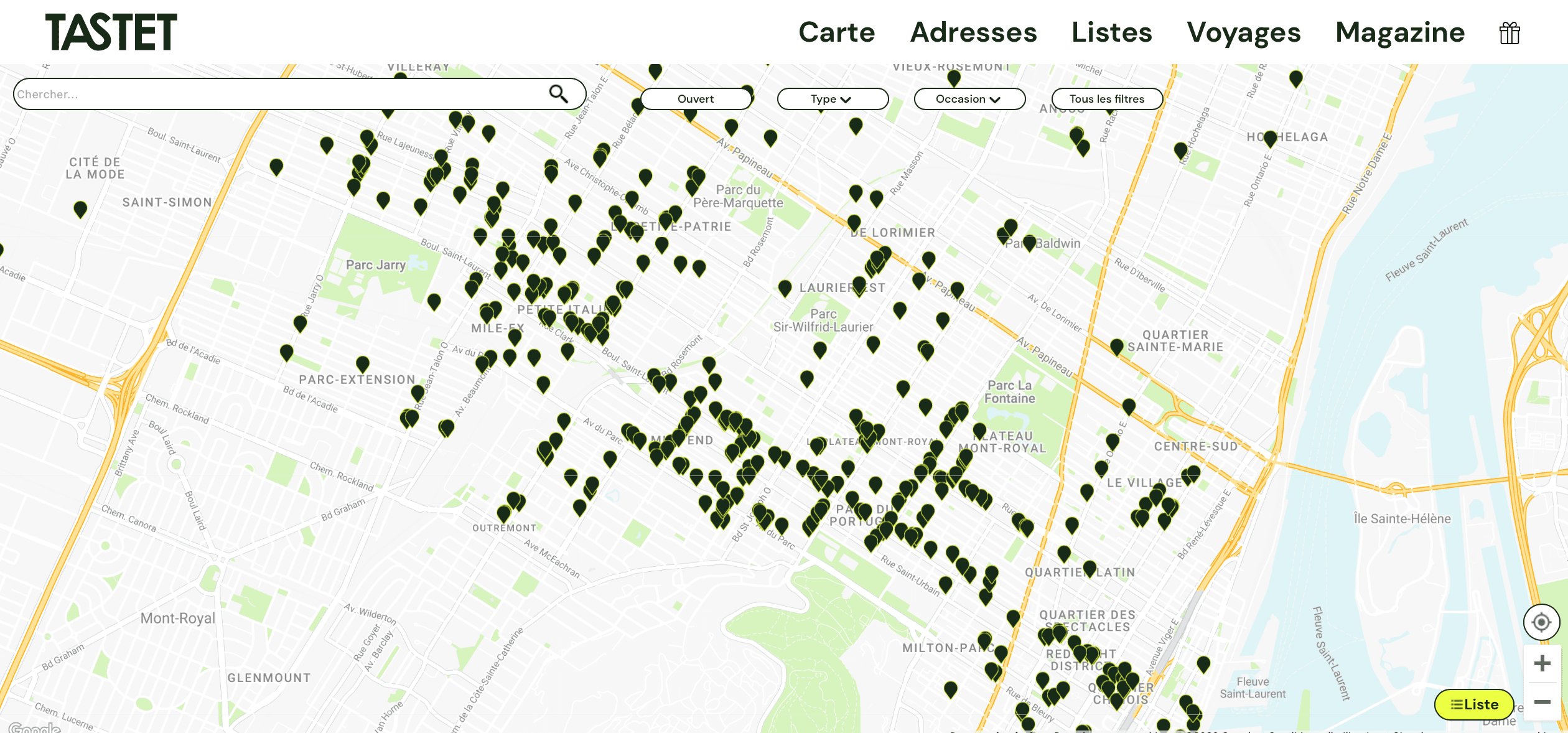 Since the launch of our best restaurants map, we've received a lot of feedback and prioritized improvements. We are excited to announce this week's big news (just in time for the holidays!): you can now offer the Tastet map as a gift!
Because we will never stop improving, we promise you constant improvements to this product. This article will be updated to ensure that you get the most out of the features we put online, in order to always serve you better.
The big news
1. Offer the map to your loved ones
The holidays are approaching and we thought of you! Give the gift of gourmet discoveries with the Tastet+ map, here. Your gift will be sent in the form of a personalized email, on the desired day.
If you want to offer it to several people (a corporate gift perhaps?), you can write to us, and we will take care of adding all the people you want to spoil for you!
2. Ultra-easy keyword search
Our search bar now allows you to search with any keyword.
Because we love examples…
Looking for bars on Saint-Laurent? Write "bar Saint-Laurent" and…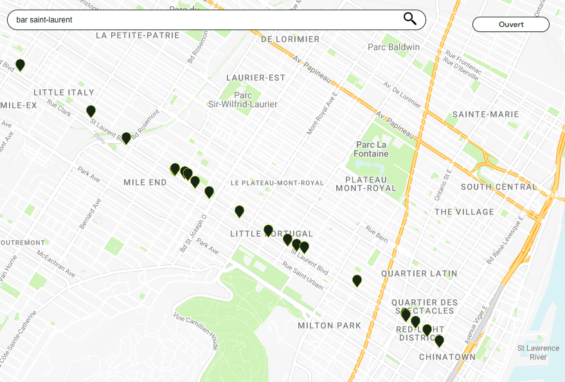 3. New filters: "Reservation", "Takeout" and "Accessible"
Temperatures are dropping, and you don't feel like lining up outside in the snow while waiting for a table to clear? We know what you mean!
So look for the best local addresses that accept reservations or offer takeout service.
We have also listed the addresses accessible to people with reduced mobility in the "accessible" filter.
You can find these under the "Characteristics" category.
4. Add the map to your home screen
For quick access (and while waiting for our mobile app), we've made a video to show you how to add the Tastet+ map to your home screen. The video is french, but you can easily follow the steps.
Not yet a subscriber?
Our map is here to make your life as easy as possible: we want to help you find the ideal spot for all your desires, at any time! For a limited time, we're offering it at $10 for a year (!!!) (or 3 cents a day!). Buy it now!
We hope you'll have as much fun using it as we had creating it!!!
Want to see a demo?
Head to our Instagram page and go through our map higlights!
For the short story…
Throughout the summer, we met with a multitude of avid readers extraordinaire (you!) to understand how Tastet could be most useful to you. What was the biggest irritant in your daily life? The answer was unanimous: "We need help finding which good addresses are open! Indeed, L'Express, which was open 7/7, 365 days a year, is now open 5/7, Beautys, which was open 365 days a year, is now closed on Tuesdays, and it's like that for almost all places! The last few years have greatly affected the opening hours of restaurants. For you, gourmets, keeping track of which restaurants are open at what time and for what occasion is more complicated than ever! That's why we've put together a map of the best restaurants, cafés, and bars so that you don't have to worry about wasting so much time looking for places to satisfy your hunger.
Thank you for everything and enjoy the discoveries!
Written by Sarah Laporta