A Trip to Barcelona: where to dine in the Catalan capital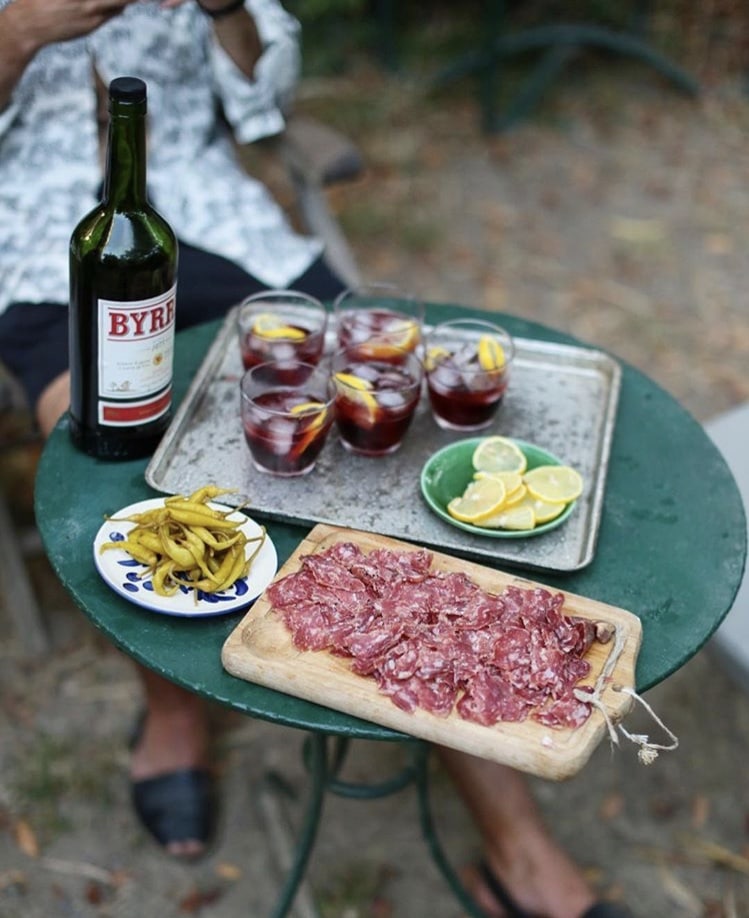 Barcelona, a vibrant Spanish city and capital of Catalonia, is said to be the epicentre of gastronomy for the northern Iberian Peninsula. In addition to its magnificent sandy shoreline, its heterogeneous architecture that intertwines the Gothic style with Gaudi's modernism, and a climate so sweet it helps us forget the bitter Canadian winters, Barcelona is home to an exceptional culinary scene that is worthy of inspiring a trip in itself.
In this magical city, simplicity reigns supreme, and freshness, quality and craftsmanship take the lead. On the restaurant tables of Barcelona, vibrant trays of tapas are almost always found alongside bright bottles of wine, which are as divine as they are refreshing. With such an abundance of fish, octopus, seafood, and Iberian hamón… it's hard to stay hungry for long when you're here.
To help guide you through the overwhelmingly diverse food scene in the Catalan territory, we have created a list of our favourite gourmet addresses that we discovered on our trip.  Festive wine bars, tapas counters and chic restaurants; the list contains an address for every craving and every occasion. Without further ado, here is a list of delicious gourmet addresses to take a trip to Barcelona to the next level.
Bar del Pla
Surprisingly wonderful wine bar – our favourites A few steps from the Parc de la Ciutadella in the heart of Barcelona, Bar del Pla is a welcoming wine bar that serves a delicious market cuisine and a truly excellent wine list. Despite its simple décor, this place is perfect for any occasion, whether thats an aperitif (vermouth), lunch, snack or dinner. We found it hard to decide what we like better…. the wine list or the menu… because everything was just that good.  This may very well be our favourite address in the Catalan capital.
L'Anima Del Vi
Nice wine bar in the Gothic Quarter Two blocks from Bar del Pla, we find L'Ànima del Vi, a wine bar specializing in natural wines. The owner, Benoît Valée, a Frenchman, opened his wine bar with the goal of showcasing the wonders of natural wine. The bar imports French bottles, but also offers a platform for Spanish winegrowers who share the same values to show off their products. As an accompaniment, the small plates offered here are just as good as the drinks!
Quimet & Quimet
A must-see counter for cold tapas – our favourites There are two ways to recognize the small Quimet & Quimet tapas counter: you can easily spot red storefront or you can simply look for the crowd of hungry locals who are almost always gathered in front of it. Oddly enough, this tapas counter does not have any chairs or seating, but rather encourages people to enjoy their tapas standing and mingling around the bar! All of the tapas are prepared in house and are served cold. Of course, a visit to Quimet & Quimet cannot be complete without a taste of their montaditos (a small Spanish sandwich), especially one with salmon, yogurt and truffle honey!
Escribà Rambla
An excellent Barcelona patisserie Escribà is a pastry institution in the Catalan capital that was founded at the beginning of last century. They have three locations (one of which is a beautifully quaint spot on the famous Rambla, a few steps from La Boqueria). The Escribà family has been serving delicious pastries for four generations now. Pastries, macaroons, festive cakes, chocolate delicacies and candies!
Bodega 1900
Very good chic restaurant in San Antoni Bodega 1900 is one of Michelin star chef Albert Adrià's restaurants. The address is right in front of restaurant Tickets, another one of Adrià's star restaurants. At Bodega, you can enjoy traditional recipes with a contemporary flare. Chic classicism that is well executed… perfect for an aperitif!
Garage Bar
Pleasant wine bar in San Antoni Located in the emerging San Antoni district, Garage Bar is a wine bar that rolls with the trends. The small plates they serve are based on freshness so that they perfectly compliment the magnificent menu of natural wines available on site. The address acts as a continuous showcase for the international wine fair Vella Terra. Here, we drink very good organic and natural labels.
Restaurante Gresca
Delicious high-end restaurant The L'Eixample district is home to the excellent Gresca. Chef of one of the best restaurants in town, Rafael Peña is inspired by contemporary cuisine, and he uses this as a platform to showcase seasonal products. The menu takes the form of a tasting menu, where Rafael guides us through a meal that inevitably ends with a smile on our faces.
Gresca Bar
Gresca à la carte… and more affordable – our favourites In the room adjacent to the Gresca restaurant, Rafael Peña has opened Gresca Bar! This is the place to go if you want to experience the same quality and flavours of Gresca à la carte and at a lower price. Both addresses share the same cuisine. To drink,  Gresca Bar focuses on natural wines. Overall, there is always a friendly atmosphere where we feel comfortable enjoying the tasty dishes and drinks they serve.
Bar Torpedo
A pleasant neighbourhood wine bar Rafael Peña strikes again, and once again, it's in L'Eixample! With a more relaxed vibe than Gresca and Bar Gresca,  Bar Torpedo is only open in the evening (this only speaks to its indisputable status as a neighbourhood favourite). On the menu are lots of small plates, but above all, delicious sandwiches. We water it all with a bottle of wine… and then… another.
Bar Brutal
Very good and almost inevitable It simply feels wrong to make a list of the best addresses in Barcelona without mentioning Bar Brutal. Known for its impressive list of natural wines, this place is constantly crowded. Located a few steps from the Picasso Museum, you can come here at any time of the evening: for an aperitif, to eat a few tapas or when the night is already well underway. A gastronomic trip to Barcelona certainly requires a stop at Bar Brutal, despite the fact that the bill here is higher than the average bar.
Bar Salvatge
The Garcia district's wine bar in vogue In the Gràcia district, Bar Salvatge stands out thanks to its vibrant red lighting and its wine list. The Salvatge cellar houses natural wines from all over the world, and or course, a full roster of delicious Catalan labels. On the side of food, the kitchen has created a menu composed of fresh and natural products from the region.
La Vinícola
Bottles to take away please! Located on Girona Street in Eixample, La Vivícola is a delicatessen specializing in Catalan wines, but they do also carry wines from other countries. This local hot spot focuses on high quality wines that will undoubtedly please whoever is drinking them. We like to come here to choose a bottle to go, and enjoy it in a park or on the beach: the Catalan dream!
Monocrom bistró & vins
Very good and friendly restaurant The atmosphere of this address is always festive, fun and cool. The multitude of empty bottles is a display of not only how well we drink when we are at Monocrom, but also how much! The menu is designed to highlight excellent local products. This is an address worth knowing about in Sant Gervasi – Galvany.
Bar d'El Corte Inglés
Luxury canteen with a breathtaking view On the top floor of the Plaça de Catalunya department store, we find a unique luxury cafeteria with a breathtaking view of the city. In addition to the panoramic view, this address offers an excellent paella, generously portioned, and it only costs about ten euros.
—
A trip to Barcelona may not be in the cards for everyone, but you can still discover Spanish (and Catalan) cuisine without ever having to leave Montreal! Check out some of our favourite Spanish restaurants in town – Tapeo, and Córdova, to name a couple. If you need more information on the food scene in some of the other iconic European cities, consult our lists of the best gourmet addresses in Paris and in Lisbon.
Please note that this list of addresses is by no means exhaustive; it simply provides some suggestions for restaurants and bars where Catalan culinary arts and wine are at their best, all while remaining affordable.
Bon voyage and Bon appétit!
Written by Sofia Shendi
Photography by The Social Food