Find your perfect spot for ice cream on Rue Saint-Denis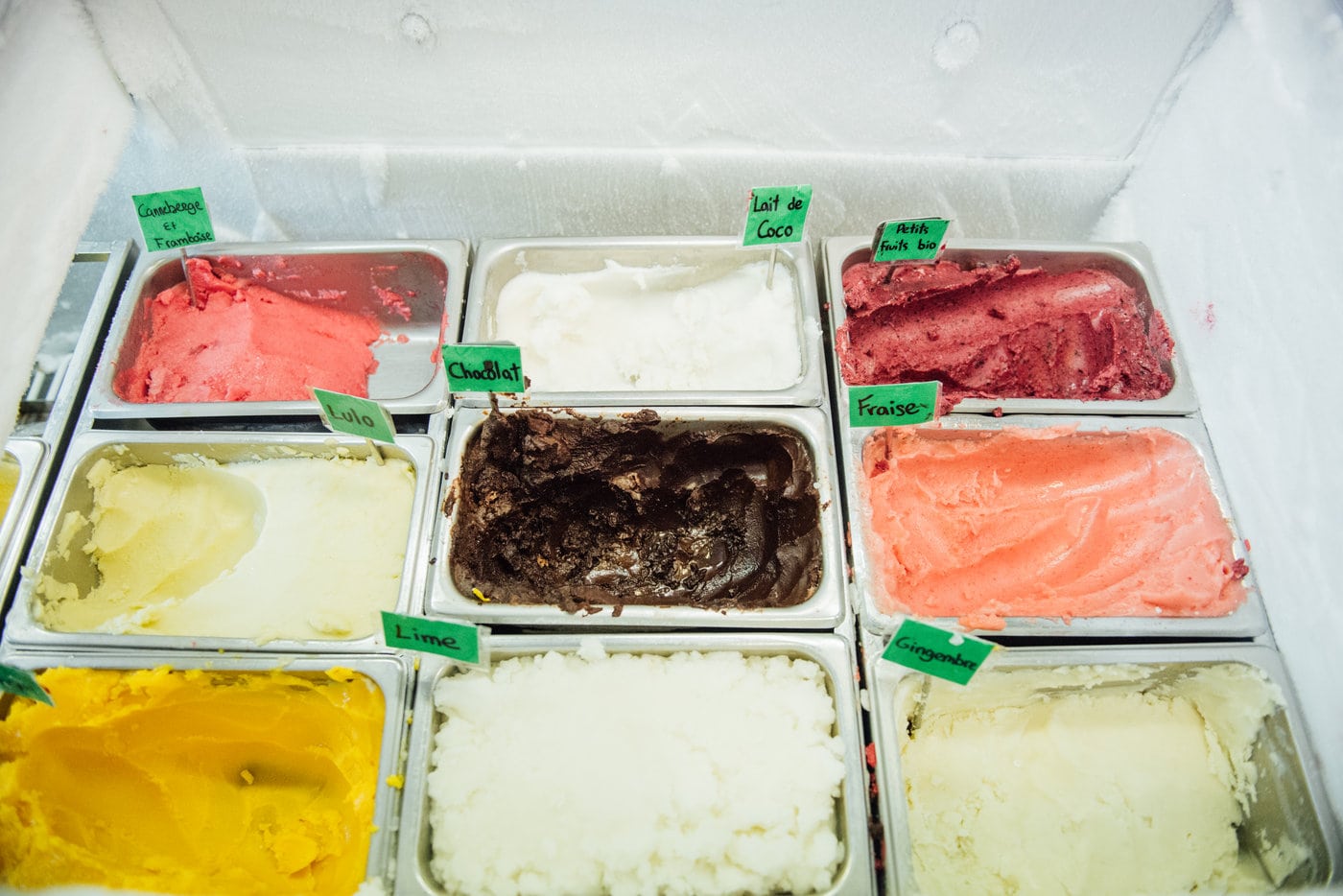 When summer descends on the city, Montrealers are always delighted to return to their favorite outdoor venues and terrasses to enjoy the warm weather and stroll down their favourite streets. Another good reason to love summer is ice cream for its welcome dose of chill on a hot sunny day. Want to combine a stroll and a stop for ice cream? Then look no further than Rue Saint-Denis. With its new Réseau express vélo bike path, wider sidewalks and many shops and restaurants, it's the perfect destination to make the most of summer. Here are some of our favourite stops for ice cream.
Unicone
Unicone is known for its gorgeous cones that taste as fantastic as they look, inspired by emblematic desserts from around the world: a maple and walnut from Québec, mochi and matcha from Japan and ube halaya from the Philippines. The inclusive space also has lactose-free options.
Provisions 418
The little sister of Boucherie Provisions on Avenue Van Horne, Provisions 418 is tailored to Saint-Denis, where passers-by like to pop in and out to grab a quick snack. Just a stone's throw from Laurier metro station on Rue Gilford, Provisions has delicious sandwiches and ice cream and sorbets in the summer. The soft-serve and regular flavours change according to the staff's inspirations. Of course, there are classics like chocolate and vanilla, as well as original flavours like coco-chai-nel, passion fruit and dulce de leche.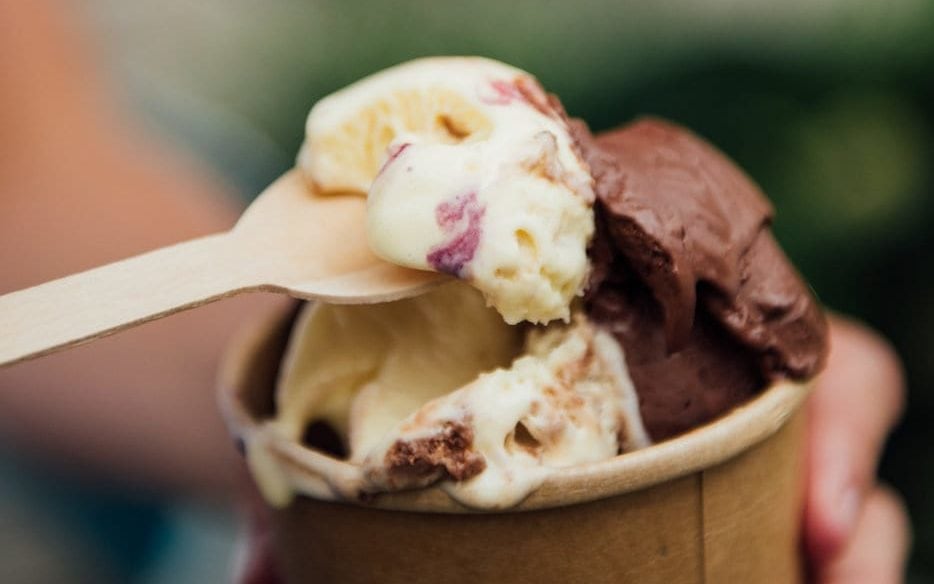 La Dépendance
La Dépendance is a Scandinavian-inspired café-boutique that's perfect for coffee or ice cream, so stop by to enjoy the sun and take a break. It has a great range of homemade ice cream flavours, as well as delicious options from Le Bilboquet, and makes amazing ice cream sandwiches. Instead of the usual flat cookies, La Dépendance uses its own decadent cookies so you can build your own ice cream sandwich. Choose your creamy filling and your cookies, like the London Fog or Coffee/Brownies!
Crèmerie Meu Meu
You can't miss Meu Meu's colourful façade. This must-stop shop for ice cream lovers offers homemade products with no artificial flavours or colours, as well as lactose-free and vegan options. This Montréal institution has been around for over 30 years, and when you try one of their cones, you'll understand why! The shop stands out for its classics, like pistachio and fleur de sel caramel and its original flavours, including honey and wildflowers and lavender.
Café Myriade
With several locations throughout the city, Café Myriade coffee shops are favourites of Montrealers. In summer, Myriade on Saint-Denis adds the classic affogato—vanilla ice cream topped with hot coffee—to the menu.
And don't forget!
To make the most of all the great eats on Rue Saint-Denis, check out our rundown of the best terrasses on one of the city's most emblematic shopping streets!
Written by Marc-Antoine Ranger
Photography by Alison Slattery